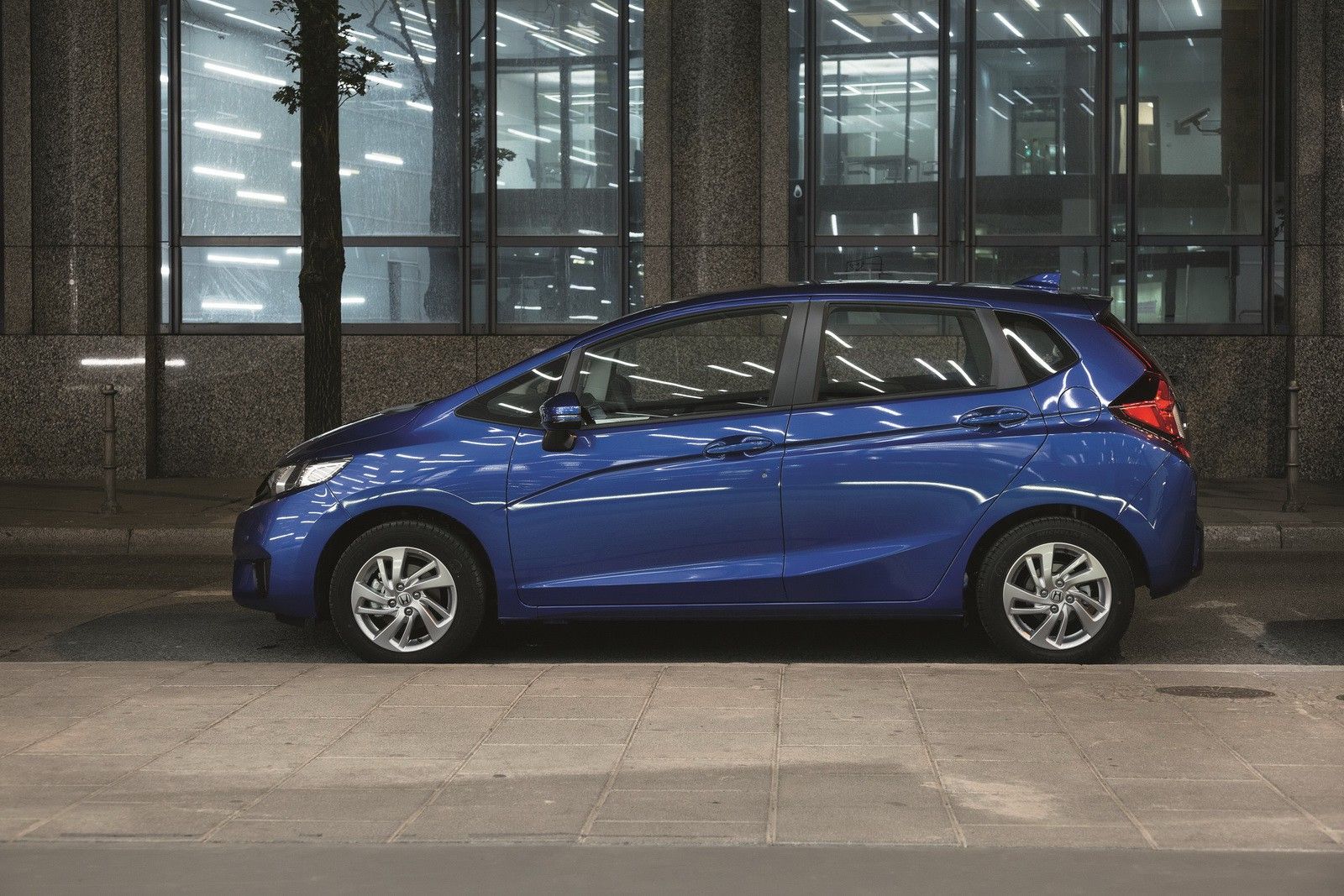 The current Honda Fit, also known as the Jazz in Europe and other markets, debuted in 2013 and promised to build on the previous attributes of its predecessor. It boasted more space than any rival, a better drive than before and the obligatory infusion of extra tech.
The Fit's people carrier-like exterior aesthetic has huge practical benefits for interior space. It's not only the roomiest car in its class, but it also beats cars from one, two and even three size classes above.
Its new chassis is also notably sportier in its setup. This, however, doesn't affect comfort, and the car just rides really pleasantly.
---
PROS & CONS
Pros
Strong Points
Oodles Of Interior Room
Good Handling
Ride Comfort
Practicality
Refinement
Recommended Versions
---
Cons
Weak Points
Lacks Youthful Appeal
Limited Engine Choices
Only Automatic Gearbox Choice Is A Whiney Cvt
Material Quality Behind Many Rivals
Stay Away From
---
Attention
Known Problems & Recalls
– India-Only Recall For 2015 Model-Year Jazz For Cvt Pulley Fault
– Recall For 150,000 Japan-Built Fit / Jazz And Hr-V Models For Electrical And Power Steering Faults
---
CAR DETAILS
Drive
Powertrain
The Jazz is only available with a 1.3-liter naturally aspirated petrol engine that puts out just over 100 hp. It's comparable to rivals' offerings in terms of power, but torque and efficiency are somewhat lagging behind.
It is fairly nippy, though, and as long as you avoid the CVT (whose reliability is not exceptional), then you will be able to even derive some pleasure from the drivetrain combo.
Handling
While it may not be marketed as a sporty hatch, the Jazz / Fit has a great chassis that will let you extract most of its performance for most of the time, if you so choose.
However, with the obvious lack of torque you feel low down in the 1.3-liter engine's rev range, you will definitely have to treat it as a 'momentum car' and just throw it into corners – it will take it, not scare you and maybe even bring a smile to your face.
Safety
The Insurance Institute for Highway Safety, IIHS, says it's a Top Safety Pick, yet it was not awarded the '+' as it lacks a frontal collision prevention system. In terms of stiffness, IIHS reported it was Good in all impact tests bar the small overlap, where it was rated as 'Acceptabe'; still more than most cars in its size bracket can muster.
In Europe, Euro NCAP says it's a five-star car that's especially good at protecting its occupants (with a score of 93 percent).
It gets stability and traction control as standard, and you can add other safety options like lane departure warning.
---
Interior
Comfort
The Jazz is surprisingly good on long journeys, and even if taller passengers won't get too comfy due to tight legroom in the rear, it's definitely above class average in this department.
The front seats are also worth noting, as they don't seem to put any pressure in the wrong places over the same long journeys. They aren't great for lateral support, but you wouldn't expect them to be in a car like this.
Quality
There's a hard-wearing vibe about the Jazz, a common trait among all Honda models. Its interior is by no means up to class leader standards in terms of quality perception, yet it will likely outlast most of them if older Hondas are anything to go by.
Be warned, as most interior plastics are kind of hard and scratchy, but then again, they don't feel flimsy at all.
Practicality
The Jazz nameplate is synonymous with clever practical solutions, and the latest model makes no exception. You can still fold up the rear bench in order to store large items easily and without having to open the hatch; Honda says the load space in the back has been extended by 80 mm compared to its predecessor.
The trunk measures 354 liters, so it's above the class average. However, with the clever rear seat arrangement, you'll find yourself using it less than in other comparably sized cars.
Infotainment
Honda's CONNECT touchscreen infotainment system is only available from mid-spec trims upward, but those who've tested the car thus far have not shied away from criticizing it for its laggy response, odd menus and just a general lack of intuitiveness.
---
Budget
Efficiency
The sole engine on offer is not really set up for high performance, and it's efficiency where it shines. Honda claims it's good for an average of 5 l/100 km, which is more than decent for a car that can sprint to sixty in eleven seconds and on to a top speed of 190 km/h or 118 mph.
You'll obviously need a feather instead of a right foot to achieve that, but unlike other cars whose claimed figures seem like the work of fiction, in the Jazz you come much closer to them.
Equipment
All cars come fairly well equipped in base trim, with a CD/MP3 player that also adds Bluetooth, active city braking system, active front headrests, four electric windows, as well as hill hold assist.
Acquisition
The Fit / Jazz is a great buy for those looking for the most practical and reliable vehicle in its class. It's also the right car for those for whom configuring a car is not a priority, and they want a fuss-free buying experience.
It's certainly not addressed at those looking to extract pleasure from driving, because it's not what you'd call rewarding from behind the wheel. The gear shift feel is much better than many other cars, regardless of class, and that does help improve things slightly.