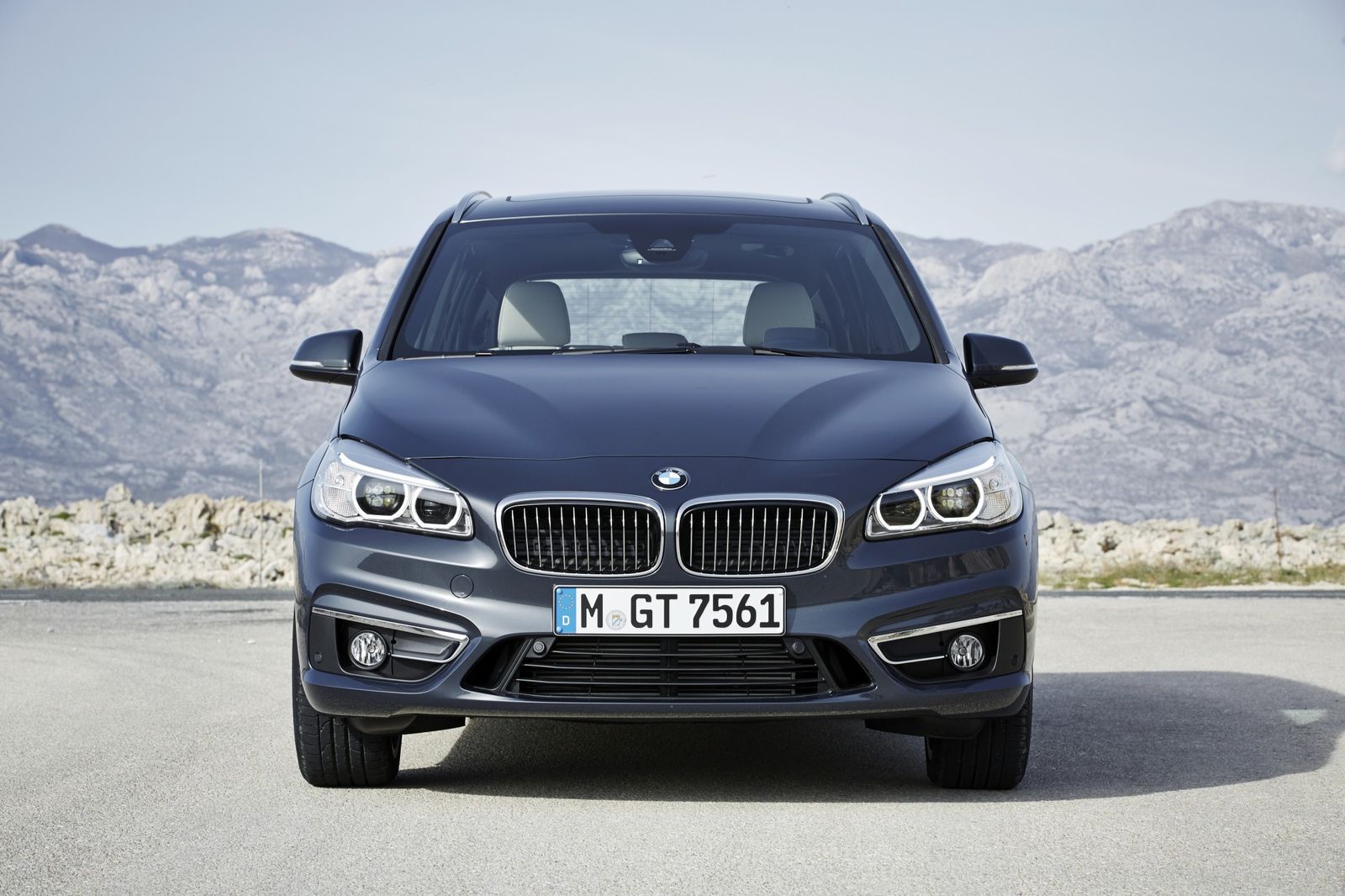 After the initial breakthrough (dubbed Active Tourer) in the maker's history, BMW has come with an upgraded, more spacious version: a larger Multi-Purpose Vehicle, with seven seats.
---
PROS & CONS
Pros
Strong Points
Room For Up To Seven People
The Most Practical Bmw
Still Knows How To Make For An Enjoyable Ride
Recommended Versions
218D
220D / Xdrive
220D / Xdrive
---
Cons
Weak Points
Pricy Compared To Segment's Rivals
Not Quite Desirable Form, For A Bmw
A Bit Stiff For A Large People Carrier
Stay Away From
---
Attention
Known Problems & Recalls
---
CAR DETAILS
Drive
Powertrain
Compared to the little sibling Active Tourer, Gran Tourer's engine lineup lacks the most powerful unit available on the Bavarian compact MPV, the 2.0-liter 228 hp four-pot. Also, it hasn't got a plug-in-hybrid version (yet).
As entry-level units, you get the 1.5-liter both petrol and diesel engines — 216i with 100 hp, respectively 214d delivering a mere 94 hp –, so that you know what you're missing if you opt for the more suitable 2.0-liter diesel: 188 hp and 53 mpg in combined cycle. You can even get it with xDrive, this one. The 218d 147 hp, 54 mpg) seems like a tempting offer, too.
Handling
This! This is the chapter in which BMW 2-Series Gran Tourer has a lot to say. I guess it's no surprise that the 2 GT was built to outperform the segment's rivals.
Thanks to the well-weighted steering wheel that delivers satisfactory levels of feedback, you always know what happens with the front wheels. Also, the electronic aids will gracefully help you keep the car on tracks, understeering starting to happen only after you've passed you family's highest level of G tolerance.
With the xDrive equipped, the understeer phenomenon will come even later. So if you wanted a proper driver's MPV (is there such need?), the 2-Series Gran Tourer is the safest bet out there.
Safety
BMW 2-Series Gran Tourer comes well-equiped with safety features — it has airbags all-round (two front and side ones for the driver and his side passenger, curtains for all four occupants). The safety list is completed with automatic wipers and lights, along with ISOFIX childseat supports — found on the majority of Bavarian models.
Optionally, you can upgrade it with a suite of safety/comfort features such as lane departure warning, emergency city brake, adaptive cruise control or head-up display.
---
Interior
Comfort
If you want to emphasize the sportiness, you implicitly agree to make some comfort-related compromises. The 2-Series Gran Tourer is a great cruiser, but the speed bumps or short lumps are not as well received as are in the case of the segment's rivals.
There's an optional adaptive suspension for those who want a smoother ride, but it's not going to level with, let's say, Citroen C4 Picasso. But nothing will satisfy you as a family car driver as a 2 GT, be sure of that.
Part of that is the adjustability of the driver's seat (and steering wheel). On the second-row bench, the middle seat might not be the most comfortable place for an adult (its narrowness is the cause), and the two seats forming the third row of seats are ideally for children or not-very-tall occupants.
Quality
As you can expect from a premium brand, all the materials are decent and can be easily upgraded to posh in just a few clicks in the optional equipment list. Everything seems durable, and the joints and slots between the cabin components are top notch. Even the third row of seats (and its surroundings) seems carefully built — in some cases, they look as a non-priority addition.
Practicality
Spaciousness and practicality are two of the priorities when you build an MPV, and BMW tried to make the best of the 2-Series Gran Tourer as a people carrier.
But a heavy user in this segment can say things could've been done better. The 7-seater attribute is shaded by the second-row 40:20:40 bench, which is constituted by two individual seats instead of three. On the bright side, the second-row seats can slide forward and backward, adding space and comfort for its occupants.
Regarding storage spaces, the 2-Series GT has plenty of perks — even the third row of seats (which are an optional feature, by the way) has elasticated straps and picnic tables, proving themselves very useful.
The trunk's volume can extend from 645 to 1,905 liters when you fold all the back seats — BMW didn't provide a figure for trunk's size when all the seats are up. Optionally, the tailgate can be electronically powered, and you can even upgrade it even more with the Comfort Access Contactless feature — that automatically opens the tailgate when you slide your foot under the car's rear bumper.
Infotainment
The iDrive comes with its entry-level 6.5-inch display as standard, along with the 100-watt 6-speaker audio system, Bluetooth and USB connectivity and that's pretty much regarding the infotainment. Of course, you can augment your iDrive with sat-nav Plus (it comes with iDrive Touch controller, MP3 player, RDS tuner and an 8.8" TFT display), CD Player, Head-Up Display or a Harman/Kardon surround-sound system. There's enough space for improvement, as long as you have the money for it.
---
Budget
Efficiency
The engine line-up has proven its reliability in MINI cars and previous BMW models, so there's no reason for doubt when it comes to engine choice. Most probably, the 2.0-liter four-pot diesel — with its excellent balance of power and fuel consumption — will be the most sought-after. It is also the only one available with xDrive.
The 1.5-liter units sound tempting, but if you know you use its extra space (over the 2 Active Series) properly, you might get frustrated by their lack of prompt response.
Equipment
There are three Lines of equipment available for the 2-Series Gran Tourer (Sport Line, Luxury Line and M Sport), although that figure may be higher depending on the market.
Sport Line adds sporty bits like seats with more side support and 17" rims, and Luxury Line comes with Dakota Leather and Fineline wood trim. The M Sport package includes aluminum trim, Alcantara holstering, M-tuned suspension and a sporty M steering wheel.
Acquisition
If you need a spacious car, and you love the brand, then the 2-Series Gran Tourer comes as a very tempting offer. It's a BMW though, so expect it to be more expensive than its segment rivals, and also prepare some extra budget for the options list — the adaptive suspension is a must-have if you desire a smoother ride. And your children will definitely love that panoramic roof.