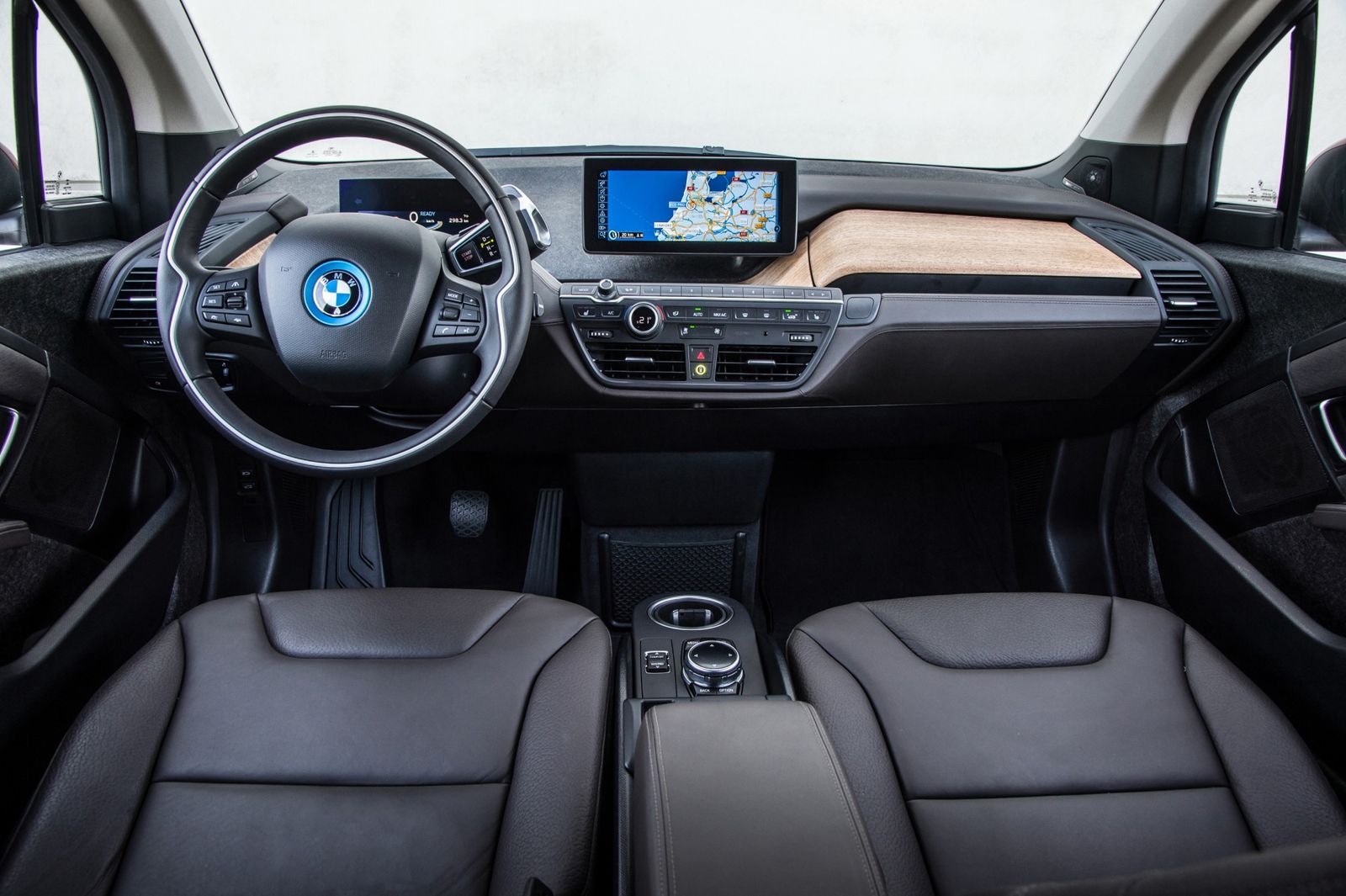 BMW saw potential in the electric car universe, so it took a shot and invested in such technologies. The first product is a hipsteresque urban car called i3. You may say you don't need an i3, but the chances are that you want one. We can't blame you.
---
PROS & CONS
Pros
Strong Points
It's Very Desirable
Can Be Upgraded With A Range Extender
Recommended Versions
---
Cons
Weak Points
Not Groundbreaking When It Comes To "Fuel" Range
Stay Away From
Again, There's Only One, So…
---
Attention
Known Problems & Recalls
---
CAR DETAILS
Drive
Powertrain
The BMW i3 comes in two forms: a purely electric drive and a range extender version. Both have the 168 hp, 184 lb-ft electric engine as the sole propeller, but the R.E.X. version adds a 650 cc combustion engine (34 hp, 41 lb-ft) for recharging purposes. According to the manufacturer, the 100% electric i3 is capable of 80 to 100 mph (130-160 km) in normal driving conditions; the REX doubles that, but adds some kilos (150, to be more precise) over the 1,270 existing now. That means you won't go faster, but you'll go further with just one fill: the EV sprints from 0 to 60 mph (100 km/h) in just 7.2 seconds while the range extender adds half a second.
If you live in (or near) the metropolis, the 21.6-kWh Lithium-ion battery pack should be enough for your home-work-home commute. Using a standard household outlet, the i3 recharges completely in about 10 hours, and using a BMW i wallbox speed recharger you can replenish 80% in just 30 minutes. These are, of course, just cold figures — the impressive part of the experience starts once you hop in the car and start driving.
Handling
BMW invested impressive amounts of resources in "i" subbrand's technology, developing a chassis-and-bodyshell-structure made of lightweight materials: aluminum for the "Drive Module" chassis and Carbon Fiber Reinforced Plastic (CFRP) for the "Life Module" bodyshell. The car's weight is only 1,270 kilograms, distributed in such manner the car's center of gravity is impressively low.
Albeit passengers sit relatively tall in the cabin, the lack of body roll when cornering is therefore quite impressive, and the steering — although light — is very precise. But, of course, i3 was not made for circuit cornering (but is good to know it can do that, too) but for urban traffic agility and comfort. And it has something to brag about it here also.
It has two pedals — brake and throttle — but most of the time it can be controlled using just one of them: thanks to regenerative braking and a very good calibration of the acceleration pedal, you can drive without pushing the brake, as long as you can anticipate the traffic situation ahead. At low speeds, the car can come to a complete stop if the throttle is released. It might sound dangerous and difficult, but you'll easily get a hold of it.
Safety
BMW i3 comes with airbags for the driver and front passenger, Dynamic Stability Control, and tire pressure monitor. Optionally, you can equip it with Audible Pedestrian Protection — an artificial sound for announcing your presence. The poor pedestrian protection — in the case of impact — and the lack of rear seat belt warning are the main reasons for EuroNCAP's 4-star safety rating.
As for extra safety/comfort features, are worth mentioning the cruise control, the automatic wipers and headlights and the rear parking sensors.
---
Interior
Comfort
It's a sweet little urban electric vehicle, and quite a stiffly one. You won't get back pain from driving it, but it might shake you a bit more than you'd expect when hitting short bumps. And the smaller wheels solution is not a solution at all in this case — only 19" and 20" skinny wheels are available.
Also, the lack of engine sound — even in REX version you won't be bothered by revving sound — is a bless until you're building up speed, at which point the road and wind noises become intrusive. Better have some music playing on your stereo, then.
Quality
Regarding quality, i3 reveals a different approach when it comes to materials while keeping the finishes top-notch. Over 25% of the cabin uses renewable raw and recycled materials, scarce in a never-seen-before BMW design. If you want to augment that unique approach, there are three interior design packs to choose from — Loft, Lodge, Suite (or Mega, Giga, Terra World in the US) — and each one of them comes with posh equipment such as open-pore Eucalyptus wood dashboard or olive leaf tanned leather.
Practicality
Seen from the outside, BMW i3 does seem focused on futuristic design more than down-to-earth practicability. We guess you'll be quite surprised to find out it has the same spaciousness as a BMW 3-series. Entering the back seat seems to be a bit of a challenge, but the doors and seats modularity proves it wrong.
The cabin seems huge on the inside, with plenty of space for four occupants. The oversized glass and the lack of a transmission tunnel influence the spaciousness perception also.
The boot's 260-liter storage capacity can be extended to a maximum of 1,100 liters when the back seats are folded — a figure more than satisfactory considering its mini-car status.
Infotainment
The futuristic interior is backed by plenty of techs — from Bluetooth connectivity and DAB radio to Business sat-nav, 6.5" screen with the iDrive controller, Advanced Connected Drive and BMW Online Services. Smartphones can become an important element in the car's management and operation — through BMW Apps, you can monitor the car's status, as well as charge and pre-condition it remotely. You can send routes from the telephone directly to the car's sat-nav and also find charging stations in your proximity.
---
Budget
Efficiency
Putting it this way — you can't get less fuel consumption from a BMW at this moment. Even in its least fuel-efficient form (that would be the REX with the combustion unit), BMW i3 boast impressive figures of 392 mpg and 13 g/km CO2 emissions. With the taxes reduction and the incredible amount of fuel needed, i3 can be seen as a good investment.
Equipment
The standard equipment is more than satisfactory — along the infotainment/safety features mentioned above and cabin materials, i3 comes with automatic air-conditioning, Driver Performance Control (with Eco Pro mode included), 19" wheels and duo-tone exterior paint.
The options list is also comprehensive, including heated seats, rear view camera, upgraded sat-nav system and stereo, adaptive LED headlights and 20" alloy wheels.
Acquisition
Even with the governmental grants, the BMW i3 is not-quite-cheap, considering its mini-car status. And you might not oversight the ticked optional feature boxes, or you'll end with an i3 matching a 5-series price tag.
As for second-hand buying, the offers will probably come from BMW dealers also — and you should check them out, having in mind that they are re-serviced and guaranteed to work properly. But don't expect bargains yet — this package is way too new to sell it cheap.