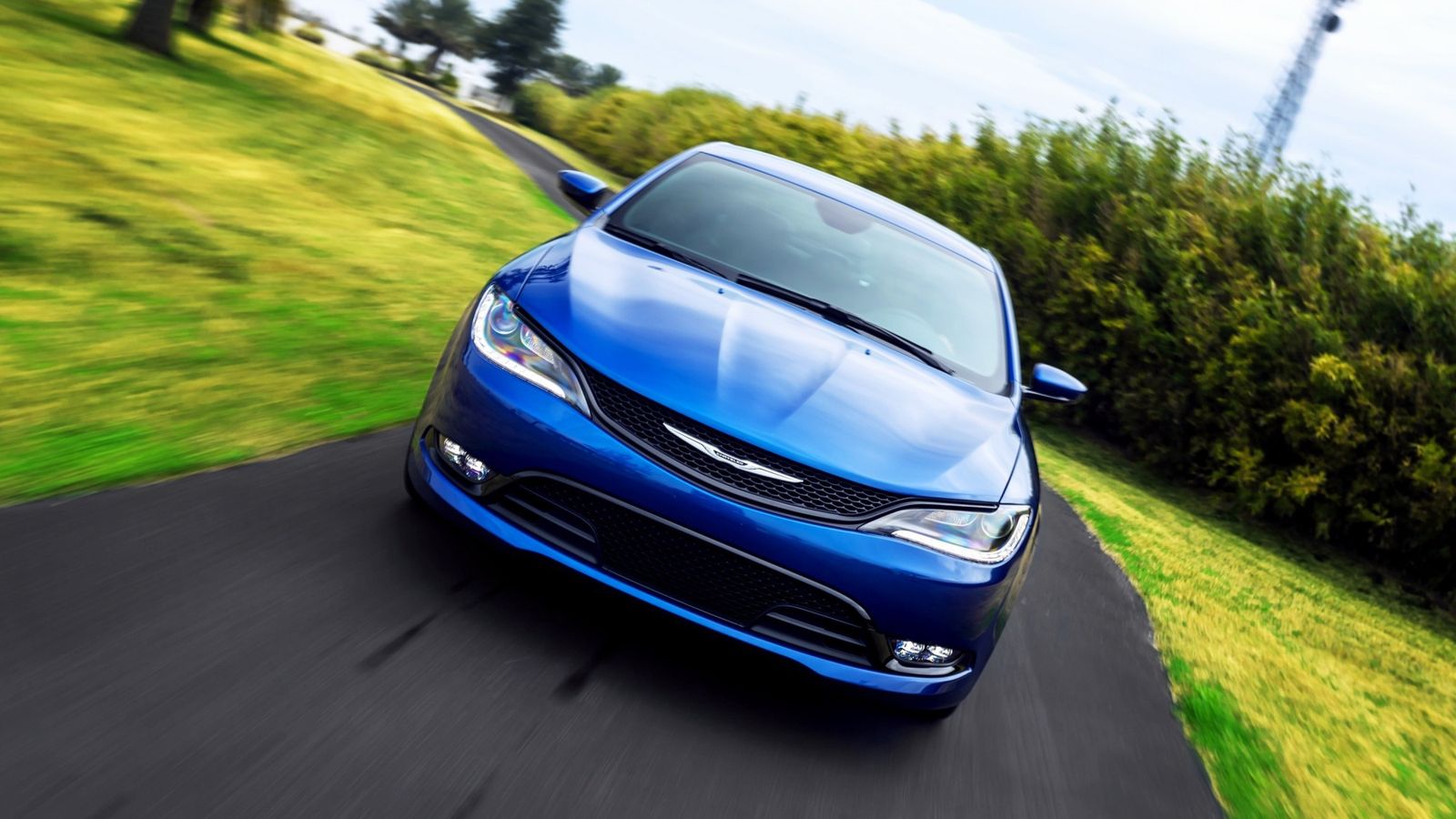 Chrysler took on the midsize sedan class with a stretched Dart, called 200. It's not misplayed, but it definitely is a risky move given this segment's importance.
---
PROS & CONS
Pros
Strong Points
Nicely Laid Out Interior
Decent Fuel Economy
Recommended Versions
---
Cons
Weak Points
It Feels Heavy (Because It Is)
Unsatisfying Body Control For A Keen Driver
Stay Away From
---
Attention
Known Problems & Recalls
2015 Chrysler 200 Recalled To Fix Wiring Problems; Vehicles Could Experience A Loss Of Propulsion Due To Wire Harnesses That May Not Have Been Crimped Enough.
Some 78 Chrysler 200 Were Recalled In March 2016, For Fixing Problems With The Passenger Airbags.
85,000 2015 Chrysler 200 Sedans Were Recalled (16 August 2015) To Fix Problems That Could Cause The Engines To Stall Or The Gearshifts To Move To Neutral.
On February 26, 2015, 25,700 200S Were Recalled Due To Nine-Speed Automatic Transmission Problem; Some Busted Park Rods Could Make The Gear Shifter Look To Be In "Park" When The Transmission Isn't Anywhere Near "Park," Which Made The Car Move Even Though It Was In "Park."
---
CAR DETAILS
Drive
Powertrain
You have two engine choices — a 2.4-liter turbocharged four pot and the most-powerful-in-its-class 295 hp, 262 lb-ft 3.6-liter V6. Both are mated to a nine-speed ZF automatic transmission, which is a vast improvement over the four-speed previously offered. There's even a four-wheel-drive setup for those who want traction on all four corners, but this is available only through the optional V6 unit.
Handling
Although the 200 sits on the Italian Giulietta platform — featuring independent suspension on both axles — sportiness is not what you should expect from Chrysler's midsize sedan. But, if you're keen on finding a handling compromise, go for the 2.4-liter engine option. The V6 (which although comes with a stiffer suspension setup with the S trim) puts extra weight on the already heavy body, and front axle weight is an understeer-inducing, major turn off when it comes to driving fun.
Safety
In the NHTSA crash tests, the Chrysler 200 achieved a four (out of five) stars rating while the IIHS Insurance Institute for Highway Safety granted it a "Good" mark. The 200 comes with front, side and curtain airbags as standard and can be upgraded with a rear-view camera, rear cross-traffic alert, blind spot warning system, lane departure (and lane keeping) assist and forward collision warning system — that will automatically brake the car if the driver doesn't react.
---
Interior
Comfort
The 200's cabin looks neat mostly, but the comfort is not top-notch, falling behind its segment competitors. It's unlikely a six-footer will find the back seats appealing for a long ride, as they are short of legroom compared to other midsize sedans. The interior overall lacks the sense of perceived space; the front seats are comfy, with lumbar support and long bottom cushions, but might feel a bit narrow (for the hips) to some.
Quality
The 200's exterior elegance is found in the cabin, defined by a nicely laid out interior, with soft-touch materials. The design was meant to be a strong selling point for Chrysler's midsize sedan, so a lot of effort was put in this department. This is more evident when you opt for higher trims (implying nicer inserts, bigger infotainment screens, etc.)
Practicality
While the 200's comfort might not be on par with its class competitors, on the practicality side, it has something to say. The 16-cubic-feet trunk is larger than in, for example, Honda Accord, or Mazda 6. The 60/40 split-folding rear seat features a small pass-through useful for carrying longer items even when passengers occupy the back seats.
Infotainment
If you're not willing to pay extra for the 8.4-inch infotainment interface, you'll have to befriend the smaller, 5.0-inch one. It's no state-of-the-art, but it does its job. The big one, however, suits the interior better in the S and C higher trims. The Uconnect infotainment system has a short learning curve, proving to be really intuitive.
---
Budget
Efficiency
Thanks to the smooth nine-speed automatic transmission, the 200 can boast (despite its 3,488 pounds) decent fuel consumption figures. The 184 hp, 173 lb-ft 2.4-liter engine can return 28 mpg combined while the bigger, more powerful V6 will achieve 23 mpg. The 295 hp AWD — available from the 200S trim upwards — shows 18 mpg in the city, 29 mpg on the highway.
Equipment
There are seven trims for the 200: LX, Touring, Limited, Limited Platinum, S, C, and C Platinum. The equipment level is decent even from the LX base trim: keyless ignition and entry, air-conditioning, cruise control, Bluetooth audio and phone connectivity are some of the standard features. Go for the Limited, and you'll get alloy wheels and a six-speaker sound system. The S comes for "sporty," so 18" wheels and a sport-tuned suspension come as standard while the C trim throws everything the 200 can offer you (except the "sporty" spirit).
Acquisition
Given the fact the model's discontinuation has been announced, there's highly likely to get some dealership price cuts for a new 200, so it's an opportunity to aim for higher trims on Chrysler's brand new midsize sedan. Although "fresh" is not an attribute you'd associate with this car, the 200 is a satisfying offer in this segment's mid-range.