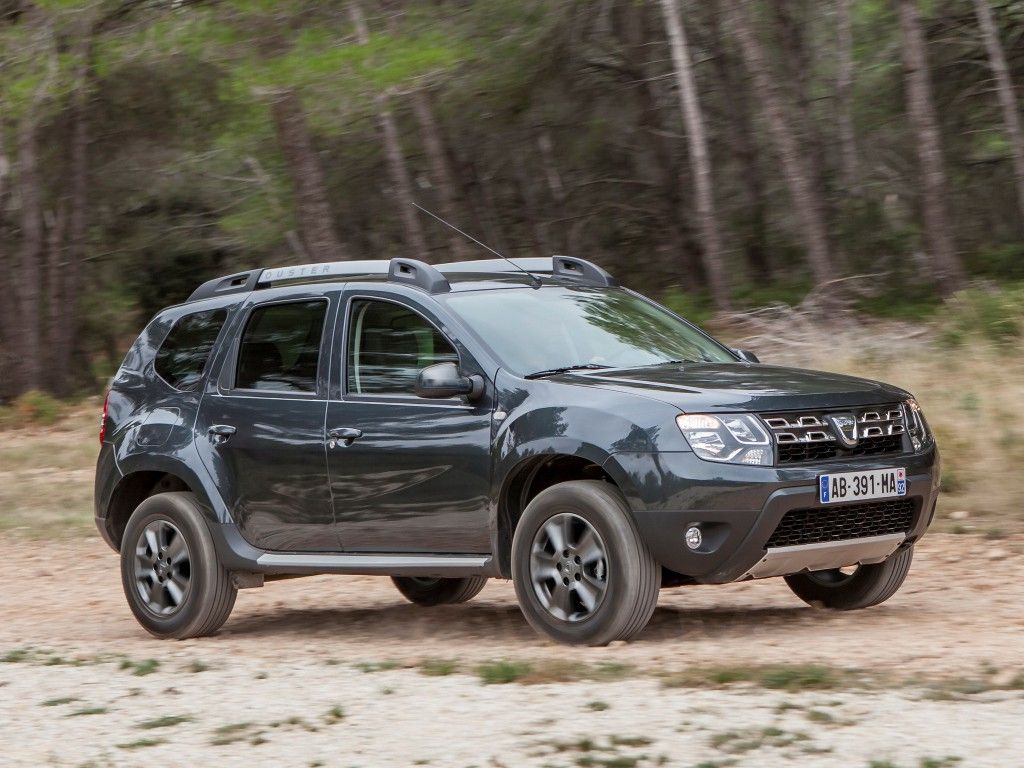 Romanian carmaker Dacia introduced their first-ever SUV aka Duster back in 2010 as a joint project with mother company Renault. Debut took place at the 2010 Geneva Motor Show, and the model was underpinned by the same platform as its sedan and hatchback peers, namely Logan and Sandero. Dacia facelifted the Duster in 2013 and introduced the revamped model at that year's Frankfurt Motor Show, along with a new engine and minor appearance mods.
---
PROS & CONS
Pros
Strong Points
Affordable
You Get The Option Of Four-Wheel Drive
Roomy Cabin
Meets The Requirements Of A Family
Capable Off-Roader
Recommended Versions
The 1.2-Liter Turbocharged Petrol Is A Must
Go For The 1.5-Liter Dci Diesel Versions
Go For The 1.5-Liter Dci Diesel Versions
---
Cons
Weak Points
Poorly Equipped Entry Level
Harsh And Fragile Plastics, Low-Cost Ambiance Inside
Annoying To Drive In Heavy Traffic
Imprecise Gearbox
Not That Cheap To Run
Stay Away From
Avoid 1.6-Liter Petrol Models
Entry Level Variants
---
Attention
Known Problems & Recalls
– Corrosion Is One Of The Most Common Problems Reported By Owners, But This Applies To India-Built Cars
– A Recall Was Initiated For The Above-Stated Issue
– The Rear Braking System Might Fail Under Snow Accumulation; A Recall Was Also Operated
---
CAR DETAILS
Drive
Powertrain
Initially, Dacia offered one 1.6-liter petrol unit and one diesel engine for the Duster. The former delivers 103 hp while the 1.5-litre dCI diesel (borrowed from the Renault Clio) is good for 106 hp. For town use, go for the gasoline unit as it offers decent pull. However, overtaking might need downshifting in order to complete the maneuver in a smooth fashion. The diesel is better for tasks that include hard work to some extent while gearbox-wise, the entry-level Duster Access with FWD uses a five-speed manual while AWD variants come fitted with a six-speed manual transmission.
The facelift brought a new engine to the range, represented by a 1.2-liter TCe direct-injection turbocharged unit good for 125 hp. It's definitely the one you want on the Duster both in terms of performance and frugality.
Handling
Nothing spectacular here, as the Duster is far from being a thrill-provoking car. However, it behaves respectably on rugged surfaces, offering a comfortable ride, although body roll is very pronounced in corners. The steering does nothing to help that – it feels vague and unresponsive – but the Duster can rise to the challenge posed by a long road trip.
Safety
Unfortunately, Euro NCAP safety tests saw the Dacia Duster earning only three stars. ESC is optional for some versions, but every Duster comes fitted with two front airbags, ABS, ASR, electronic brakeforce distribution, and emergency brake assist.
---
Interior
Comfort
One good thing about the Dacia Duster is its shock-absorbing ride. Long highway trips won't generate too much fatigue although the front seats are far from being the most comfortable choice out there, as they lack lumbar and side support. Luckily, headroom, legroom, and shoulder room do not represent an issue, yet the cabin's poor soundproofing makes it noisy even at lower speeds.
The driver sits high behind the steering wheel, which can only be height-adjusted and some buttons – like the one used for adjusting the side mirrors – are ill-positioned, right under the handbrake lever. In addition, the MediaNav screen is positioned too low which makes the driver look down for too long, something you don't want to happen while the car is in motion.
Quality
A low price demands compromise, which means harsh plastics are a common sight inside the Dacia Duster. Moreover, on used cars, squeaks are an often apparition, along with visible scratches on the rough cockpit materials.
Practicality
This is what Dacia did best with the Duster. Besides the fact that the boot offers 475 liters of cargo space – better than the MINI Countryman (350 liters), Skoda Yeti (416 liters), and Nissan Qashqai (430 liters), interior space looks family tailored. Five adults can sit nicely inside, while the various pockets and cubbies are perfect for storing small items. Other than that, the rear seats can be split folded 60/40.
However, the rear doors have no side pockets, and you can count that in as a drawback.
Infotainment
Dacia fitted the Duster with the MediaNav infotainment system – available only on the top-of-the-range Laureate version. A Duster Ambiance offers a radio/CD setup with Bluetooth and USB connectivity.
---
Budget
Efficiency
As you would expect, the most frugal engine wears the 1.5 dCi badge. The diesel unit returns 7 l/100 km on an average, but the 1.6-liter petrol unit will still be able to provide a respectable 8 l/100 km in the combined cycle.
Equipment
Dacia offers the Duster in three trim levels, namely Access, Ambiance, and Laureate. Standard features include 16-inch wheels, four airbags, front power windows and height-adjustable steering wheel, EBS, and electronic brake assist.
If you're looking for a decently equipped Duster, go for the Ambiance trim. This version comes with radio/CD, Bluetooth, and steering wheel controls and 60/40 split folding rear seats. As far as the Laureate trim level is concerned, the amenities include 16-inch alloys, air conditioning, rear power windows, power-adjusted mirrors, and a trip computer.
Acquisition
Look for former company cars if you're operating on a tight budget. However, these are likely to come in entry-level configurations. Make sure you check the interior – especially plastics – for scratches and dents but all in all, the level of practicality and comfort offered by the Duster are on par with its cheap price tag, which means you'll get what you bargained for and more even when buying used.