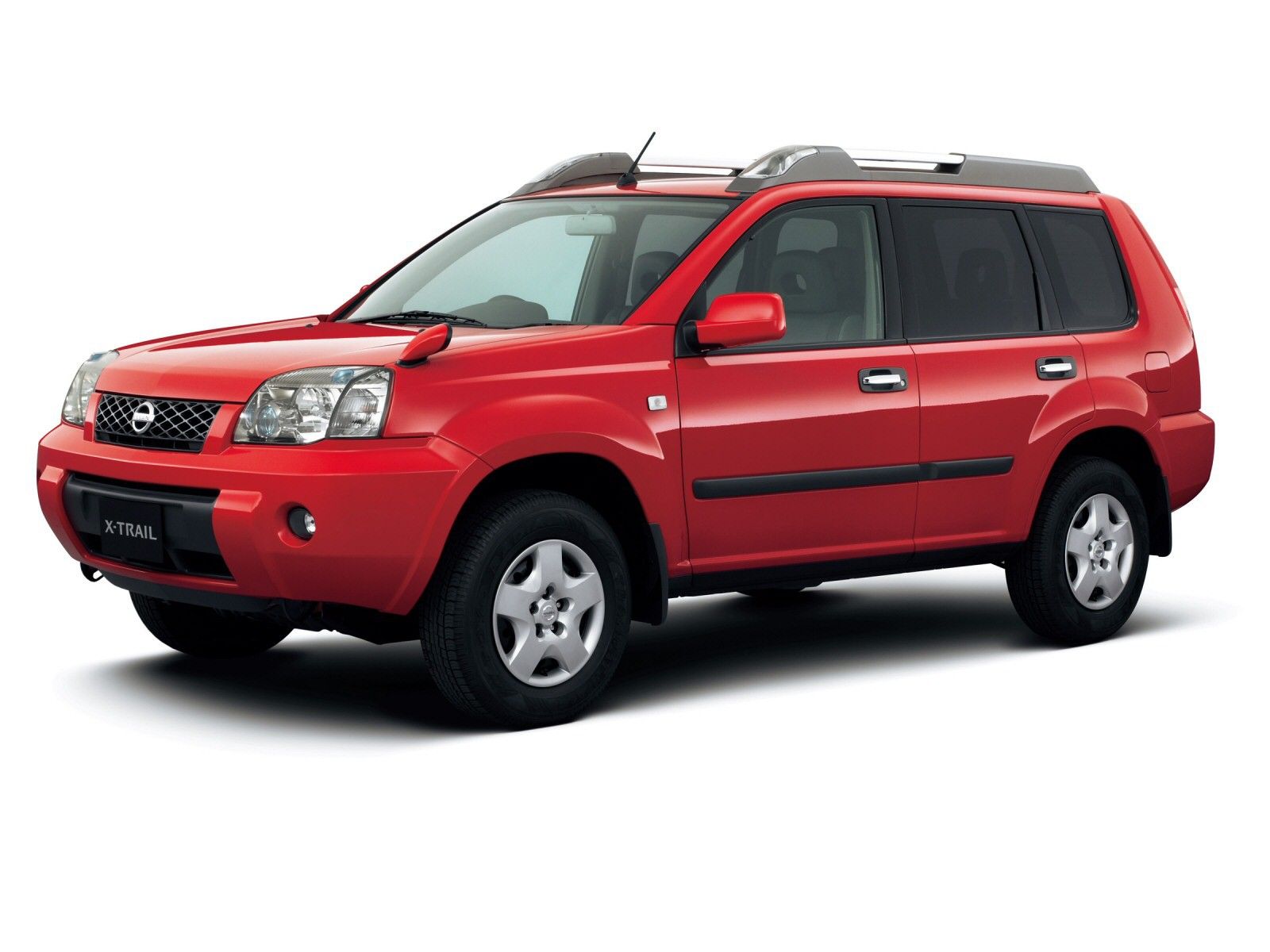 The first generation Nissan X-Trail debuted in 2000 at the Paris Motor Show and shared its underpinning with the Nissan Almera and Primera. Its main competitors are the Honda CR-V and the Land Rover Freelander, but none of them managed to beat the X-Trail's generous engine offer and on- and off-road behavior.
---
PROS & CONS
Pros
Strong Points
Capable On- And Off-Road
Comfortable
Well Equipped
Spacious
Sturdy Build
Recommended Versions
Look For Diesel Versions As They All Do A Proper Job
---
Cons
Weak Points
Debatable Design
Underpowered Gasoline Engines
Noisy
Stay Away From
Avoid Gasoline Units, Especially The 2.0-Liter Variants
---
Attention
Known Problems & Recalls
– Some Ventilation Issue Might Show Up, But These Are Rare
– A Recall Was Initiated Because Of Faulty Timing Chains That Rattled And Needed To Be Replaced
– Also, In Isolated Cases, Turbochargers Have Failed
---
CAR DETAILS
Drive
Powertrain
At launch, the Nissan X-Trail offered only two engine options: a 2.0-liter gasoline unit with 136 HP and a 2.2-liter diesel unit with 114 HP. Two years later, Nissan introduced a more powerful 2.2-liter petrol mill with 165 HP and an improved 2.2-liter dCi diesel engine.
Handling
Driving the X-Trail is easier than one might expect, at least for a car this size. The SUV is one of those rare birds that combine decent on-road performances with a solid off-road character. The steering provides sufficient feedback and there's a considerable amount of grip delivered whenever you need it. Furthermore, the crisp transmission will make for a pleasant driving experience but at low speeds, you'll need to manhandle the steering wheel and because of this firmness, parking is a bit stressful.
Safety
The first generation Nissan X-Trail was awarded four Euro NCAP stars after being put through the requisite crash tests. Safety-wise, the X-Trail comes with driver and front passenger airbags, ABS as well as side airbags on higher trim levels.
---
Interior
Comfort
Spaciousness is something you'll enjoy to the fullest in the Nissan X-Trail. The SUV can be easily used as a family car: there's plenty of space in the back seat even for three grown-ups, and the suspension is rather forgiving on broken patches of asphalt.
Moreover, the airy cabin contributes to the overall comfort, but there's plenty of engine noise (especially from the diesel units) finding a way inside the cockpit. Otherwise, wind and road noise are kept at bay even at higher speeds.
From the driver's perspective, visibility is top-shelf – this helps with navigating the SUV around closed spaces. You also get a good view of the car's instruments, buttons and controllers, so even longer trips will take place in a comfortable way.
Quality
While not being the most refined, the materials used inside the X-Trail are there to ensure a durable cabin. The X-Trail also ranks high in quality and reliability rankings, and customers are commonly content with the SUV's overall quality.
Practicality
Cargo space in the first-gen Nissan X-Trail stands at 410 liters, a value that places the 4×4 in front of rivals such as the Toyota RAV4 (150 liters) but behind the likes of Land Rover Freelander (473 liters) and Honda CR-V (527 liters). Inside, you'll find a lot of cubbyholes (inside the doors, dashboard and basically everywhere) plus a can cooler built in the dashboard. As one would expect, the rear seats can be split folded to make even more room for bigger loads.
Infotainment
Infotainment is too much to say for what the Nissan X-Trail has to offer, but you do get a stereo CD system with four speakers and on higher trim level models, there's a CD multichanger feature as well as a DVD BirdView satellite navigation.
---
Budget
Efficiency
When it comes to gas engines, expect an average fuel consumption of around 30 mpg, while diesel units will make things slightly better for your wallet as they return 40 mpg, more or less.
Equipment
Even in base-spec guise, the Nissan X-Trail offers electric windows, electric sunroof, adjustable side mirrors and a four-speaker stereo setup. Go one step higher and you get a roof spoiler, 16-inch alloy rims, a CD player and aluminum perforated pedals.
As you advance up the ladder, goodies like front fog lights, leather upholstery and heated front seats become available, along with tinted windows and traction control.
Acquisition
When buying used, the best bang for the buck offered by the Nissan X-Trail comes from higher-spec models (Sport or SE+ should do the trick). Keep in mind that X-Trail's durability translates into a high demand on the market and slightly higher prices.