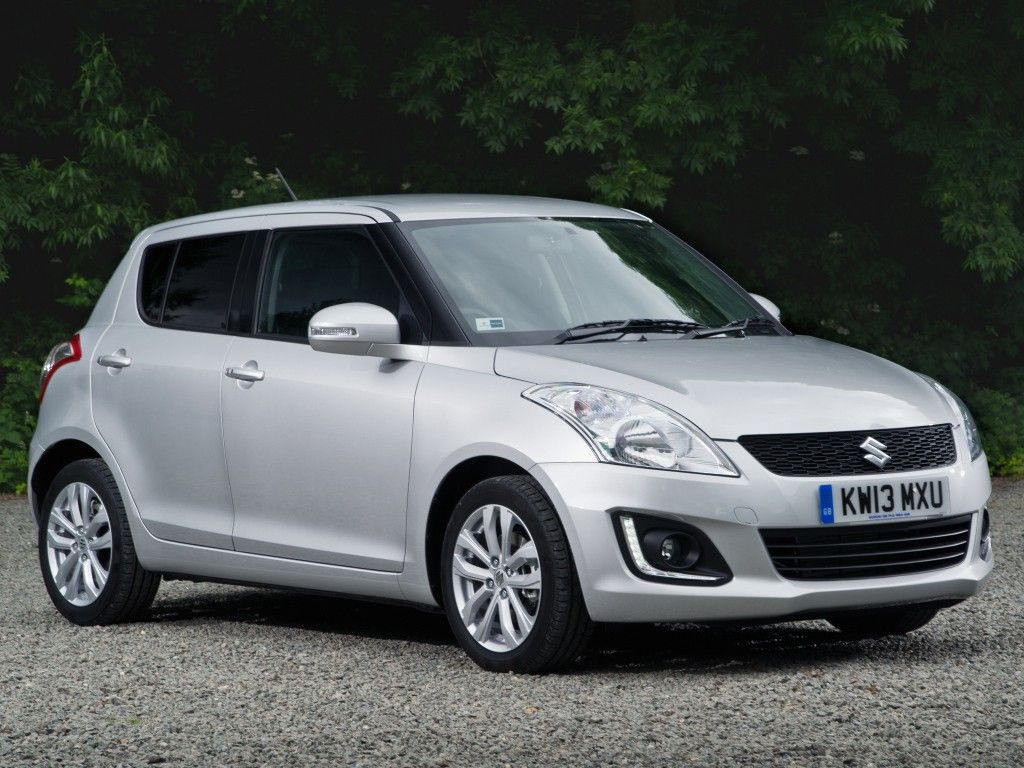 Suzuki introduced the third-gen Swift (codename ZC72S) in 2010 with an extended wheelbase – 50 mm longer than the previous Swift – and several styling upgrades. The new generation came with a 1.2-liter VVT petrol unit good for 92 hp, while for some markets the hatchback uses a 1.4-liter VVT petrol engine with 95 hp. Furthermore, the car quickly made a name for itself as a value-for-money provider, with a tad more quality credentials than its predecessors.
---
PROS & CONS
Pros
Strong Points
Spirited Handling
Neat Looks
Affordable
Low Running Costs
Recommended Versions
Go For The Petrol Variants, Especially The 1.2-Liter Unit
The Manual Is Slick And Precise, A Must For Every Driver
The Manual Is Slick And Precise, A Must For Every Driver
---
Cons
Weak Points
Unrefined
Lacks Practicality
Harsh Plastics Inside
Stay Away From
Avoid The Perennial Four-Speed Automatic Gearbox
The Diesel Might Be Frugal, But It's Noisy And Unrefined Character Is A Downside
---
Attention
Known Problems & Recalls
– Some Issues Involved The Passenger Airbag Going Off On Engine Start
– Brake Failure Is A Known Fault
– Handbrake Failure Has Also Been Reported By Drivers
---
CAR DETAILS
Drive
Powertrain
Petrol options are reduced to just two engines. First, there's a 1.2-liter powerplant capable of delivering 93 hp, managed by a five-speed manual gearbox or a four-speed automatic that's far from the notion of modern.
While the engine is certainly not the most potent mill found on a hatchback, it makes up through low fuel consumption and frugality. It's also fun to drive around the city due to its nippy character, but if you like more grunt go for the 1.6-liter petrol good for 134 hp – you'll appreciate it in terms of quick response and laidback high-speed cruising.
There's the option of choosing a diesel unit, namely the 74-horsepower 1.3 DDiS engine. Suzuki improved this mill in 2013, but the powerplant retained its noisiness, yet it's the most frugal performer in the Suzuki Swift engine range.
Handling
Since the third-gen Suzuki Swift hit the streets, the audience – customers included – started praising the hatchback's on-the-road behavior. There's plenty of agility thanks to the stiffer chassis setup and the steering's responsiveness only adds more fun and precision – with the latter being a sought-after quality for urban use.
Safety
Suzuki's Swift hatchback bagged five stars after being tested by Euro NCAP. Adult occupant protection was rated at 94%, child protection scored 82% while safety assist stands at 71%, although pedestrian protection could have been better than 61%.
Throw in the seven airbags and ESC available on all models and you get a top-shelf performer when it comes to safety.
---
Interior
Comfort
Thanks to the well-profiled front seats, comfort levels inside the Suzuki Swift are rather similar to those of a sedan. Taller passengers get plenty of space in the back, while the driver and front passenger can withhold longer trips without feeling the fatigue thanks to the refreshing amount of lateral support.
From behind the wheel, the Suzuki Swift draws a simple yet practical image. Functionality was the focus here, and although some plastics might look and feel cheap, the ergonomics and the overall feeling are above what you normally see in the low-cost segment.
Quality
The Swift feels sturdy and as long as you can live with some of the harsh plastics inside, you'll get to appreciate the hatchback's well-bolted components. There's no squeaking inside, and the materials are generally scratch-resistant.
However, rivals like the Ford Fiesta and VW are more refined, offer better cabin soundproofing, yet the Swift retains great residual values which means finding a decently maintained model should be easy.
Practicality
Not very impressive, especially since boot space only stands at 211 liters. That's less than what the likes of Ford Fiesta (290 liters), Seat Ibiza (270 liters) and Hyundai i20 (295 liters) have to offer. Luckily, the rear seats are foldable 60/40 which adds more space to the mix and the cabin is strategically fitted with small storage compartments and cup holders.
Infotainment
Basic equipment offers a CD stereo player with MP3 connection, but top-of-the-range models come with an infotainment system which includes satellite navigation and Bluetooth connectivity, all managed through a seven-inch touchscreen with decent graphics but laggy behavior.
---
Budget
Efficiency
The diesel can return around 73 mpg, but the petrol engines are not that bad: the 1.6-liter returns around 50 mpg while the 1.2-liter mill is good for around 42 mpg, provided it is not worked hard and constantly manhandled.
For urban use, the 1.2-liter should do the trick, yet power users – especially those who travel a lot outside the city – should look for the 1.6-liter variants.
Equipment
The third-generation Suzuki Swift might not be the most practical car out there, but it makes up with plenty of standard equipment. Every car comes with ESP, traction control and a suite of seven airbags, electric plus heated mirrors, and front power windows plus a CD stereo system.
Higher-spec models offer air conditioning, cruise and climate control, satellite navigation and rear power windows plus alloy wheels and front fog lights.
Acquisition
The main advantages brought by the Swift are its low price and reduced maintenance costs. You get more than you paid for in terms of equipment, but watch out reliability issues. Again, buying a Swift will get you a safe and frugal car, but you must be willing to compromise practicality.