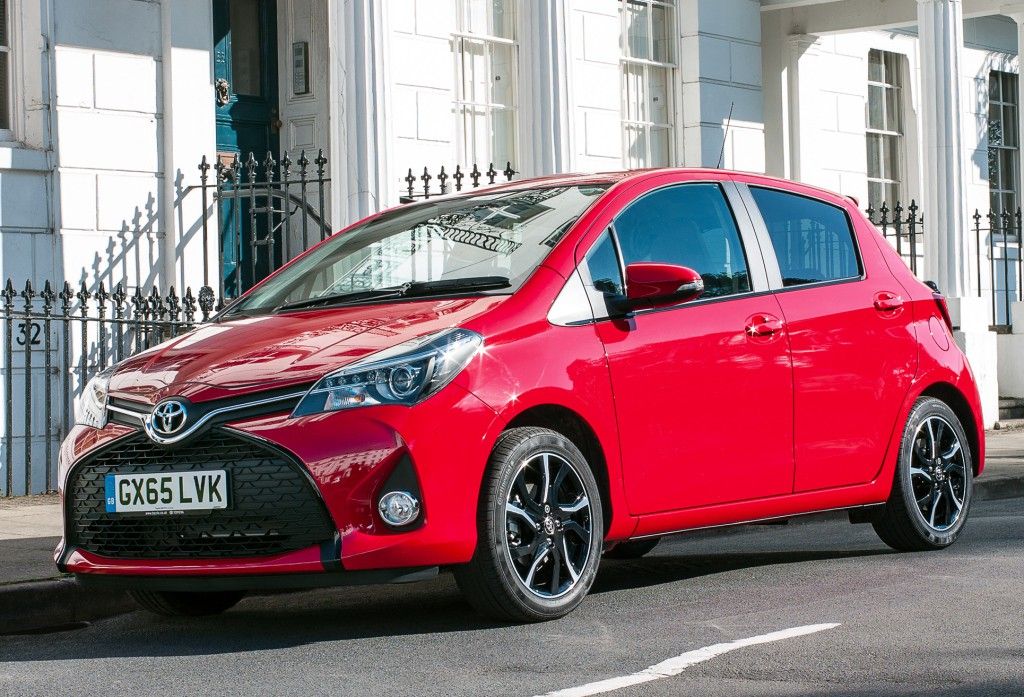 Just like the second generation Toyota Yaris, the third reiteration of the hatchback was sold globally under the same moniker. At launch, the Japanese carmaker claimed the new Yaris was capable of biting a big chunk of sales from the Ford Fiesta supermini. For that to happen, the third-gen Yaris kept its almost bulletproof reliability but upped the ante with a bold design and, later on, the introduction of a hybrid setup. Therefore, it became the first supermini available with three powertrain choices: diesel, petrol and hybrid.
---
PROS & CONS
Pros
Strong Points
Spacious Cabin
Very Practical
High Level Of Safety
Sharp Looks
Economical
Recommended Versions
1.33-Liter Petrol Variants
1.4-Liter D-4D Diesel Models
1.4-Liter D-4D Diesel Models
---
Cons
Weak Points
Dull To Drive
Underpowered Petrol Engines
Unrefined Cvt Gearbox
Cheap Interior
Stay Away From
Cvt Versions
1.0-Liter Petrol Models
---
Attention
Known Problems & Recalls
– In Some Cases, Brake Fluid Might Leak On Pipe Unions Of The Rear Brake Calipers Or Rear Brake Cylinders, Affecting The Vehicle's Braking Efficiency
– The Steering Might Lose The Power Assistance Feature Due To A Short Circuit In The Relay Of The Eps Control Module
– There's Also The Risk Of Fire As Oil Might Accumulate In The Turbocharger And Subsequently Flow Into The Combustion Chamber
---
CAR DETAILS
Drive
Powertrain
Toyota kept the same pattern when used for the second-gen Yaris when they assigned engines for the new Yaris. This means the range is made of an entry-level three-cylinder 1.0-liter petrol unit with 68 HP and a 1.33-liter gasoline mill delivering 98 HP and 125 Nm of torque. A six-speed manual gearbox is available – we strongly suggest you go for that – along with a noisy and at times glitchy Multidrive S CVT gearbox.
Again, the diesel department offers only one choice, represented by the 1.4-liter D-4D engine good for 89 HP. Moreover, Toyota introduced a petrol-electric hybrid setup in 2012 for the Yaris, a combo made up of a 1.5-liter engine and an electric motor capable of returning 85.6 mpg, thus projecting low running costs.
Handling
There's no doubt about the fact that the third-gen Yaris is not the sportiest supermini on the market. However, the improved suspension setup takes away the bumpy personality of the previous model while the electrically assisted steering is a blessing on busy city streets. There's still plenty of body roll S-shaped roads, but overall, the ride feels more firm without affecting comfort.
Safety
Thanks to a five-star Euro NCAP rating and plenty of assistance features to guard your back, the third-generation Toyota Yaris offers an above average safety level. For example, every Yaris hatchback comes with seven airbags.
---
Interior
Comfort
This is a step up from the previous model, mainly due to the retuned suspension we mentioned earlier but also because engine and wind noise was slightly reduced as far as the interior is concerned. However, take the Yaris for a highway trip and you'll experience pretty high decibel levels.
Otherwise, the Yaris looks roomy for a supermini, and as a result, four adults shouldn't have any problem during short and medium-length trips. The front seats are comfortable, but lower back support could have been better.
Quality
Unfortunately, Toyota kept the hard, unaesthetic plastics inside so you should expect a low-quality feel inside. Despite that, the cabin is sturdy enough to resist the usual wear and tear signs, and that's an advantage if you're looking to buy a used car. Just keep in mind that a well-maintained vehicle will boast a heftier price tag.
Practicality
The third-gen Toyota Yaris is also practical for a small-sized car thanks to the additional 100 mm in length. Boot space also went up, as it now offers 286 liters of cargo space or 768 liters for luggage, with the back seats folded down.
Just like the previous Yaris, storage areas inside are represented by a glovebox and an additional compartment above, two cupholders and several smaller door pockets.
Infotainment
The entry-level Toyota Yaris offers a six-speaker audio system with USB and auxiliary sockets but on higher-spec versions, you can get the Toyota Touch2 infotainment system with Bluetooth connectivity, reversing camera and DAB radio plus sat-nav and parking sensors. As of August 2015, Toyota introduced a new safety suite called Safety Sense.
---
Budget
Efficiency
Reduced running costs are the top superpower employed by the Yaris, especially if you look at the hybrid version. Returning 85.6 mpg, the petrol-electric engine duet will save you from paying road taxes. However, the 1.4-liter D-4D does the same, but fuel consumption stands at 80.7 mpg – nonetheless, still an excellent value. Petrol fans will have to settle for the 67.3 mpg returned by the 1.33-liter unit. We don't recommend the 1.0-liter unit since it must be manhandled to perform at a decent level. It also tends to become thirstier when pushed hard.
Equipment
Every third-gen Toyota Yaris comes with electric front windows, seven airbags and a six-speaker audio system. You can only have the entry-level Yaris Active with the 1.0-liter petrol engine, but go one step up the trim scale and you unlock all the engine options, along with 15-inch alloy rims, the Touch2 infotainment system, a reverse camera, fog lamps, air conditioning and audio controls on the steering wheels.
In Sport guise, Toyota Yaris gains LED daytime running lights and taillights and DAB radio while Excel trim tops that with partial leather seating, 16-inch alloys, cruise control, climate control and automatic wipers.
Acquisition
There's a simple recipe here: just like its predecessors, the third-gen Toyota Yaris is a package that combines reliability, comfort and practicality, topped by low running costs. Although it lacks the driving feels offered by the Ford Fiesta or VW Polo, the Japanese supermini is a proper choice for city use. Since we're talking about an ongoing model, used variants might be a bit scarce, but this also means wear and tear are not present yet.