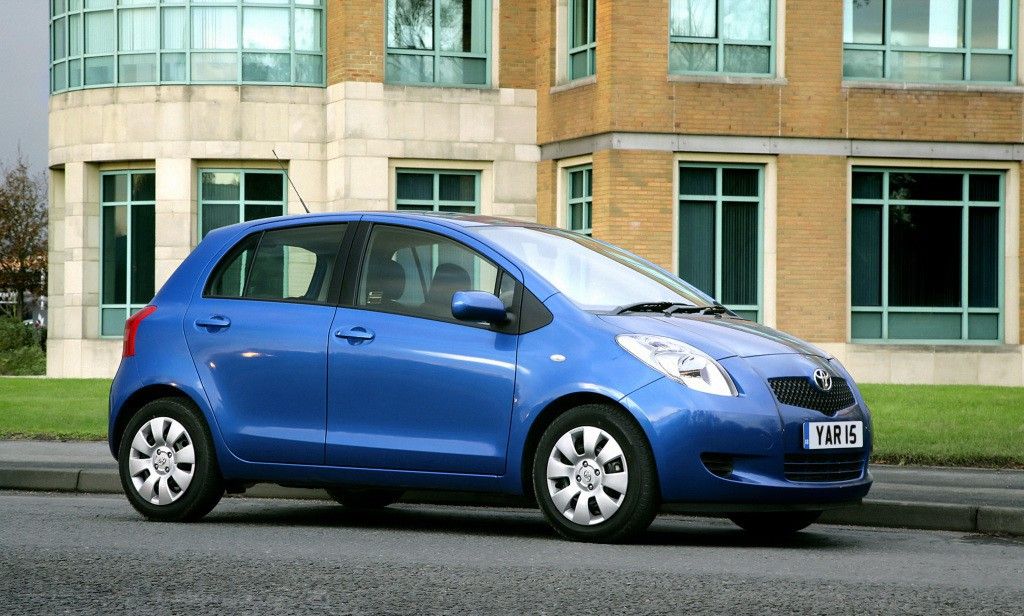 For the model's second generation (codenamed XP90), Toyota decided to market the hatchback worldwide using the Yaris name. The Japanese manufacturer hoped the new Yaris would enjoy the same success as the first generation, but the supermini didn't rise to the challenge. However, it offers a decent alternative to the Ford Fiesta along with low running costs and a well-designed interior in terms of practicality.
---
PROS & CONS
Pros
Strong Points
Economical
Spacious For Its Size
Practical
Affordable To Run
Recommended Versions
1.33-Liter Five-Door Variants
1.0-Liter Versions (If You Plan Using The Yaris Around The City)
1.0-Liter Versions (If You Plan Using The Yaris Around The City)
---
Cons
Weak Points
Uninspiring Interior
Problematic Auto Gearboxes
Dull To Drive
Bad Ride On Bumpy Roads
Stay Away From
1.8-Liter Sr Models
1.4-Liter Diesel Cars
---
Attention
Known Problems & Recalls
– Watch Out For Automatic Versions, As The Poor Transmission Engineering Generates Plenty Of Issues, Including Chaotic Gear Changes
– Some Recalls Affected The Second-Gen Toyota Yaris, Due To Headrests And Airbag Malfunctions As Well As Stalling Engines
– The Engine Warning Light Turns On For No Reason In The Diesel Model
– Some Isolated Cases Of The Air Conditioning System Failing Have Been Signaled
---
CAR DETAILS
Drive
Powertrain
Toyota played the variety card when engineers assigned the Yaris with engine options: no less than four engines were available for the second-gen Yaris hatchback. The entry-level mill was a 1.0-liter petrol engine delivering 68 HP, complemented by a 1.3-liter unit with 87 HP and a more potent 1.8-liter choice with 133 HP. Later on, the gasoline range received a new 1.33-liter engine (replacing the 1.3-liter one) coupled with a smooth six-speed manual gearbox.
The diesel lineup had only one representative, namely a 1.4-liter aggregate, but it didn't prove very popular due to its loudness and unrefined nature.
Handling
Despite not being the most fun to drive supermini out there, the second-gen Toyota Yaris hatchback does a good job on smooth asphalt and is easy to drive in crowded environments such as city streets, but will wobble on more pothole-affected, rugged surfaces.
The steering wheel only offers a modest amount of feel and body roll shows up quickly every time you switch to a more enthusiastic driving approach. Overall, this behavior puts the Yaris below rivals like the Ford Fiesta, Opel/Vauxhall Corsa, and VW Polo.
Safety
Euro NCAP awarded the second generation Toyota Yaris with five stars out of five (three stars for pedestrian protection) after the hatchback went through the mandatory crash tests. Such a favorable rating was also possible thanks to the vehicle's extensive safety features pack, including ABS, electronic brake distribution and emergency brake assist, coupled with a suite of dual front airbags, front side curtain airbags and a knee-protection bag for the driver.
---
Interior
Comfort
In spite of its reduced size, the Yaris offers an appropriate level of comfort, but there are some drawbacks here and there. For example, wind noise is an issue at speeds higher than 70 km/h (44 mph), but you get plenty of space inside, including headroom, shoulder room, and legroom. Due to the model's flat floor, two adults sitting in the backseat will enjoy a comfortable trip, but the choppy ride will put a dent in this whenever you hit a rough patch of road. At the same time, the high driving position guarantees optimum visibility all around the car.
Quality
If you can ignore the vast amount of plastics (most of them rugged) used in designing the interior, the Yaris offers a well-rounded package, with decent reliability and easy to run.
Practicality
Just like the model it replaces, the second-gen Toyota Yaris uses a centered instrument cluster – that's something you might want to consider – but the dials are visible and easy to read. The best thing about the Yaris is the rear seat arrangement: you can fold flat, split and slide the seats to increase cargo space. The boot offers 363 liters of space, but this capacity can be increased to 737 liters by adjusting the backseat as described above.
A generous boot opening and the absence of a loading lip make loading and unloading an easy task. Not many storage spaces inside, although the Yaris comes with a big storage compartment positioned above the glovebox as well as two cupholders.
Infotainment
Not much to talk about in this area, except for a CD stereo system, steering-wheel mounted audio control and a climate control unit offered by the top-of-the-range trim level, along with a satellite navigation function.
---
Budget
Efficiency
Those looking for frugality but with a strong focus on travelling solely around the city will be glad to know that the 1.0-liter petrol engine returns 52 mpg while the 1.3-liter will drink around 47 mpg. However, the most economical choice remains the 1.4-liter D-4D mill capable of returning anywhere between 63 and 69 mpg.
Equipment
The following trim levels were available for the second-gen Yaris: T2, T3, and T Spirit. Even in base-spec configuration, the supermini offers plenty of bang for the buck as far as equipment is concerned. For example, every Yaris comes with ABS, electronic brakeforce distribution and brake assist, adjustable steering wheel, power steering, electric windows up front, dual front airbags and a CD stereo system.
T3 takes things to a higher level with manual air con, front curtain airbags, front side airbags, leather trimming for the steering wheel and colored door handles and mirrors.
For those looking to benefit from features like climate control and alloy wheels, the T Spirit trim level will prove satisfying. It can also be further improved with the optional turn-by-turn sat nav system.
Acquisition
It's hard to find a bargain because the second-gen Yaris retains a high residual value, mostly because it displays almost flawless reliability and a relatively frugal engine line-up that generates low running costs. You'll also get an above-decent level of practicality and comfort for your money, but be advised that well-maintained cars will require an additional financial effort.