Carwow puts the latest crossovers to the test, but is there a winner?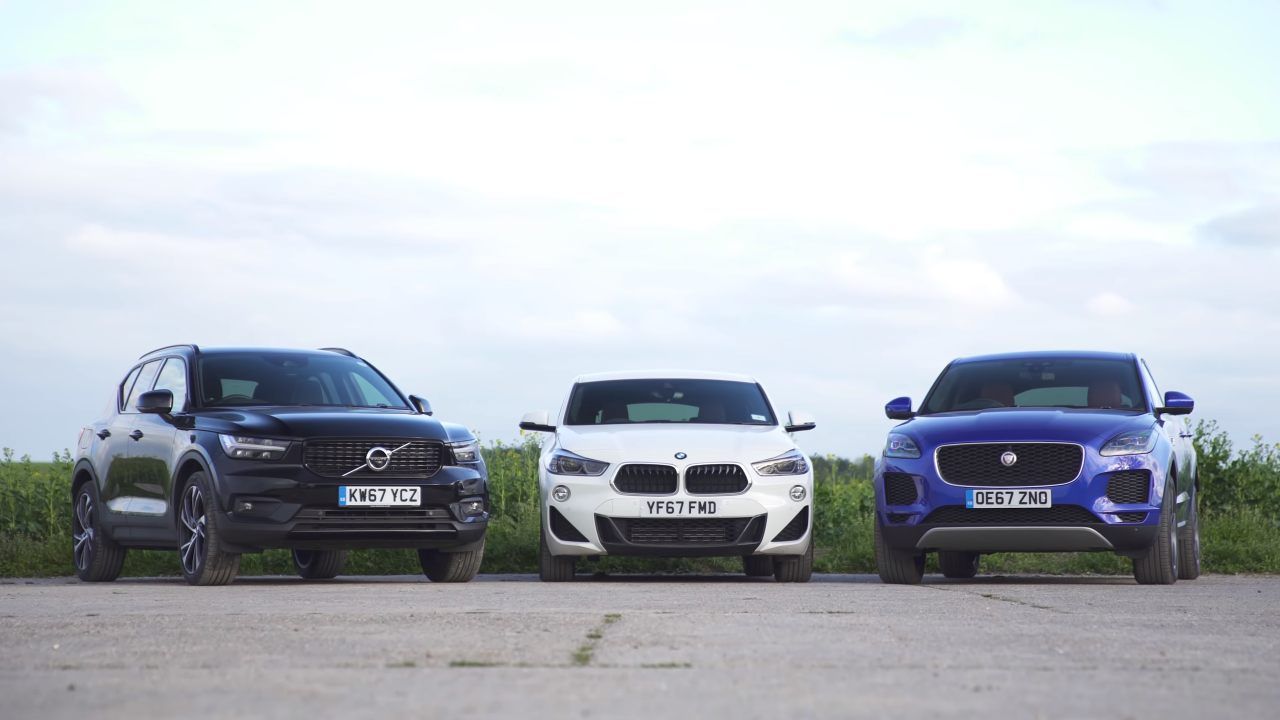 Are the latest and poshest crossovers from Volvo, BMW, and Jaguar good enough to make their own way in the busiest segment?
If you search for a small premium SUV that's utterly useless off-road but gives you the feeling of a bigger bang for the buck than a wagon or sedan, then you might want to try one of these, as Carwow did in their latest comparo.
The BMW X2 is a sporty crossover that ticks all the checkboxes if you want sportiness and attitude more than everything else. As we said in our review, it will sell like hot pancakes. The Volvo XC40 was really a surprise for us, and it's the more advanced regarding safety (yeah, Volvo), but that's not its main advantage, though. Finally, the Jaguar E-Pace tries to be the most elegant from the bunch but does it manages to rise up to expectations? Here's the comparative review, it's up to you to draw conclusions.
So, what would you choose?
READ MORE: What are the best SUVs and crossovers money can buy?