Meet the 10 Best Pocket-Sized Hot Hatches Money Can Buy
They're small yet so mean you can't resist them
Hot hatches come in many sizes nowadays. From pint-sized models like the Smart Brabus Fortwo to family-friendly cars like the VW Golf GTI, there's plenty of fish in the sea for adrenaline-seeking drivers.
Leaving aside the more crowded compact segment, we set out to find the ten best pocket-sized hot hatches currently on sale in Europe. We chose to focus on smaller models such as city cars and superminis because those are the closest to the philosophy of seminal hot hatches like the VW Golf GTI Mk1 and the Peugeot 205 GTi.
Why, you ask? Because they have a small footprint and low weight, they're relatively simple from a mechanical point of view, and are motivated by powerful engines. Fasten your seat belts because these pocket rockets offer a really quick ride.
10. Suzuki Swift Sport
The Suzuki Swift Sport is one of the few remaining hot hatches that haven't taken the turbocharging route. The second generation model is powered by a naturally-aspirated 1.6-liter four-cylinder engine that revs all the way up to 7,000 rpm and is mated to a precise six-speed manual transmission. With just 136 hp, it's not the fastest hot hatch on the market (0-100 km/h takes 8.7 seconds), but it's great to drive thanks to a curb weight of just 1,045 kg (2,304 lbs) and a sweet chassis.
9. Abarth 595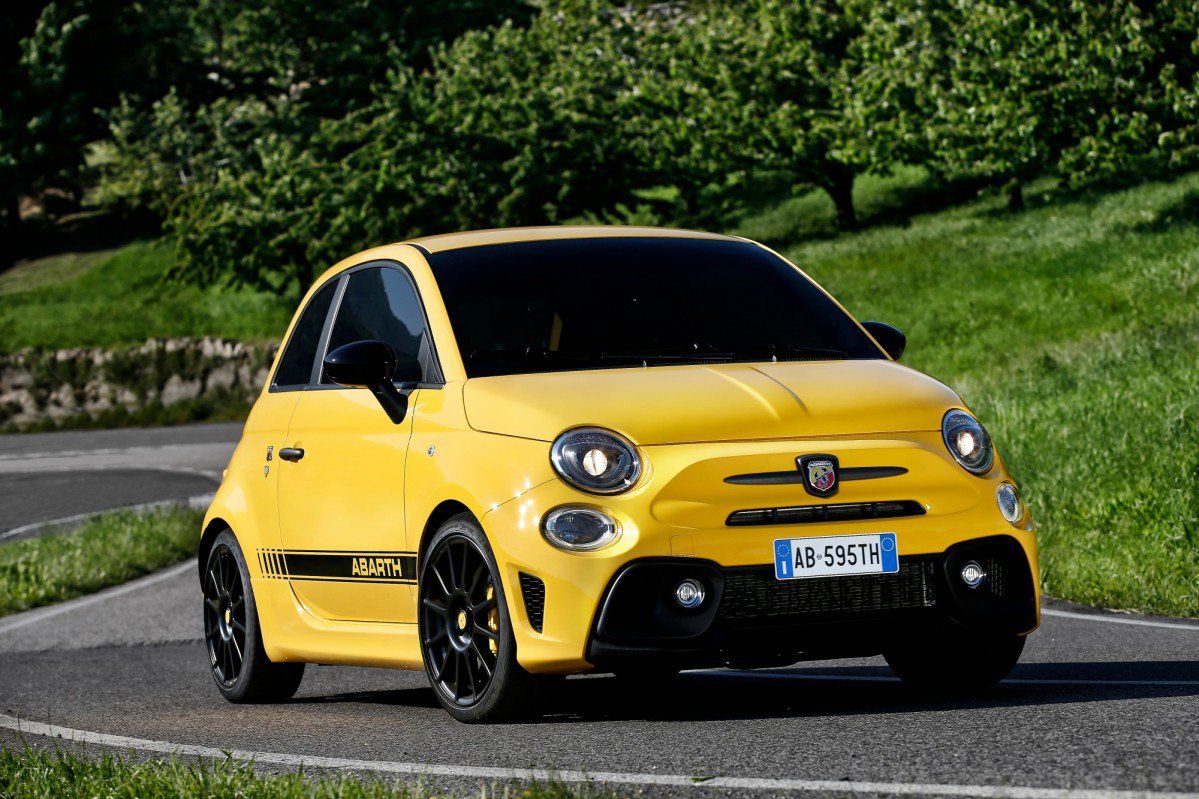 The Abarth-tuned version of the facelifted Fiat 500 is sharper than ever. The turbocharged 1.4-liter four-cylinder engine delivers 145 PS (143 hp) in standard configuration, but you can have it in 165 PS (163 hp) Turismo trim and 180 PS (177 hp) Competizione trim as well. The standard model is reasonably quick, covering the 0 to 100 km/h sprint in 7.8 seconds. While it's got bags of character, the Italian hot hatch feels dated compared to some rivals. Plus, its ride is still very firm and the driving position too tall.
8. Opel/Vauxhall ADAM S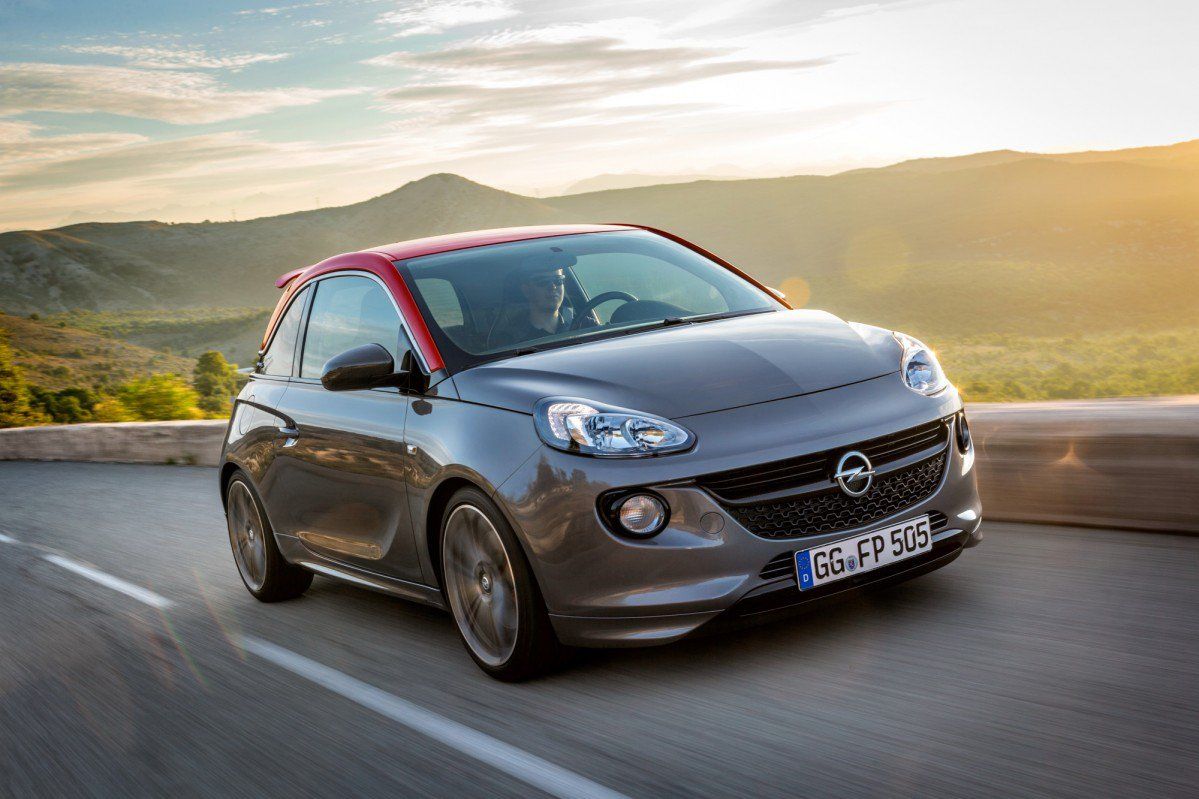 The smallest hot hatch in Opel's lineup is a pleasant surprise. While the standard model is decent to drive, the spiced-up version is a lot of fun for the person sitting behind the steering wheel. The 150 PS (148 hp) 1.4-liter turbo four-cylinder gasoline engine works perfectly with the six-speed manual that has close ratios. The 0 to 100 km/h sprint takes 8.5 seconds, but the Adam S feels quicker when you're driving it. The car is very agile and has loads of grip thanks to a tweaked chassis that offers a firm but bearable ride.
7. Volkswagen Polo GTI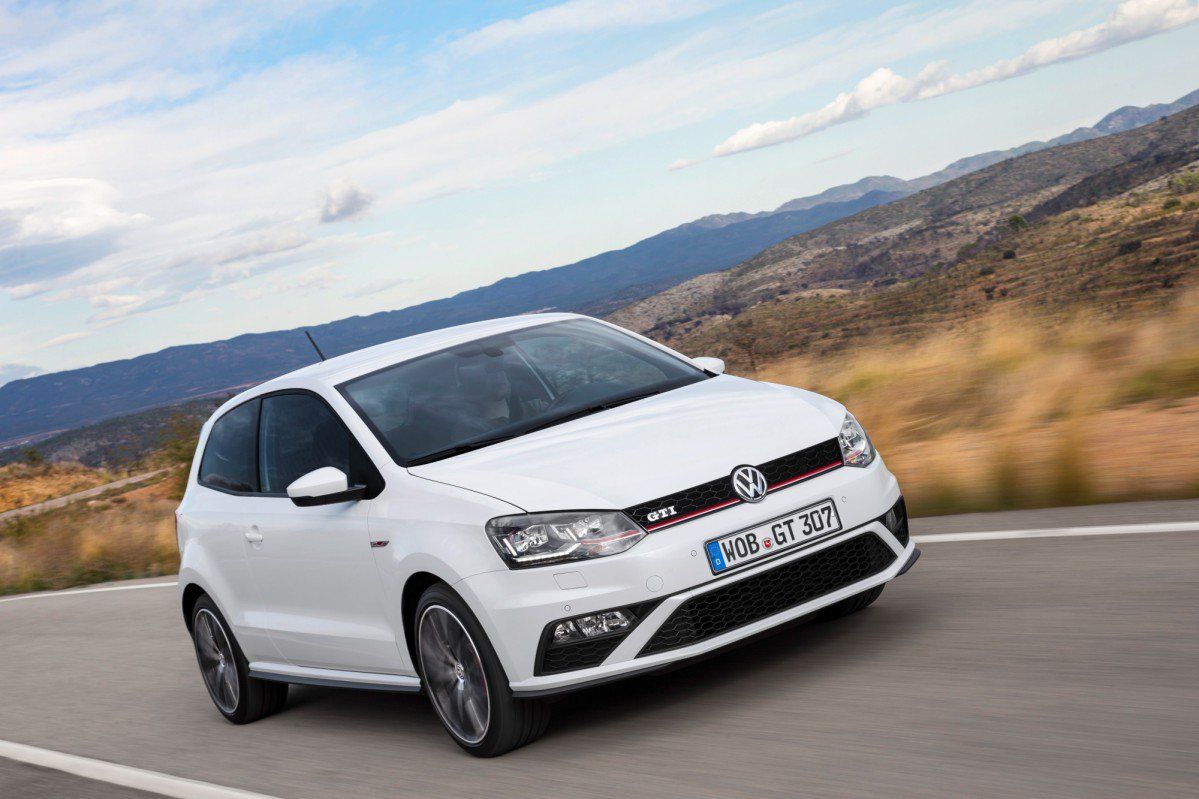 Like its bigger brother, the Golf GTI, the VW Polo GTI is a great all-rounder that puts emphasis on everyday usability rather than outright performance. Mind you, it's no slow car. It's powered by a 1.8-liter turbocharged four-cylinder gasoline engine that puts out 190 PS (187 hp), enough for a 0-100 km/h sprint of 6.7 seconds. Offered both with a six-speed manual or a seven-speed DSG and with either three or five doors, the Polo GTi is versatile, but not as fun to drive as the cars that rank above it.
6. Renault Clio RS 220 Trophy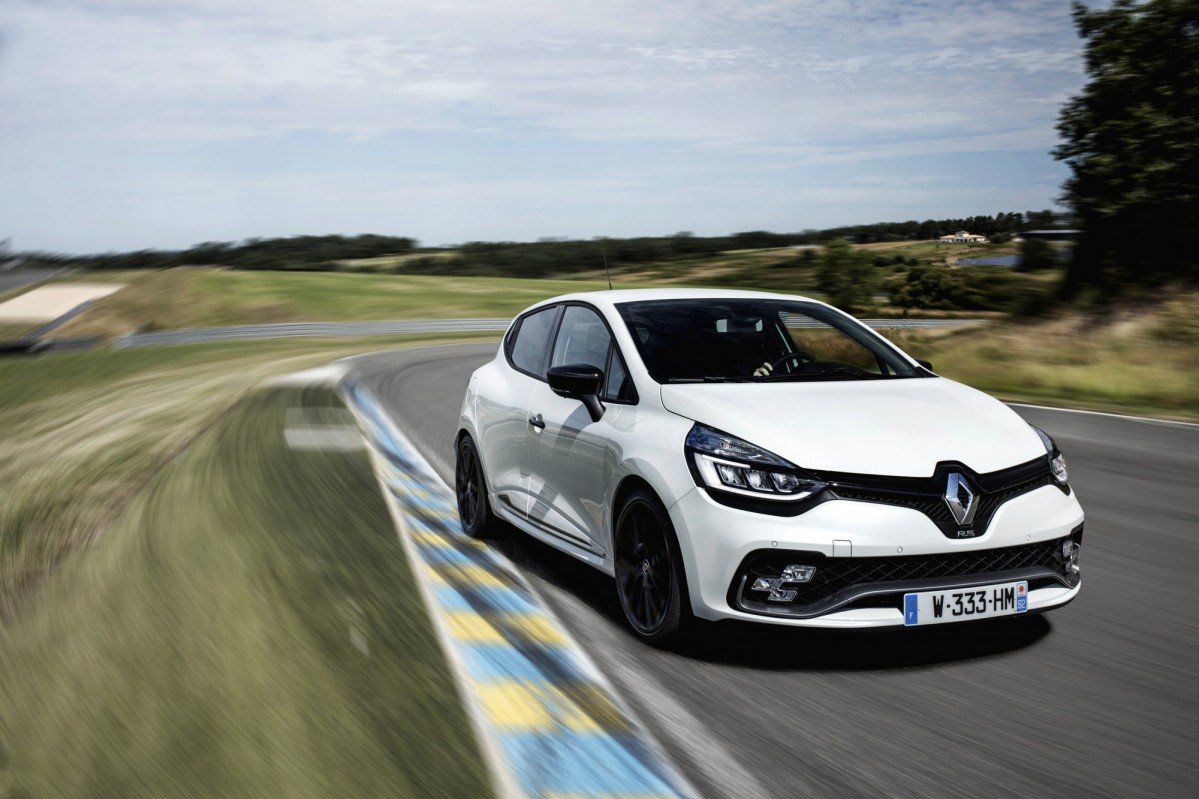 The regular Clio RS 200 has been quite a disappointment, which is why Renault tried to fix it by offering an improved version, the RS 220 Trophy. The turbocharged 1.6-liter four-cylinder now makes 220 PS (217 hp), but unfortunately the six-speed EDC transmission is still the only gearbox on offer. However, shift times have been shortened by 30 percent, contributing to a 0-100 km/h time of 6.6 seconds. The suspension is stiffer and the ride height is lower than on the standard Clio RS, making the Trophy great to drive on the limit but not suitable for daily driving.
5. Peugeot 208 GTi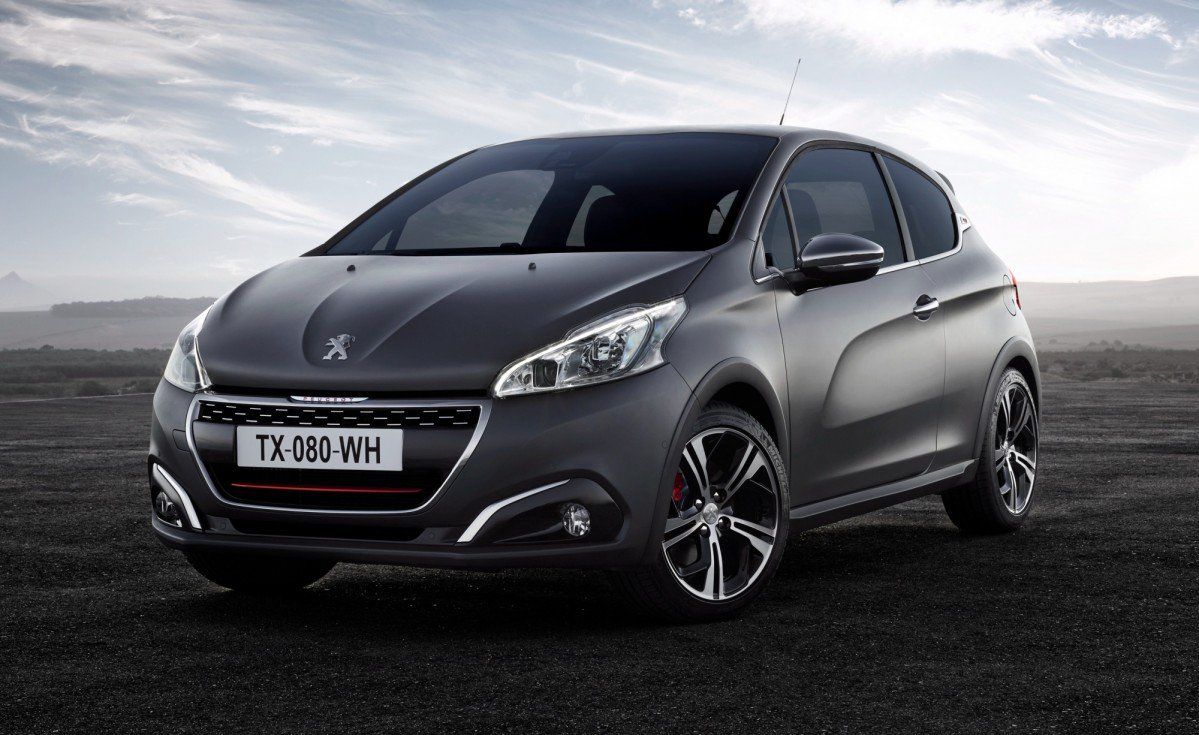 The 208 GTi marks Peugeot's return to hot hatch greatness: it's fast, it handles beautifully, and can be easily used as an everyday car. The 1.6-liter turbocharged four-cylinder gasoline engine delivers 208 PS (205 hp), with the power being sent to the front wheels exclusively via a six-speed manual. 0-100 km/h takes 6.5 seconds in a straight line, and when the road becomes twisty the sticky chassis tuned by Peugeot Sport ensures grip is always there. Too bad the vague steering doesn't live up to the rest of the package.
4. Opel/Vauxhall Corsa OPC/VXR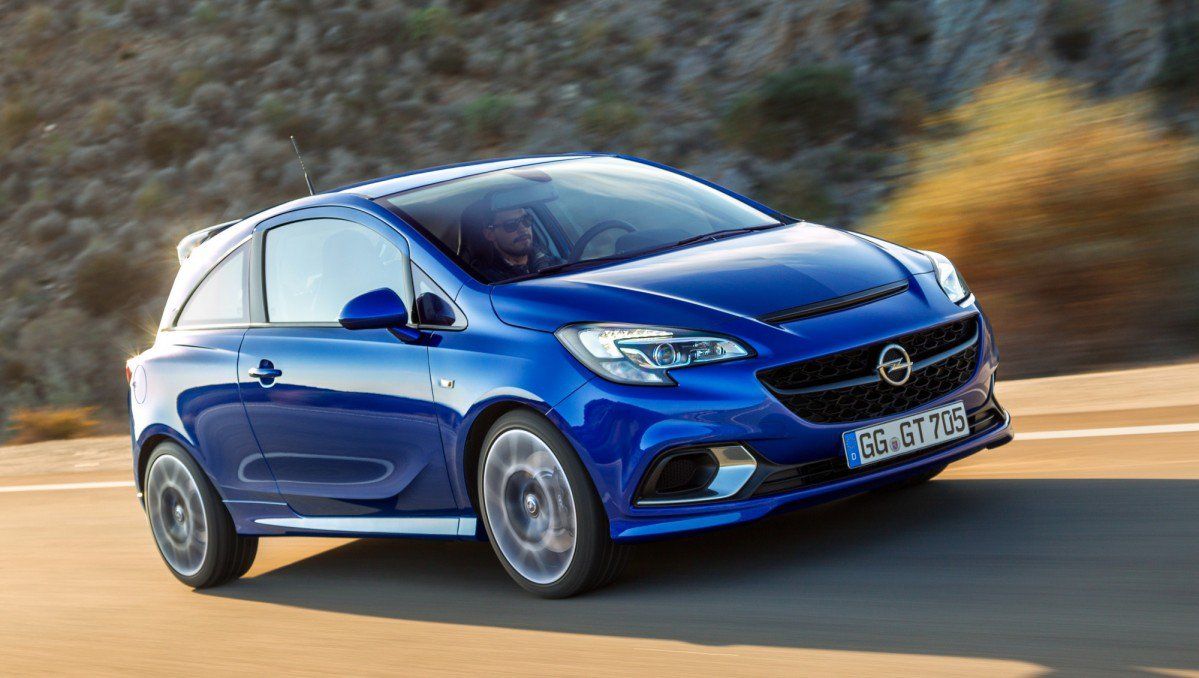 Opel took what was good on the previous-generation Corsa OPC and refined the formula until it came up with one of the finest small hot hatches money can buy. The updated 1.6-liter turbocharged four-cylinder now produces 205 PS (202 hp) and it's linked exclusively to a six-speed manual, resulting in a 0-100 km/h sprint of 6.5 seconds. The new Corsa OPC is more polished than before, but owners of the previous generation model may regret exactly those rough edges that have been tamed. The upside is that Opel's hot supermini now qualifies as a daily driver.
3. Audi S1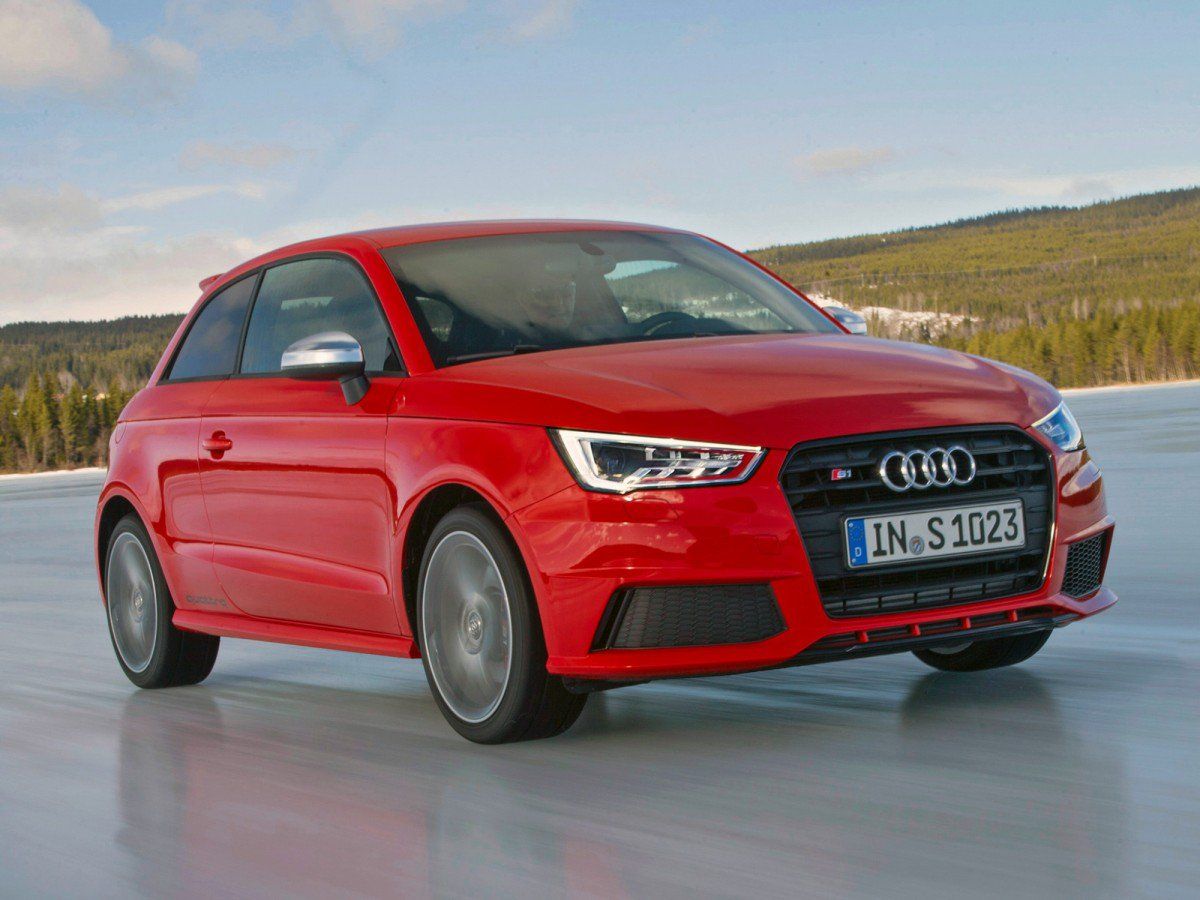 The only four-wheel drive hot hatch in the B-segment, the Audi S1 is a fantastic piece of kit (for those who can afford it). Its 2.0-liter turbocharged four-cylinder gasoline engine unleashes 231 PS (228 hp) via a six-speed manual for a 0 to 100 km/h sprint of just 5.8 seconds. While no featherweight, the S1 is blistering fast thanks to the Quattro AWD system. It feels less agile through corners than front-wheel drive rivals, though, and the steering doesn't offer enough feedback.
2. MINI Cooper S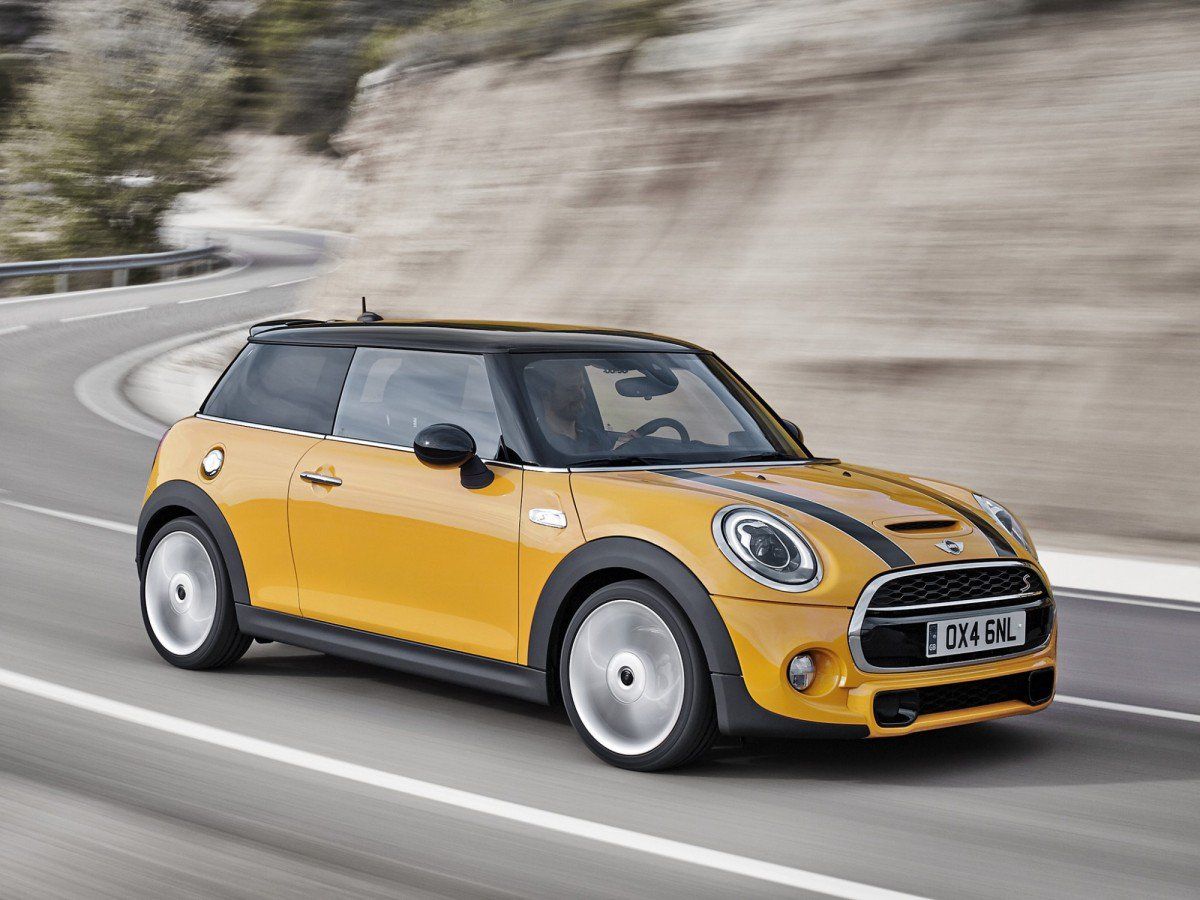 MINI has always taken pride in the fact that its core model offers go-kart handling and the latest-generation model makes no exception. Combine that with the iconic styling and the competent powertrain and you have a hugely desirable hot hatch. The torquey 2.0-liter turbo four delivers 192 PS (189 hp) to the front wheels via a sharp six-speed manual transmission for a 0 to 100 km/h time of 6.8 seconds. The latest Cooper S is more refined than before, but the ride remains too stiff for people whose daily commute doesn't include the Autobahn.
1. Ford Fiesta ST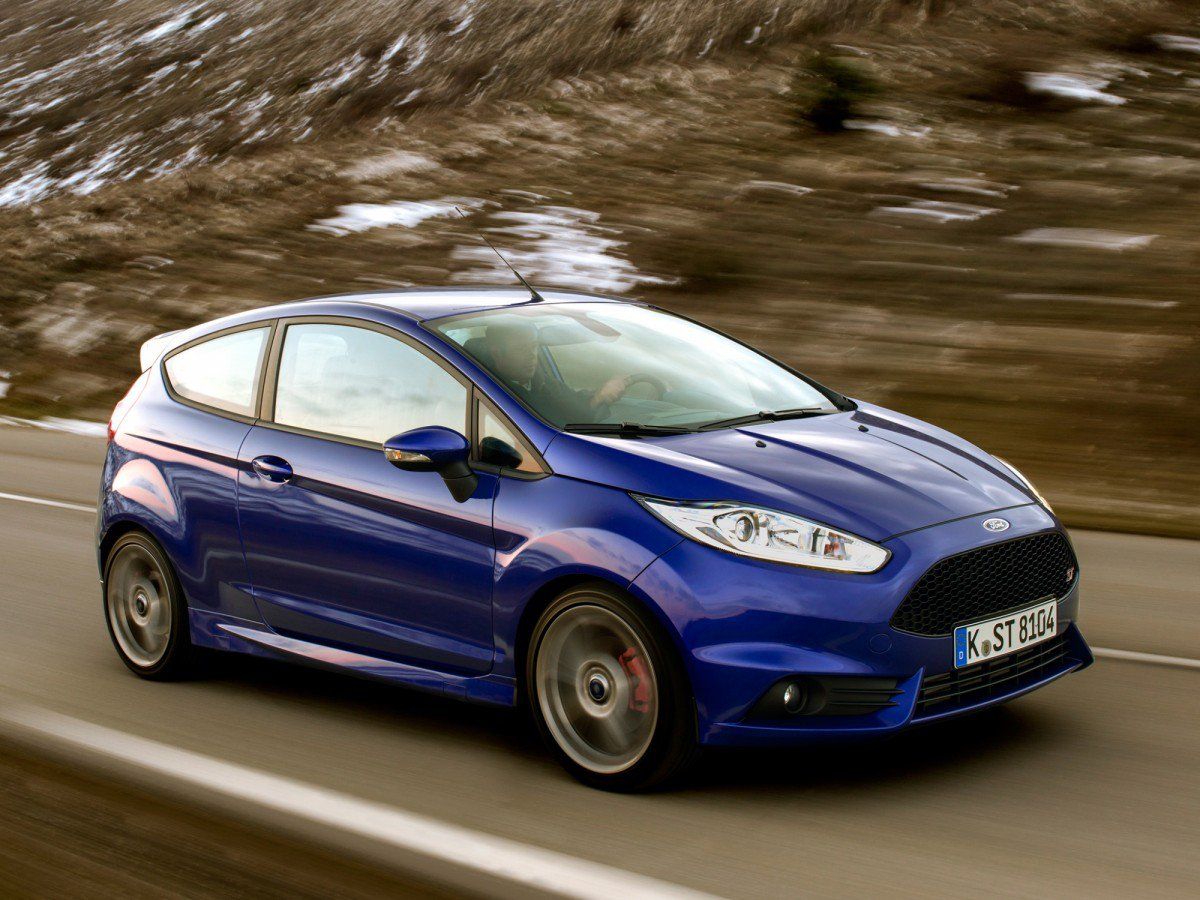 There can only be one king of pocket-sized hot hatches and that is undoubtedly the Ford Fiesta ST. This car features an immensely capable chassis married with a superb 1.6-liter EcoBoost turbo engine. With 180 PS (178 hp) sent to the front wheels through a six-speed manual gearbox, it needs 6.9 seconds to reach 100 km/h from a standstill. It's not the fastest in its segment, but the way it makes the driver feel qualifies it as the best. It's the sort of car that begs to be taken to the limit with each drive and that's what a hot hatch is all about.