Yup, it's that time of the year again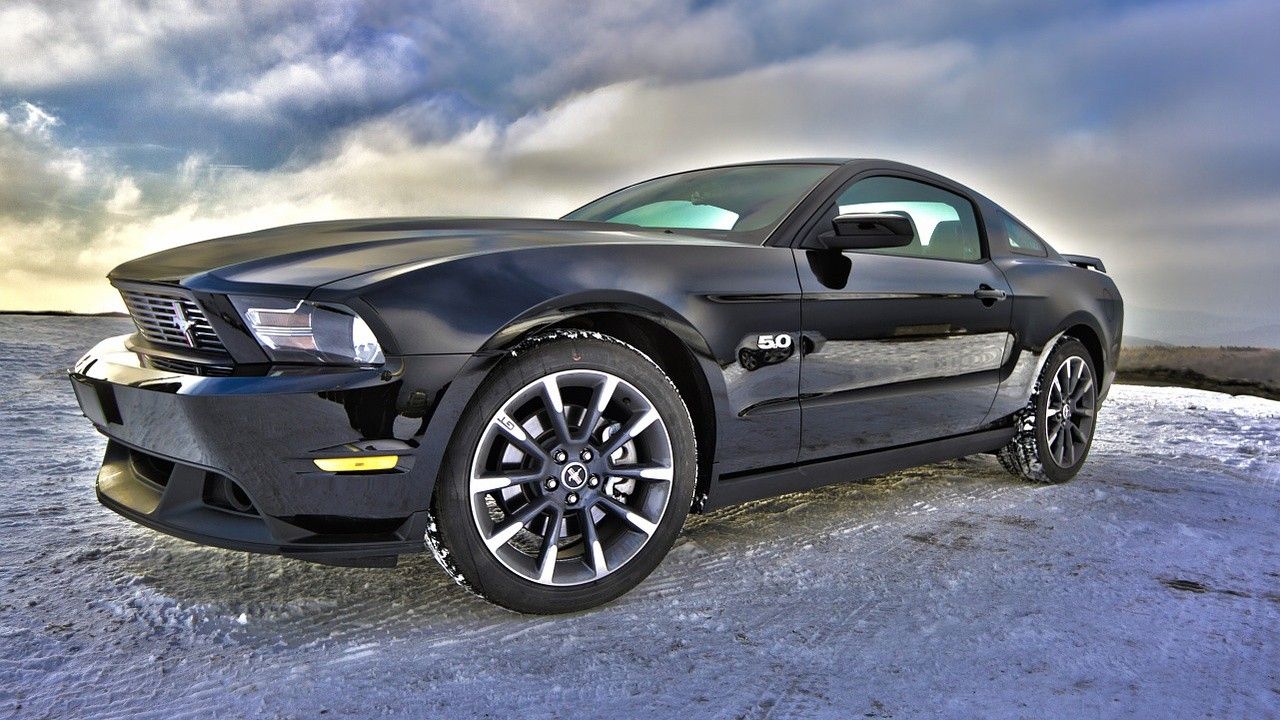 Here we are in front of a new cold season – aka winter – and besides warm clothes, drivers also have to get out and install winter tires on their cars.
If you haven't bought a set of winter tires yet and the decision-making process is giving you a hard time, fret not: we're here to help you get the best winter tires available on the market.
As usual, we've split the list into two categories: winter tires for passenger cars and winter tires for light trucks and SUVs. Moreover, next to each tire you'll see a bracket containing its price tag; keep in mind this varies according to tire size.
So, without further ado, here's what you should keep in your crosshairs in the weeks to come.
Passenger cars
1. Bridgestone Blizzak WS80 ($85.70-$206.85)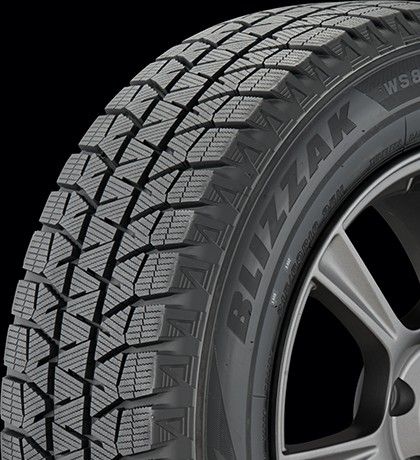 Featuring Bridgestone's adaptive NanoPro-Tech Multicell compound, the Blizzak WS80 tire tops the rankings with excellent credentials when it comes to comfort and performance in the wet and snow. It's also quite versatile as it can be fitted on compact cars but also on coupés, sedans, and minivans.
2. Michelin X-Ice Xi3 ($73.51-$234.15)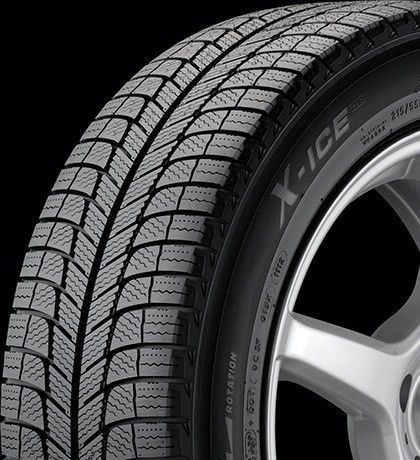 The runner-up of in this list was developed for coupés, sedans, family vans and even small crossovers. Michelin's X-Ice Xi3 tire features a tread rubber made of silica for firmness at high temperatures and flexibility when the mercury drops in thermometers.
It secures a well-earned second place thanks to excellent resistance to wear and good ratings for performance in the wet and snow. Comfort is also one of this tire's specialties.
3. Goodyear Ultra Grip Ice WRT ($86.85-$146.40)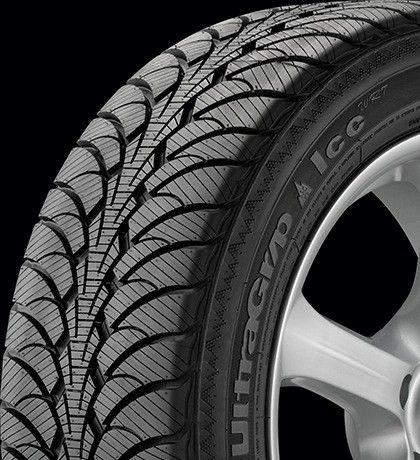 WRT comes from Winter Reactive Technology, and it consists of a particular compound molded into a directional tread design with sweeping grooves. This solution helps to channel away water and slush for better traction in the wet and cold. We recommend this tire if you're after outstanding performance on wet and snow-covered roads but also low tread wear.
4. Bridgestone Blizzak WS70 ($92.70)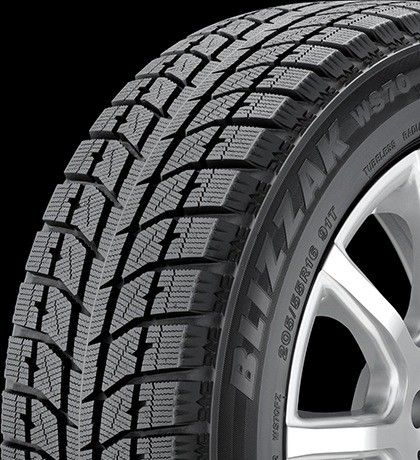 Just like the WS80 tire, Bridgestone's Blizzak WS70 is made out of the same NanoPro-Tech compound featuring what Bridgestone calls Tube Multicell. The Tube Multicell technology features thousands of microscopic tubes and cells which extract water and other materials found between the tire and asphalt patch. When watched through a microscope, the Tube Multicell tread looks like Swiss cheese.
Bridgestone Blizzak WS70 secures the number four spot thanks to excellent performance in the wet and snow, although it loses points in the tread wear department.
5. Bridgestone Blizzak WS60 ($87.50-$128.80)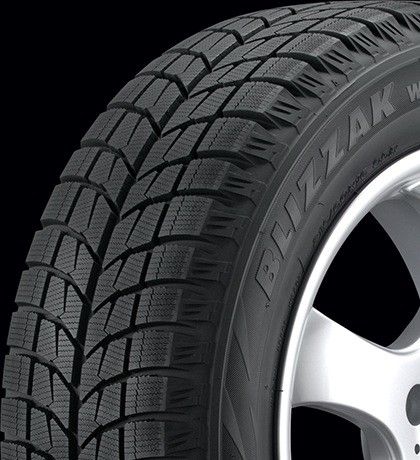 The same Tube Multicell technology made its way into the Bridgestone Blizzak WS60 tire, combined with 3D zigzagging tread blocks for more grip. There's no wonder that this tire performs outstandingly in the snow and very good in the wet, but just like its WS70 peer, it sacrifices resistance to wear and tear.
6. Yokohama iceGUARD iG52c ($61.38-$188.20)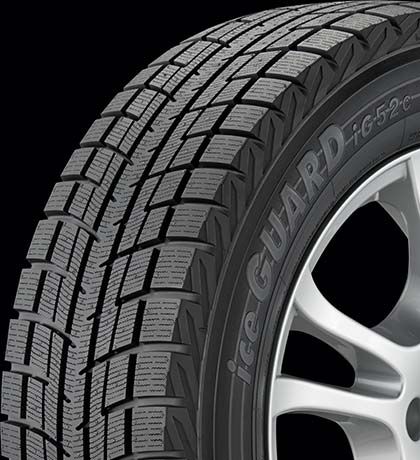 Yokohama claims the iceGUARD iG52c tire offers balanced performance in a variety of conditions – dry, wet, slush, snow and ice – wrapped up in an eco-friendly tread under the BluEarth badge. What's more, the high-density compound brings together absorptive silica, resin-coated shelled microbubbles and multi-layer carbon.
The result: an all-rounder that stands out when it comes to grip levels in the snow, although it's less impressive on dry asphalt.
7. Dunlop Winter Maxx WM01 ($66.50-$185.95)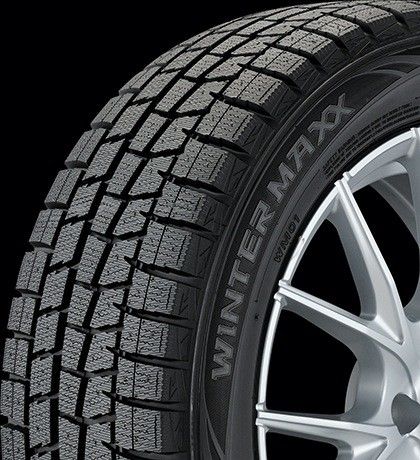 With Miura-Ori shaped sipes and an asymmetric block design, the Dunlop Winter Maxx WM01 promises non-compromised performance in all conditions. What's more, the True Circle profile technology helps redirect deflection forces along the tire's sidewall for increased control and better communication with the driver once the tire's limits are fiddled with.
Mind the performance on dry and wet asphalt; this too is an adequate all-rounder that leaves an excellent impression on snow-covered surfaces.
8. Dunlop Graspic DS-3 ($46.30)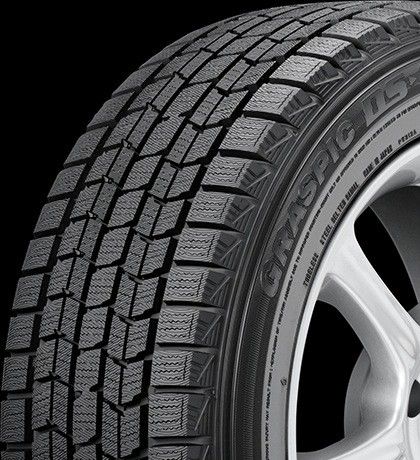 The second Dunlop tire popping up in the charts benefits from Digital Rolling Simulation II (aka computer-enhanced design), and a glass-fiber reinforced tread compound molded into a symmetric pattern. Again, we're dealing with a tire that's good at everything but up to a certain point. Performance in the dry could have been better, though.
9. Yokohama iceGUARD iG20 ($42.60-$177.90)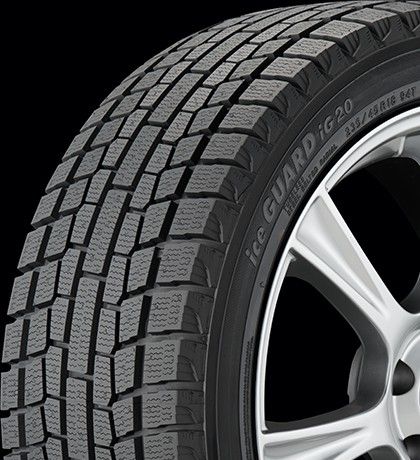 Rounding-up the passenger car winter tires ranking, the Yokohama iceGUARD iG20 tire uses the same shelled microbubble compound as its iG25c peer but combined with semi-rigid resin-coated voids scattered around the contact area for reduced slippage on low-grip surfaces. Its outstanding performance in the snow and wet recommends it for most drivers, although it's less proficient when it comes to performance in the dry, comfort and tread wear.
Light Trucks and SUVs
1. Bridgestone Blizzak DM-V2 ($119.65-$263.93)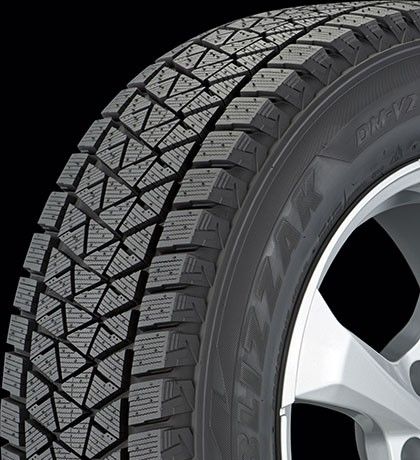 Bridgestone's Blizzak DM-V2 tire is suitable for pickups, crossovers, and SUVs. Bridgestone says the tire was developed with an emphasis on traction on ice, short braking distances and hydroplaning resistance.
Its Multicell compound stays flexible in below-freezing conditions while the microscopic bite particles provide the necessary grip on slippery asphalt. Rating-wise, the Blizzak DM-V2 offers top-notch performance on all surfaces plus high levels of comfort, while tread wear is only rated as good.
2. Bridgestone Blizzak DM-V1 ($166.93)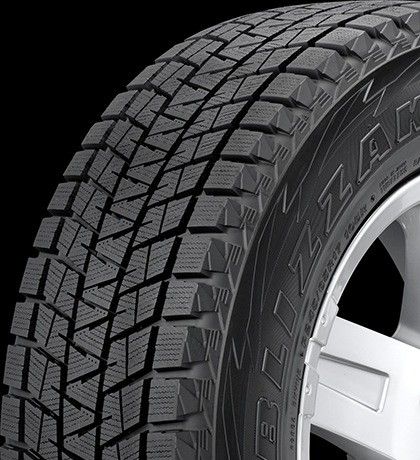 The DM-V2's predecessor is still one of the best SUV and pickup truck winter tires out there. It uses microscopic bubbles and tubes to disintegrate the water film that forms when the tire passes over snow and ice. Except for performance in the dry and a predisposition to tread wear, its ratings for comfort and grip in the wet and snow are more or less on par with those of its DM-V2 sibling.
3. Yokohama iceGUARD iG51v ($99.53-$177.57)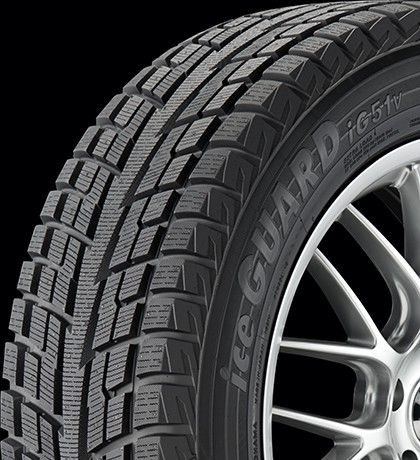 This tire's high-density reinforced tread compound couples with a variable-angle center rib that increases stability in low-grip situations. Ratings show the iceGUARD iG51v tire has excellent credentials in the wet and snow, but it's also one of the best-performing choices when it comes to tread wear resistance.
4. Michelin LTX Winter ($146.95-$233.13)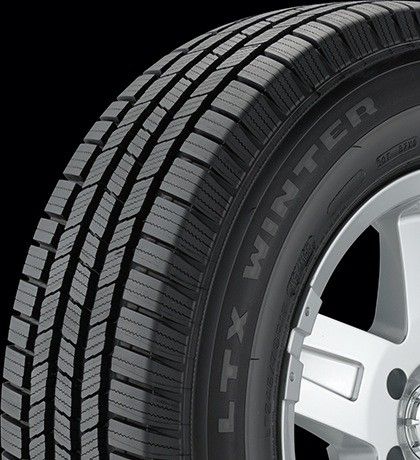 Michelin developed the LTX Winter tire with medium-duty, heavy-duty and commercial vans but also pickups and sport utility vehicles. In doing that, the French tiremaker made sure it meets the Green X standard for eco manufacturing and low rolling resistance.
Michelin LTX Winter impresses when it comes to comfort, tread wear resistance and performance in the dry, but loses points in the snow behavior section.
5. Michelin Latitude X-Ice Xi2 ($111.42-$264.65)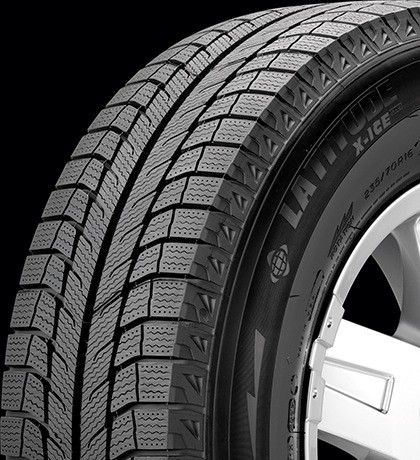 The second Michelin Latitude making the cut is the X-Ice Xi2. Although quite similar to the LTX Winter tire, it offers better ratings for performance in the wet, but it's less apt on dry asphalt. On the flip side, this is the tire you want if comfort and low wear and tear are on your priority list.
6. Yokohama Geolandar I/T G072 ($88-$164.44)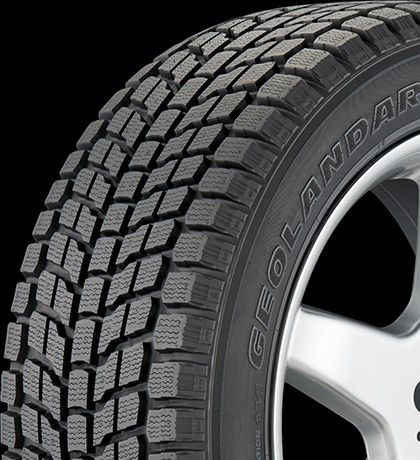 The second Yokohama tire to be included in this list features a highly-absorbent carbon compound that pulls out road moisture for better grip on ice, slush, and snow. The internal structure relies on twin steel belts for extra durability and comfort.
As far as ratings are concerned, the Yokohama Geolandar I/T G072 offers great grip in dry and snowy conditions, yet its resistance to tread wear doesn't reflect these attributes.
7. Bridgestone Blizzak W965 ($157.03-$195.13)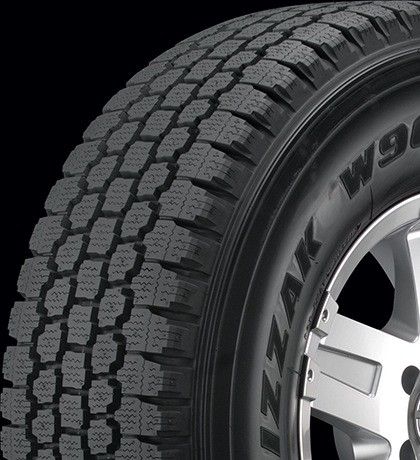 Closing the list is the Bridgestone Blizzak W965 winter tire featuring the Tube Multicell tread compound that disperses water through microscopic pores and circumferential microchannels, hence its excellence ability on wet and snow-covered asphalt. However, this tire's soft spot comes from its low resistance to tread wear, which dragged it down in the rankings.
Besides a proper set of tires, road safety during winter is also about the driving bit. Here's a list of 10 life-saving tips for driving in winter.
Data sourced from Tire Rack.