It will enter production in 2020 as the brand's flagship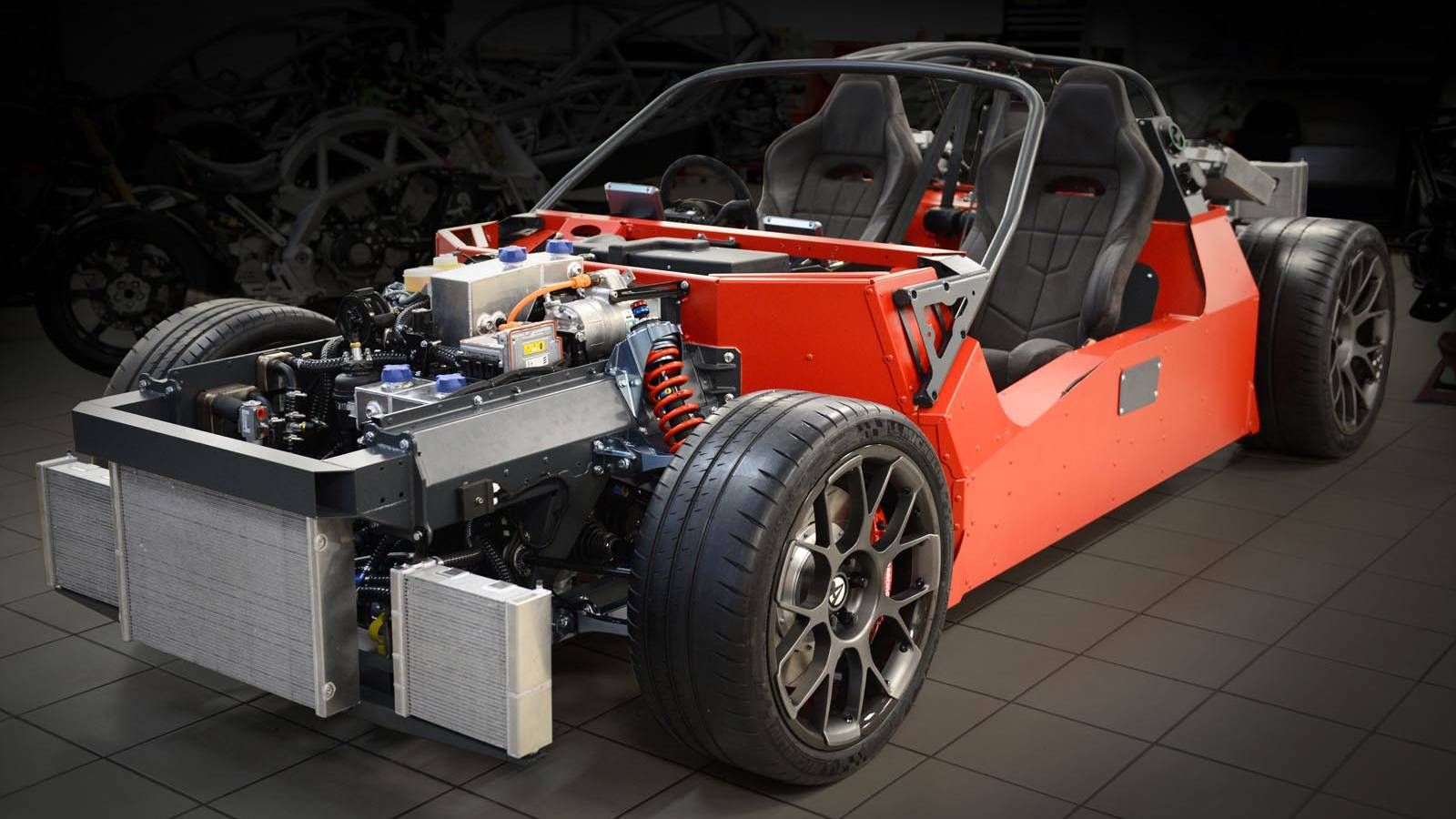 Ladies and gentlemen, brace yourselves for Ariel Motor's most powerful, technically-complex, and quickest car ever — the Hipercar.
Described as an "ultra-high performance, range extended, electric sports car project," the vehicle is provisionally called Hipercar, which stands for "High Performance Carbon Reduction."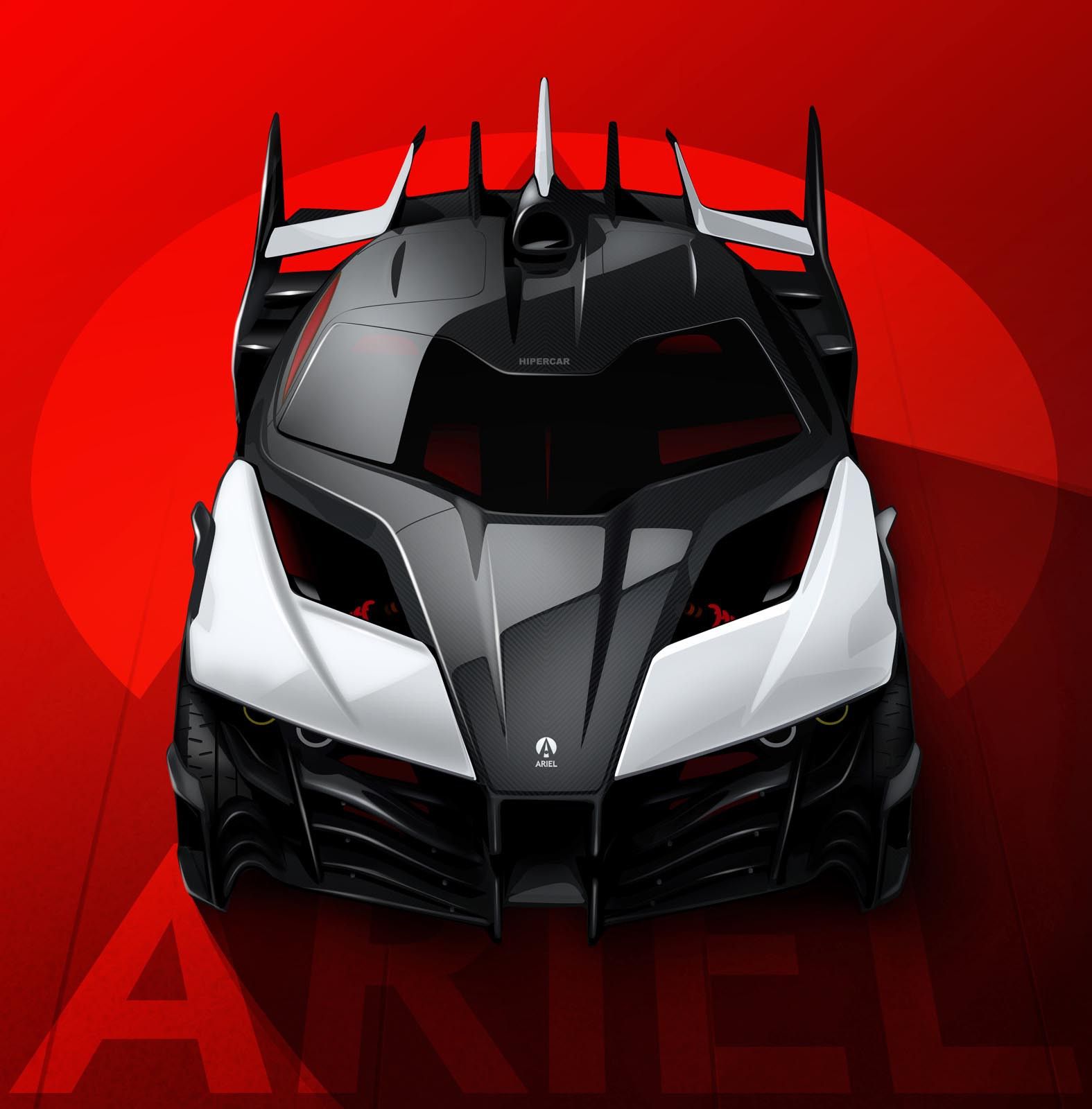 It's a Series Hybrid Electric Vehicle that features a 750-volt, 42-kWh or 56-kWh lithium-ion battery pack that gets charged by a 35 kW micro-turbine range extender. Ariel claims this solution eliminates range anxiety since the vehicle is "independent of any charging infrastructure."
The Hipercar will be available in two-wheel-drive and four-wheel-drive variants and will use an aluminum folded and bonded lightweight chassis with full rollover protection. The structure will feature aluminum front and rear subframes accommodating aluminum wishbones and an outboard adjustable suspension. It will ride on forged/carbon composite wheels sized 265/35/20 at the front and 325/30/21 at the rear.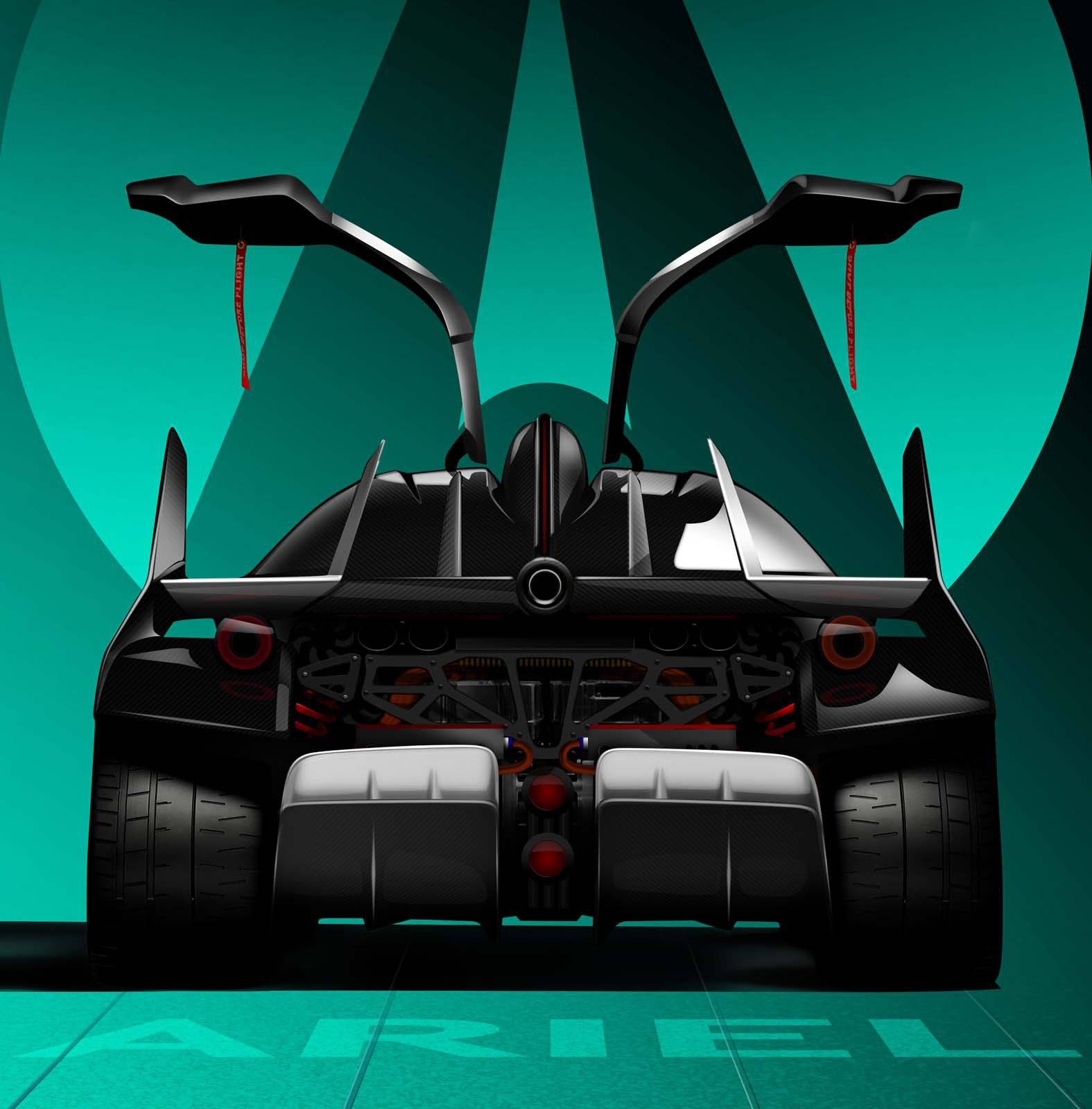 The powered wheels are driven by inboard motors complete with single speed step-down gearboxes. Each motor delivers 220 kW (295 hp) and 450 Nm (332 lb-ft) of torque. As a result, the Hipercar has a total power of 880 kW (1,180 hp) in AWD configuration and 440 kW (590 hp) in 2WD form, with system torque reaching a monumental 1,800 Nm (1,327 lb-ft), and 900 Nm (664 lb-ft), respectively.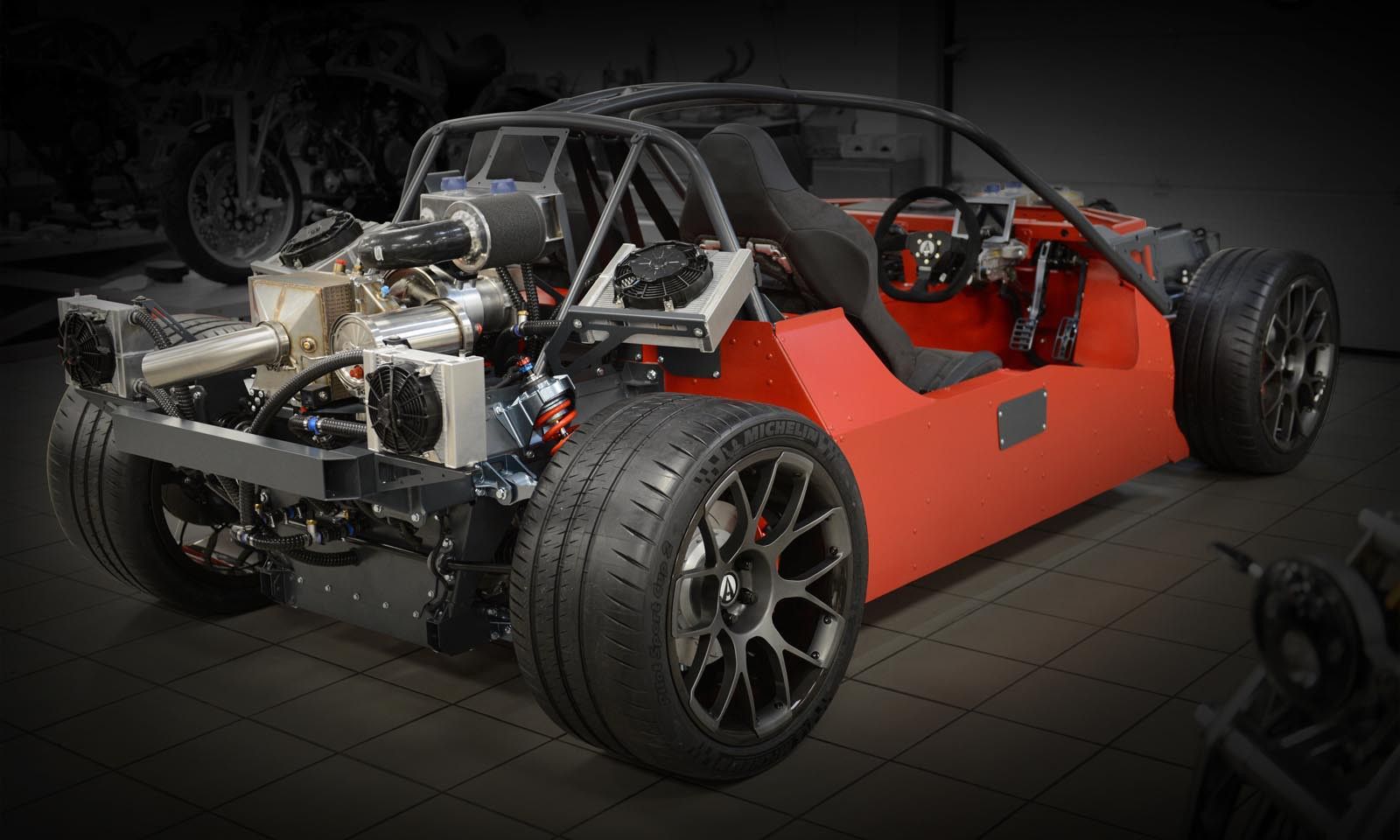 Backed by these impressive output and torque numbers, performance is projected to be mind blowing. Ariel claims the 0 to 60 mph (0-96 km/h) sprint will take 2.4 seconds for the AWD version, while 0-150 mph (0-241 km/h) will be covered in 7.8 seconds. Top speed will be 160 mph (257 km/h).
Unlike Ariel's current models, the Hipercar will be a full bodied car. However, the final exterior design will be released later. The project's full release is slated for 2019, with production scheduled to begin in 2020 in Somerset, UK, alongside the Atom, Nomad, and Ace.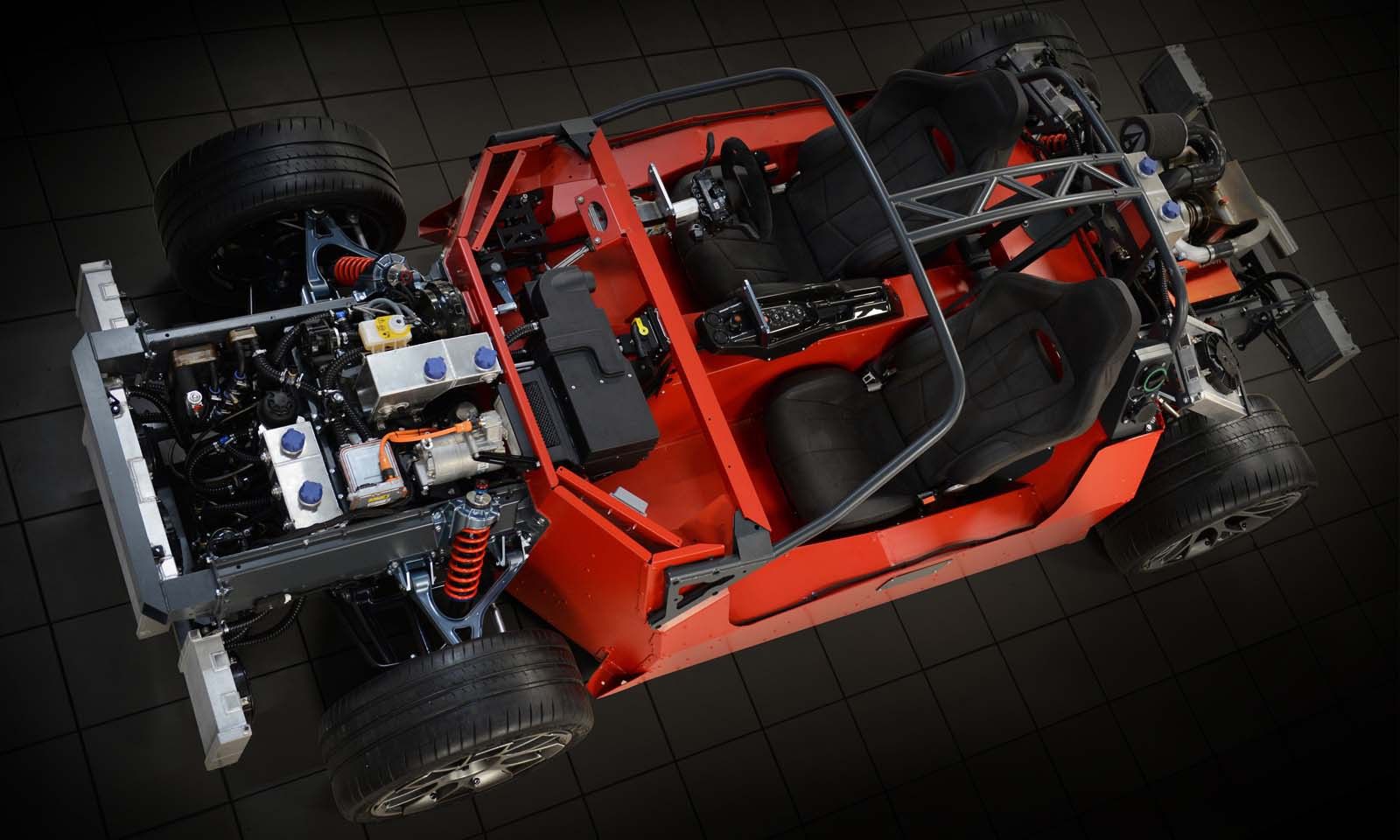 As for pricing, the Hipercar won't come cheap. However, "when compared to £1m+ supercars, which it will outperform, it's going to represent excellent value for money," says Ariel Motor founder Simon Saunders.
If you have a soft spot for all-electric hypercars, you should also take a look at the NIO EP9, the quickest EV around the Nürburgring Nordschleife.