Has four Formula E electric motors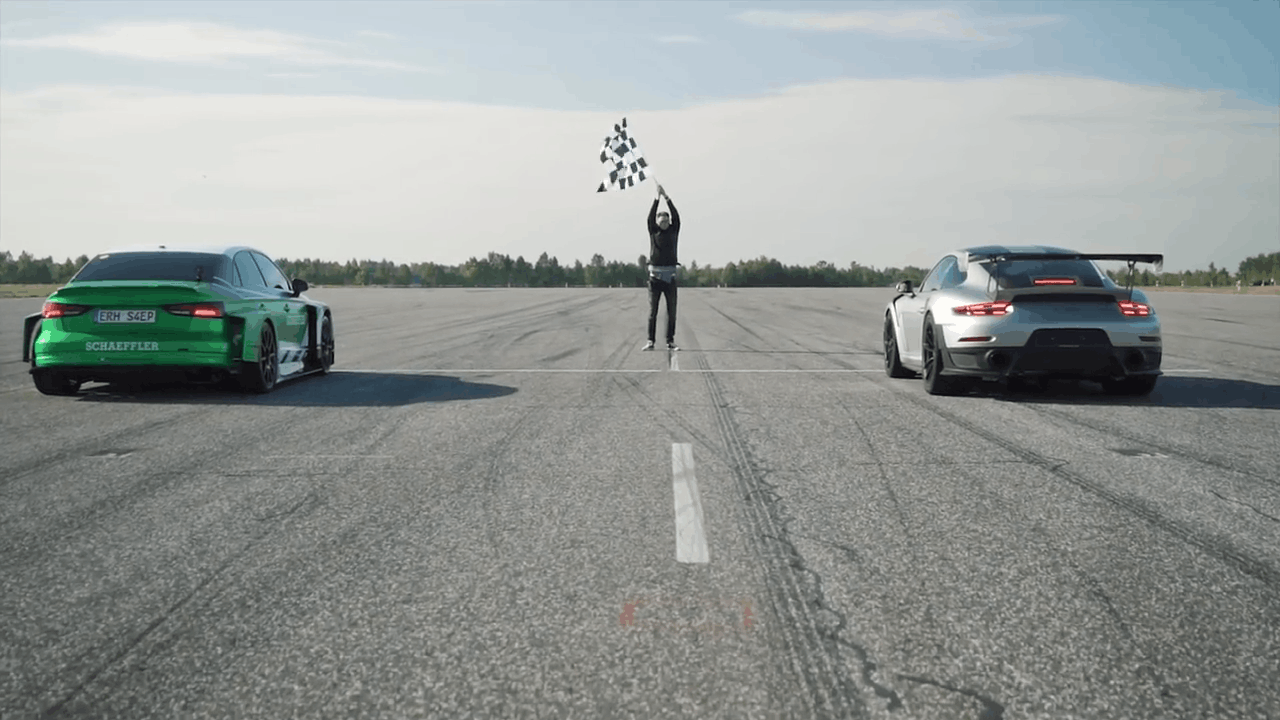 Remember Schaeffler's Audi RS3 Sedan? Sure you do. It's the one that lost its internal combustion engine in favor of Formula E tech. And now it is out for supercar blood on the drag strip.
In case your memory's still in playing tricks mode, the S4eP (that's what Schaeffler calls its prodigy) relies on four Formula E-sourced electric motors, each rated at 220 kW. So, all in all, the EV pushes out 1,180 hp.
As you'd expect, it is freakishly fast: the dispatch from 0 to 200 km/h (124 mph) takes place in under 7 seconds, so there's that.
The thing is, some of its ICE-powered counterparts are not willing to go down that easily, hence the drag racing bit.
And we're talking of names such as Porsche 911 GT2 RS, Audi R8 and Lamborghini Huracán Performante. Which is where the video below comes into play.
Through its duration, you'll see all the above-named contestants trying to get a piece of the S4eP, but instead, they leave drag strip rather humbled.
You can watch Daniel Abt's video below:
READ MORE: This 600+ HP Audi RS3 is a sub-10 quarter mile car