Straight from Turbo Inferno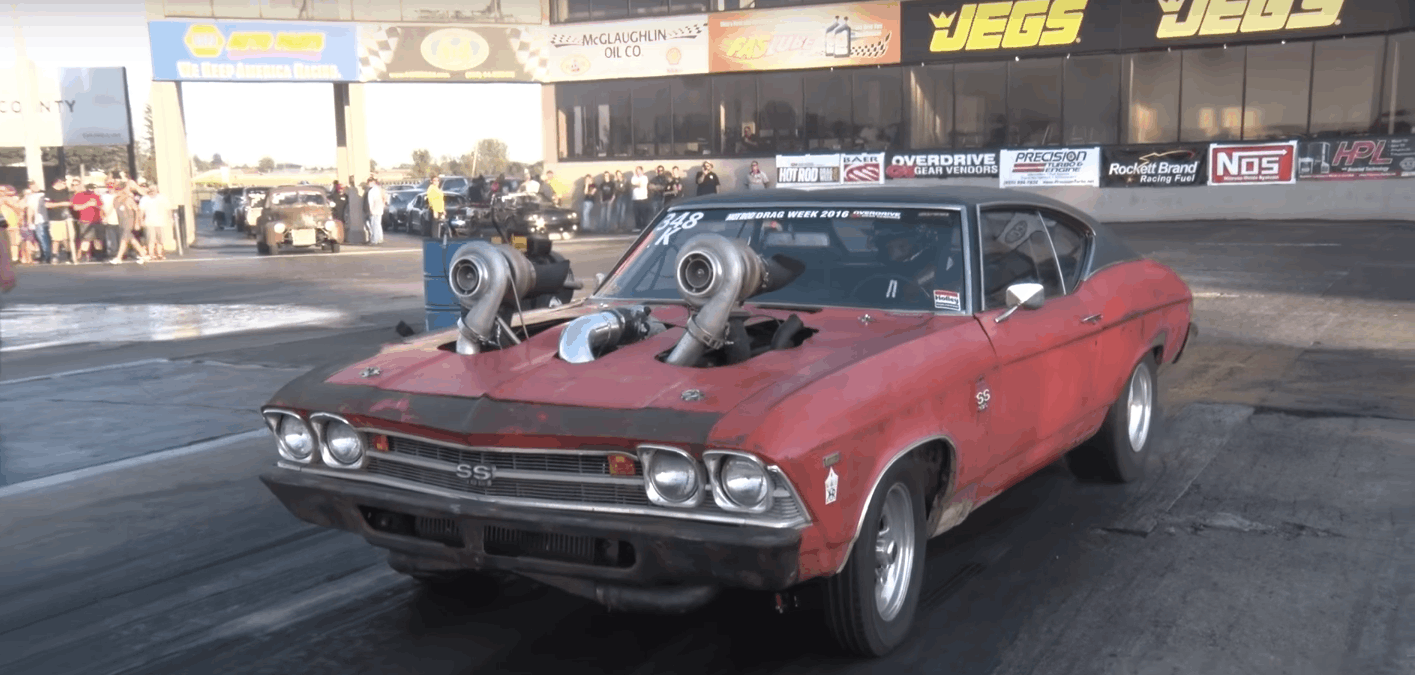 Drag Week in Hebron, Ohio is an entertaining place to be, gearhead or not. One reason for that is the appealing high-octane atmosphere enclosing the event coupled with the audacity of some of the showcased cars.
Yet it all faded away once a twin-turbo Chevrolet Chevelle made an appearance.
Don't get us wrong, there's nothing amiss with upgrading the hell out of Chevelle's power credentials for drag racing purposes, but things to take a diabolic turn when the two turbochargers are piercing the car's hood. Clearly, visibility is just an insignificant notion and therefore should be murdered.
So, an eye-catcher? More like soul-eater, if you ask us. This peculiar contraption comes from Australia, and during Day One, it blasted the quarter mile in 9.06 seconds before being clocked in at 153 mph (246.2 km/h).
But that wasn't enough, so Day Two saw this Diablo of automobiles devouring the quarter mile in 8.84 seconds at 156 mph (251 km/h). Then Day Four came, with 8.11 seconds at 159 mph (255.8 km/h), and the urgent need for a priest. Or twelve, just in case.