1966 Derelict Ford Bronco Roadster supports a noble cause
Another mouthwatering piece of work coming from Icon 4x4
Icon 4x4 teamed up with nature photographer Shane Russeck to raise awareness and money for the American Wild Horse Campaign. What they've accomplished involves a rad car and a stunningly unique picture. We'll address one at a time.
The car used for the project used to be a 1966 Ford Bronco Roadster, a model which, as some of you might know, falls in the rather rare category as it was only offered that year (without amenities such as heater, radio, top or even doors).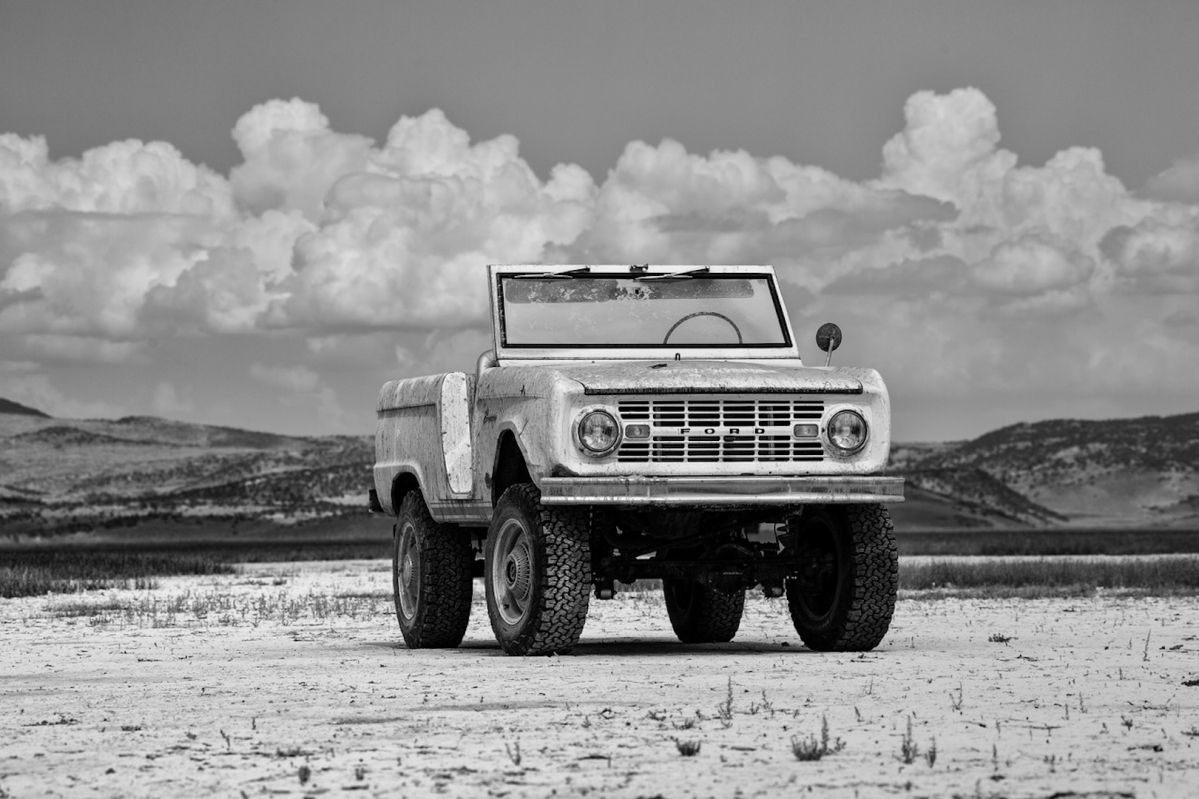 Icon 4x4 had to faux patina-paint some of the new components, including the center console and steering column. The bodywork was then covered by Ceramic Pro with a layer of ceramic coating.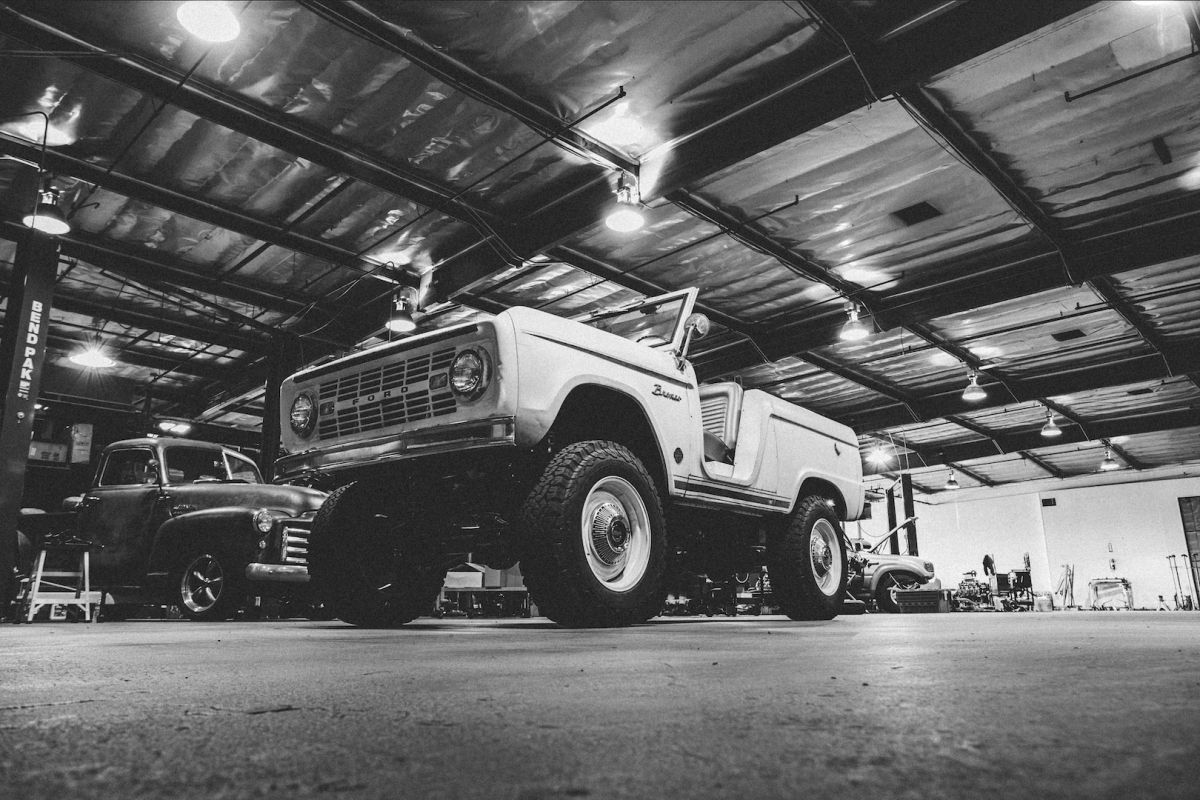 And while the Derelict Bronco might look old on the outside, it hides Eibach coil springs and Fox shocks, Dana 44 front axle and Dana 60 rear axle, Brembo brakes and sits on 33-inch BFGoodrich all-terrain tires wrapped around Icon custom 18-inch alloy wheels.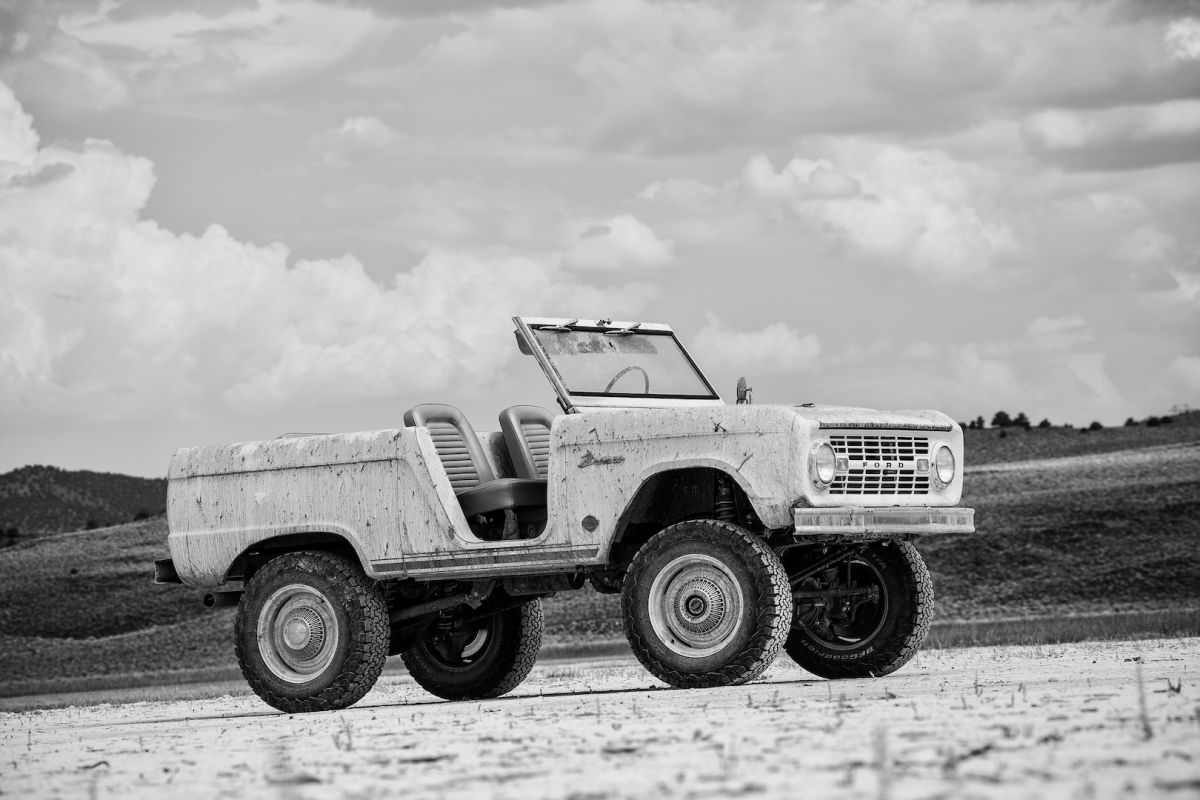 A Ford Mustang-sourced 5-liter Coyote V8 provides 426 hp sent through an Aisin five-speed manual gearbox and a twin-stick Advanced Adapters Atlas II transfer case.
"We bought the truck from its original owner. It was way to cool for our normal process and had to be a Derelict. Twenty minutes after posting a photo of it on Instagram, a guy reached out and said, 'I get it, I want it.' We found the right client for this project."
As for the picture we were telling you, it's somewhat inspired by Ford's ad campaign for the 1966 Bronco and yes, it involves shooting the Derelict Bronco next to a herd of wild Mustangs in Central California.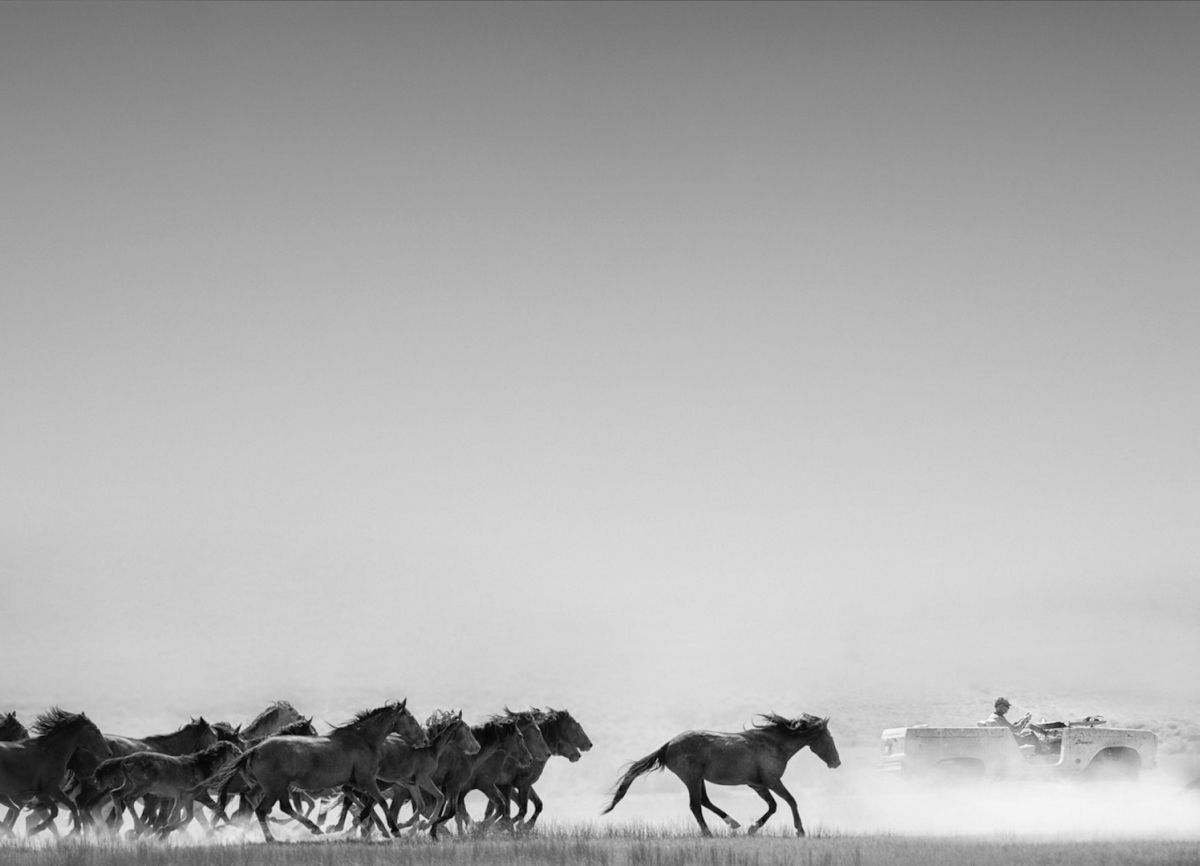 The final image, called American Horse Power, will be printed in 150 copies (24x36, $400 each). $100 from the sale of every photo will go to the American Wild Horse Campaign. You can order one here.
SEE MORE: Pristine 1977 Ford Bronco gets Jay Leno's approval