1968 Dodge Charger RT/R visits Jay Leno with Viper V10 under the hood
It might scream America, but this concoction comes from Sweden
The thing with SEMA is that with so many cars on display, the sweet ones usually surface some weeks later. Take this 760-hp supercharged Ford Bronco build, for example.
Luckily, Jay Leno's Garage has featured a fair share of ex-SEMA participants, each with its own uniqueness. Just like it's the case with Johan Eriksson's 1968 Dodge Charger RT/R.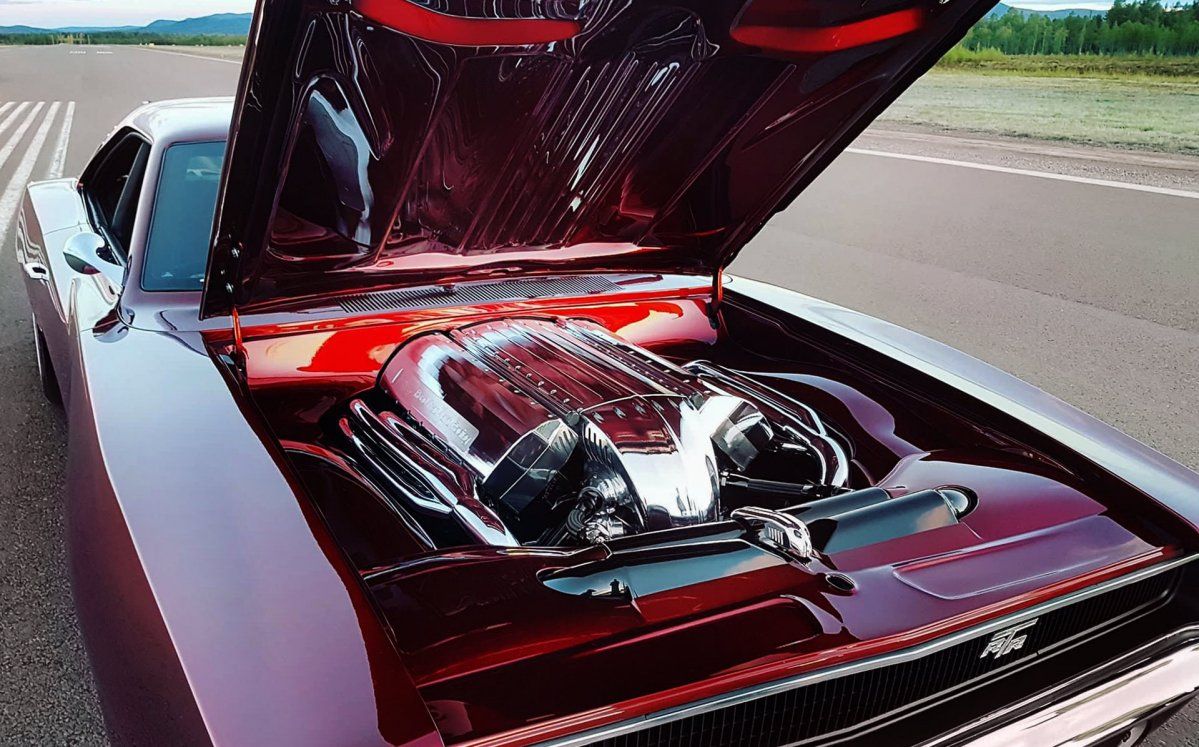 Now, we've mentioned Sweden because, believe it or not, that's where this muscle car – in its current form – was born. The idea behind it was rather simpler: a mix of Mopar flavor and Hot Wheels styling.
The result is pure eye candy: a low-slung, wide-bodied muscle car that's powered by a twin-turbocharged Viper V10 engine. If your next question mentions power output, then you should know the answer involves over 1,000 HP harnessed by a Tremec six-speed manual (!) gearbox.
Ground clearance can increase and decrease thanks to an AirRex air ride suspension while stopping power comes from 420mm carbon-ceramic discs with Bentley Continental GT eight-piston calipers up front and 318 mm carbon-ceramic Corvette ZR1 discs with six-piston calipers at the back.
And while the enormous rims don't need any introduction you should know that each body panel has been in some way altered, sectioned or cropped. Hot Wheels style, of course.