1983 Steinwinter Supercargo 2040 Cab is probably the strangest truck ever made
Just what were they thinking?
Trying to revolutionize an industry is never easy, especially one that's as complex and far-reaching as the transport of goods on roads. But one man called Manfred Steinwinter tried to do just that not too long ago.
For as long as people have hauled goods on roads, trucks have largely had the same shape — with the improvements brought by each generation change, obviously. But what Mr. Steinwinter proposed in 1983 was a radical modification of a semi truck's tractor.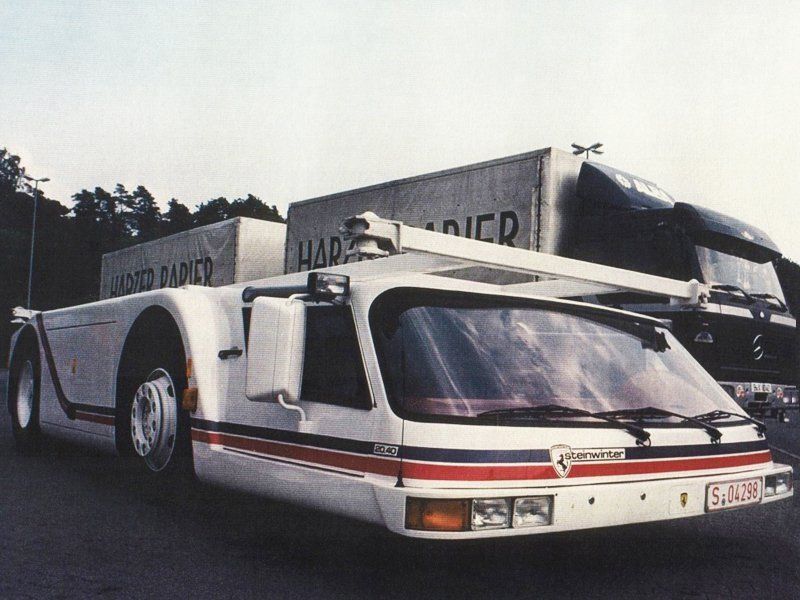 He believed that reducing the tractor's height would lead to significant fuel savings as well as an increase in the volume of transported freight. And that's how the shocking Steinwinter Supercargo 20.40 Cab concept came to life.
Unveiled at the 1983 Frankfurt Motor Show, the truck study featured a tractor unit that measured just 1,170 mm in height, covered completely by the trailer. The unusual design allowed for an 18-meter-long loading area and a total cargo volume of 150 cubic meters.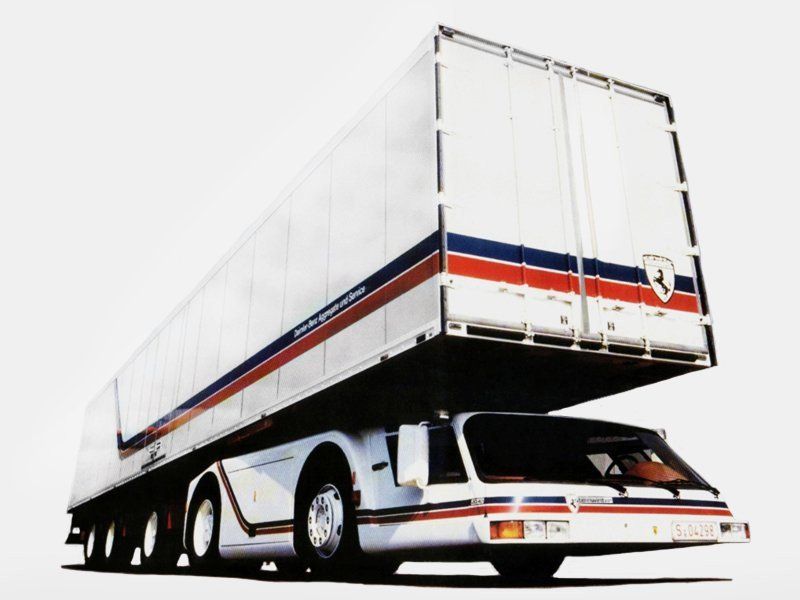 Steinwinter's aim was to build a tractor that would help decrease the size and aerodynamic drag of a typical articulated truck. That would result in better fuel efficiency and increased cargo capacity — it's a wonder why the world's highways aren't filled with similar trucks.
So what don't we see them everywhere? Well, there were some flaws in Steinwinter's design. First of all, the driving position: would you feel comfortable driving a 40-tonne truck sitting as close to the asphalt as in a Mazda MX-5?
Needless to say, visibility was very poor, something drivers also hated. Still, the truck was very modern for the 1980s, featuring independent air suspension, ABS, limited slip differential, and climate control. It was based on a Mercedes-Benz chassis and was powered by the same brand's OM442 400-hp engine. Speaking of the powertrain, because there was no space for large cooling air inlets at the front, the truck suffered from overheating issues as well.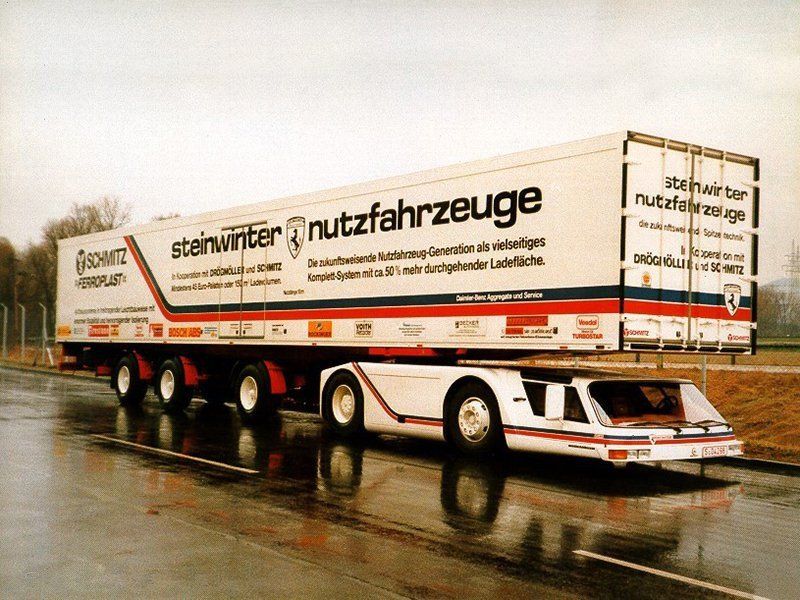 Interestingly, Steinwinter envisioned his concept as a modular one, as the tractor could accommodate different engines and pull various trailer units. That would allow for a variety of uses, from the transportation of containers to use as a coach or bus. And, between jobs, it could navigate through traffic with ease as it wasn't larger than a standard passenger car.
While Mercedes didn't show interest in getting further involved in the project, DAF and Isuzu initially did but failed to take it any further. That may have been because the tractor didn't prove to be much more economical than a conventional truck when pulling a trailer. Also, handling problems were reported, particularly pronounced understeer.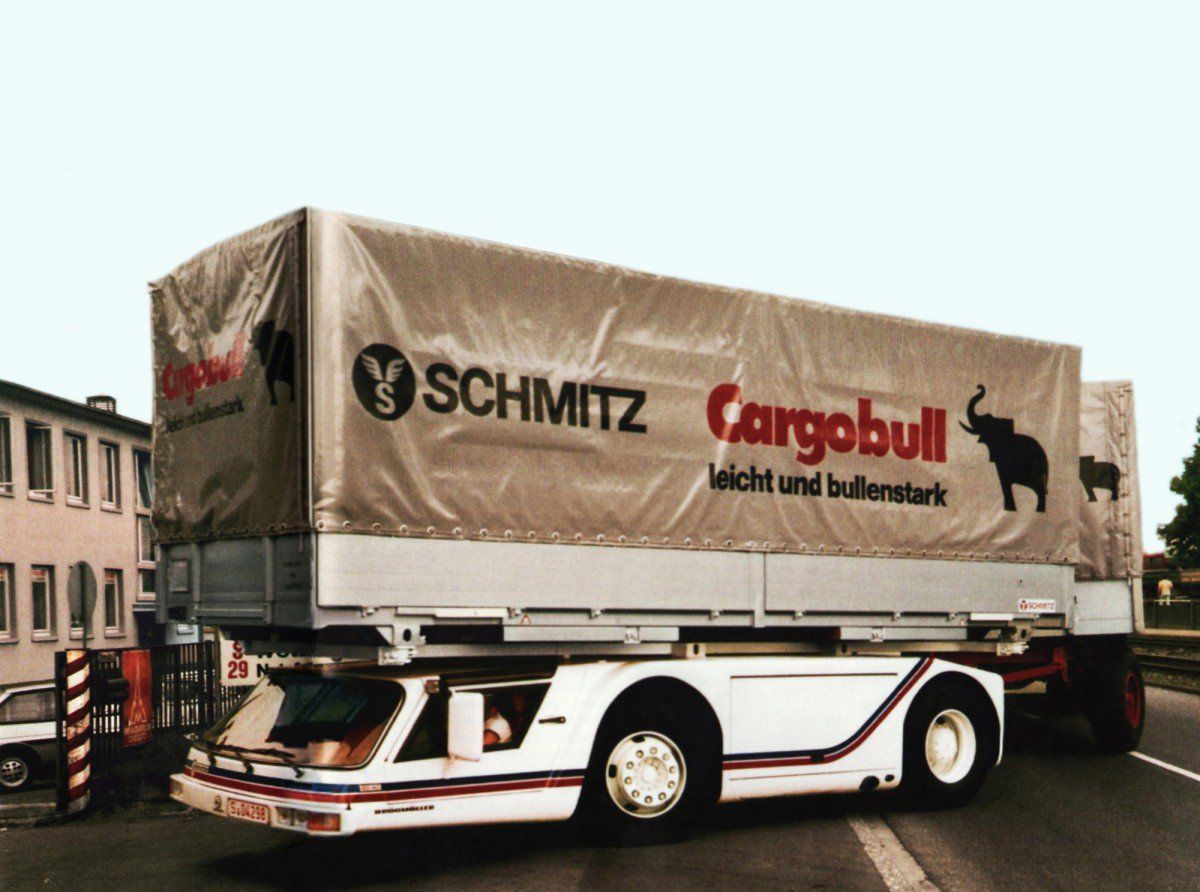 But what put the final nail in the coffin for the Supercargo 20.40 Cab concept was European legislation. Not long after the concept was unveiled, it was announced that from 1990 onwards, the total length of a truck would have to be limited to 18.75 meters, of which the usable loading area couldn't be longer than 15.65 meters. That canceled the last advantage the flat truck concept had over conventional rigs.
As a result of all these setbacks, Steinwinter stopped testing the Supercargo 20.40 Cab concept after just 3,000 kilometers (1,864 miles). Well, at least it served as direct inspiration for one of the trucks featured in the 1980s TV series "The Highwayman," if that's any consolation.
Story references: AutoZeitung, The Petrol Stop
Image credits: Steinwinter via WheelsAge