It isn't a fair fight, that's all we can say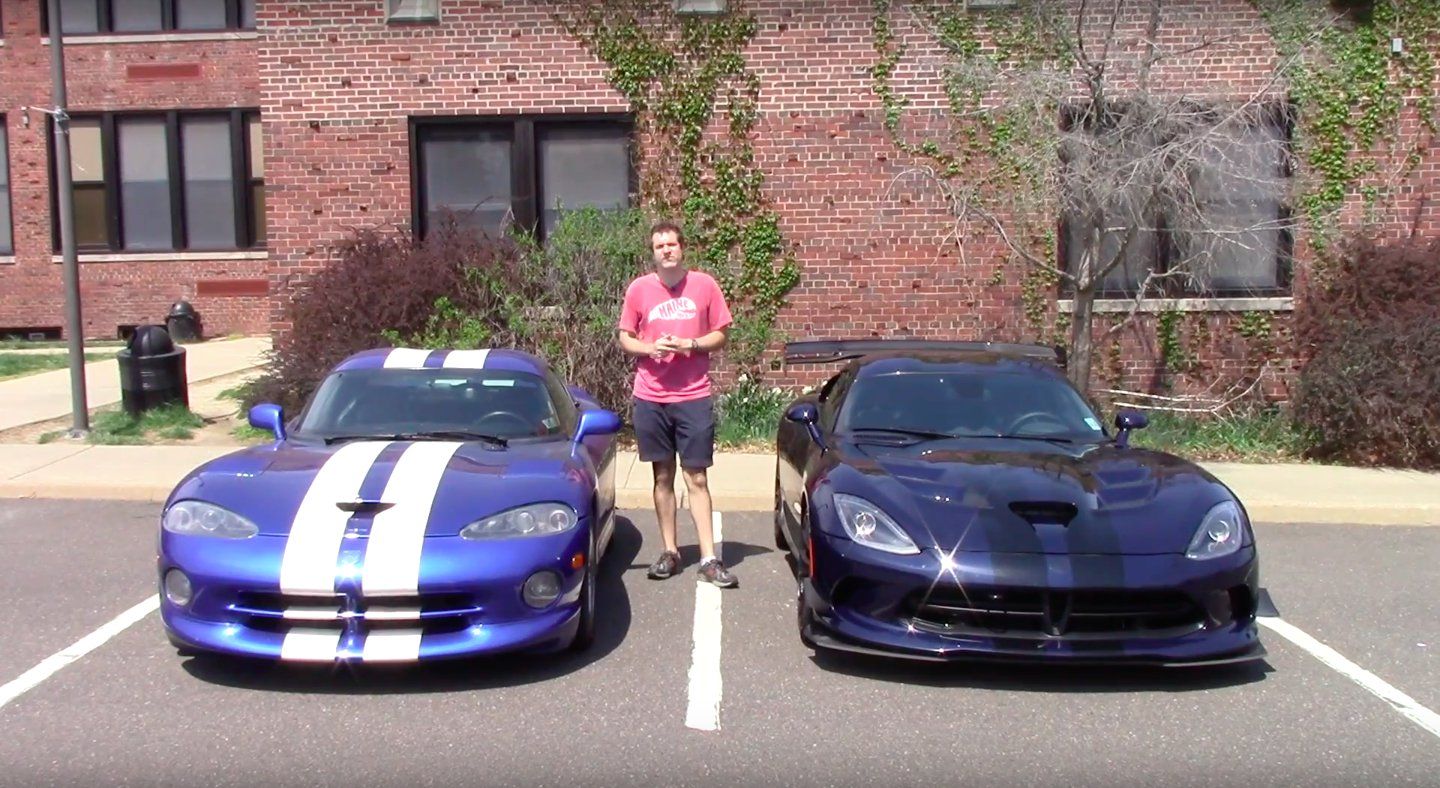 When it comes to the Dodge Viper, evolution doesn't seem to have been preoccupied with it that much.
Think about it: the new Viper is still powered by an enormous naturally aspirated V10 engine and it looks almost the same as the original model that debuted in 1992. But those are just superficial impressions, as we learned from Doug DeMuro's video in which he pits his second-generation 1997 Viper GTS against the pinnacle of the current Viper lineup: the 2016 Viper ACR.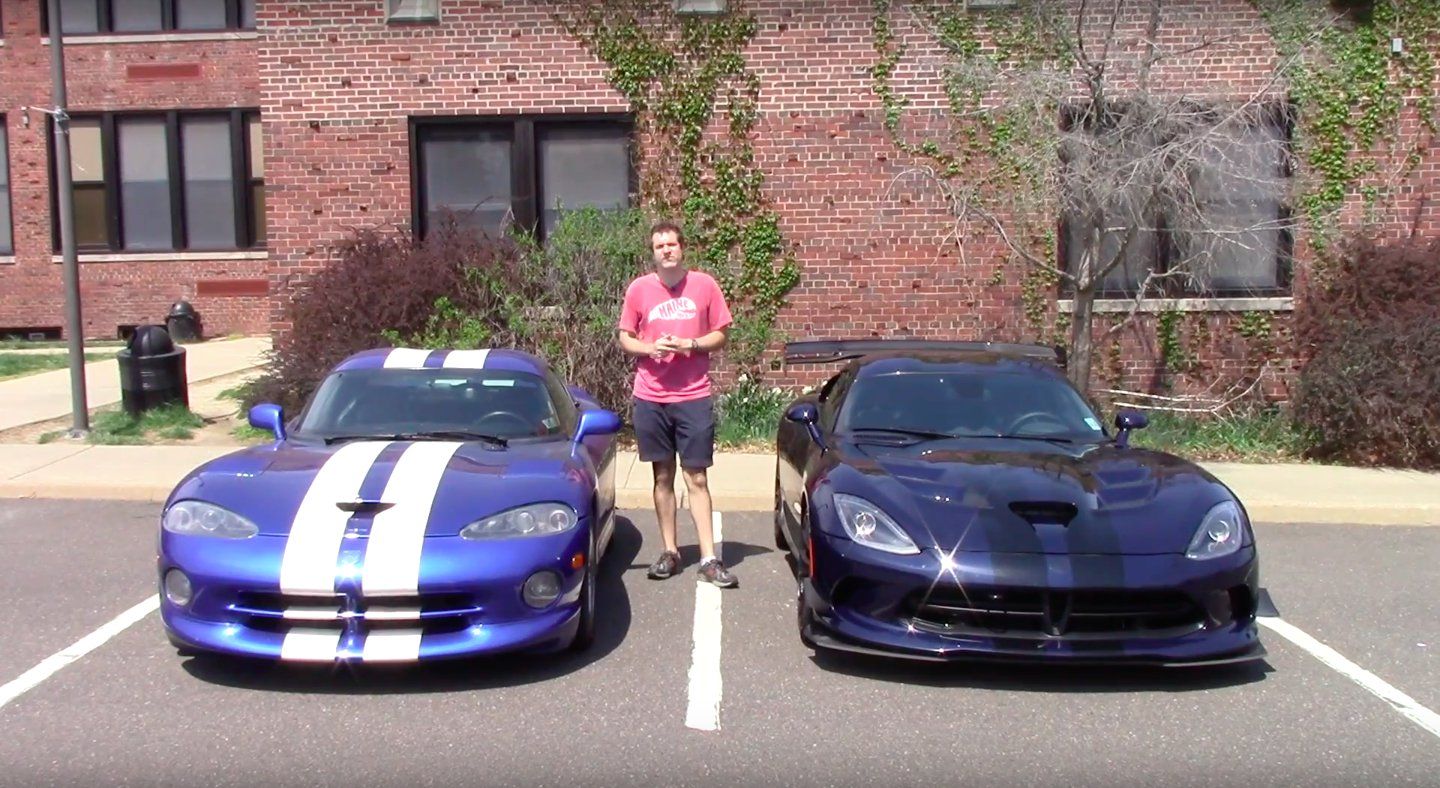 First of all, there's a huge power difference between the two cars: 195 hp. The latest Viper also benefits from a host of creature comforts Doug's Viper could only dream of, like power mirrors, power-adjustable pedals, a touchscreen-based infotainment system, cruise control, backup camera, LED headlights, and much more.
But do these features and gadgets truly matter for a hardcore Viper owner? Surely the driving experience should be what they're most interested in. So how different is the 2016 Viper ACR to the 1997 Viper GTS? Watch the video to find out.