The fifth generation pick-up has been revealed ahead of its official Geneva debut and it promises best in class specs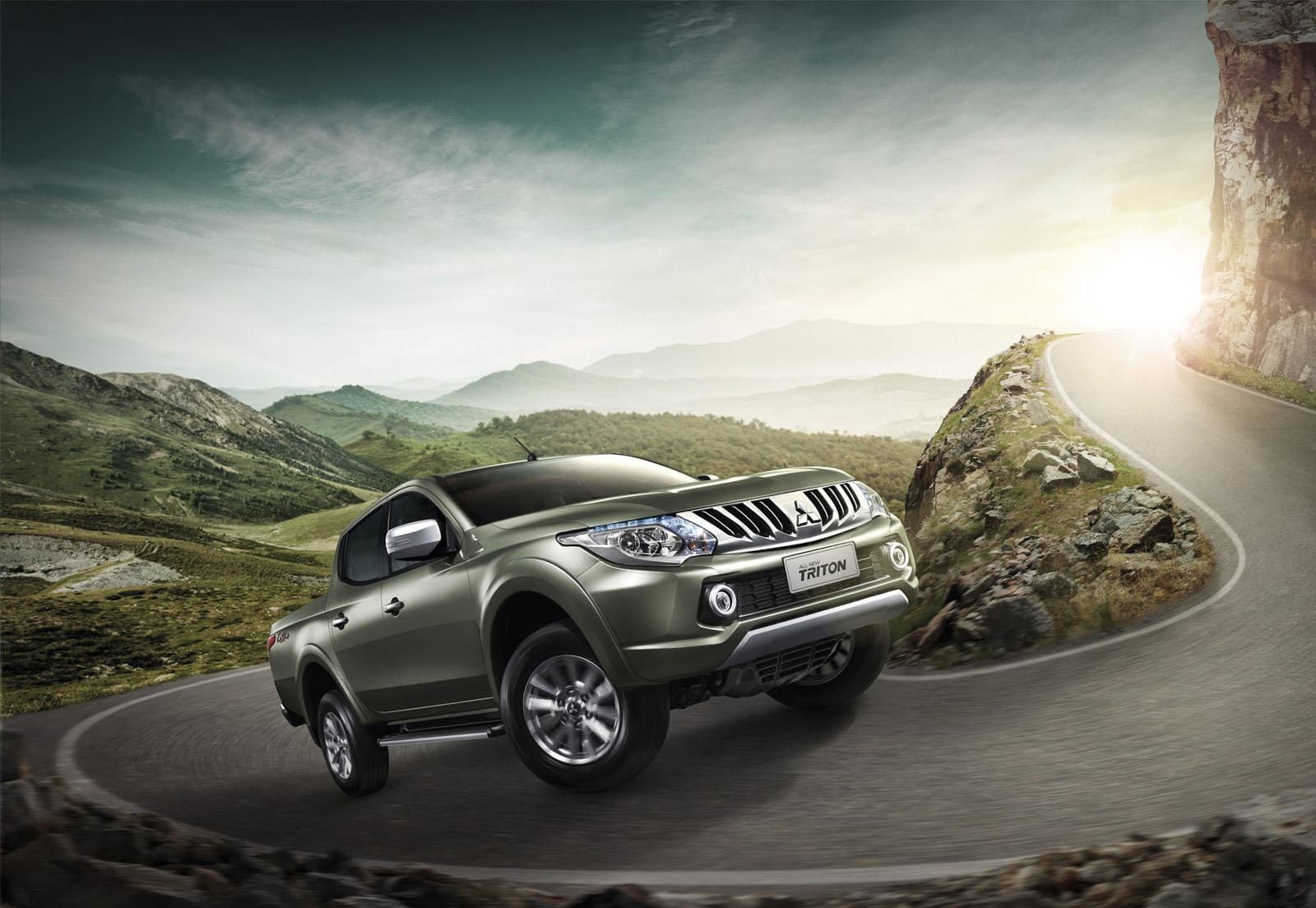 This is the new Mitsubishi L200, now at its fifth generation. The completely new pick-up will debut at the 2015 Geneva Motor Show in March and should arrive in European showrooms this summer.
The fresh L200 has a lower drag coefficient compared to the old model, and sports a chrome grille with LED daytime running lights.
Inside, there's a new dashboard, with familiar cues borrowed from the likes of the Mitsubishi Space Star, and the top trims will offer stuff like GPS navigation, leather seats, DAB radio, dual-zone climate control and keyless start.
The double cab model measures 5,205 mm in length, which makes it pretty long, but that shouldn't really be a problem in tight spaces because Mitsubishi says the new generation L200 has a class-leading turning circle of just 5.9 meters.
Under the bonnet there's an all-new 2.4-litre turbo diesel engine that replaces the old 2.5-litre unit and is available in two power states – 154 PS (151 hp) and 380 Nm of torque, or 181 PS (178 hp) and 430 Nm of torque. Besides the increase in power over the model it replaces, the new diesel unit has lower CO2 emissions (169 g/km).
There are two transmissions available – a six-speed manual or a five-speed automatic with paddle shifters on the steering wheel. Also, you can get a center diff lock and a rear axle differential lock.
Last but not least, the electronically controlled Super-Select 4-wheel drive system offers several driving modes that can be operated via a knob between the front seats: 2H (rear-wheel drive only), 4H (4×4 with high gearing) and 4L (4×4 with low gearing), with the option to lock the center diff.