New meets not so new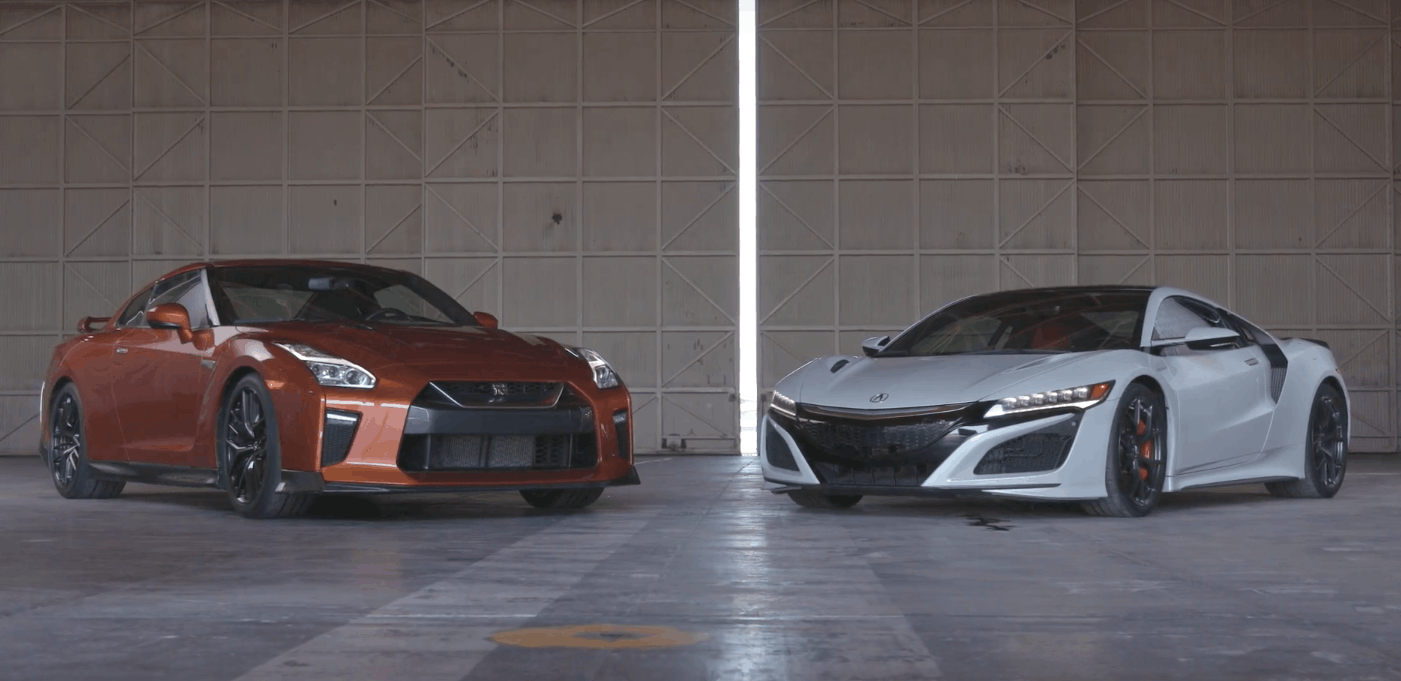 The highly-anticipated Acura NSX (also going by the name of Honda NSX in some countries) receives a meet-and-greet session hosted by Japan's other supercar, the Nissan GT-R.
While the former is fresh as a cucumber in terms of actual time spent on the market, Godzilla went through a subtle makeover for the 2017MY, gained more horsepower but kept the 3.8-liter twin-turbo V6 and its six-speed automatic sidekick.
Tech-wise, the NSX takes the nerd status courtesy of a mid-mounted twin-turbo 3.5-liter V6 assisted by three electric motors and a nine-speed dual-clutch automatic transmission.
With the equation partially laid out, it's up to you to discover the solution, aka the final verdict and the quickest contraption from the video below.