2017 Chevrolet Colorado ZR2 to prove itself in "Vegas to Reno" off-road race
The ZR2 may look rugged, but the 550-mile desert competition will show how rugged it truly is
A modified 2017 Chevrolet Colorado ZR2 will enter "the longest off-road race in the United States," also known as the "Vegas to Reno."
The 550-mile (885-km) race offers a variety of rough terrain, from salty desert wallows, to dry lake beds and mountain passes as high as 8,000 ft (2,438 meters) above sea level.
Set to be driven by Chad Hall of Hall Racing, the ZR2 will start the competition in mostly stock guise, except safety items including a roll cage, a 44-gallon racing fuel tank, and racing seats with safety harnesses. In addition, the pickup features KC HiLites racing lights, two-way radios, and a GPS system.
The truck retains the stock ZR2's 3.6-liter V6 engine and eight-speed automatic transmission but uses a modified version of the Multimatic DSSV damper technology as well as front and rear locking differentials.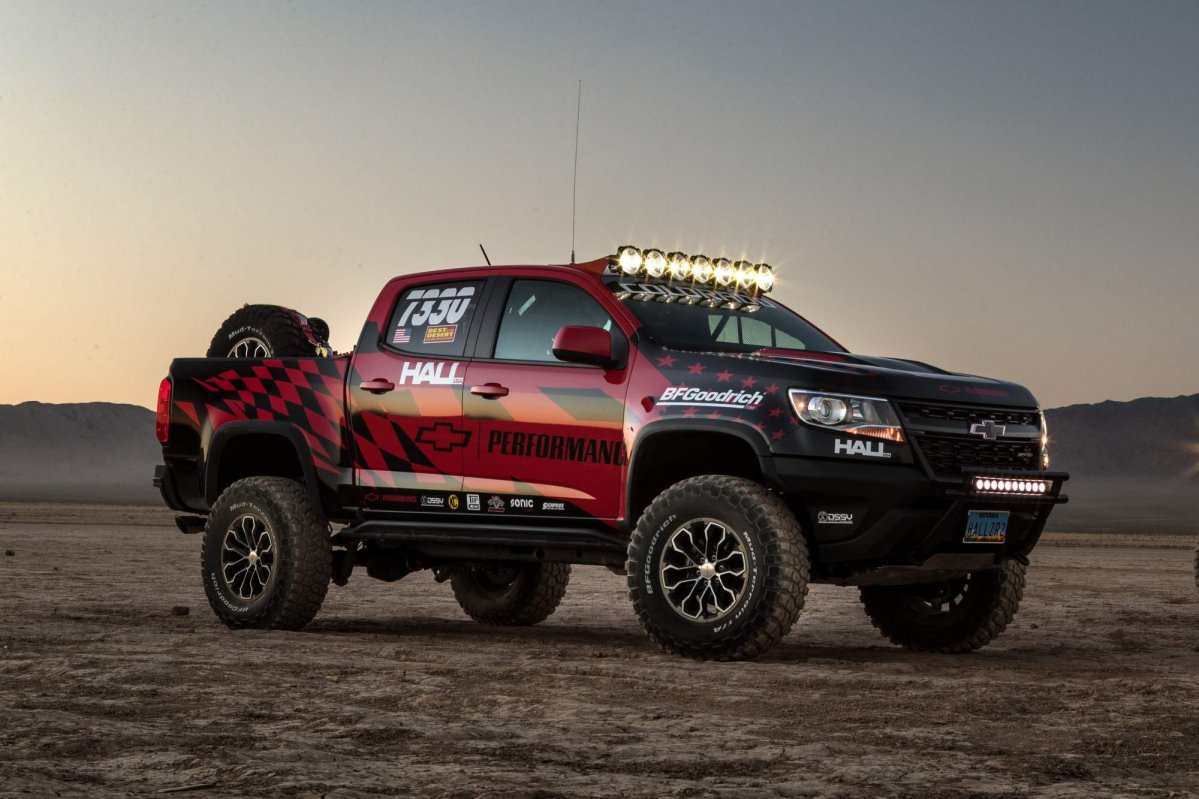 The ZR2 will participate in class 7300, which includes stock production mid-sized pickups and SUVs. Chevrolet Performance will use the opportunity to test some components that may end up being offered for ZR2 and the standard Colorado as well.
More than 350 contestants are expected to take place in the race which starts at 9.30 a.m. on Friday in Las Vegas and ends on Saturday morning in Reno.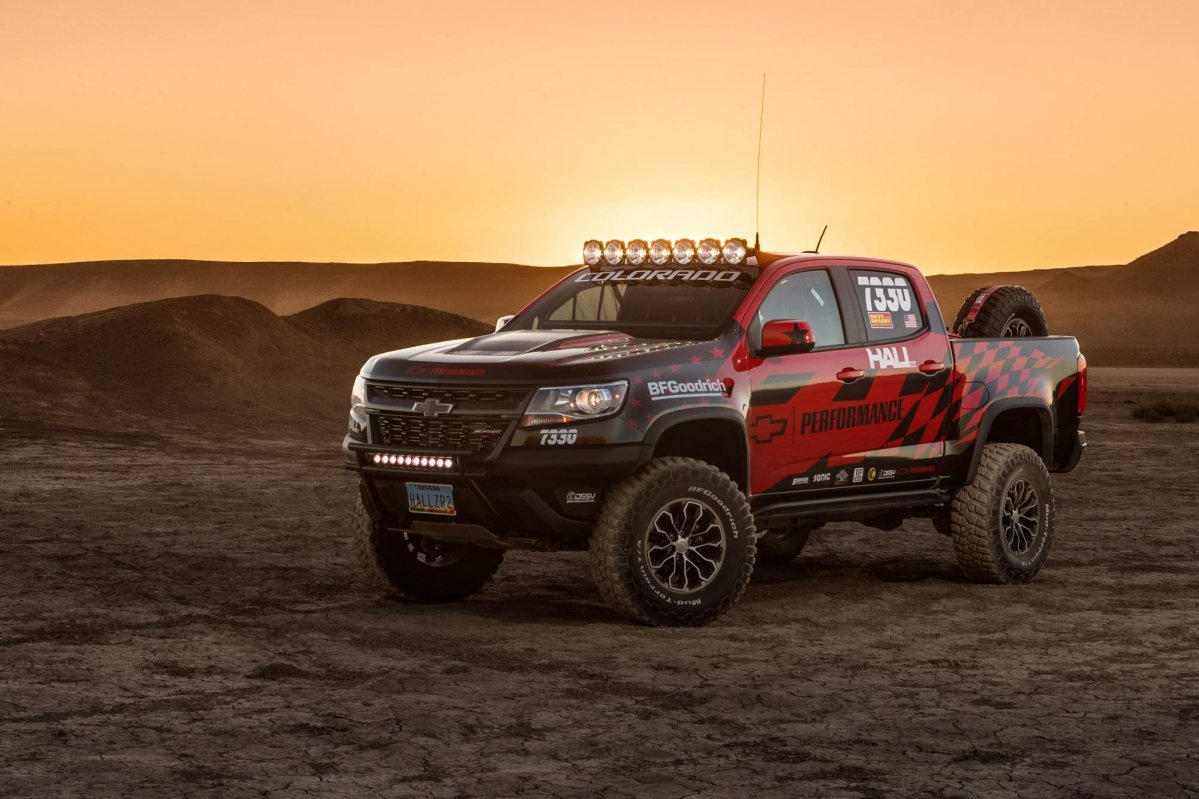 Into desert racing? You'll love this unusual duel between the Ford F-150 Raptor and the Ariel Nomad.