So different, yet so competent off the beaten track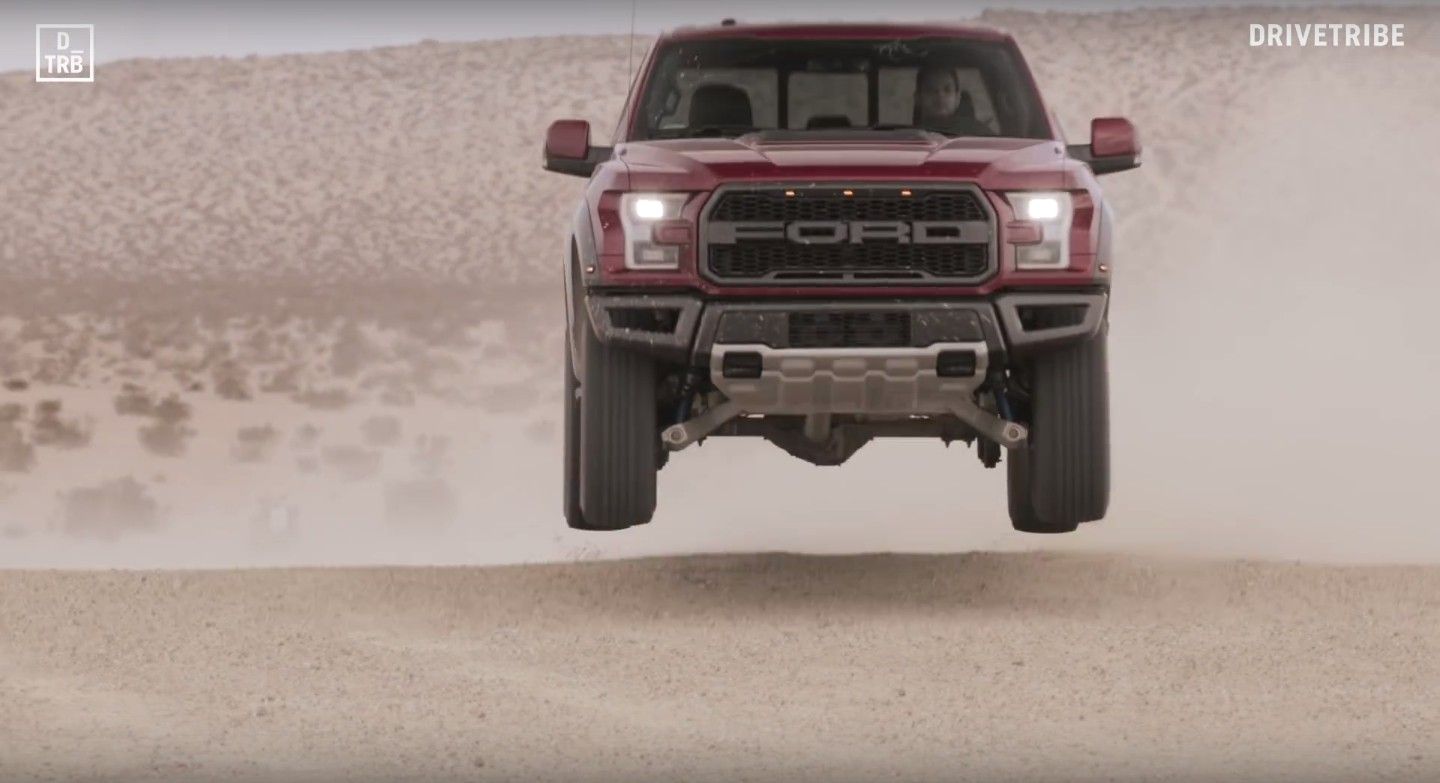 I can hardly think of a more badass vehicle than the Ford F-150 Raptor. Designed to go over any terrain at incredible speeds the rugged American pickup is the perfect vehicle to drive fast on desert sands, tundra, in the snow — you name it.
That's precisely what the folks from Drivetribe thought when they took the latest Raptor to the Johnson Valley desert in California to see what the range-topping F-150 is made of. To make things more interesting, Jethro Bovingdon also brought an Ariel Nomad to the party.
Not any Nomad, mind you, but the very first example registered in the United States. Part beach-buggy, part Atom, the 230 hp Nomad is about 800 kg lighter than the 450 hp Raptor, but costs almost twice as much.
The real question the video wants to answer is not which vehicle is better off-road (they're too different for a head to head comparison), but which one will put a bigger smile on the driver's face. The Nomad undoubtedly offers a more visceral experience as it lacks any creature comforts or assistance systems.
The Raptor, however, feels more at home in the desert and is perfectly set up for that kind of terrain — it has rally-raid credentials, no doubt about it. Tough call, right?