Ladies and gentlemen, please stand for the first limited-edition 2017 Ford GT
It's called the Ford GT Competition Series, and it targets "hardcore track enthusiasts" thanks to the race-inspired updates it packs.
Unveiled in Daytona, the venue where the Ford GT race car has won the Rolex 24 in January, the Competition Series offers weight-saving innovations that help enhance the supercar's performance.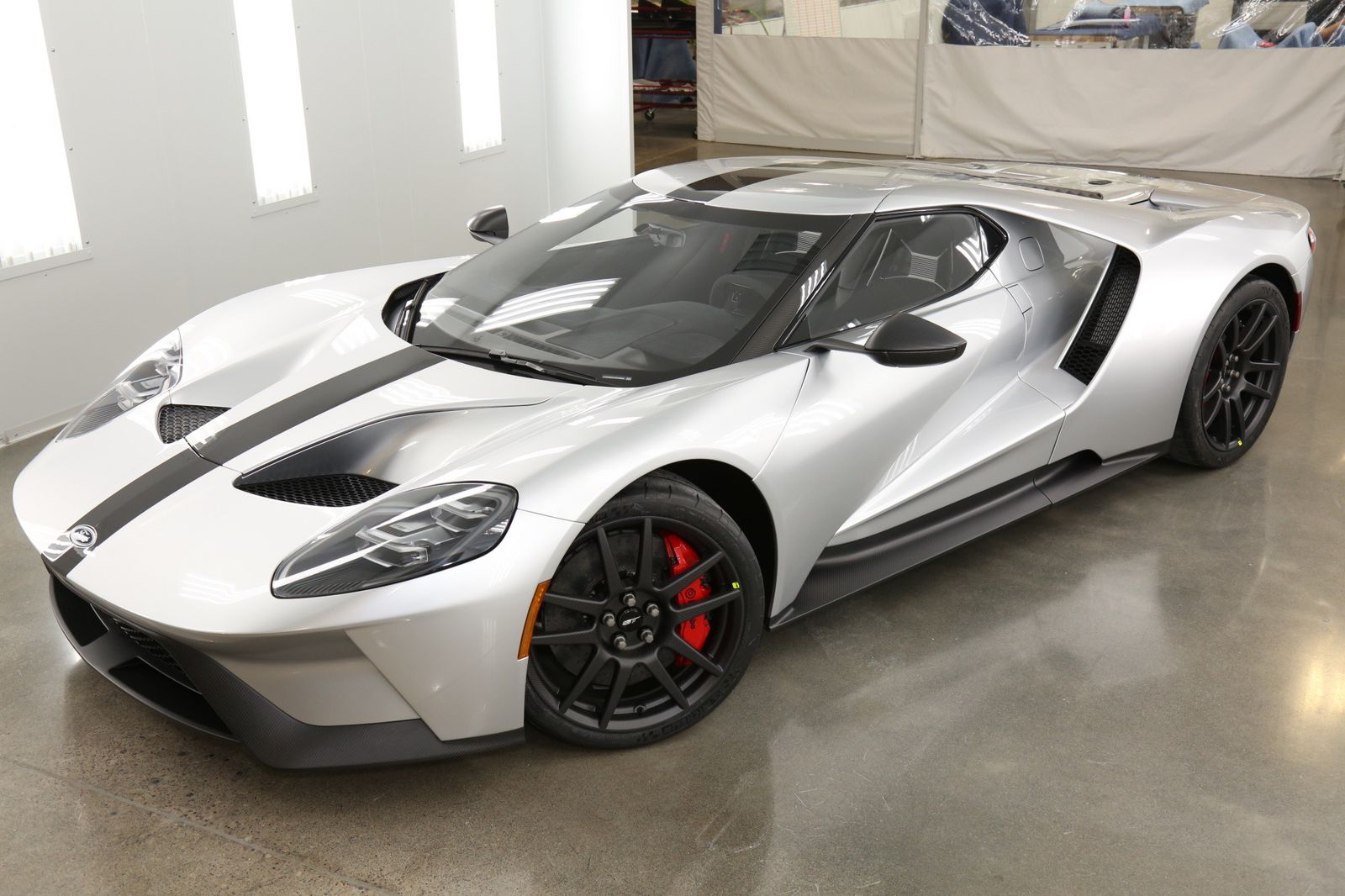 Available only in North America for all production years, the limited-edition Ford GT brings updates such as a Perspex acrylic engine hatch cover, bulkhead Gorilla Glass, and a series of additional carbon fiber parts. These include the gloss racing stripes and lower body trim, A-pillars, mirror caps, the engine hatch with integrated venting.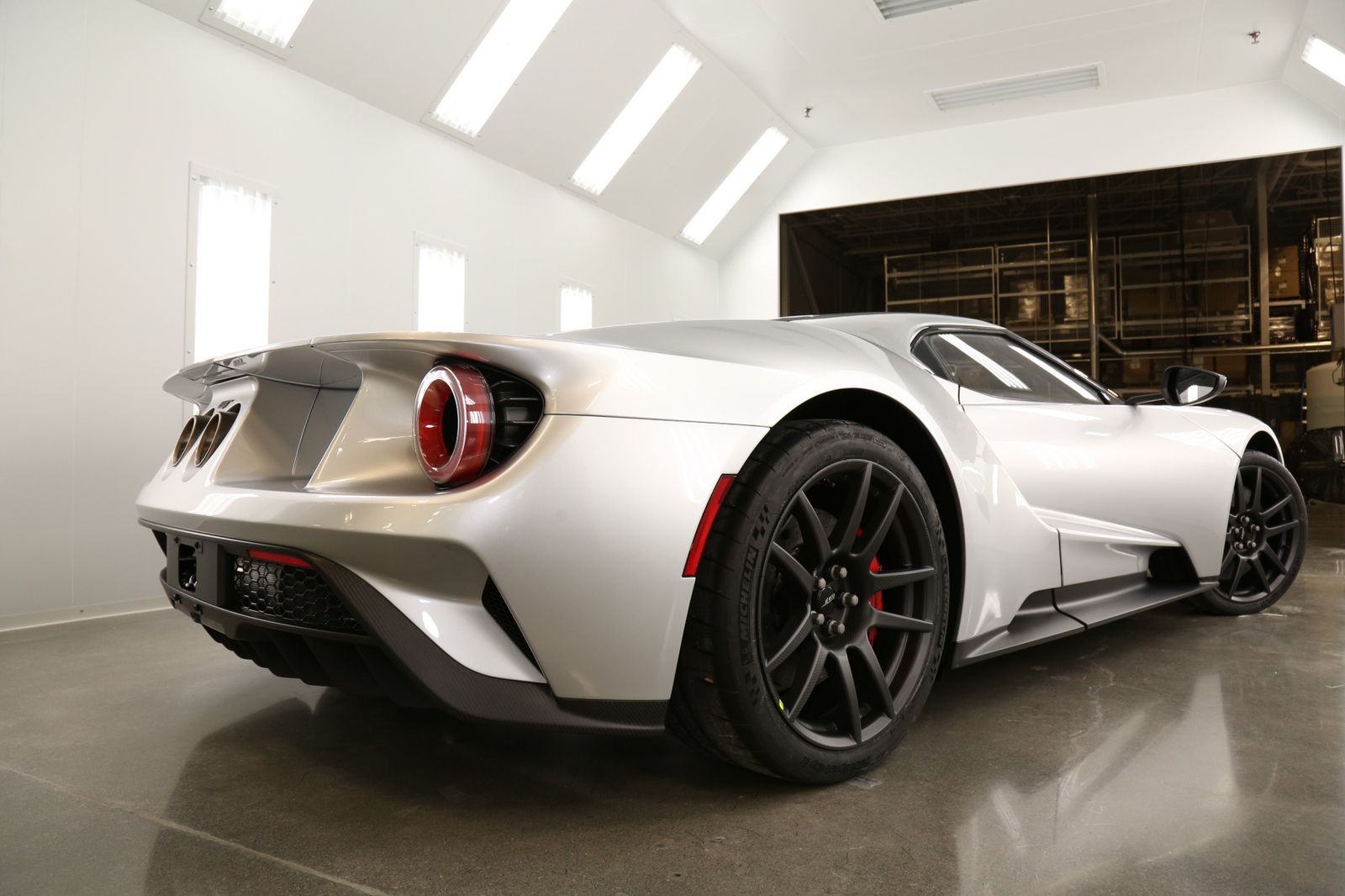 Ford says the lightweight parts offered for the Competition Series remove weight higher in the vehicle, shifting the center of gravity closer to the track for even better road-holding.
For example, the Perspex acrylic engine hatch cover with manual latch and carbon fiber prop rod is said to reduce weight near the roof and shift the balance of weight lower in the car. In the same way, the bulkhead Gorilla Glass behind the driver is about half as thick as on other models — and lighter.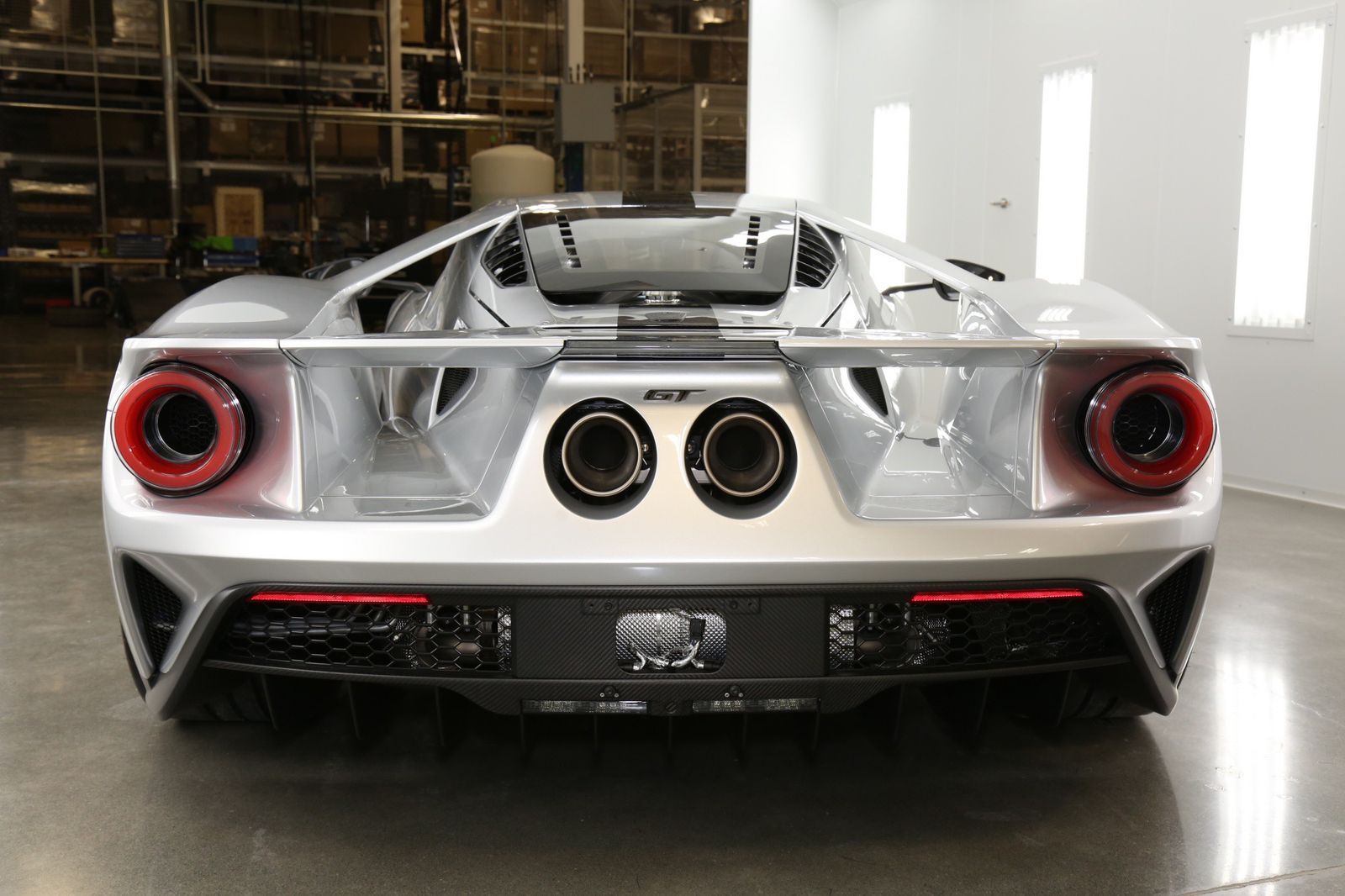 Weight-reducing optional equipment from the stock GT, such as the carbon fiber wheels, and titanium lug nuts and exhaust, are standard on the Competition Series. No power upgrade is offered, which means the twin-turbocharged 3.5-liter EcoBoost V6 delivers 647 hp and 550 lb-ft (745 Nm) of torque.
In the quest for lower weight, some comfort features are ditched: the Competition Series lacks air conditioning, a sound system, and even storage bins and cupholders. However, all performance features from the standard car remain, including the FIA-certified steel roll cage and active aerodynamic system.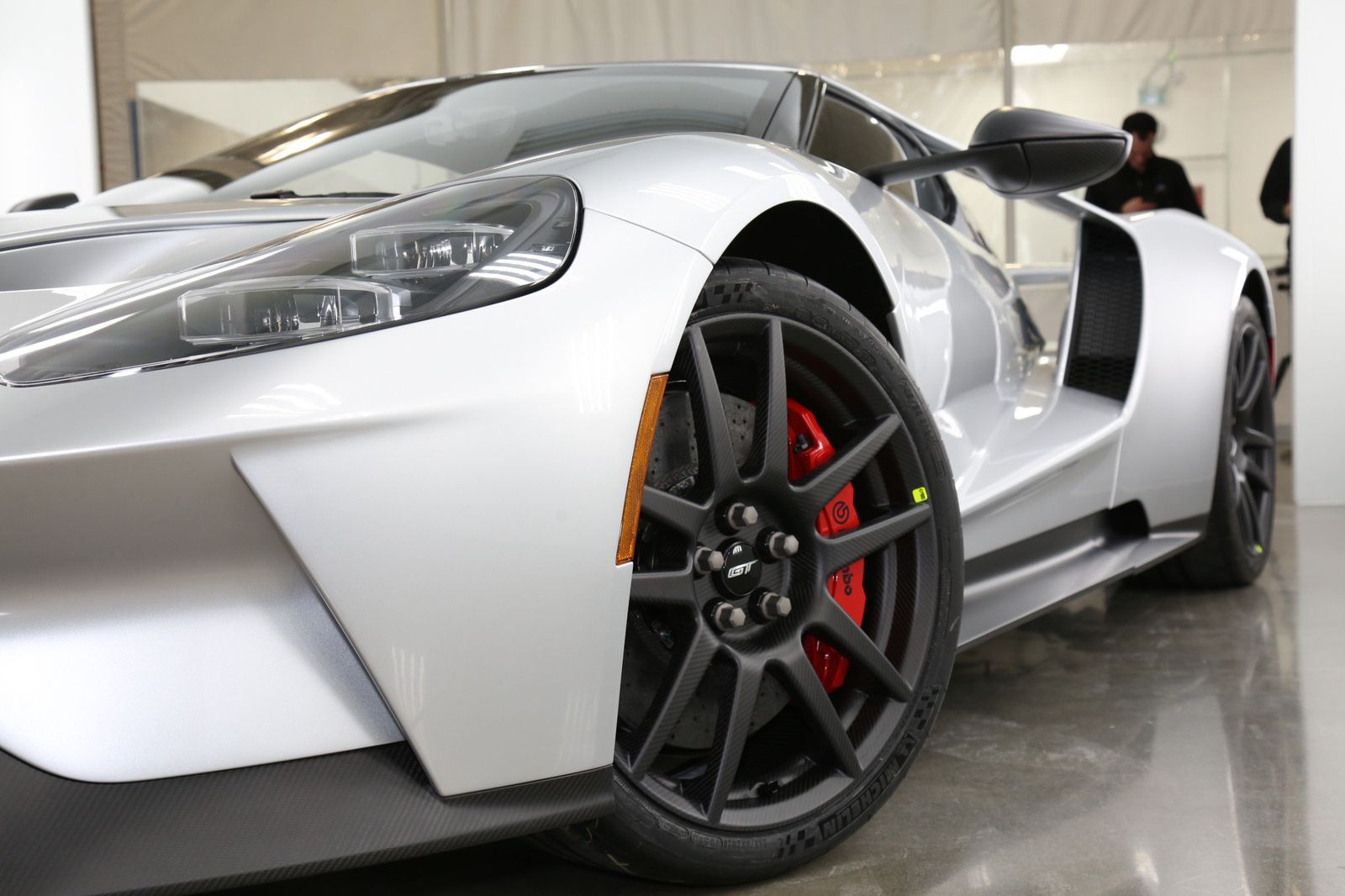 Other interior changes are the addition of Ebony Alcantara suede on the seats, instrument panel, and headliner, as well as exposed carbon fiber on the center console, registers, and door sills. Those with a keen eye for detail will also spot the anodized red paddle shifters, and instrument panel badge. Finally, the unique center console plate and steering wheel fascia replace the deleted infotainment controls and screen.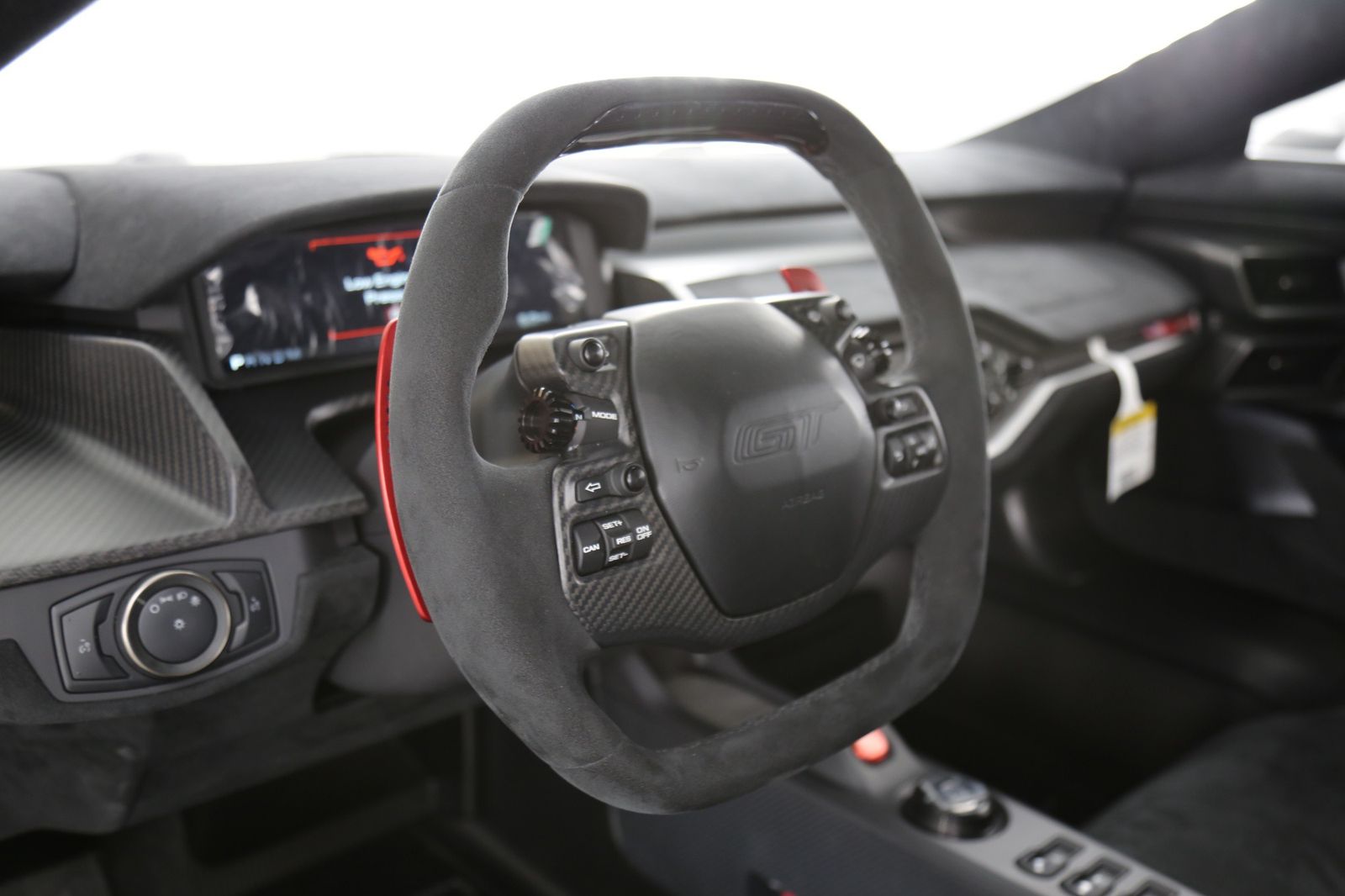 The Competition Series is available in six colors: Shadow Black, Frozen White, Ingot Silver, Liquid Blue, Liquid Grey and Triple Yellow.