2017 Ford GT Is the Brand's Fastest Production Vehicle Ever at 216 MPH
We still don't know the 0-60 mph time, though
Ford has finally released official specs of its 2017 GT supercar and, as you can imagine, we're dealing with an incredibly fast machine.
Assisted by fully active dynamic systems for both the aerodynamics and suspension, the second-generation Ford GT is capable of reaching a top speed of 216 mph (348 km/h), making it the Blue Oval's fastest production vehicle ever. However, we still don't know how quick the Ford GT goes from 0 to 60 mph.
Helping the coupé reach such speeds is the most powerful EcoBoost engine ever made, a twin-turbocharged 3.5-liter V6 that delivers 647 hp and 550 lb-ft (745 Nm) of torque. Something that says a lot about the engine's response is the fact that 90 percent of its peak torque is produced from 3,500 rpm.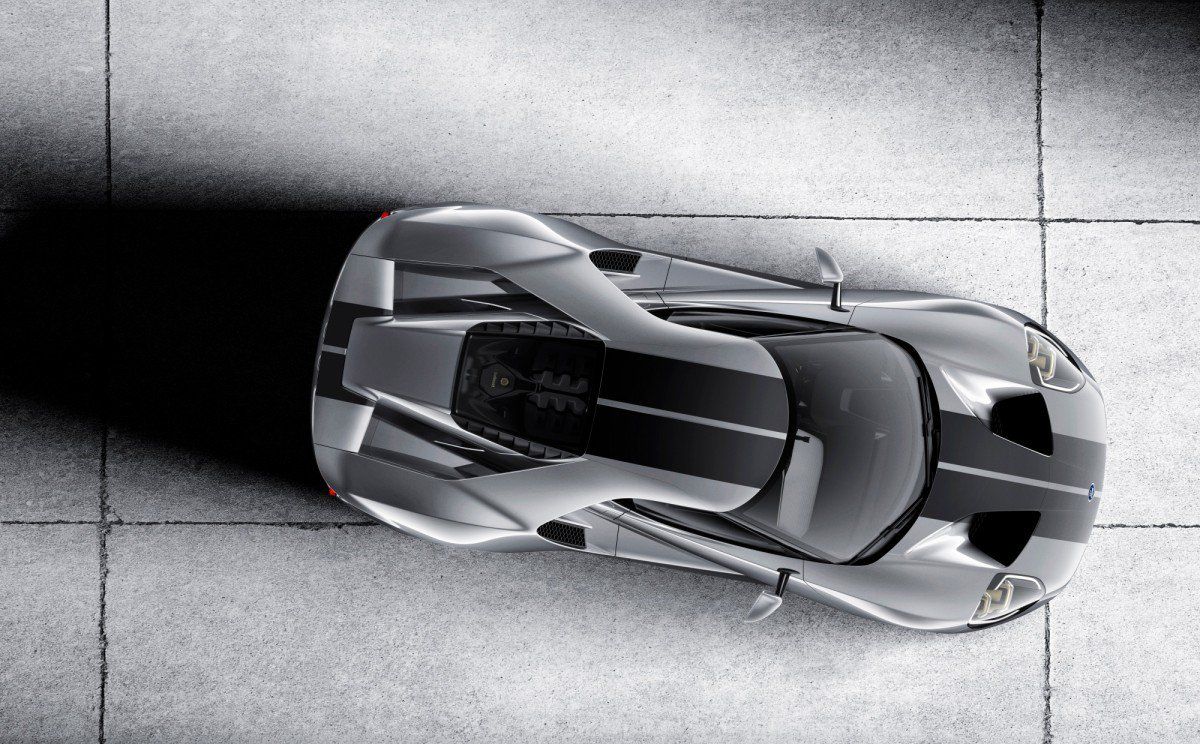 Another thing that helps the GT reach 216 mph is the weight-to-power ratio of 4.72 lb/hp (2.14 kg/hp), made possible by the extensive use of lightweight materials such as carbon fiber (passenger cell and body panels), and aluminum (front and rear subframes). The 2017 GT has a dry weight of just over 3,000 lb (1,361 kg), with Ford saying that places it between the two primary competitors, the McLaren 675LT and Ferrari 488.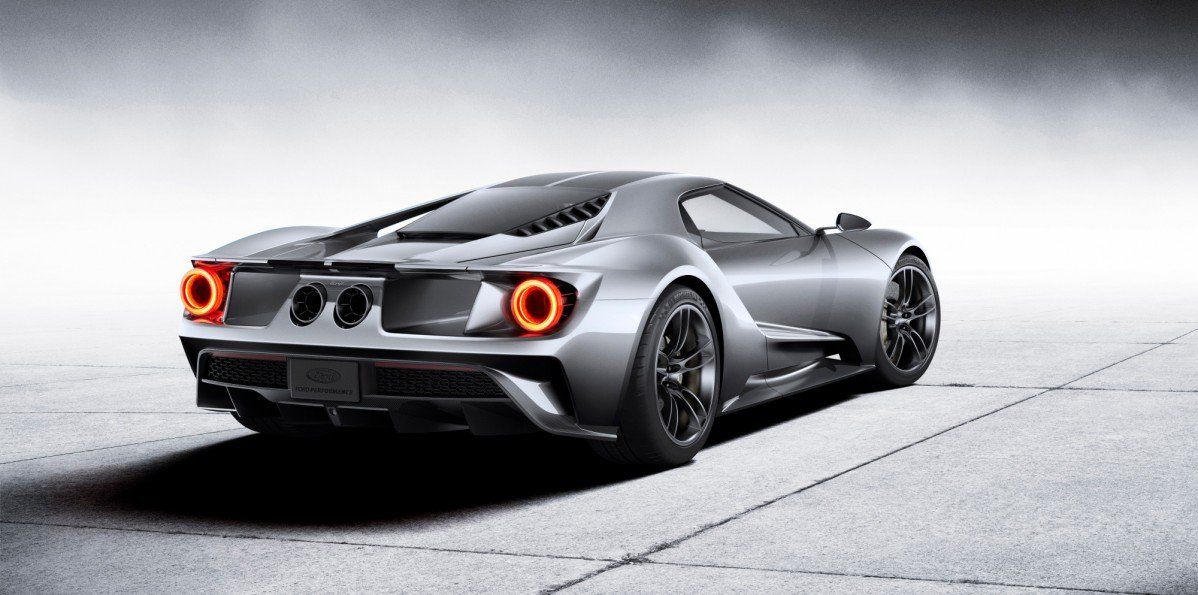 Completing the package are the active aerodynamics said to provide "optimum downforce, drag, and balance at any speed," as well as the active suspension system. All these factors make the GT the fastest Ford production vehicle on the track ever.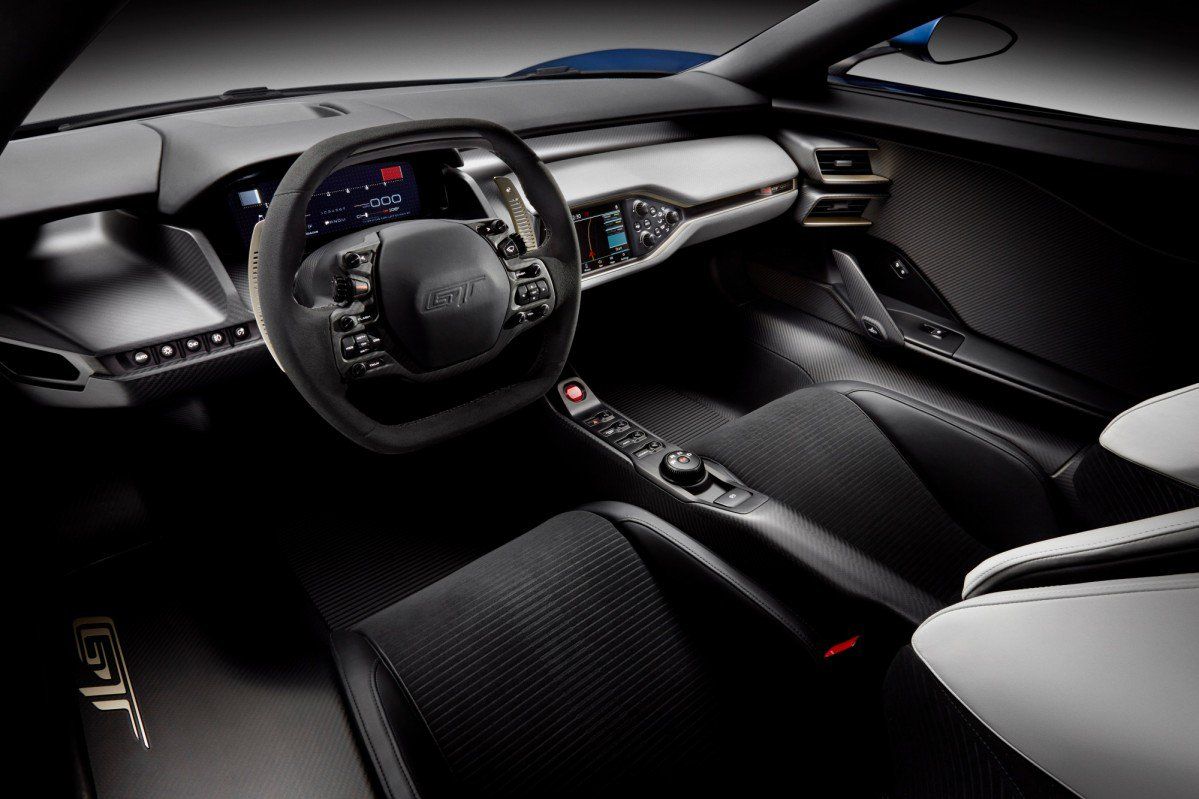 As proof, Ford says the 2017 GT was quicker than the McLaren 675LT and Ferrari 458 Speciale at the Calabogie Motorsports Park in Canada (close to Multimatic's plant that builds the GT). With all cars tested in identical conditions (fresh tires, new fluids, optimal suspension settings, and the same driver), the GT came out on top. It posted a 2:09.8 lap, followed by the McLaren 675LT a full second behind (2:10.8), and the Ferrari 458 Speciale (2:12.9) — why not the 488, though?
That sounds great, but we can't wait to see how quick the Ford GT is on the Nürburgring Nordschleife where automakers and enthusiasts test their fast cars.