2017 Mazda MX-5 RF finds 2017 Toyota 86 a tough nut to crack
It's one of the tightest duels we've ever seen
With the RF version, Mazda hopes to increase the appeal of the MX-5 Miata.
Not that the world's best-selling roadster needed that, but attracting more customers is always worth the trouble. The "trouble" in the MX-5 RF's case was Mazda adding a targa-style retractable roof that turns the small Japanese roadster into a coupé when it's up and into a convertible (sort of) when it's down.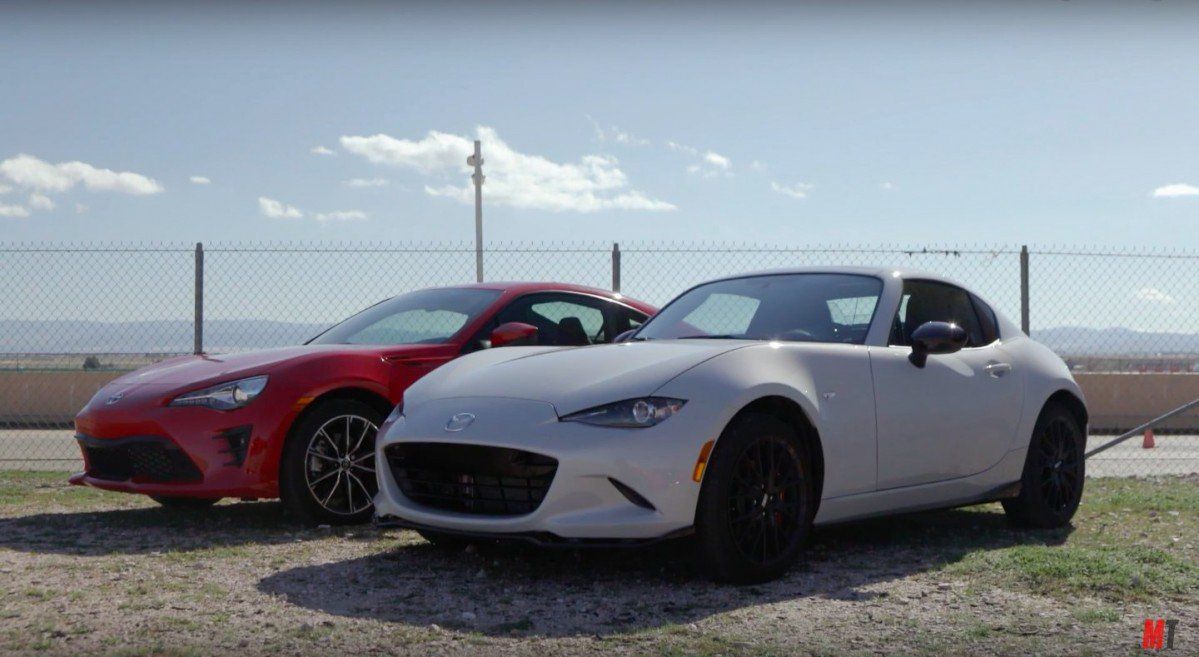 Besides the questionable looks, the roof adds about 45 kg (99 lb) compared to the soft top MX-5 with a manual transmission (58 kg or 128 lb with the automatic). Does the driver feel that? No, according to Motor Trend's Jason Cammisa. In fact, he reckons the MX-5 RF with its updated rear suspension is the best-handling Miata you can buy.
By getting a "Retractable Fastback" version, however, the MX-5 can finally be considered a direct rival for Toyota's 86 coupé — formerly known as the Scion FR-S in the U.S. and still marketed as the GT86 in Europe.
But, as Jonny Lieberman realized after driving it, the 86 is a tough nut to crack for the MX-5 RF. There was only one way of finding a winner, and that was to take them to the track. Only that didn't help either. Watch the video to learn how they found the better car.