2017 Mercedes-Maybach S 650 Cabriolet on 22-inch Forgiato wheels: hate it or love it?
We're not big fans of aftermarket upgrades for high-end luxury cars, but we had to show you this
The Mercedes-Maybach S 650 Cabriolet is one of the most opulent convertibles money can buy right now.
Only 300 of them are ever going to be sold worldwide, 75 of which have been allocated for the U.S. market. Naturally, that adds exclusivity to the S 650 Cabriolet's long list of qualities.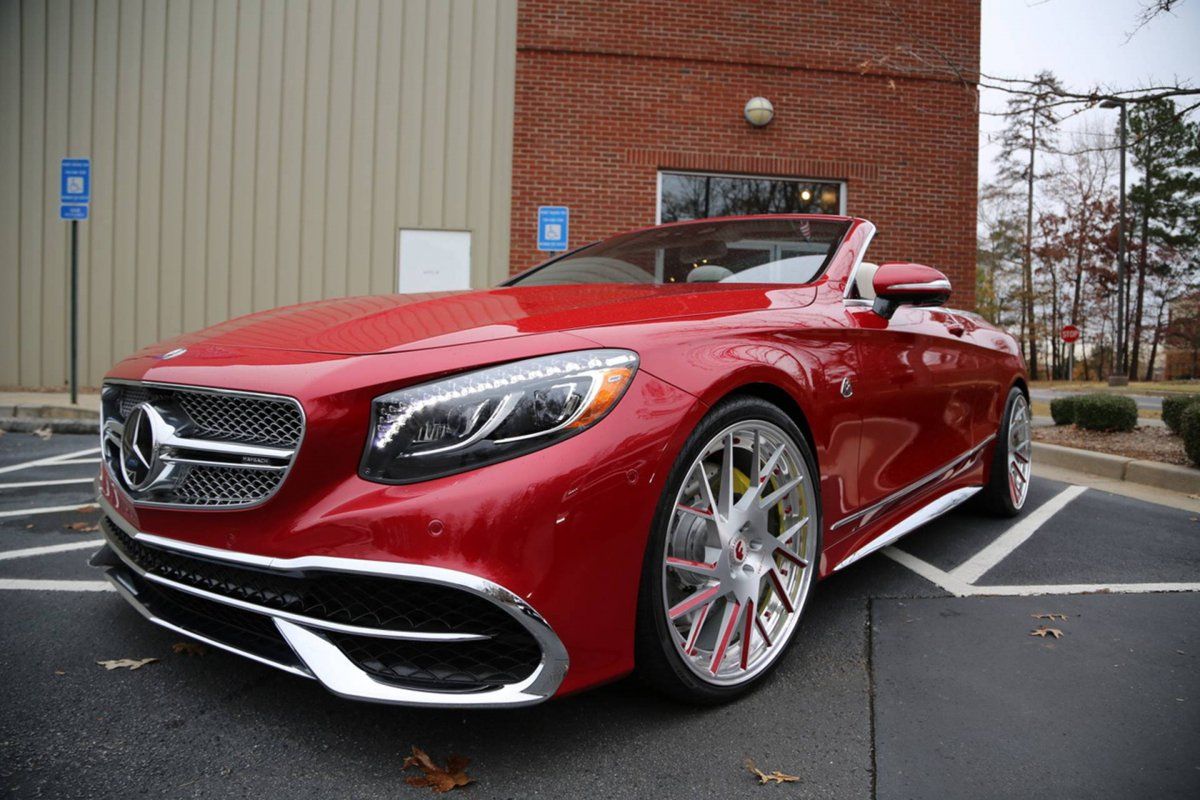 Still, when the car debuted at the 2016 Los Angeles Auto Show, Mercedes fitted it with a set of wheels that looked somewhat underwhelming for a $300,000 car. While there's nothing wrong with them (actually they look quite cool), some owners are going to want to stand out in the crowd and go for rims that have more of the look-at-me factor.
That's where luxury wheel manufacturer Forgiato comes in. The LA-based company has put a Mercedes-Maybach S 650 Cabriolet on a set of 22-inch Tecnica Tec 2.2 wheels featuring a brushed finish and subtle body-matching paint to go with the car's striking Designo Mystic Red Metallic color.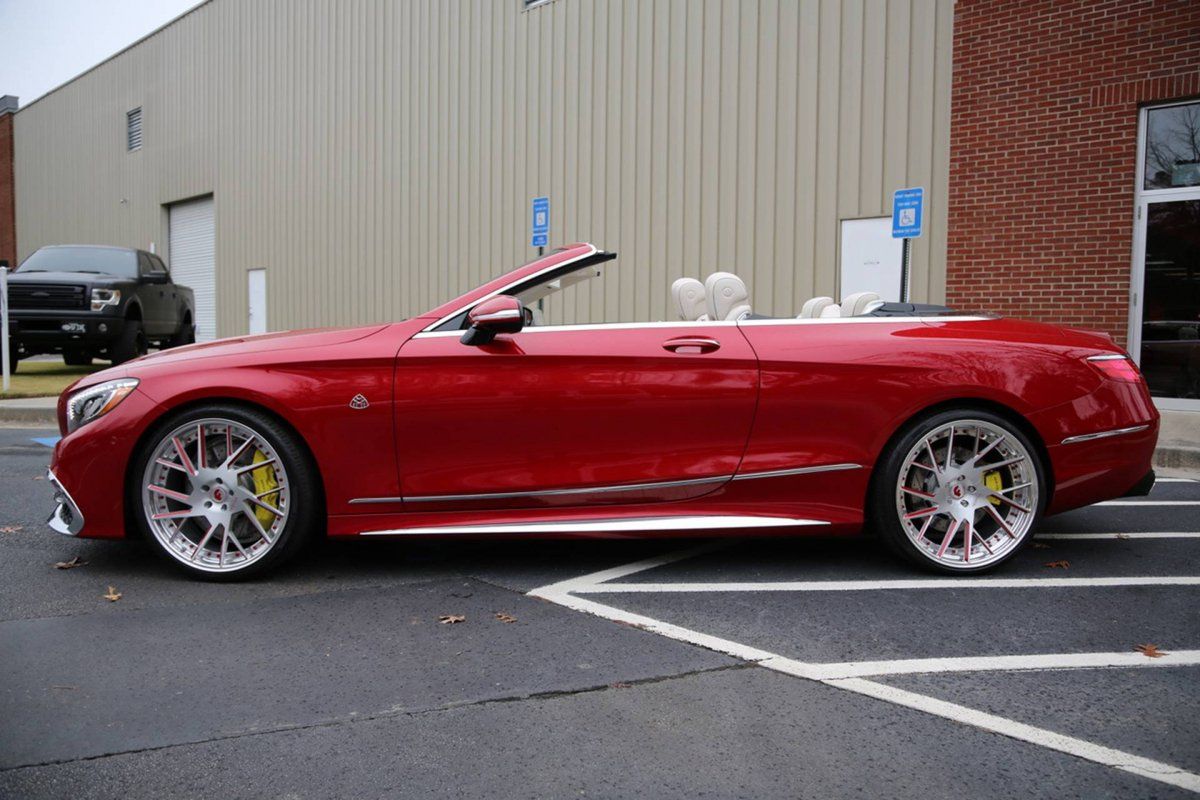 Also available in 20- and 21-inch sizes, these wheels either look phenomenal or ruin the looks of the uber-luxurious drop-top Mercedes-Maybach — depending on each person's taste. Besides the Forgiato alloys, the car is pretty much stock, with the only exceptions being the yellow brake calipers and tinted windows. Yes, that chrome on the front bumper is straight from the factory!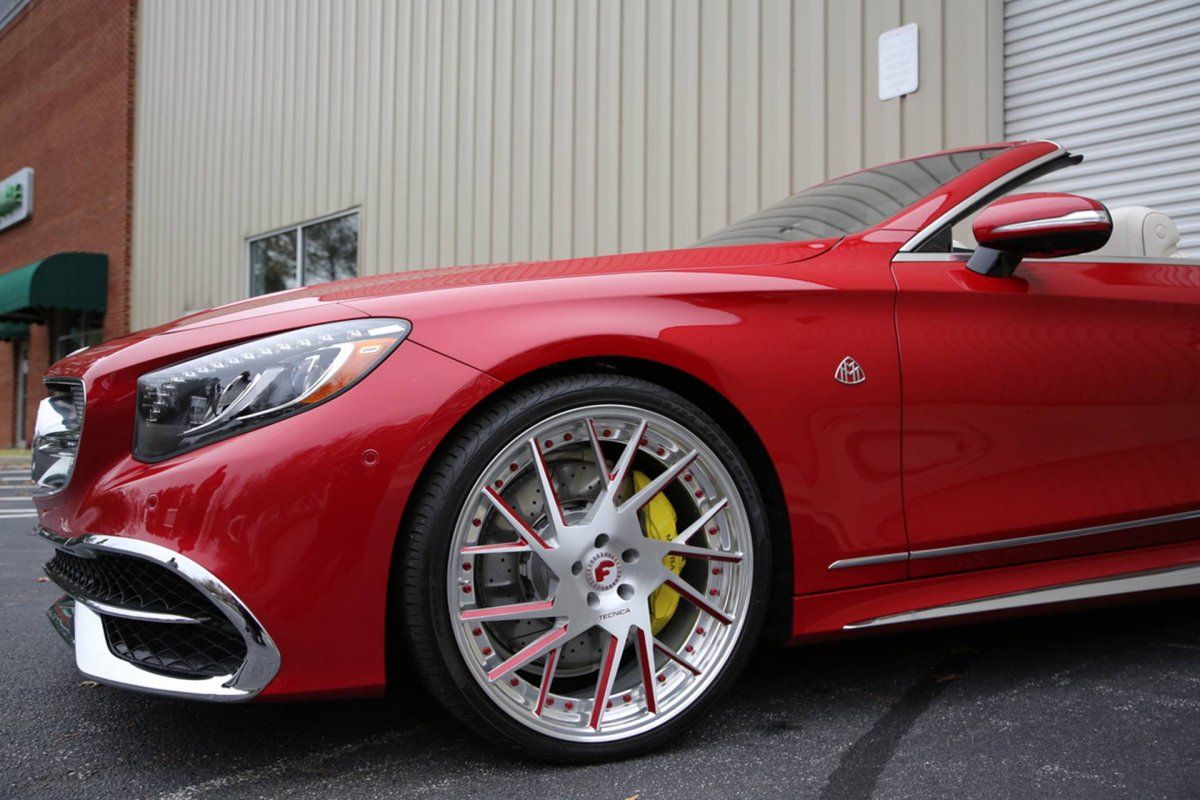 As you probably know, the Mercedes-Maybach S 650 Cabriolet has the power to match the opulence onboard. The convertible is motivated by a twin-turbocharged 6.0-liter V12 engine that makes 621 hp (630 PS) and 737 lb-ft (1,000 Nm) of torque between 2,300 and 4,300 rpm.
Sourced from the Mercedes-AMG S 65 Cabriolet, the engine is mated to a 7G-Tronic seven-speed automatic transmission that sends power to the rear wheels, allowing the big drop-top to sprint from 0 to 60 mph (0-96 km/h) in 4.0 seconds and reach an electronically-limited top speed of 155 mph (250 km/h).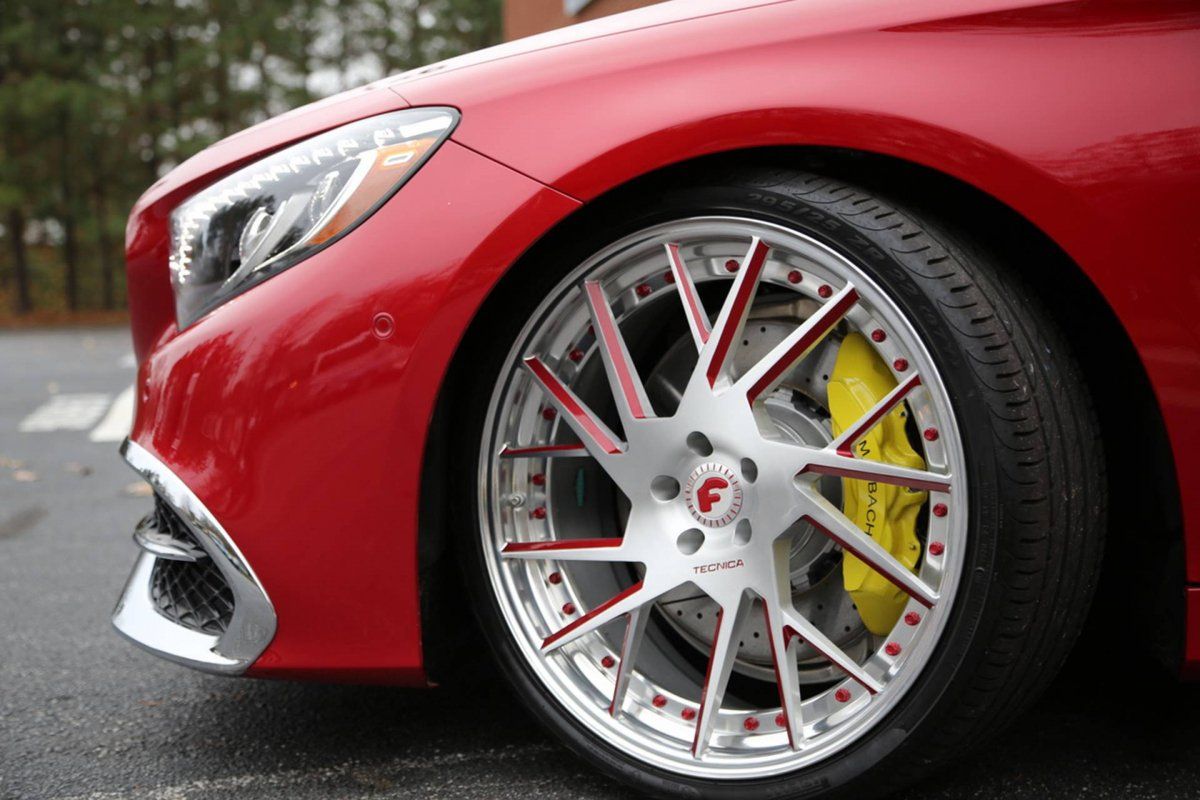 The car's price tag goes well above $300,000 in the United States, and that likely means the owner will never notice whether the Forgiato wheels were overpriced or not (the prices are not yet available).
Find this S 650 Cabriolet too flashy? Well, check out the Rolls-Royce Dawn - Inspired by Fashion special edition.