2017 Renault Alaskan lands in Europe as a French-flavored Nissan Navara
On sale in Latin America for almost a year now, the Alaskan is finally coming to Europe
Sales of the one-tonne pickup will begin in September 2017 across European markets, and Renault believes the Alaskan has a few tricks up its sleeve to give a hard time to the competition.
First of all, the design. It may be a subjective thing, but I think the Alaskan is the best-looking model in its segment. It certainly manages to get ahead of the Nissan Navara donor vehicle, and I like it more than the mechanically-related Mercedes-Benz X-Class too.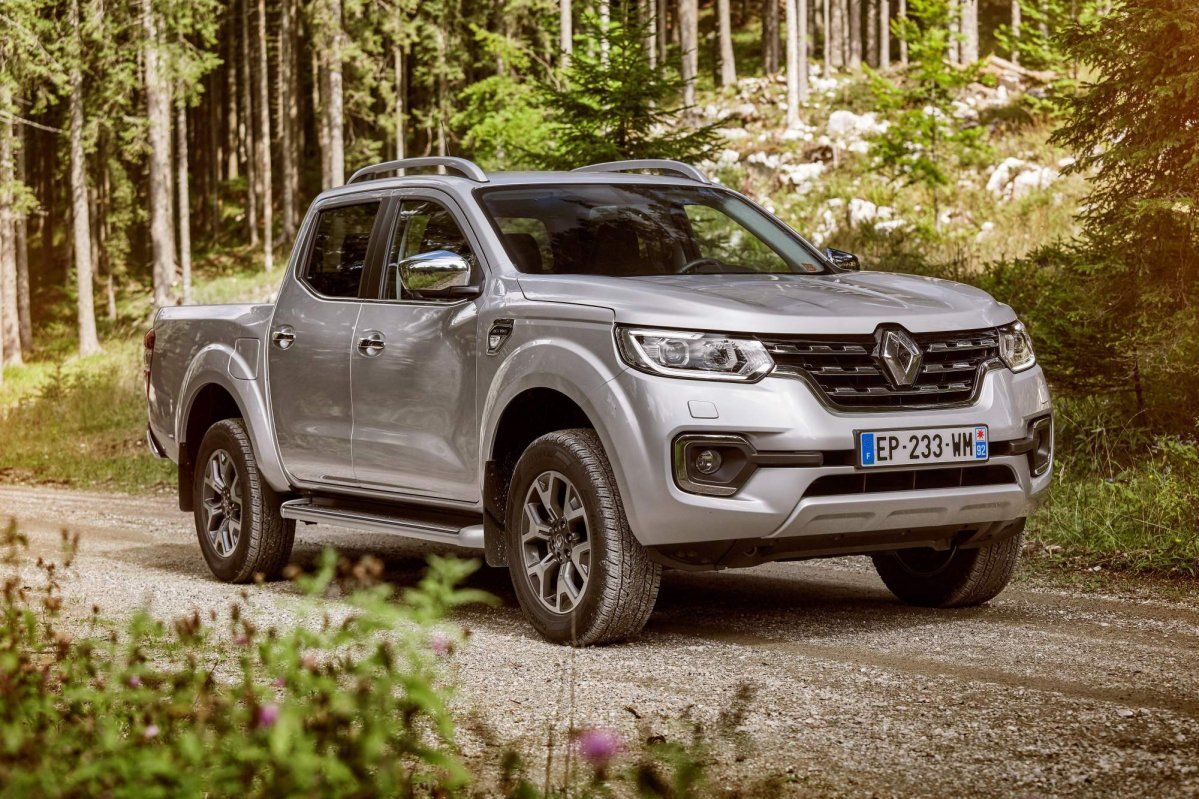 Design highlights include a large, chrome-rich grille beautifully integrated with the headlamps (available with full-LED technology), as well as rugged details such as the creased bonnet, bulged wheel arches, and prominent front skid plate.
Since this is a pickup we're talking about, let's see what the Alaskan is capable of. As with higher-end NP300 Navara models, it features a five-link rear suspension that contributes to better ride comfort and handling characteristics than the more conventional leaf spring configuration.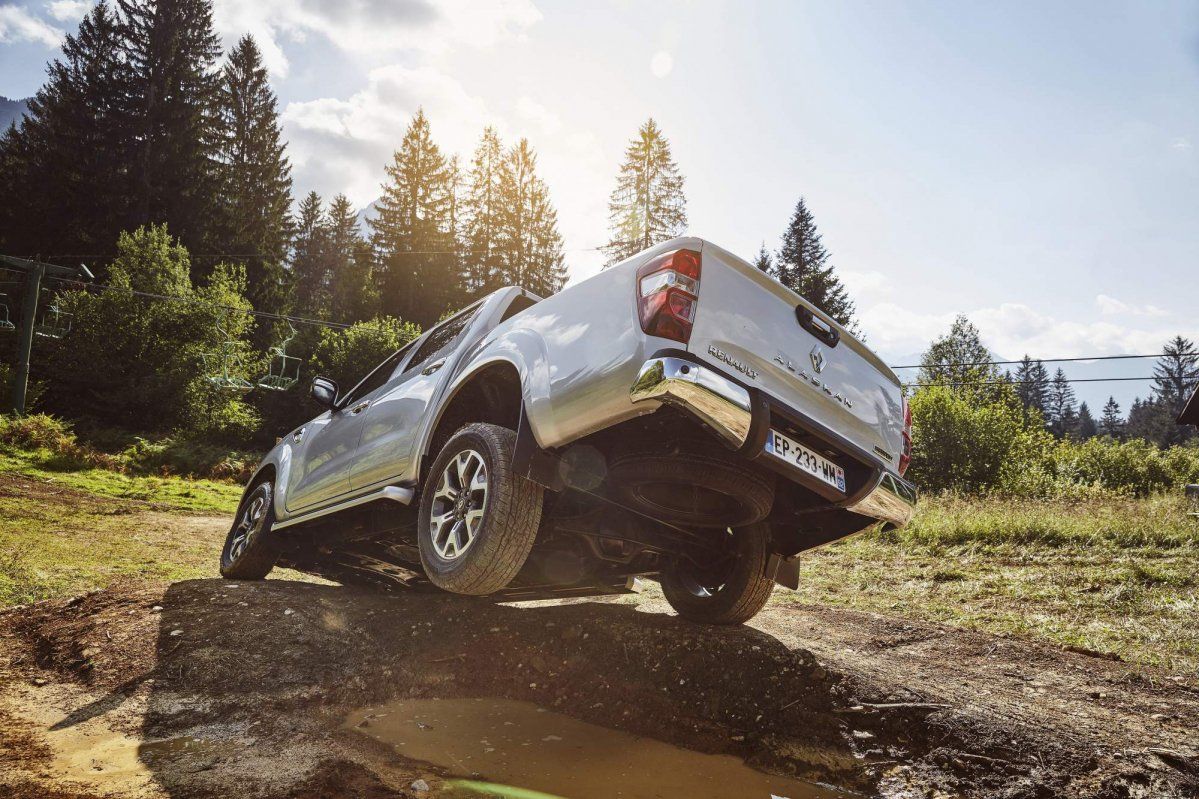 It's still a robust vehicle, as the ladder-frame chassis made of super-high-tensile-strength steel means it can carry heavy loads both on both off-road trails and the asphalt.
Its payload of more than one tonne and towing capacity of 3.5 tonnes are among the segment's highest, while the bed itself has a loading area of 2.46 square meters. The bed also offers a C-Channel tie-down system which consists of fixed rails on three sides of the bed and four sliding hooks to attach all types of loads. The bed's tailgate platform can withstand up to 500 kg.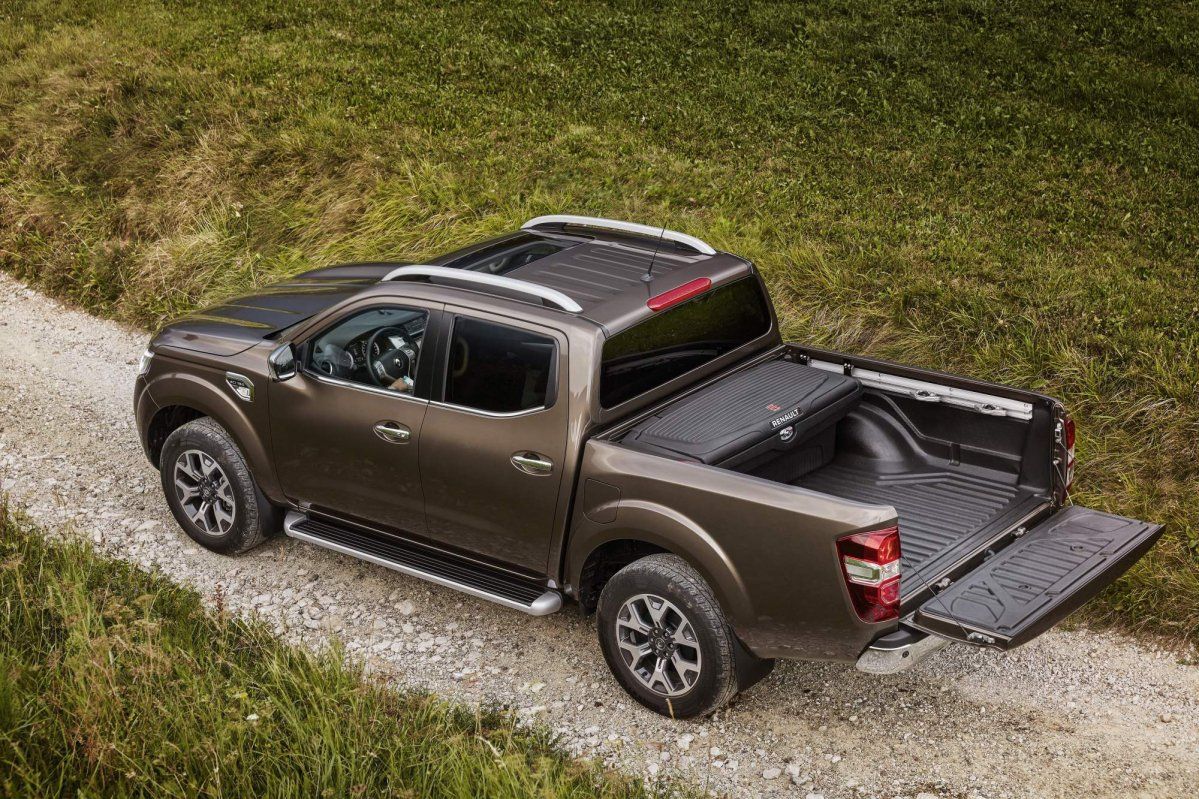 Power to carry the load comes from a 2.3-liter dCi four-cylinder diesel engine available in two states of tune: 160 hp (single turbo) and 190 hp (twin turbo). Transmission options include a standard six-speed manual and an optional seven-speed automatic.
Renault claims the Alaskan is the most economical model in the segment, with a NEDC combined-cycle fuel consumption of 6.3 l/100 km and CO2 emissions of 167 g/km.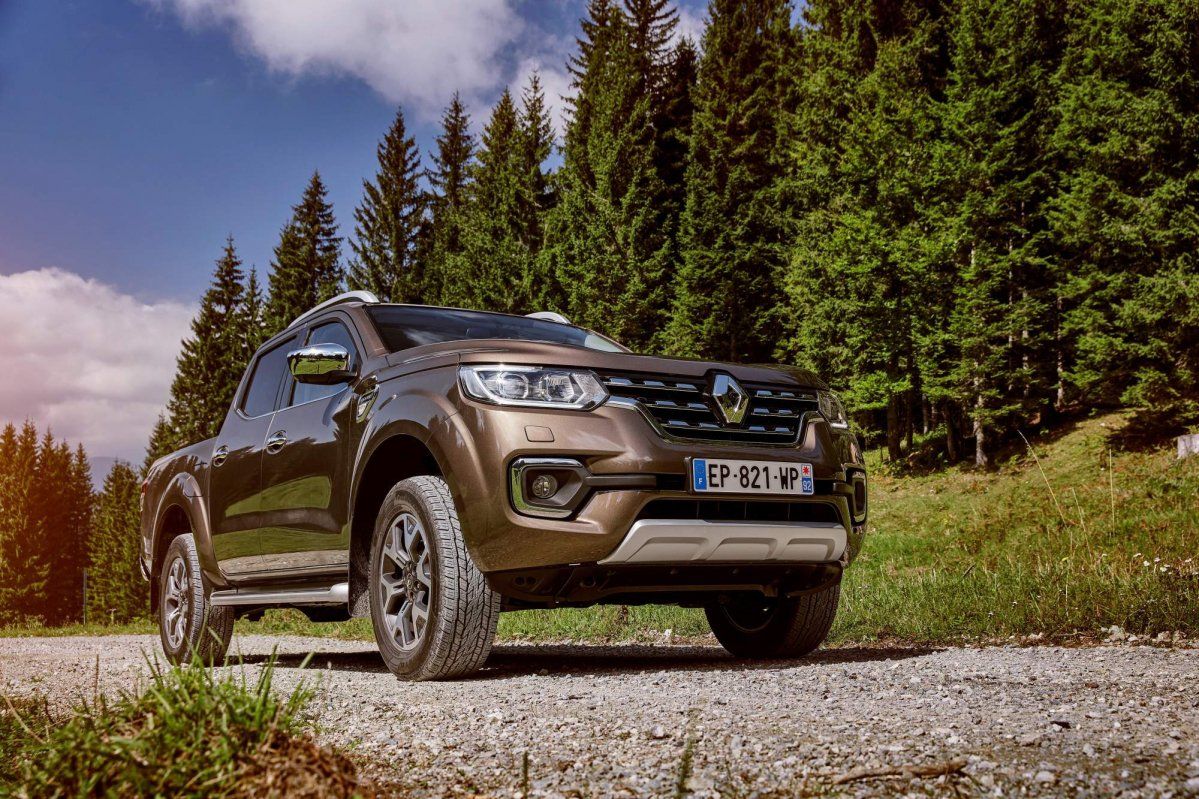 4x4 models offer a choice of three driving modes: 2WD (power goes to the rear wheels only), 4H (all-wheel drive for light off-road use, at speeds up to 100 km/h), and 4LO (low-range all-wheel-drive for extreme terrain). The Alaskan's off-road capabilities are also enhanced by systems such as the electronic limited-slip differential (eLSD), the self-locking rear differential, as well as Hill Start Assist and Hill Descent Control.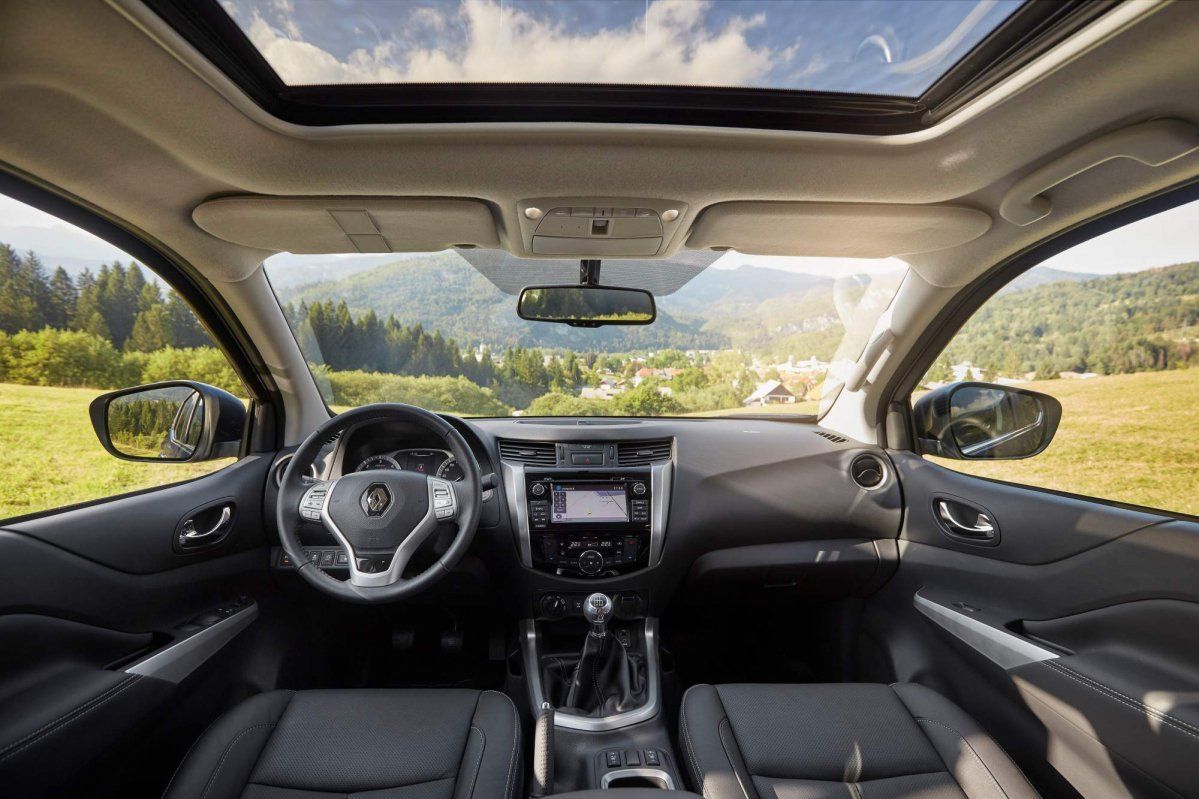 The Renault Alaskan debuts in Europe as a Double-Cab, 4x4 version, with more versions to be later added to the range, depending on demand.
If you're interested in one-tonne pickups, don't miss our review of the Toyota Hilux.