That raises the tally to six trim levels for the 2017 4Runner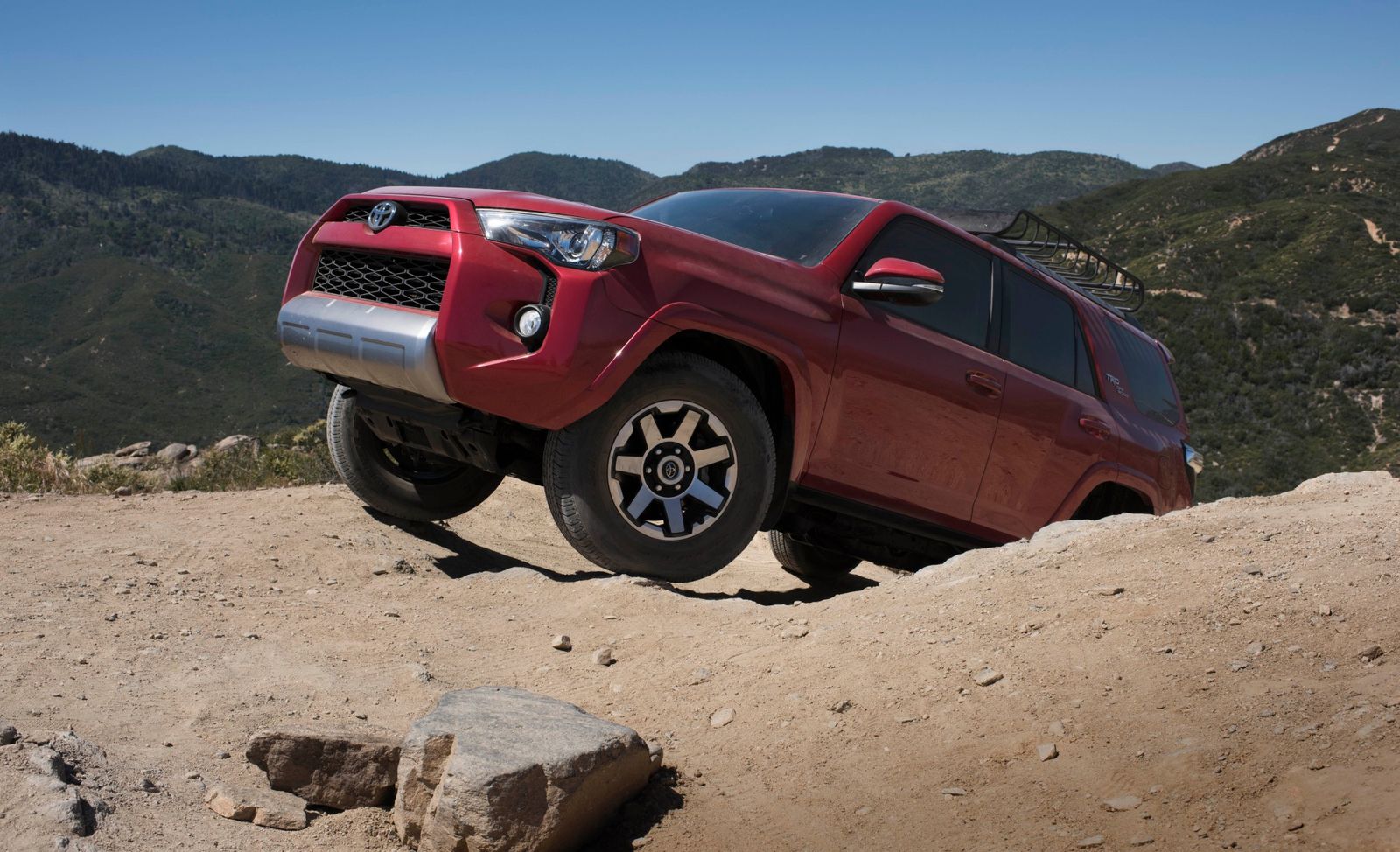 Toyota plans to unveil the 2017 4Runner later this year, which also coincides with the release of official pricing for the body-on-frame SUV introduced in 1984, after the carmaker ran extensive tests on the compact SUV converstion known as the Toyota Trekker.
But before that happens, the Japanese put their racing division (aka Toyota Racing Development) to good use. Sure, the words race and SUV don't get along very well except Dakar Rally sits in the same phrase, but the 2017 4Runner in TRD Off-Road and Off-Road Premium is all about subtle changes.
On the outside, the SUV adds new rims painted in black, and a TRD Off-Road badge stuck on the C-pillar, while inside, the center console mimics carbon fiber, the floor mats display the same TRD Off-Road lettering, and the TRD Off-Road adds the TRD abbreviation in red on the front headrests.
As for the technical bits, both variants offer the Multi-Terrain Select system, through which the driver can select a suitable mode tailored to the given terrain and conditions.
Other than that, the new trim levels offer an electronic-locking rear diff plus Toyota's Crawl Control feature – that's the one keeping the car's speed constant in rough off-road landscapes.
We'll get back on this topic as soon as Toyota releases pricing info for the 2017 4Runner, which will be available in SR5, SR5 Premium, TRD Off-Road, TRD Off-Road Premium, Limited, and TRD Pro flavor.