2018 Alfa Romeo Stelvio Quadrifoglio is now the quickest SUV on the Nürburgring
It beat the previous-generation Porsche Cayenne Turbo S by 8 seconds
Following the Giulia Quadrifoglio's 7:32 lap set one year ago, Alfa Romeo has claimed yet another Nürburgring lap record — this time in the mechanically-related Stelvio Quadrifoglio performance SUV.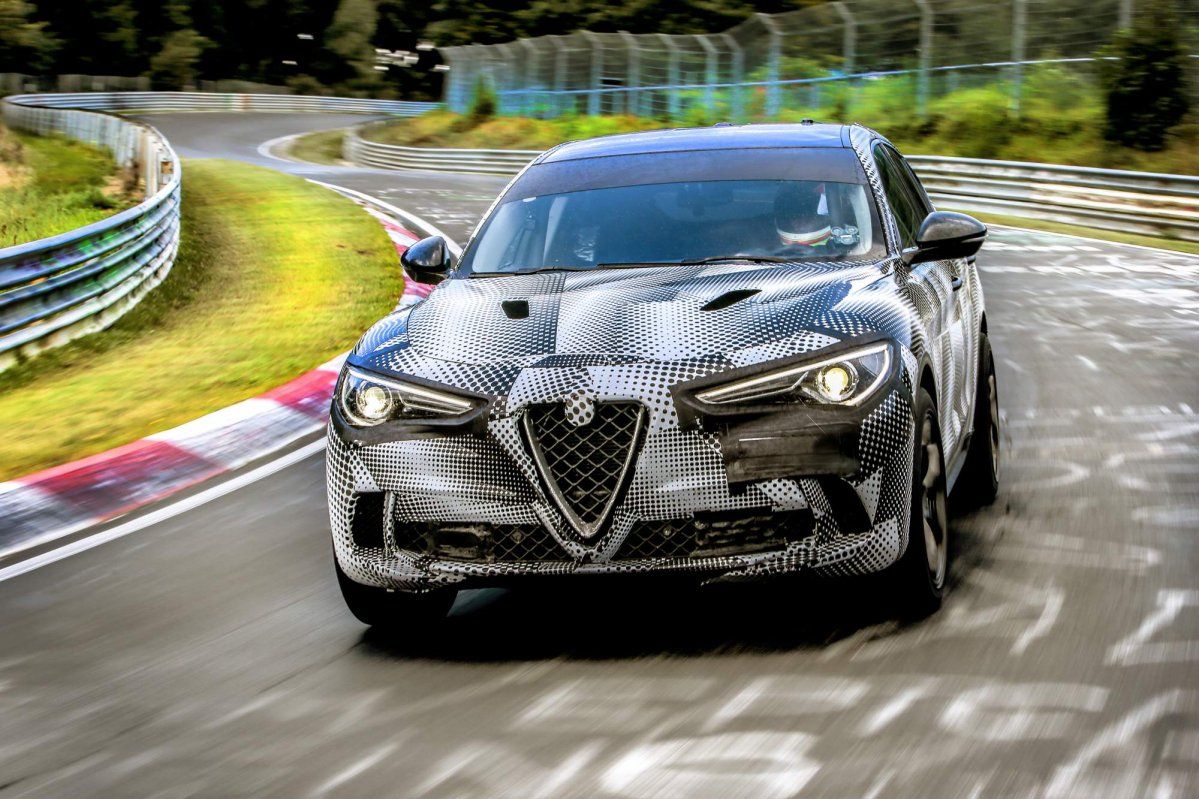 The Stelvio Quadrifoglio has covered the 20.7-km track in 7 minutes 51.7 seconds, which is the fastest time ever posted by a production SUV. What that means is Alfa Romeo now holds two Nürburgring lap time records: one for the fastest four-door production car (Giulia Quadrifoglio) and the other for the fastest production SUV (Stelvio Quadrifoglio).
The Italian performance SUV proved itself eight seconds quicker than the category's previous record holder, the former-generation Porsche Cayenne Turbo S (7 minutes 59.7 seconds). Will the latest Cayenne reclaim the title for Porsche? We'll just have to wait and see, I guess.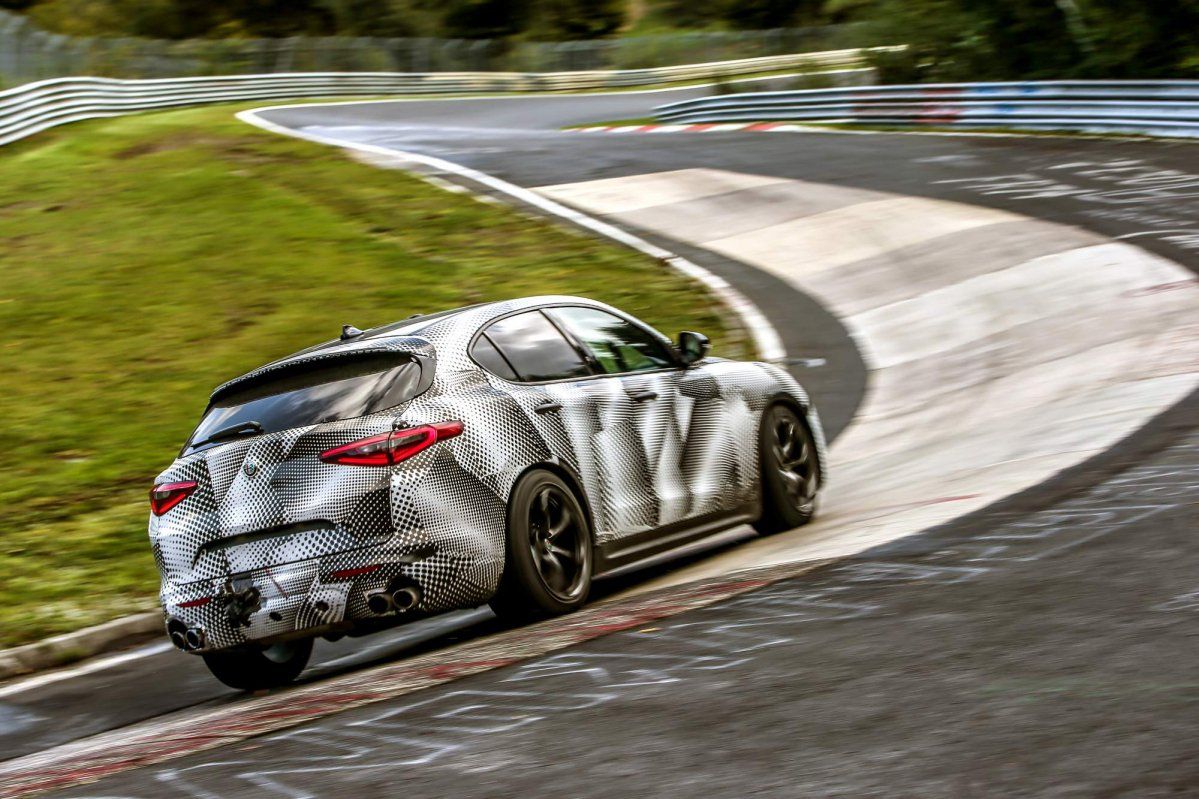 The Stelvio Quadrifoglio was driven by Fabio Francia, the same driver who also set the track record for the fastest four-door sedan on the Nürburgring with the Giulia Quadrifoglio.
By now you may have noticed that the car driven by Francia featured a strange camouflage foil, even though the Stelvio Quadrifoglio debuted a while ago. My only explanation is that Alfa Romeo used that foil to seal the gaps in the bodywork for better aerodynamic performance. I wonder how much time did that trick help save.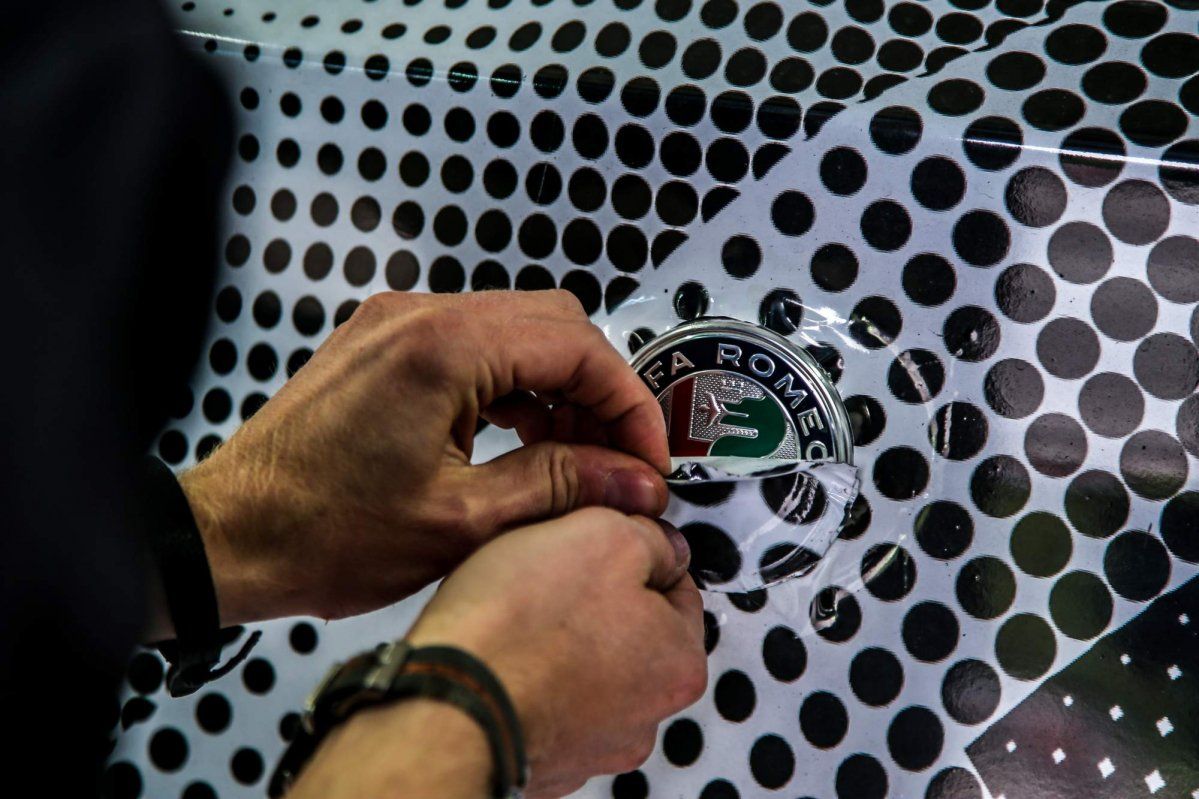 Anyway, you probably know the Stelvio Quadrifoglio uses an all-aluminum, direct-injection 2.9-liter twin-turbo V6 engine that delivers 510 horsepower and 443 lb-ft (600 Nm) of torque, sent to all four wheels via an eight-speed automatic transmission that shifts gears in just 150 milliseconds in Race mode.
The SUV has a 50/50 weight distribution and a class-exclusive carbon fiber driveshaft, among other things. It also features a torque vectoring differential, and a Quadrifoglio-tuned adaptive suspension, among other things.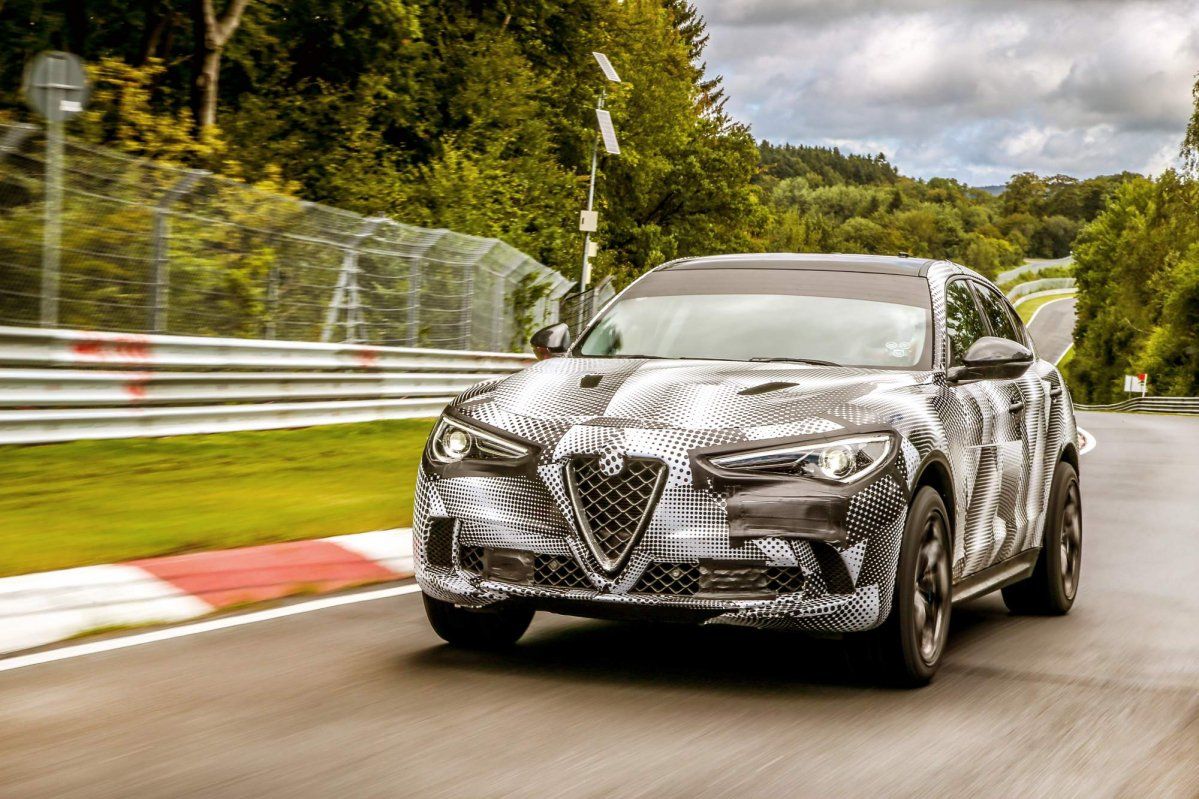 Customers can order high-performance options such as ultra-lightweight Sparco racing seats with a carbon fiber shell, as well as a Brembo carbon-ceramic material (CCM) brake system.
Head over to the video below to watch the Stelvio Quadrifoglio's full onboard lap.
It may not offer the same performance, but in the real world the 280-hp Alfa Romeo Stelvio First Edition may be a better choice.