2018 Alfa Romeo Stelvio Sports Giulia Styling Cues at LA Auto Show
Alfa's first SUV is a bulky Giulia, not that there's anything wrong with that
At last, Alfa Romeo showcases the long-awaited Stelvio, its first SUV in over a century of history. We say "at last" because the first Alfa SUV sketch happened over 13 years ago - remember the Kamal concept? But enough with the malice — the Stelvio is real and proves that Alfa Romeo's "La meccanica delle emozioni" (the mechanics of emotion) motto applies to larger bodies, too.
The car on display at the 2016 LA Motor Show is the top-of-the-line Quadrifoglio, featuring the 505 hp 2.9-liter V6 unit we've already seen (and experienced) in the Giulia Quadrifoglio.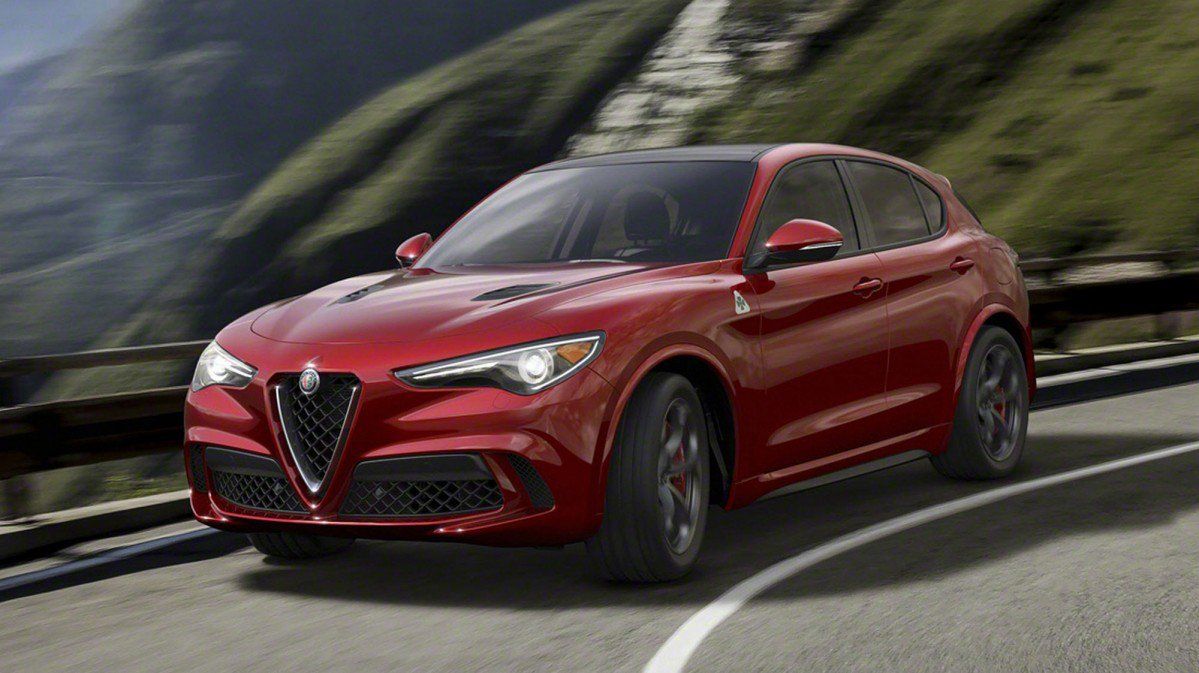 The torque figure (443 lb-ft/600 Nm) stays the same as in the Giulia, with the only difference being that it is sent to both axles via an eight-speed automatic gearbox. By default, the Q4 all-wheel-drive system sends all the power to the rear axle, transferring up to 50 percent of the torque to the front as the grip limit is reached.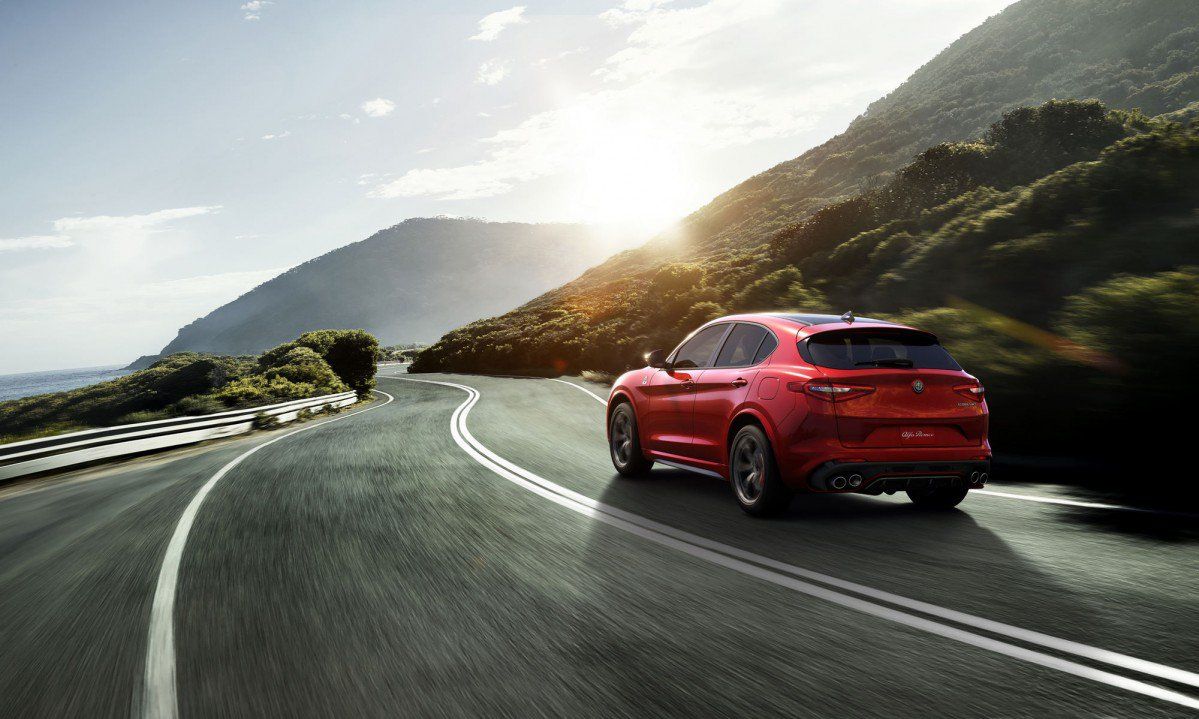 Naturally, the Quadrifoglio trim also packs a torque-vectoring rear differential, stiffer suspensions, and bigger brakes. The car's behavior can be preset through the DNA Pro selector that features four different modes: Dynamic, Natural, Advanced Efficiency, and Race (exclusive to the Quadrifoglio). As far as sportiness is concerned, you can upgrade the Stelvio with optional equipment such as carbon-ceramic discs, and Recaro sport seats.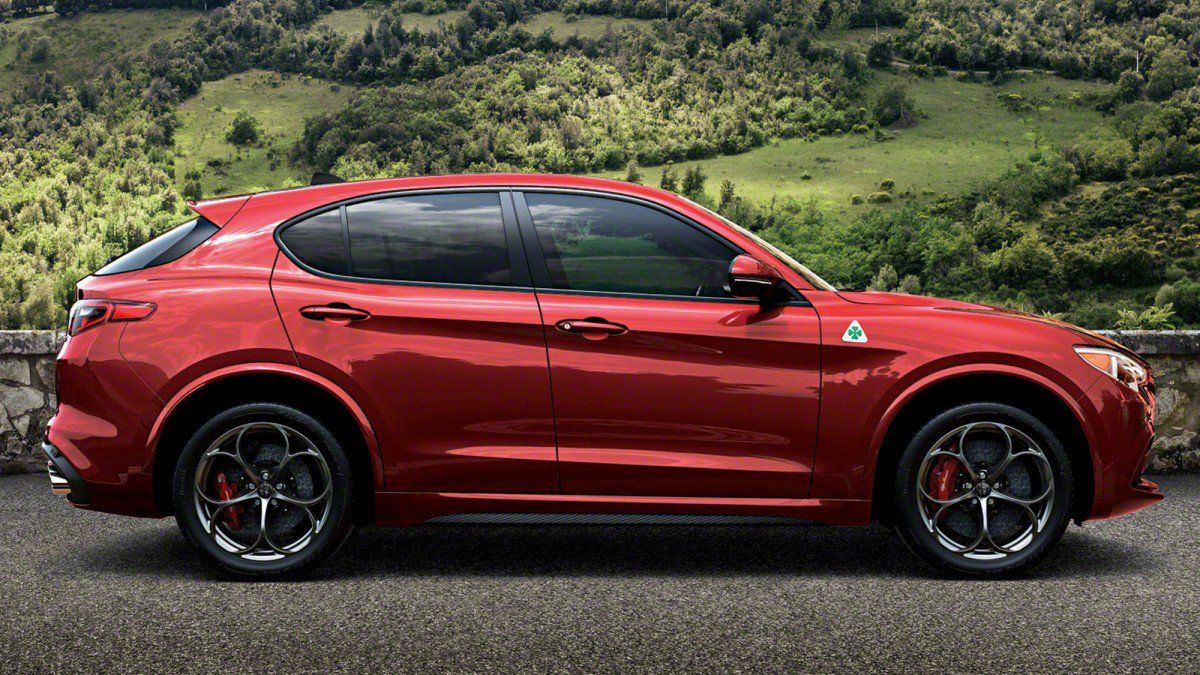 Performance-wise, the Stelvio Quadrifoglio is a tenth of a second slower than the Giulia: 0-to-60 mph (96 km/h) takes 3.9 seconds, while top speed is 177 mph (285 km/h). It's impressive, but not as impressive as Alfa CEO Reid Bigland's prediction for a Nürburgring lap time of under eight minutes. Mind you, that is Porsche Panamera territory.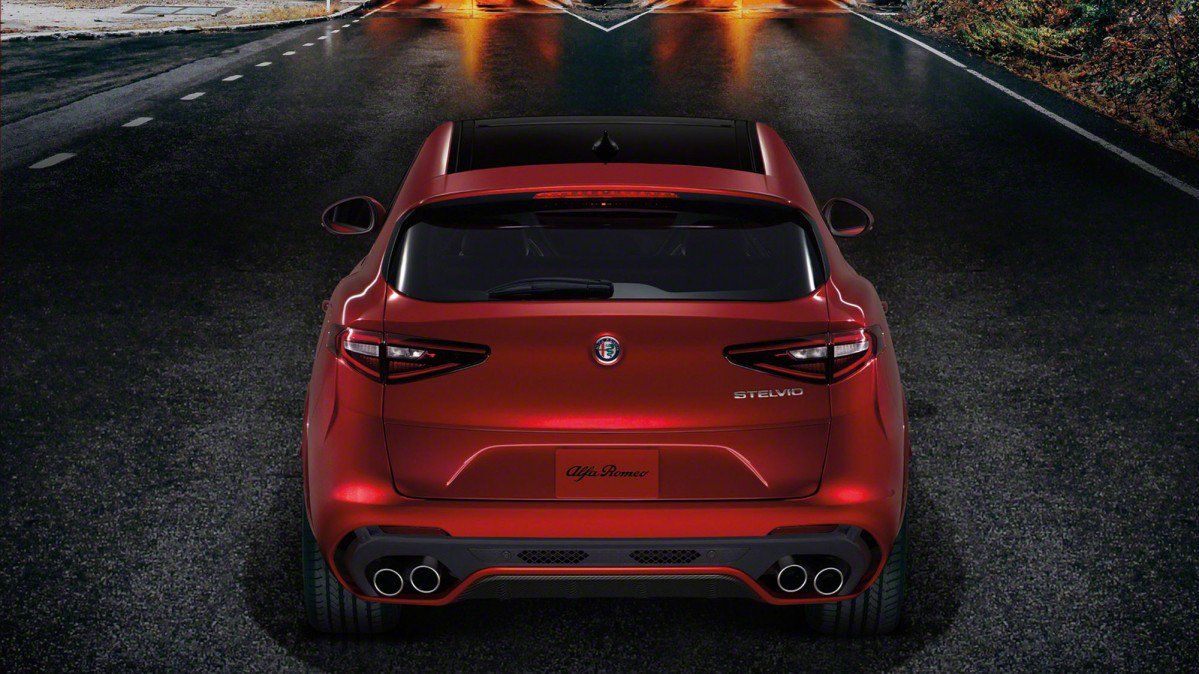 However, the Stelvio is not all about the Quadrifoglio, albeit this version is the most desirable: the line-up will also include a 280 hp 2.0-liter Ti trim and, later on, a 207 hp rear-wheel-drive diesel version.
There are 13 different exterior colors to choose from and seven wheel designs, ranging from 18 to 21 inches in diameter. For the audiophiles, there's even an optional 900-watt Harman Kardon surround system.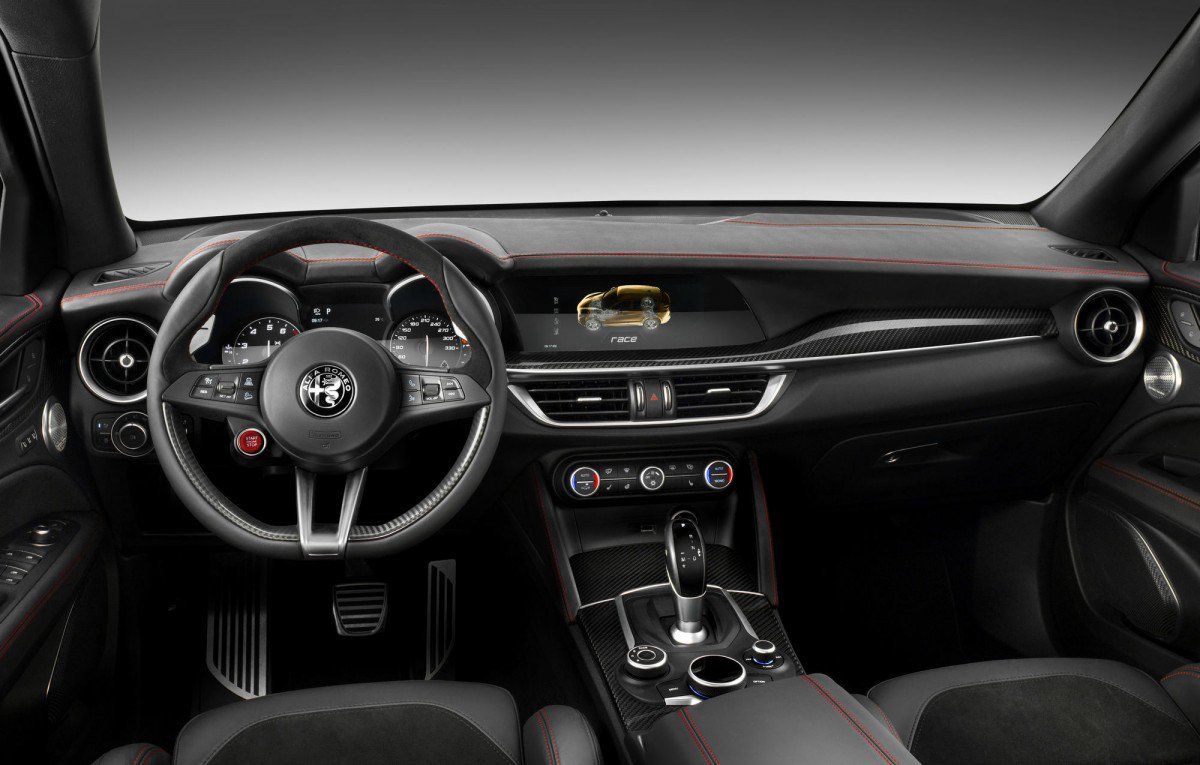 If you've seen Giulia's interior, you've seen the Stelvio's cabin as well. The dashboard layout is similar and appears to feature the same materials. What we like the most is not Alfa's desire to keep things simple inside, but the fact that the infotainment screen is embedded in the dashboard. God, please make this a trend again!
Regarding the electronic safety aids, the Stelvio comes with Forward Collision Warning-Plus, Adaptive Cruise Control-Plus, Lane Departure Warning, Blind-spot Monitoring, Rear Cross Path detection and front- and rear-park assists.
See more about this new SUV in our photo gallery!