It's the first Alpine sports car in more than two decades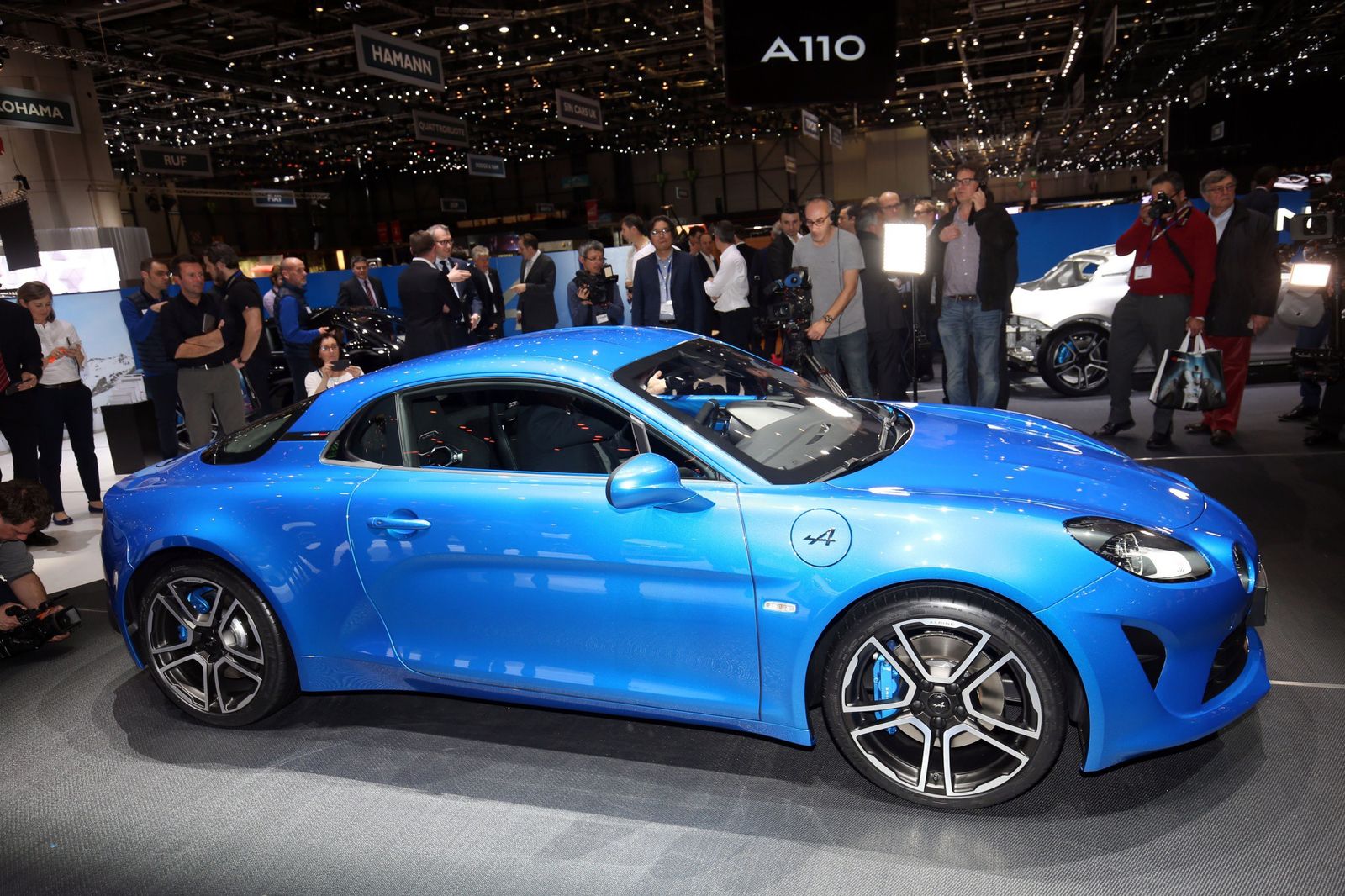 The all-new Alpine A110 has finally been unveiled at the Geneva Motor Show as a mid-engined, two-seater sports coupé that targets models like the Porsche 718 Cayman and Alfa Romeo 4C.
Staying true to the spirit of its predecessors (particularly the A110 "Berlinette"), the new Alpine targets driving pleasure first and foremost.
Many factors contribute to that: the lightweight aluminum platform and body, the all-new 1.8-liter turbocharged gasoline engine, the low center of gravity, the double wishbones suspension (front and rear), and the aerodynamic body — to name only the most important.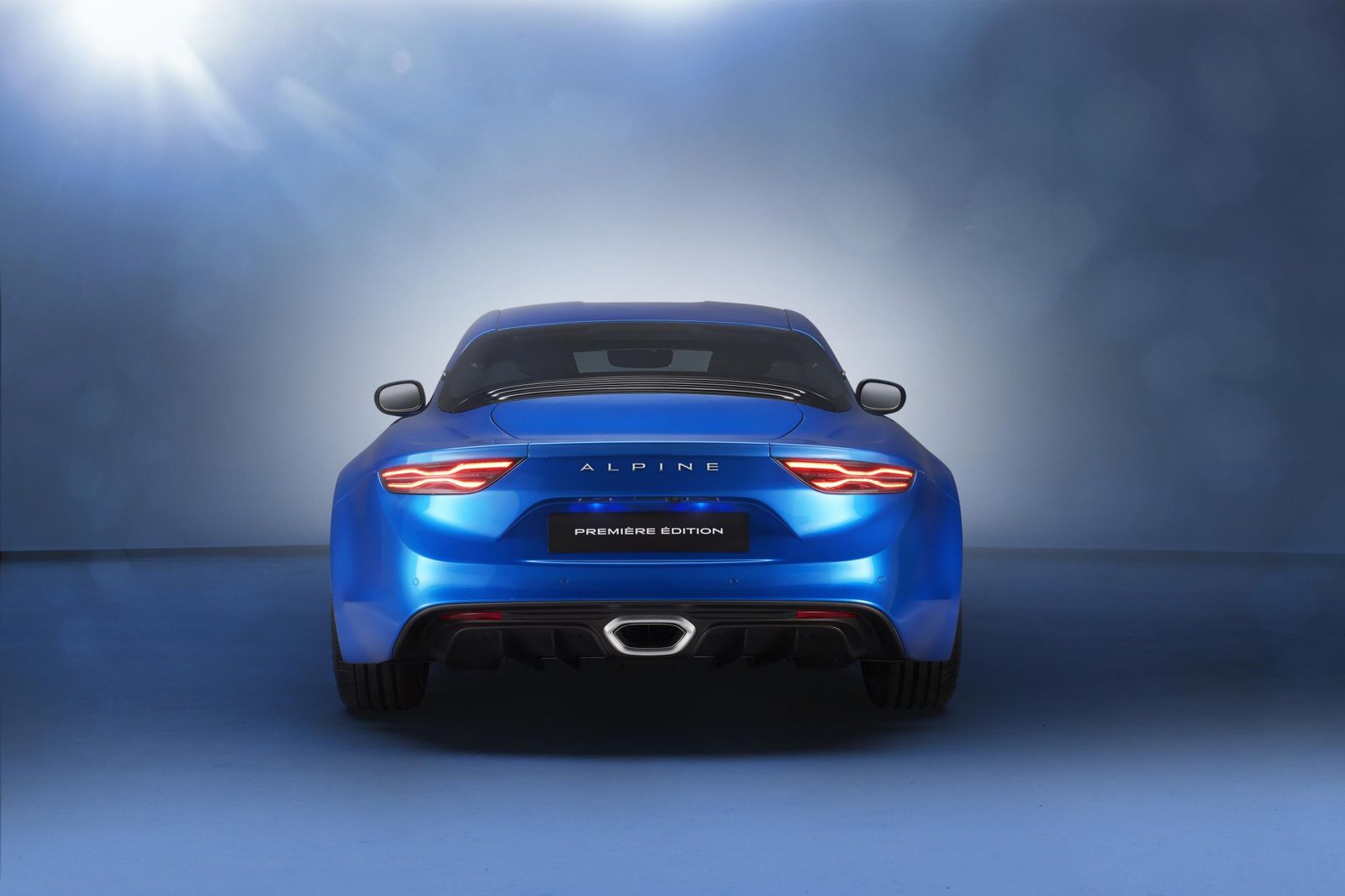 The Alpine A110 has a compact footprint, with a length of 4,178 mm, a width of 1,798 mm, and height of 1,252 mm. It has a curb weight of only 1,080 kg (2,381 lb), distributed 44 percent over the front axle and 56 percent over the rear axle.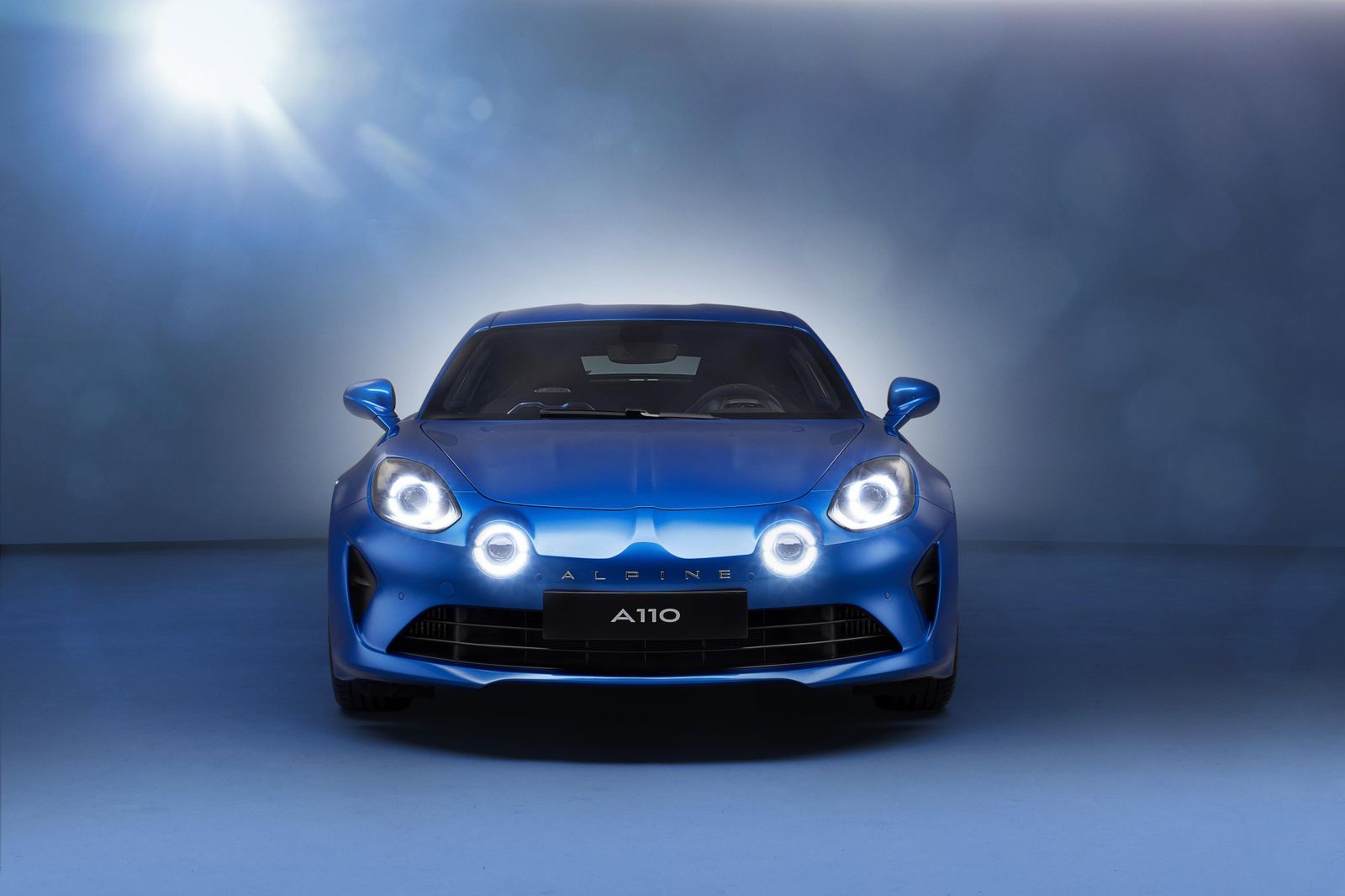 According to the automaker, the A110's mass is concentrated around the center of the car, since the engine sits in front of the rear axle and the fuel tank behind the front axle. That usually results in great cornering abilities, with Alpine saying it enables the driver "to feel at one with the car."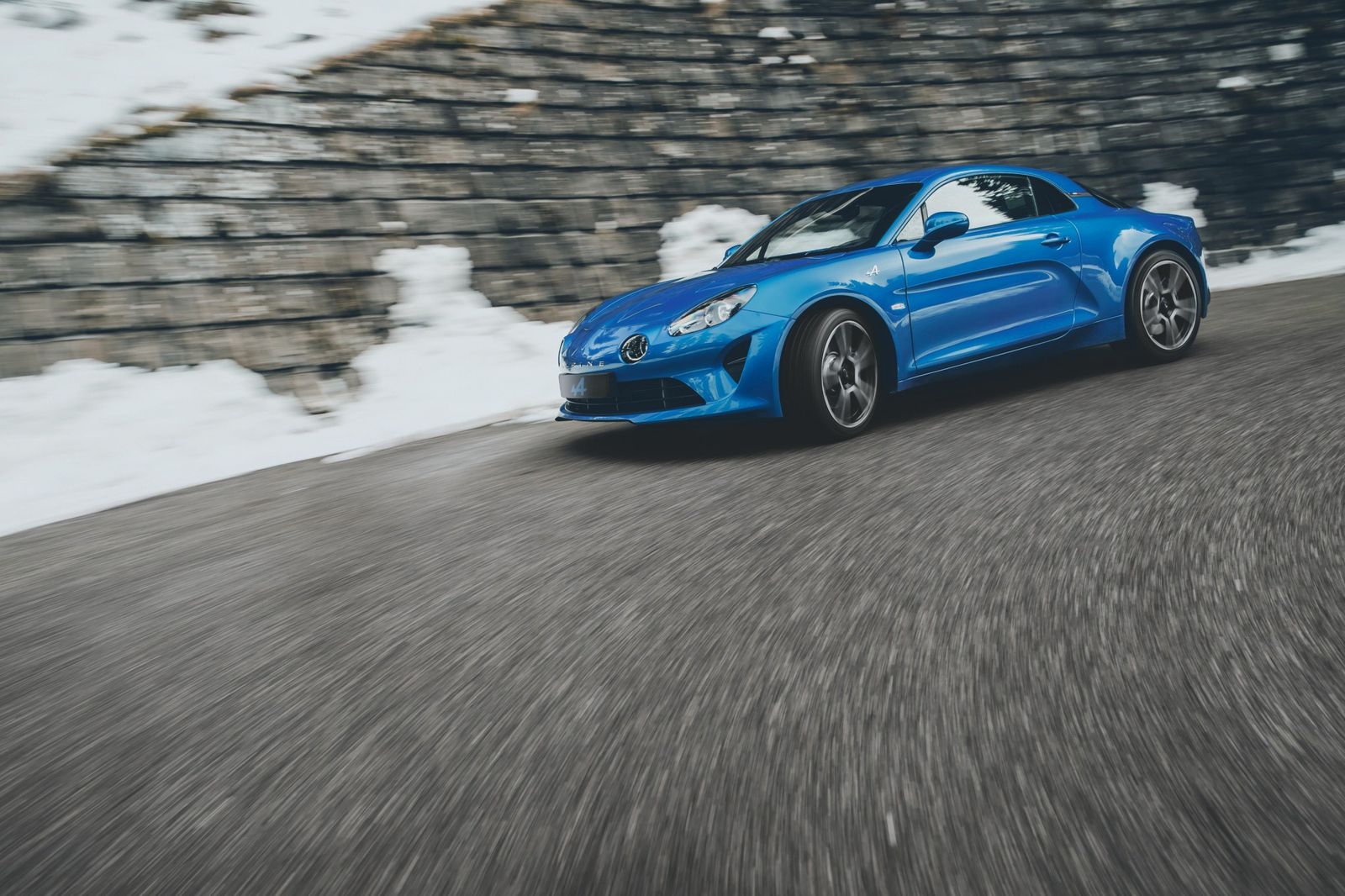 The A110 is powered by a new 1.8-liter four-cylinder turbocharged gasoline engine customized fitted by Alpine and Renault Sport with a specific air intake, turbocharger, exhaust system and engine tune. The result is a power output of 252 hp and a peak torque of 320 Nm (236 lb-ft).
With a power-to-weight ratio of 233 hp/ton, the Alpine A110 sprints from 0 to 100 km/h (0-62 mph) in only 4.5 seconds and reaches an electronically-limited top speed of 250 km/h (155 mph).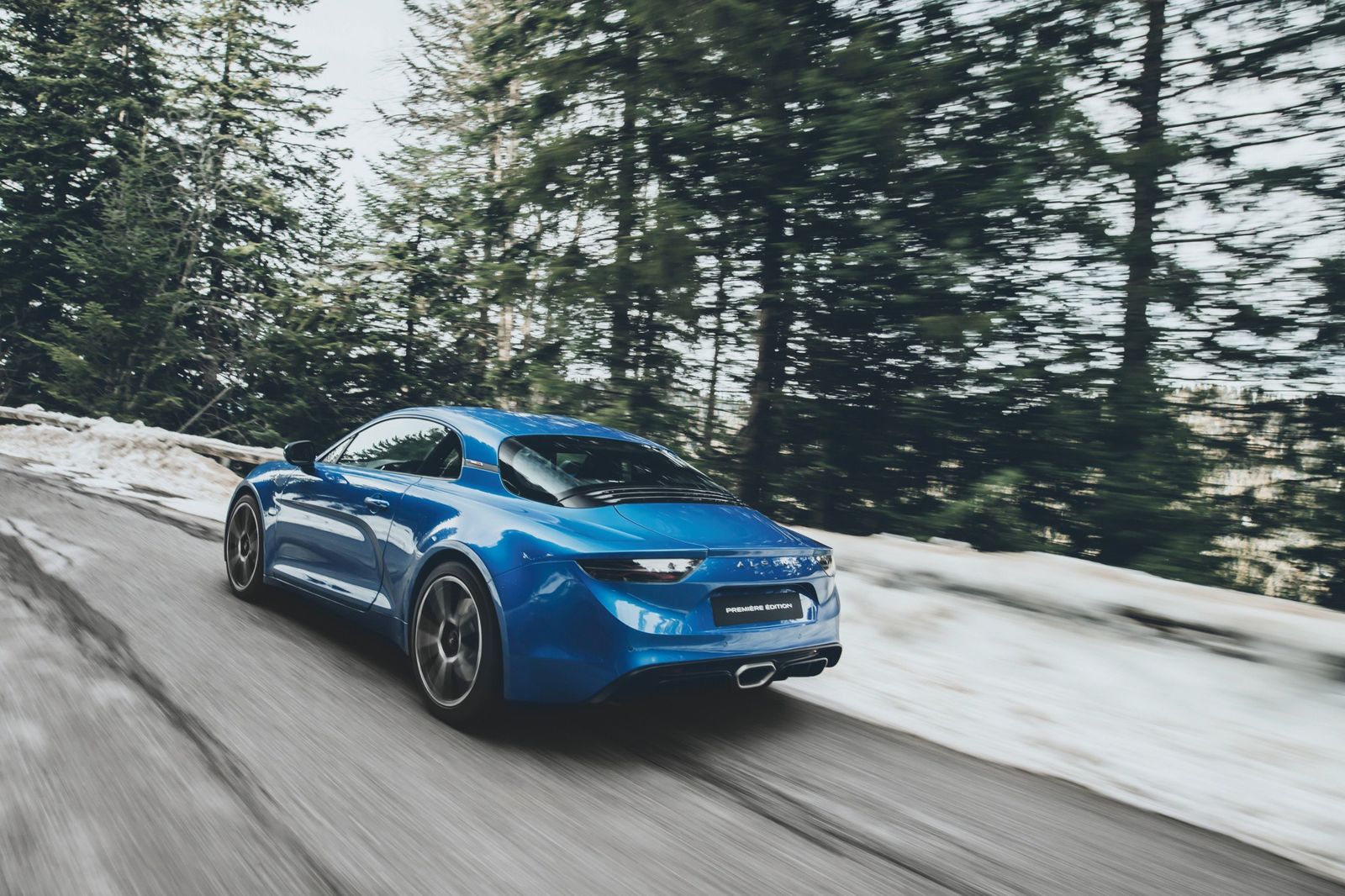 The engine is mated to a seven-speed Getrag wet-clutch DCT transmission with gear ratios developed for Alpine. The A110 offers three driving modes (Normal, Sport, Track) that alter settings for the engine and gearbox, steering, ESC, exhaust note, and driver display.
The retro-inspired design is spiced with modern cues such as the four independent LED DRLs and the X-shaped signature of the LED taillights that also feature dynamic turn indicators.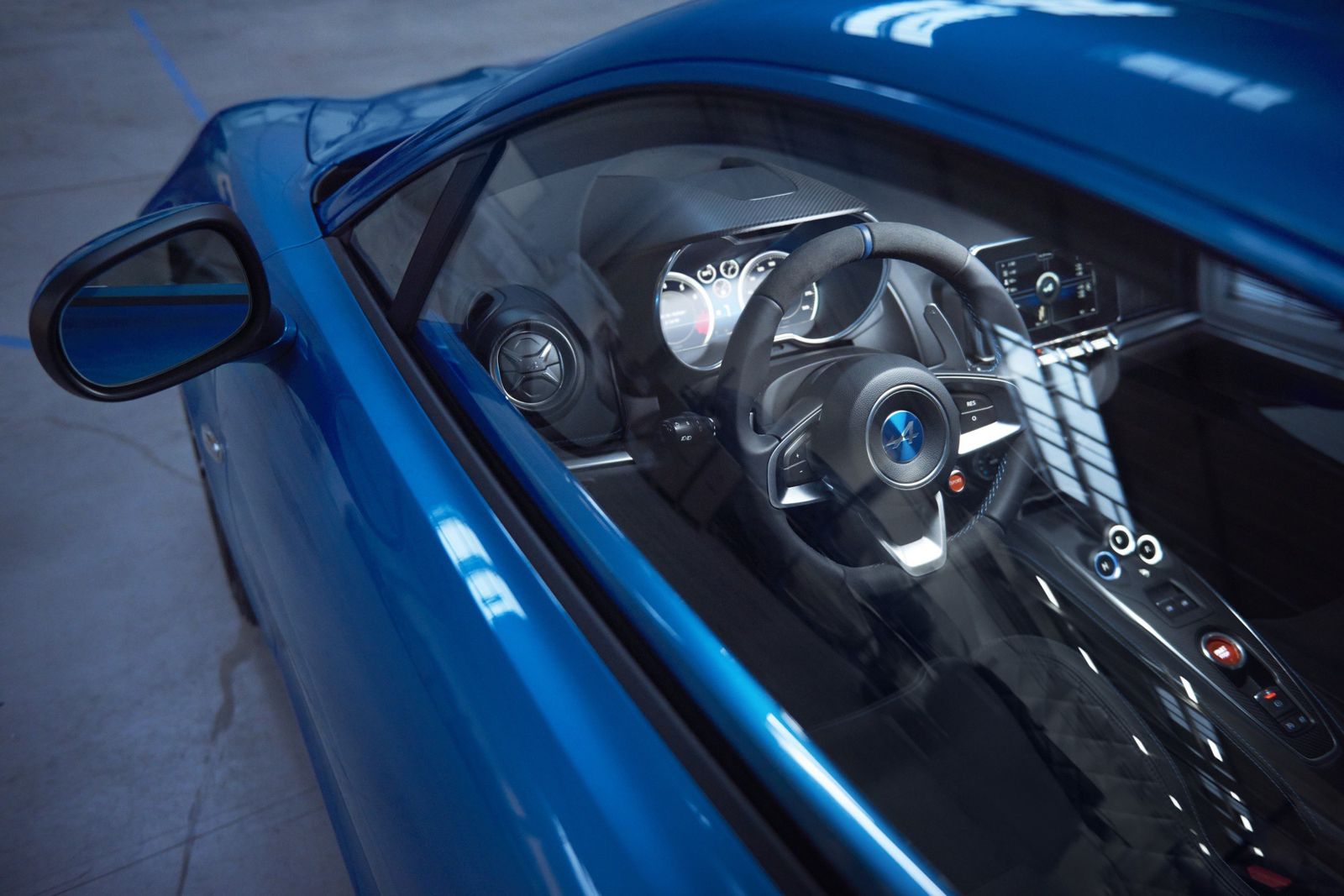 Inside, the A110 is said to offer a comfortable driving position thanks to the Sabelt bucket seats, as well as materials such as natural-grain leather, structural aluminum, and carbon fiber.
The new Alpine A110 will arrive in late 2017 in select left-hand-drive European markets, and in the UK and Japan from 2018. It will be built at the Alpine factory in Dieppe, initially in a run of 1,955 "Première Edition" units, each priced from €58,600 (in France). After that, Alpine will offer several A110 trim levels.