2018 Bentley Continental GT3 is the new Conti's brutal racing twin
The all-new Continental drops gentlemanly grand touring manners for racetrack savagery
Revealed a couple of months ago, the all-new Bentley Continental has already been given a GT3 racing version.
Based on the third-generation Continental coupé, the new Continental GT3 picks up where its predecessor left off when it comes to design and performance.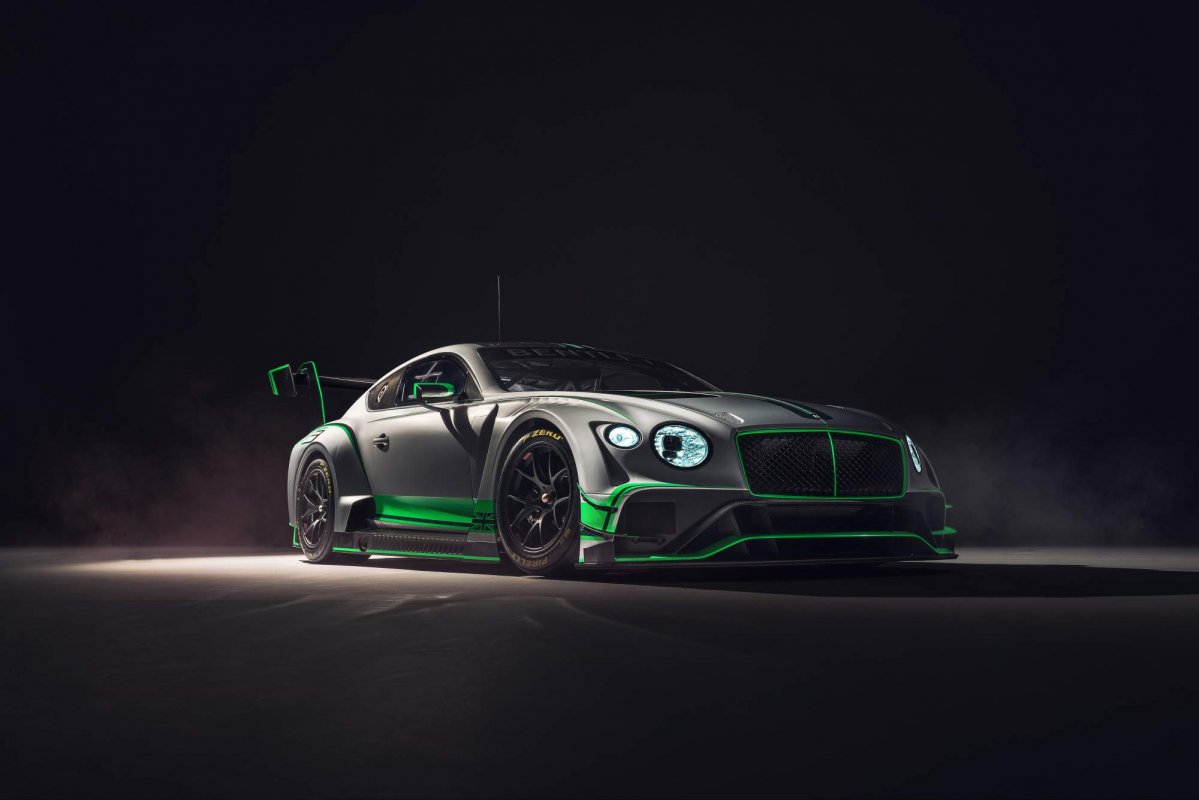 It's ambitious as well, as Bentley Motorsport and M-Sport have designed it to win titles both in Blancpain GT Series Endurance Cup and the Intercontinental GT Challenge.
The first thing you notice is obviously the extreme aero kit: the carbon fiber rear wing is so big you'd expect the Conti GT3 has aviation ambitions as well. Not to mention the massive rear diffuser and the numerous winglets and air vents that help it plow its way through the air with minimal drag and turbulence.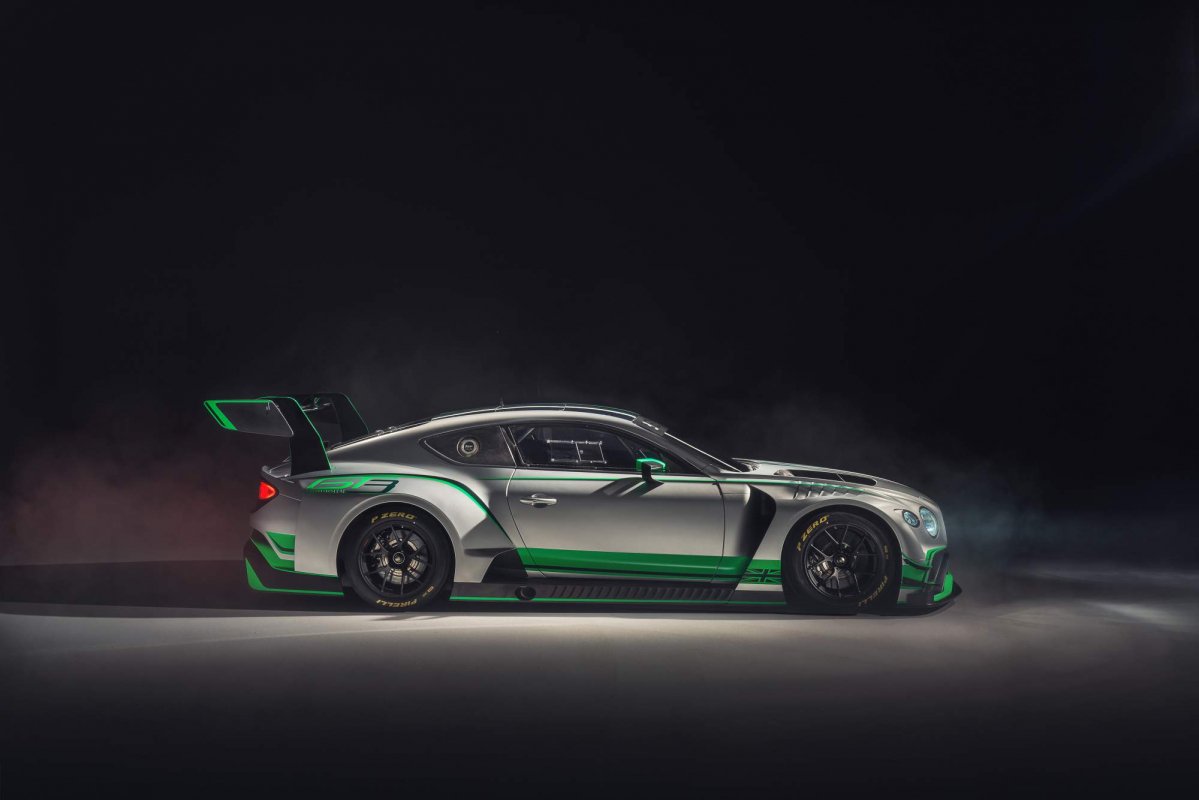 The car's aerodynamic surfaces have been crafted in the wind tunnel and are based on the shape of the road car — only the race version's increased visual muscle is not just for show. The inflated wheel arches also feature aero devices for additional downforce.
Under the skin, the 2018 Continental GT3 features a new double wishbone suspension with four-way adjustable racing dampers, as well as a new braking system, while the engine is an evolution of its predecessor's 4.0-liter twin-turbo V8. It features a redesigned dry sump system and all-new intake and exhaust systems, for an unrestricted power that exceeds 550 bhp.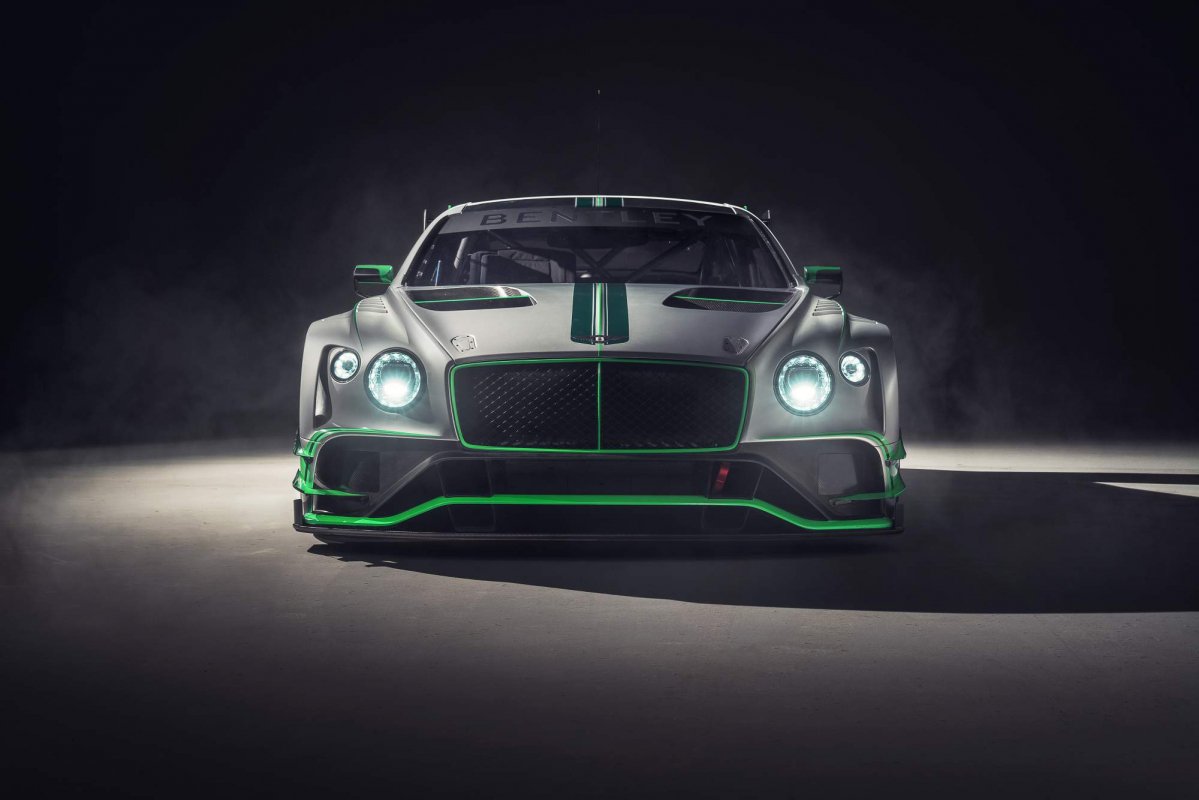 The engine is linked to a Ricardo six-speed sequential transaxle gearbox that sends power to the rear wheels. Since the race-ready weight is "significantly less" than 1,300 kg (2,866 lb) and it's said to be distributed ideally to the two axles, performance should be neck breaking.
The all-new Continental GT3 has already started a six-month test program in the UK, France, and Portugal. There's more development work to be done, however, including full 24-hour endurance race simulations. Only after that will customers be able to buy it, with Bentley estimating that will happen from June 2018.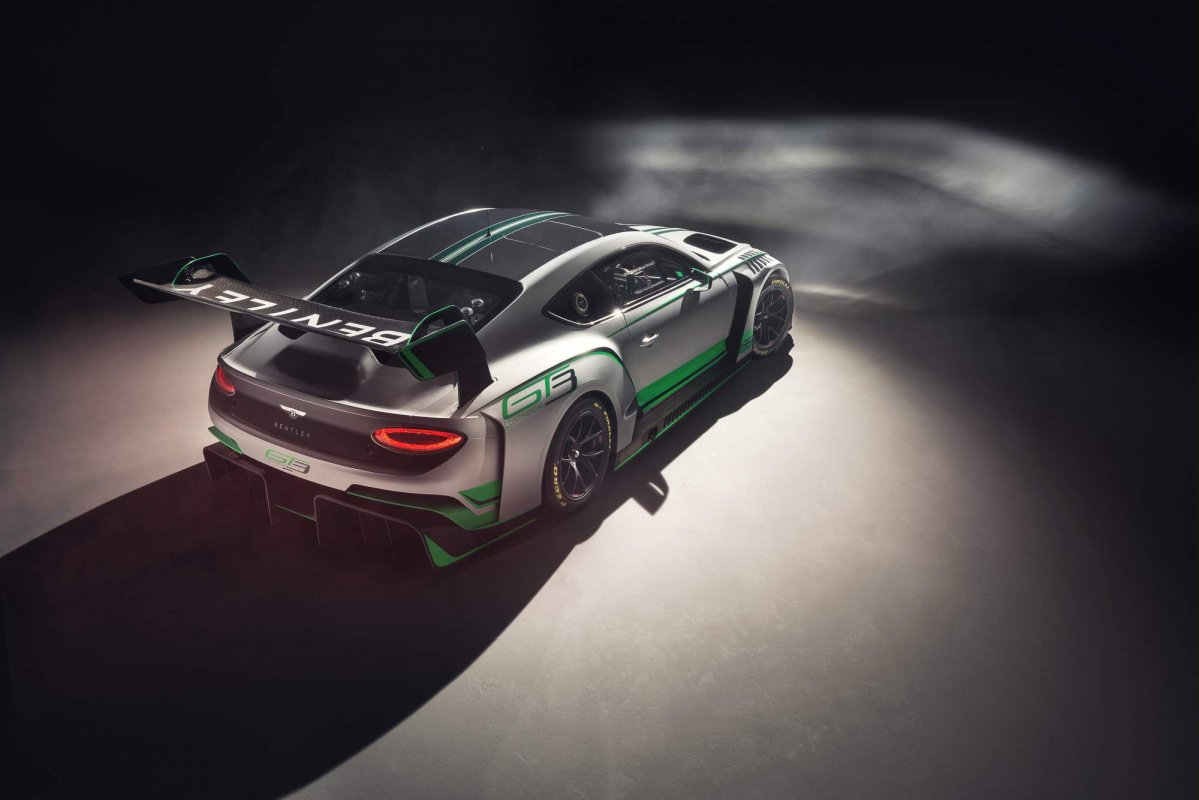 Curious about the Conti GT3's competition? For starters, check out the Mercedes-AMG GT3.