Lots of carbon bits to make your new M5 that much more expensive and noticeable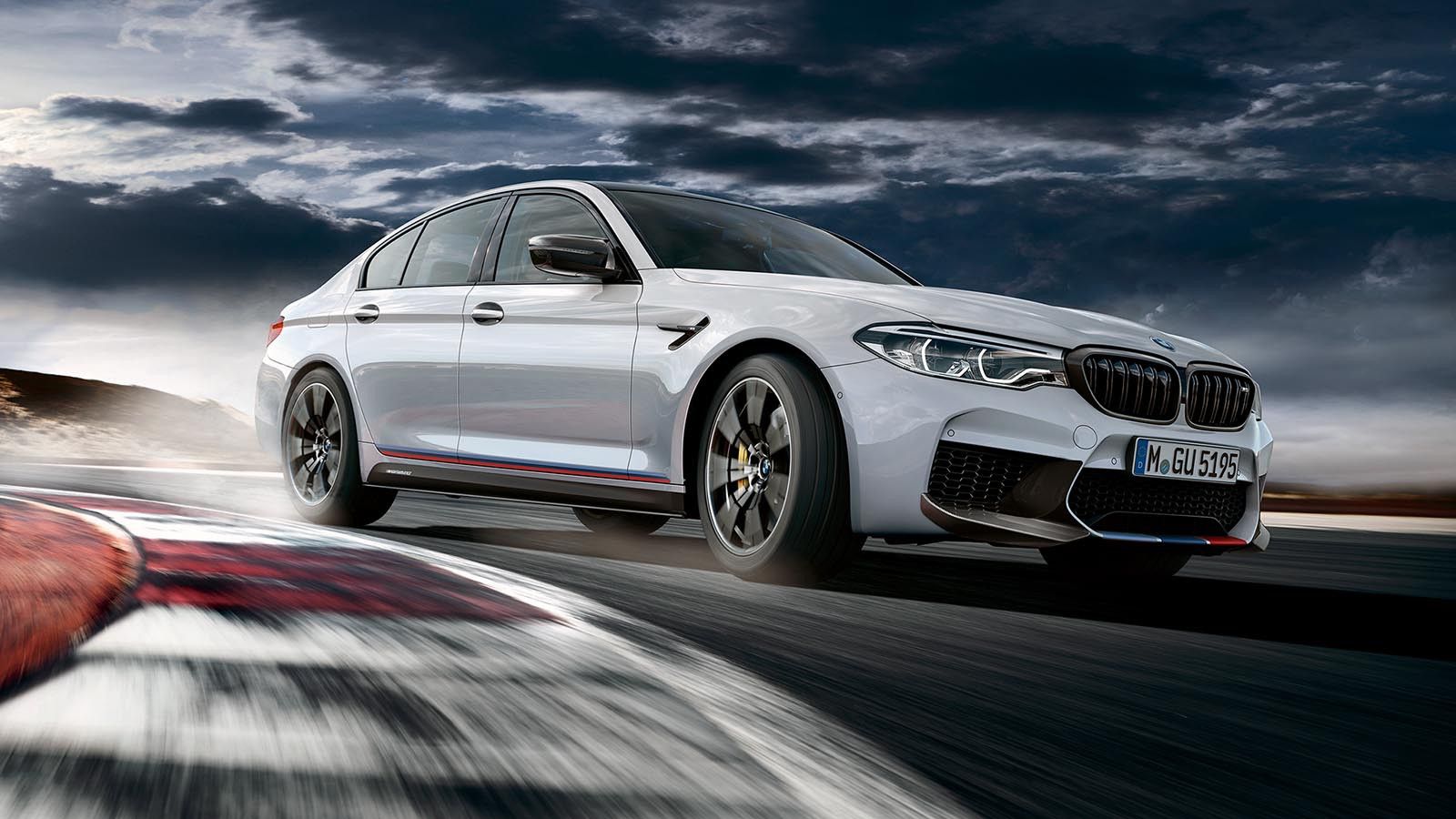 BMW has altered the formula with the new 2018 M5 sedan since it's the first proper M-car that only comes with all-wheel drive. What they haven't changed, though, is their range of M Performance bits to dress up the look of the car most of which are available as retrofit options – you don't have to order the car with them to have them installed, that is.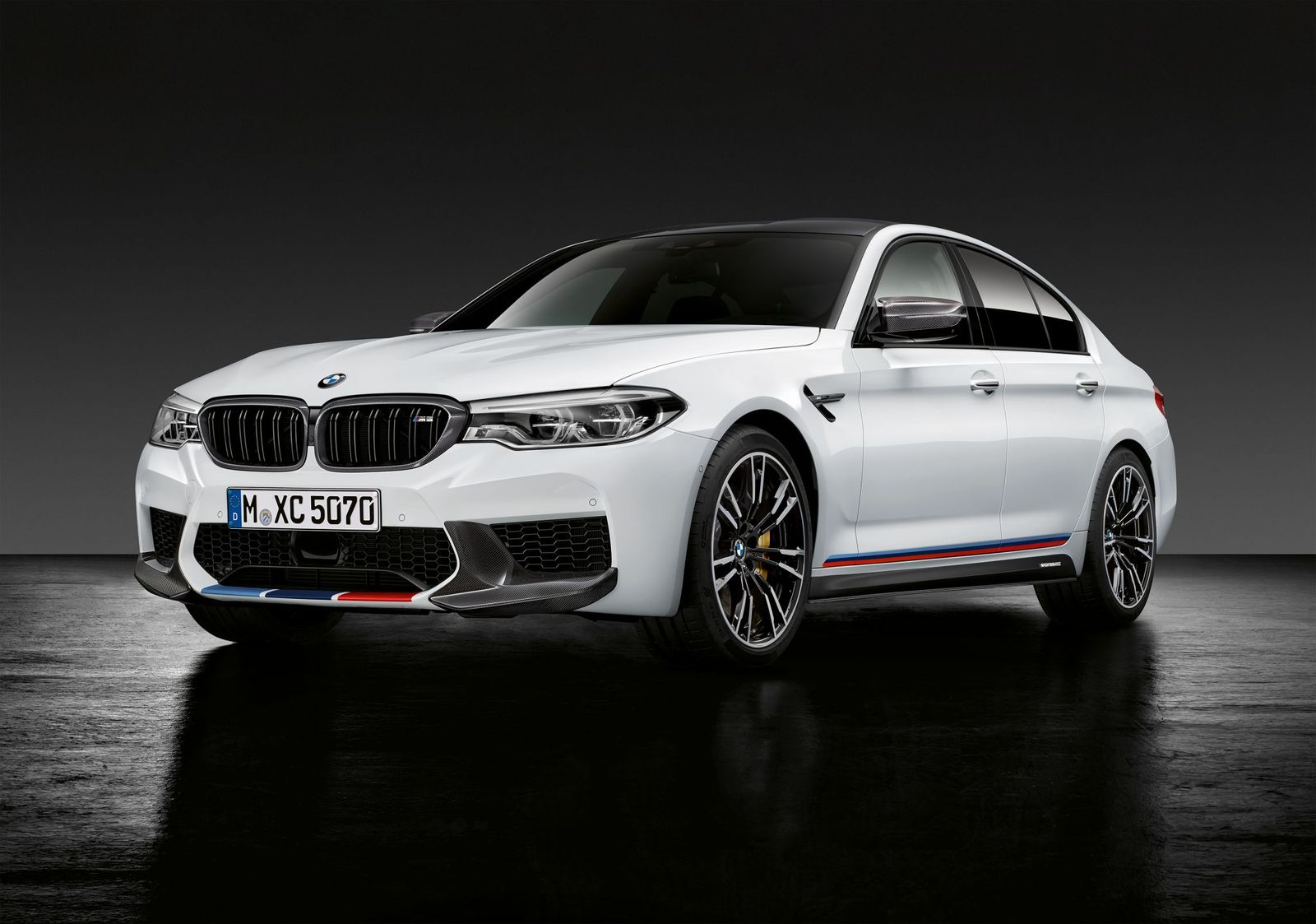 So what are these new M Performance parts? Well, starting at the front there's "a newly designed front attachment, side sill attachments, a carbon fibre rear spoiler, a carbon fibre rear spoiler Pro and a rear diffuser." BMW says that these parts not only enhance the look of the M5 but they also aid in its aerodynamic properties, although it is not mentioned what exactly it is they do.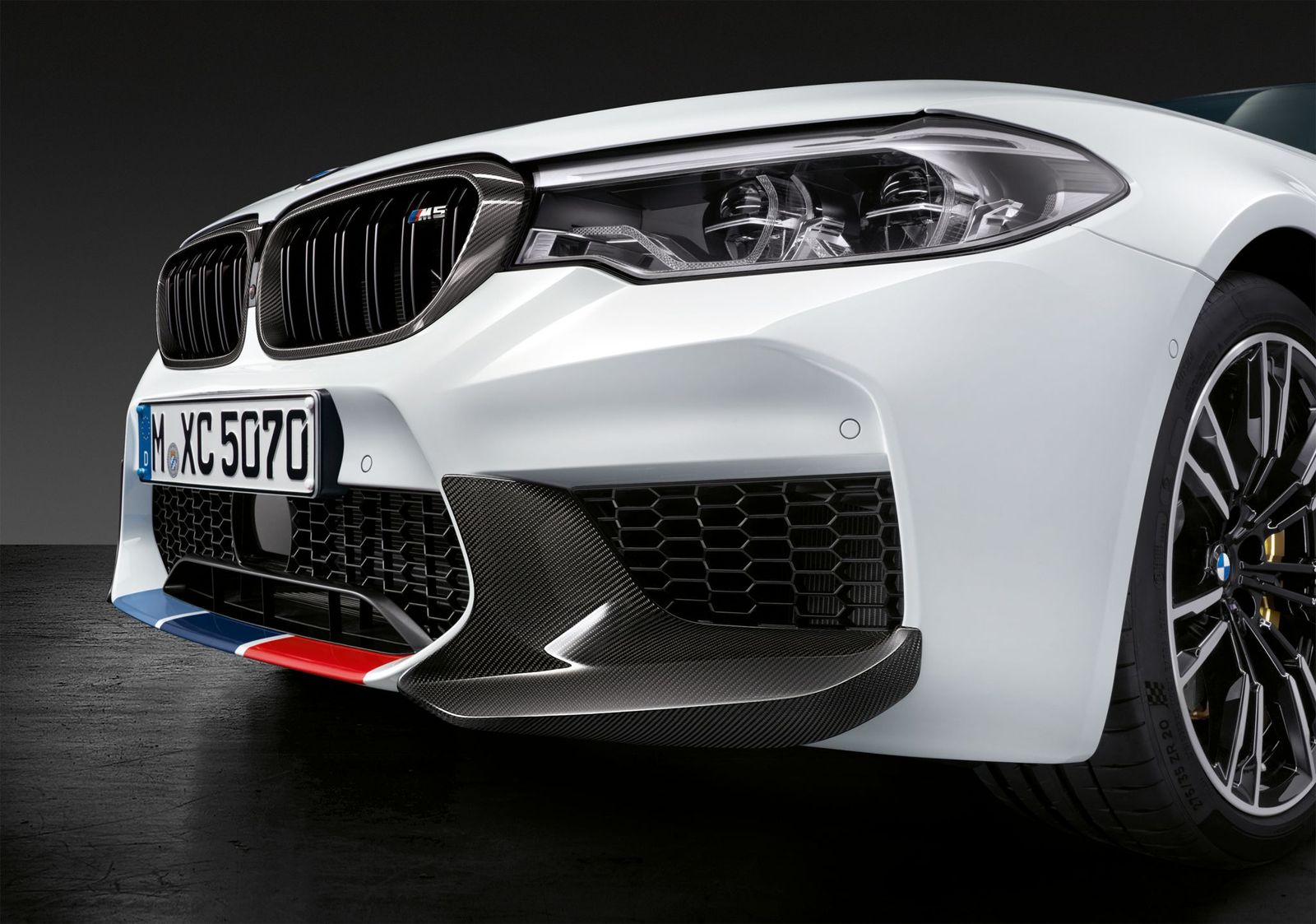 You can also opt for carbon surrounds for the kidney grilles as well as the side breathers too and of course the obligatory carbon mirror caps. BMW also offers unique side sills that also have the M colors running lengthwise across them – you really can't miss it.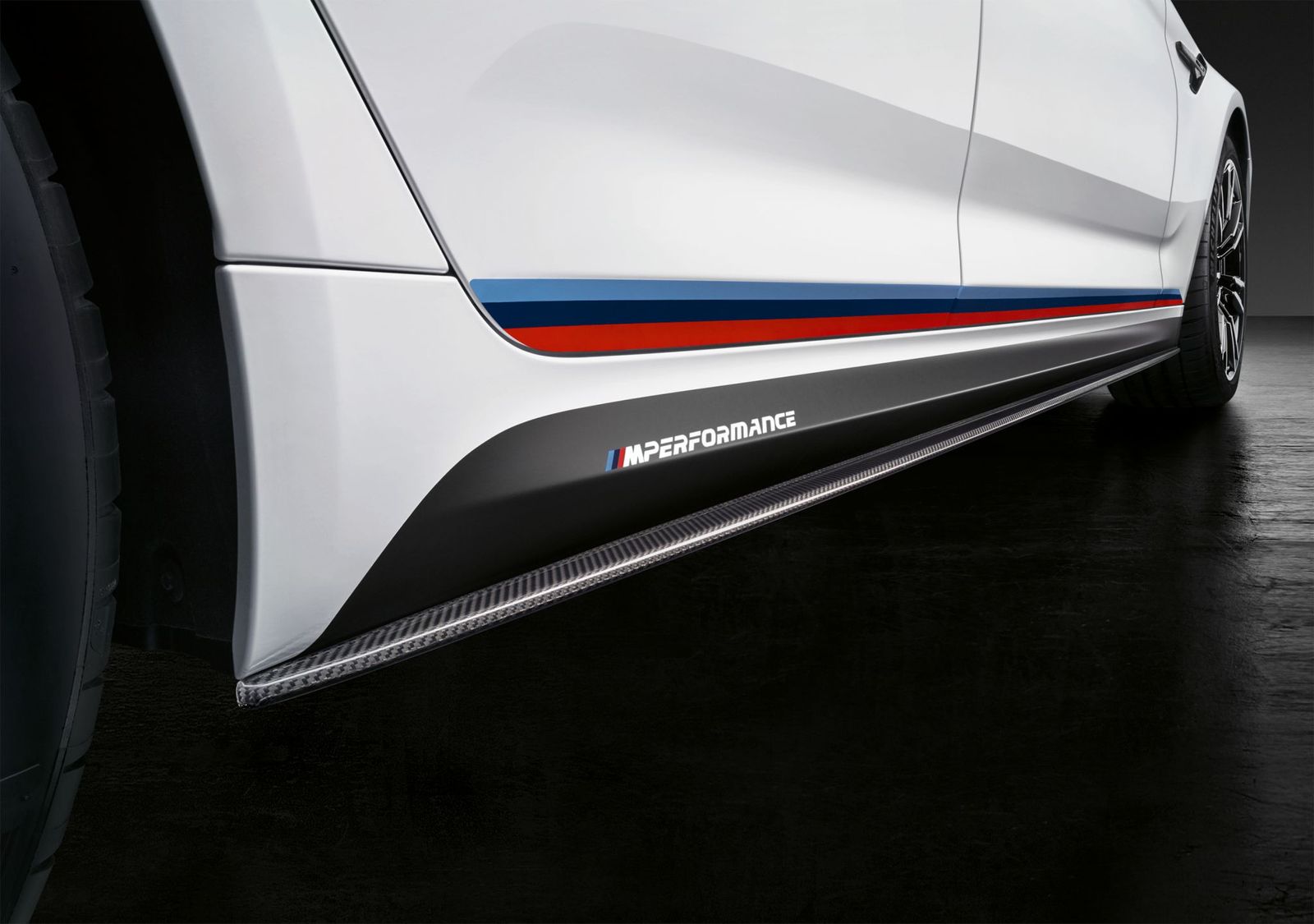 Actual performance options are limited to special M Performance coilovers that "ensure excellent road-holding and increases driving dynamics resulting from a more direct connection of the vehicle body with the road. Moreover, red coil springs also add further visual highlights." M Performance brake pads, a louder titanium exhaust (with available carbon fiber tips) and an M Performance Drive Analyser round off the list.