2018 BMW M5 gets new M xDrive system that can turn full RWD
592 hp sports sedan to offer best of both worlds
When it launches later this year, the all-new 2018 BMW M5 will mark a big shift in the nameplate's evolution, offering for the first time an xDrive all-wheel-drive system.
Called M xDrive, it will combine high-performance driving dynamics with everyday practicality. Purists need not worry, though: the AWD system sends 100 percent of torque to the rear wheels most of the time — the front wheels are only brought into play when the rear ones lack grip and additional traction is required. And if that is not enough, the driver can opt for classical rear-wheel drive by completely deactivating the all-wheel-drive system.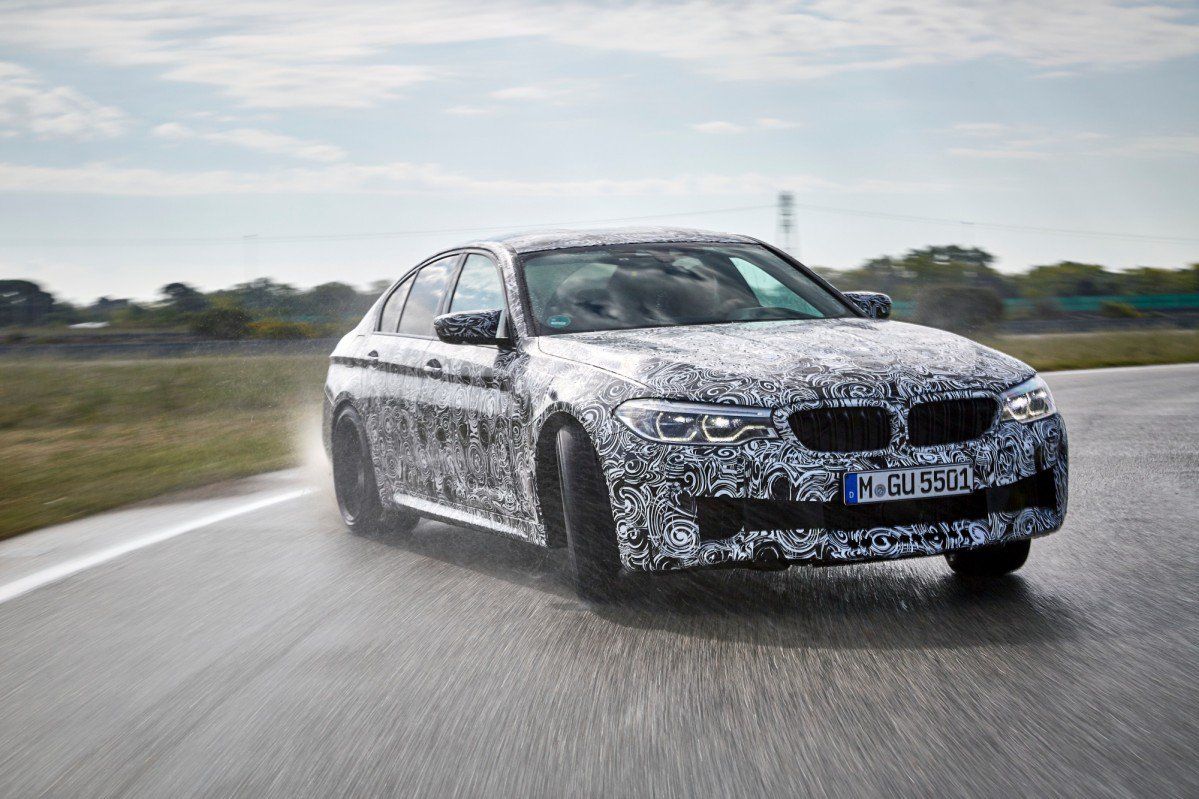 That means the M5 will be equally at home on the track and, say, on a snowy mountain road. The driver can choose from five different configurations based on the combinations of the DSC modes (DSC on, MDM, DSC off) and M xDrive modes (4WD, 4WD Sport, 2WD).
When the car is in 2WD mode, the Active M Differential plays a key role: while the transfer case splits a portion of the engine's drive between the front and rear wheels in an adjustable ratio, the Active M Differential is responsible for then distributing the drive between the rear wheels. Its locking effect can be varied between zero and 100 percent, ensuring traction, agility, and handling stability when the car is driven aggressively or on roads with differing levels of grip.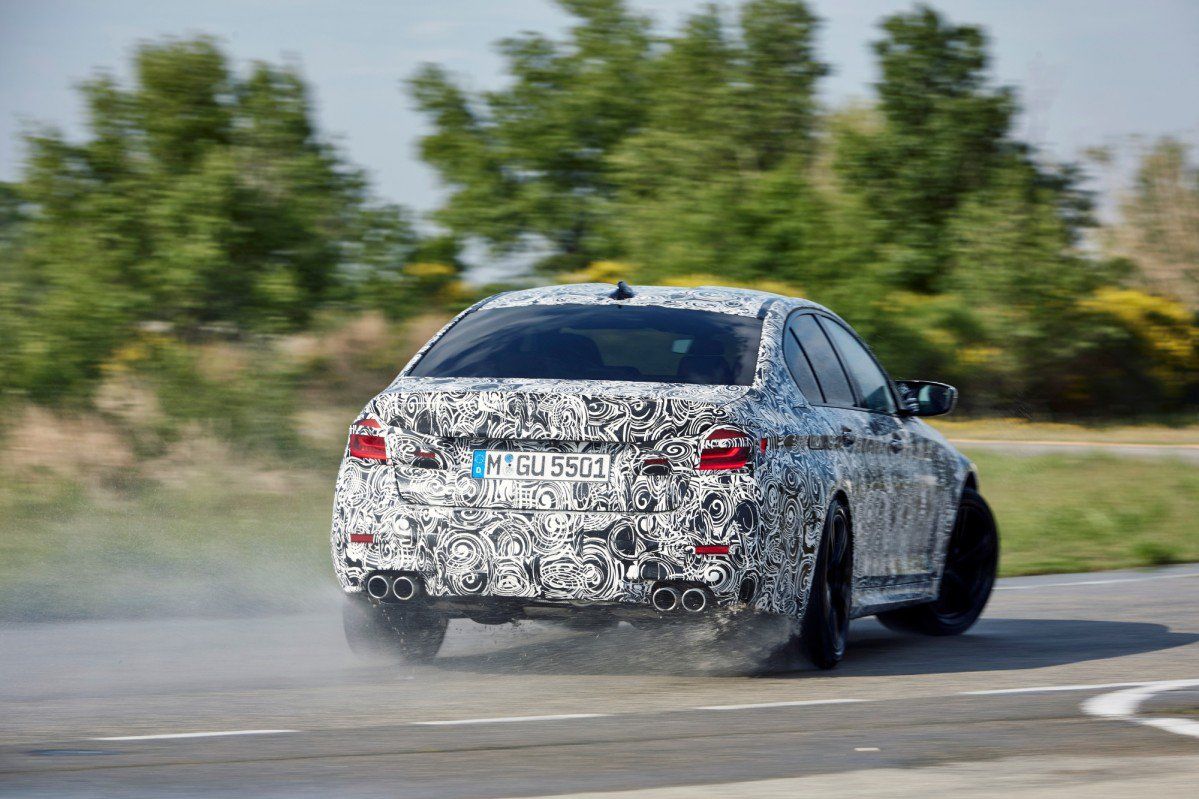 As with the current model, the 2018 BMW M5 will have a twin-turbocharged 4.4-liter V8 under the hood, extensively modified with a higher injection pressure, new turbochargers, more powerful lubrication and cooling systems, as well as a lighter exhaust system. Power output has been confirmed at 592 hp (600 PS), 40 hp (40 PS) more than the current M5. BMW also says the 2018 M5 needs less than 3.5 seconds to cover the 0-100 km/h sprint.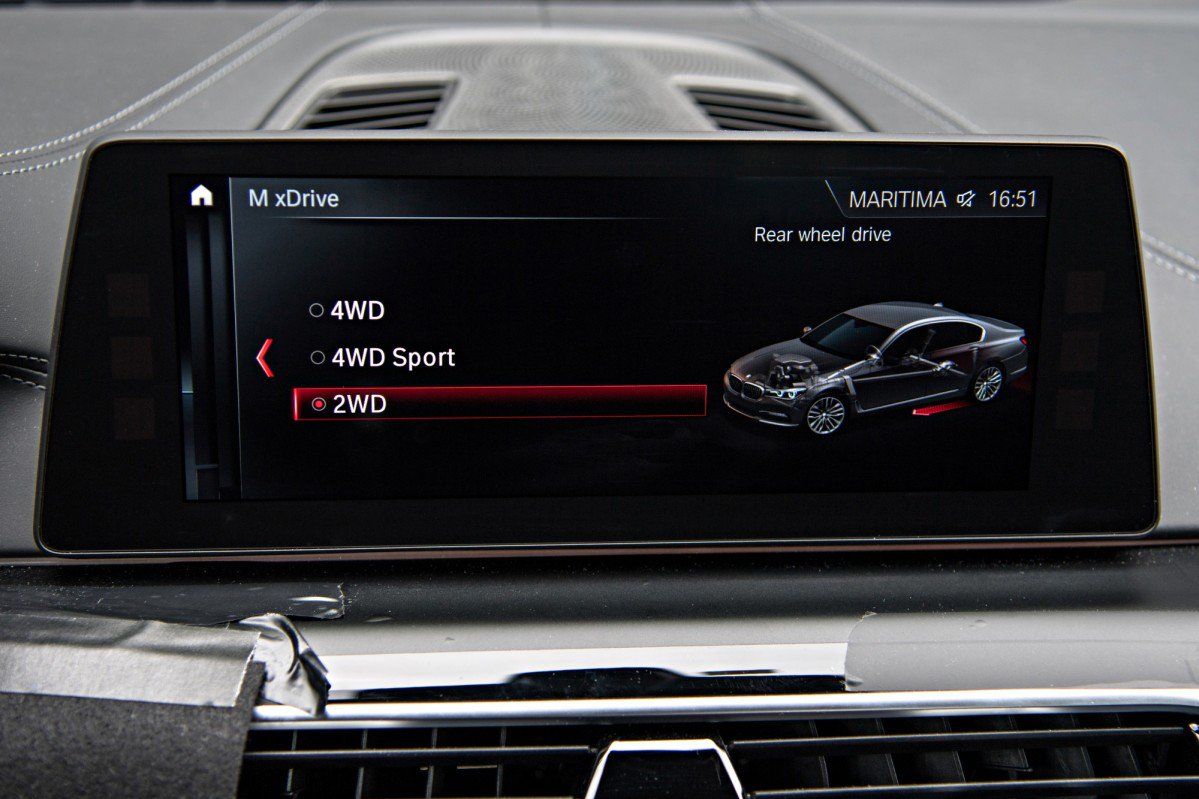 Mated to an eight-speed M Steptronic automatic transmission with three shift programs and the option of changing gears manually using shift paddles on the steering wheel — they even the driver to perform multiple downshifts.
While no official release date has been announced, the 2018 BMW M5 is likely to debut at the Frankfurt Motor Show this autumn.
UPDATE: Here is everything you wanted to know about the new BMW M5 F90, as it's finally revealed!