AWD, 600 hp, and more tech than a spaceship: the F90 may become the most successful M5 ever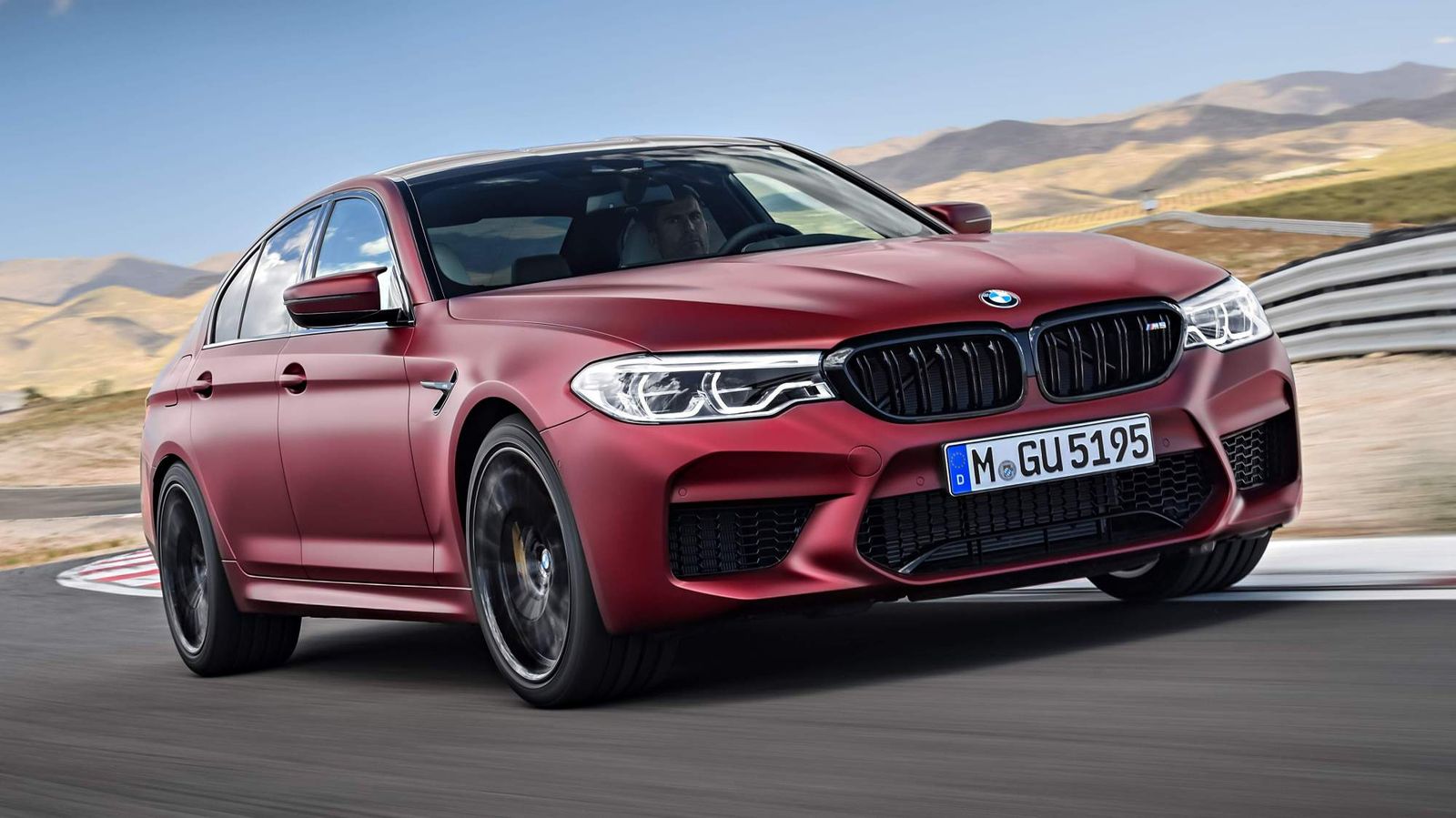 The all-new 2018 BMW M5 is everything you've expected it to be and then some.
Previewed ahead of its official debut at the Frankfurt Motor Show next month, the performance sedan stays faithful to the recipe that has made it famous over the years, combining subtle styling updates over the regular 5 Series with a V8 powertrain, a hardcore chassis, and rear-wheel-drive.
Wait, make that all-wheel drive. Yes, the F90 generation is the first M5 ever to come with four-wheel drive — but it's not your ordinary xDrive system. The M xDrive developed by BMW M GmbH works with a central transfer case with a multi-plate clutch and distributes drive fully variably between the front and rear axle.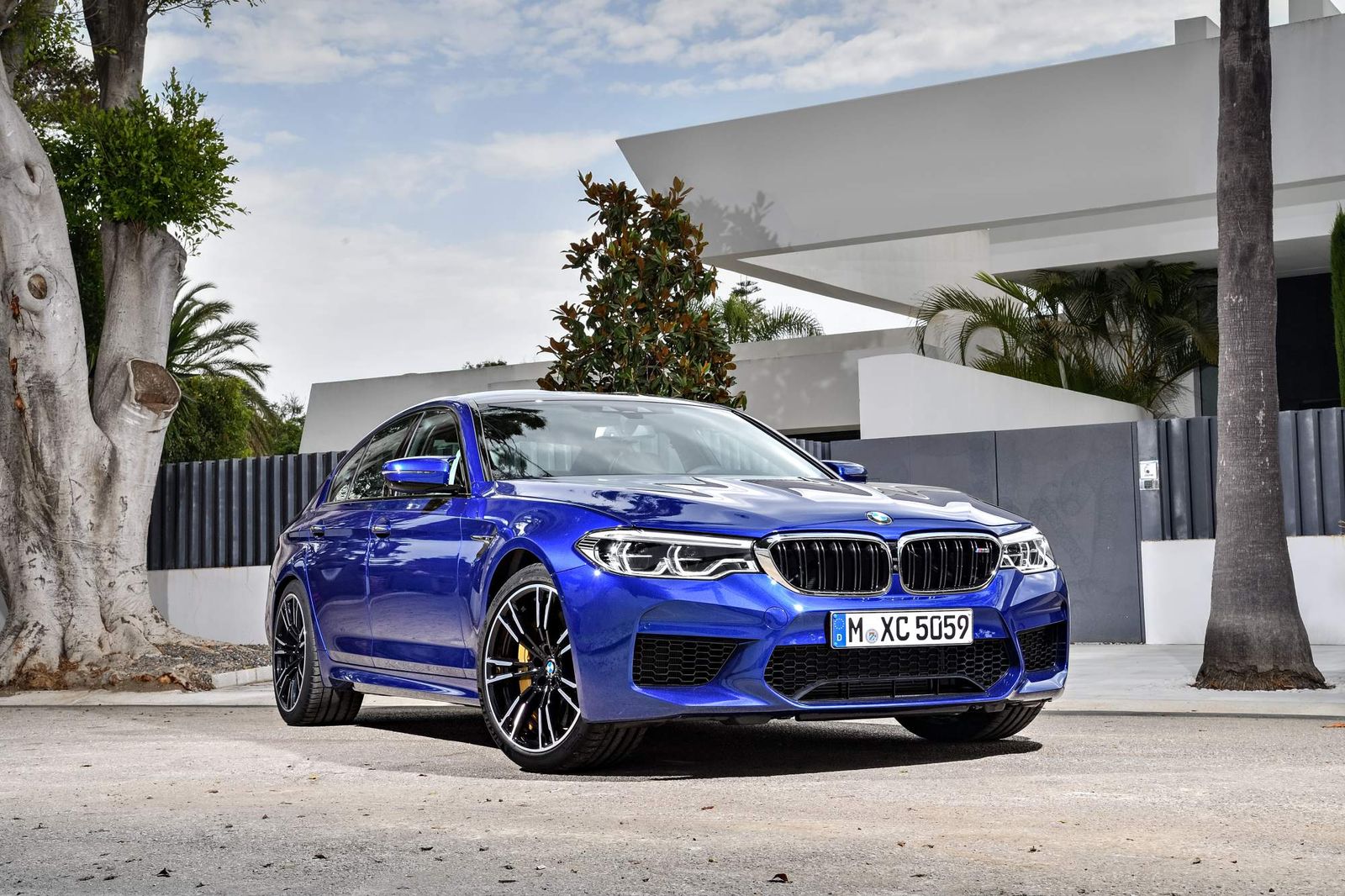 As a result, purists needn't despair: the M5 can switch to a full 2WD mode when the driver wants, with only the rear wheels receiving traction. There's also the Active M Differential at the rear axle, which also works fully variably and has a locking effect between 0 and 100 percent.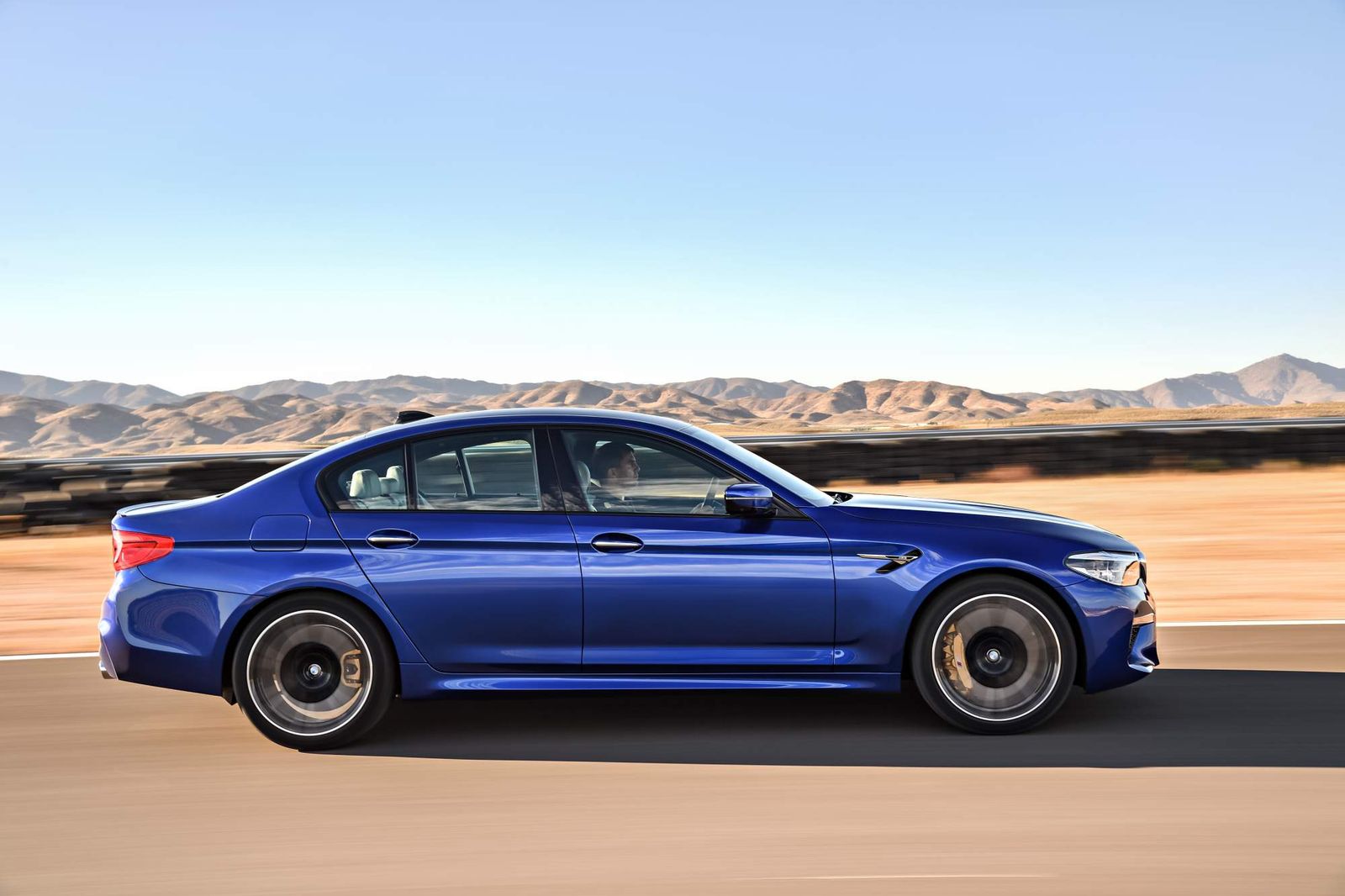 There are five different configurations to choose from, based on combinations of the DSC modes (DSC on, MDM, DSC off) and M xDrive modes (4WD, 4WD Sport, 2WD) — basically, everyone can find their perfect traction setting.
As before, power comes from a 4.4-liter V8 biturbo engine, but M engineers have given it plenty of updates over the unit used in the previous M5. Those include new turbochargers, increased fuel injection pressure, and indirect charge air cooling.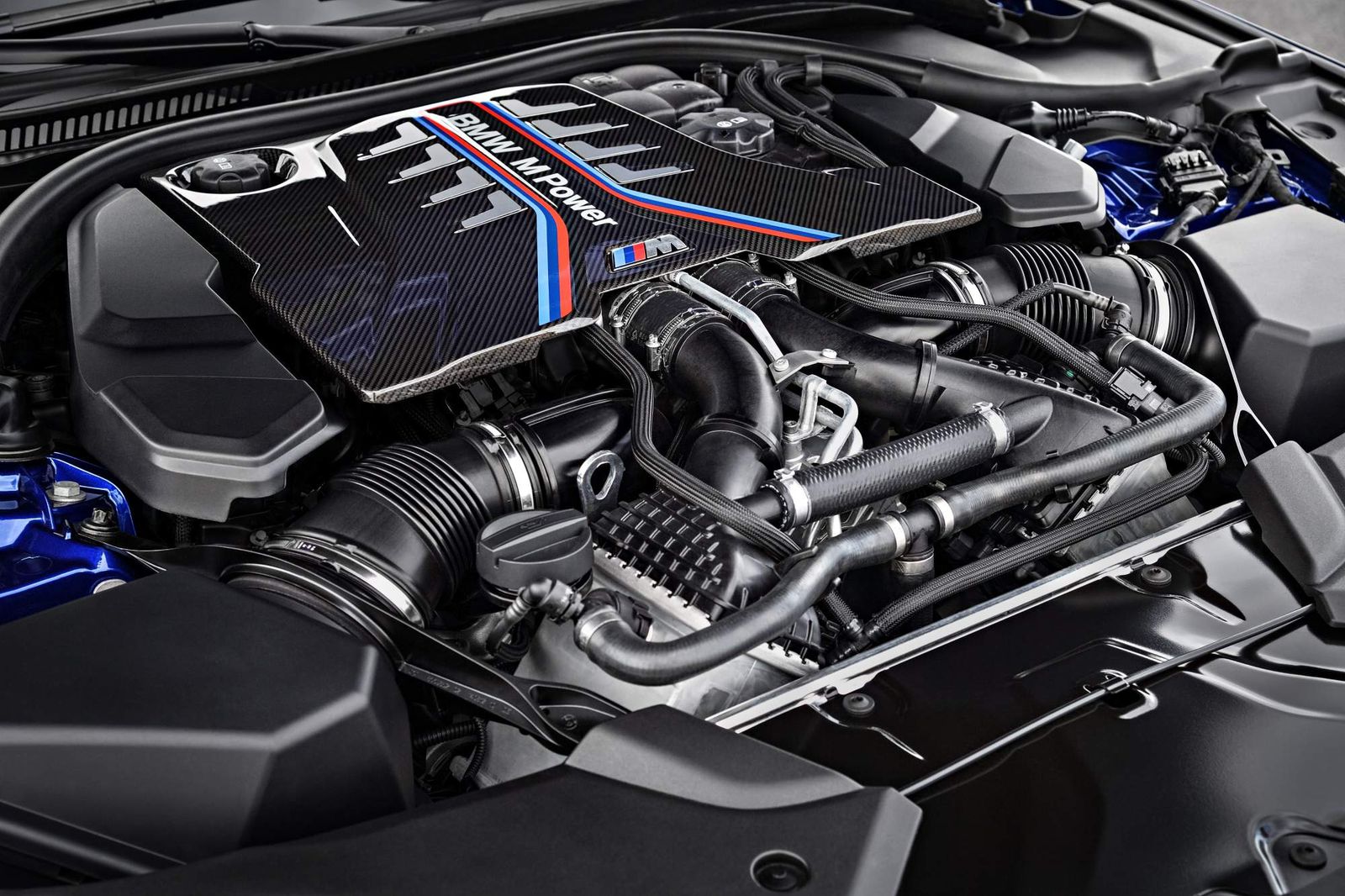 The V8 produces 600 metric horsepower (592 bhp) at 5,600 – 6,700 rpm, and 750 Nm (553 lb-ft) of torque continually available between 1,800 rpm and 5,600 rpm. Thanks also to the specially tuned eight- speed M Steptronic transmission with Drivelogic, the engine allows the M5 to sprint from 0 to 100 km/h (0-62 mph) in just 3.4 seconds and from 0 to 200 km/h (0-124 mph) in 11.1 seconds. Top speed is electronically limited to 250 km/h (155 mph), but the optional M Driver's Package de-restricts it to 305 km/h (189 km/h).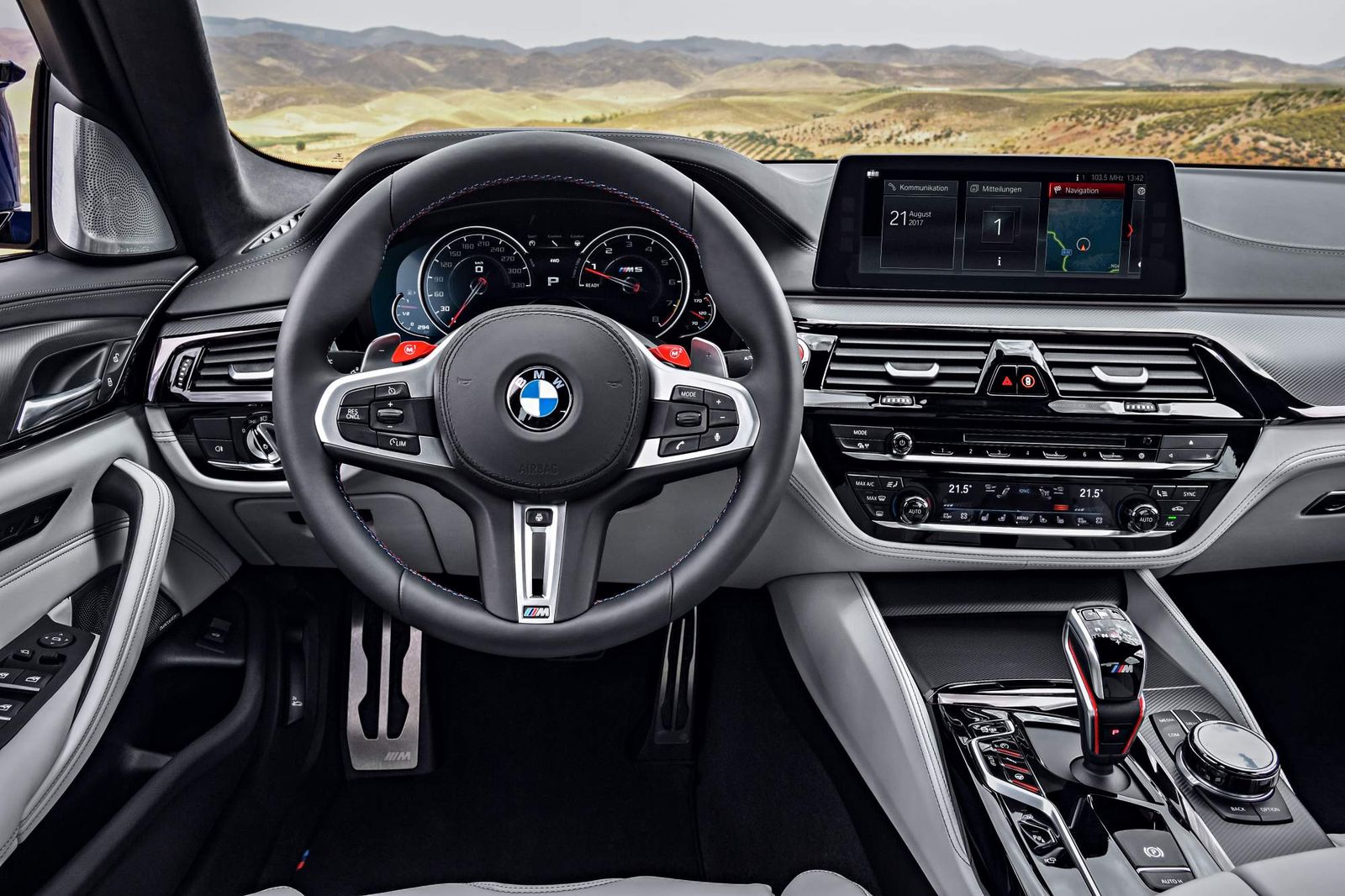 The driver can also adjust the M-tuned suspension's Variable Damper Control (VDC) system and M Servotronic steering by selecting Comfort, Sport, or Sport Plus mode. There are also three modes for engine response: Efficient, Sport, and Sport Plus. As for the two red M1 and M2 buttons on the M leather steering wheel, they can be used to store two set-ups combining the driver's preference of engine, transmission, suspension, and M xDrive modes, the DSC mode, and Head-Up-Display settings.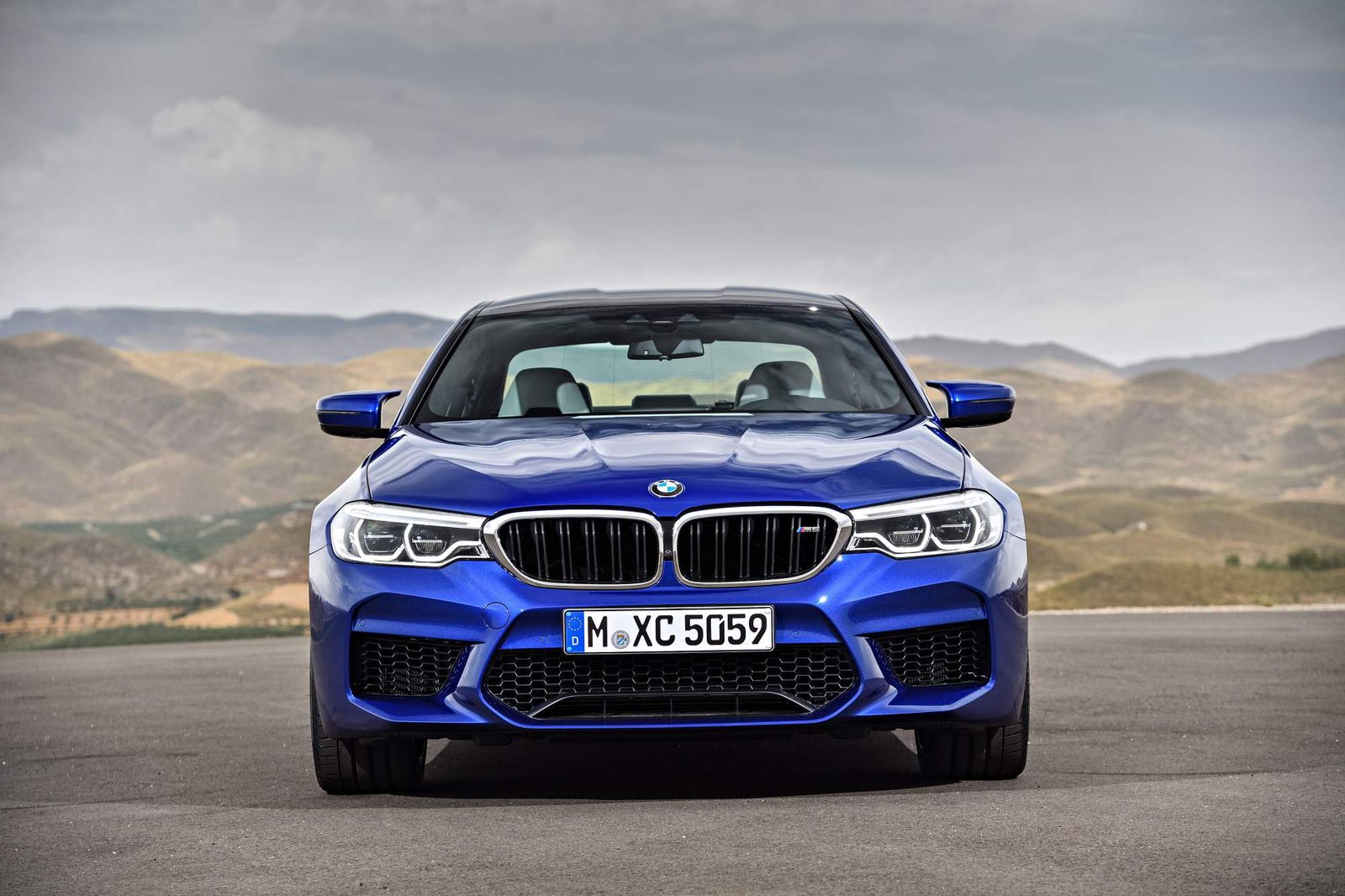 Styling-wise, the sixth-generation BMW M5 looks quite understated for the level of performance it offers, but that has always been the case with the M5. Changes over the regular 5 Series include bulged wheel arches, broader front bumper trim with larger air intakes, a new rear diffuser, double tailpipes on each side, an aluminum bonnet with M-specific design, as well as a CFRP roof.
Lightweight parts such as the roof, bonnet, M compound brakes, exhaust system, and 19-inch alloys help make the new M5 15 kg lighter than its predecessor, despite the adoption of all-wheel drive — it tips the scales at 1,930 kg (4,255 lb), including the driver.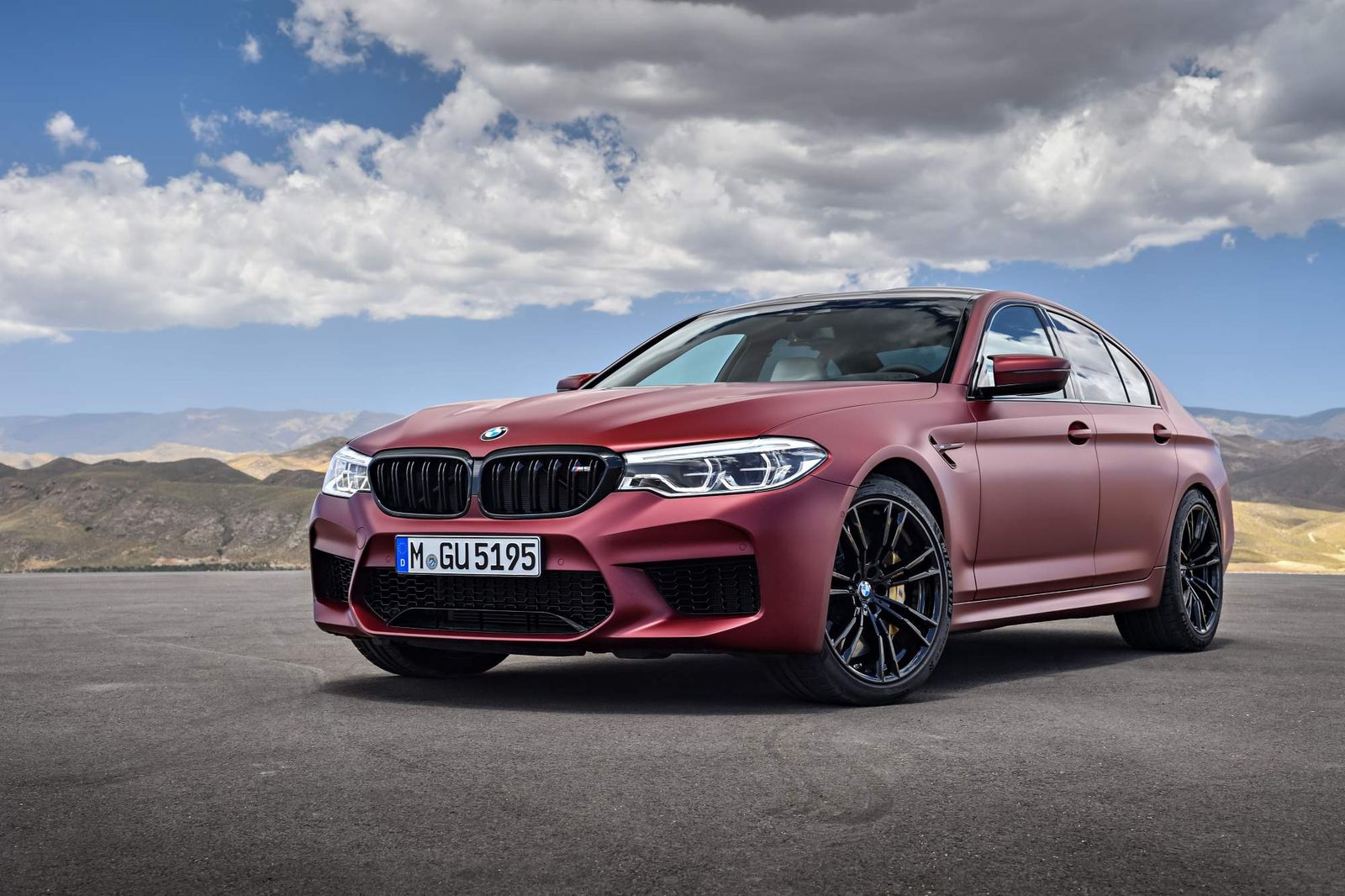 You can place your order for a 2018 BMW M5 in September 2017, but you'll need to fork out at least €117,900 for the base model (in Germany). At launch, BMW will also offer an M5 First Edition, limited to 400 units. Adding €19,500 to the price of the standard M5, the limited-run model features exclusive appointments including a striking BMW Individual Frozen Dark Red Metallic paintwork. Deliveries for both the standard M5 and the M5 First Edition will begin in spring 2018.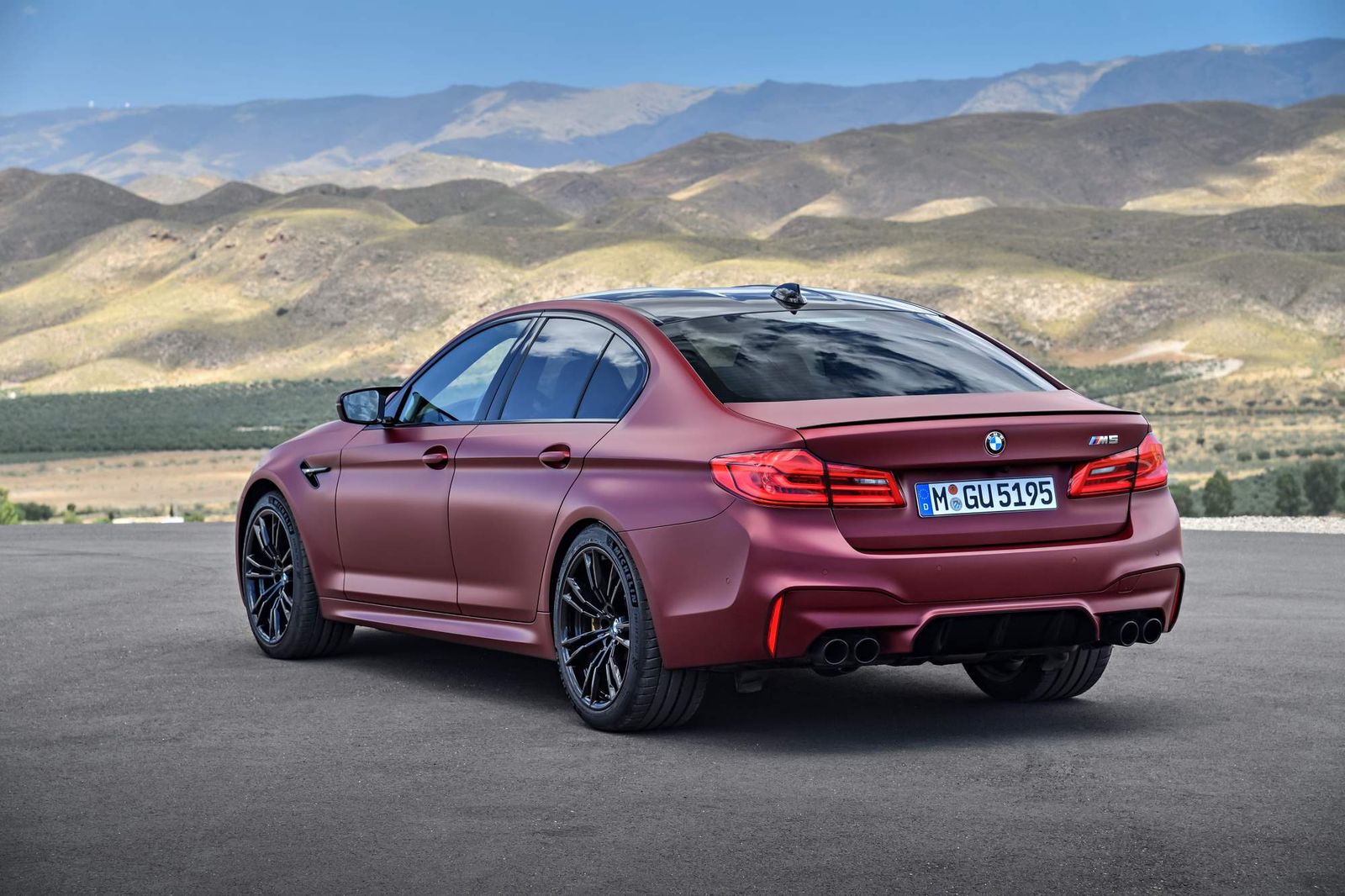 If you're patient enough BMW will offer you the same powertrain in a much sexier body with the upcoming M8 Coupé.