The definitive guide on Germany's heavy hitters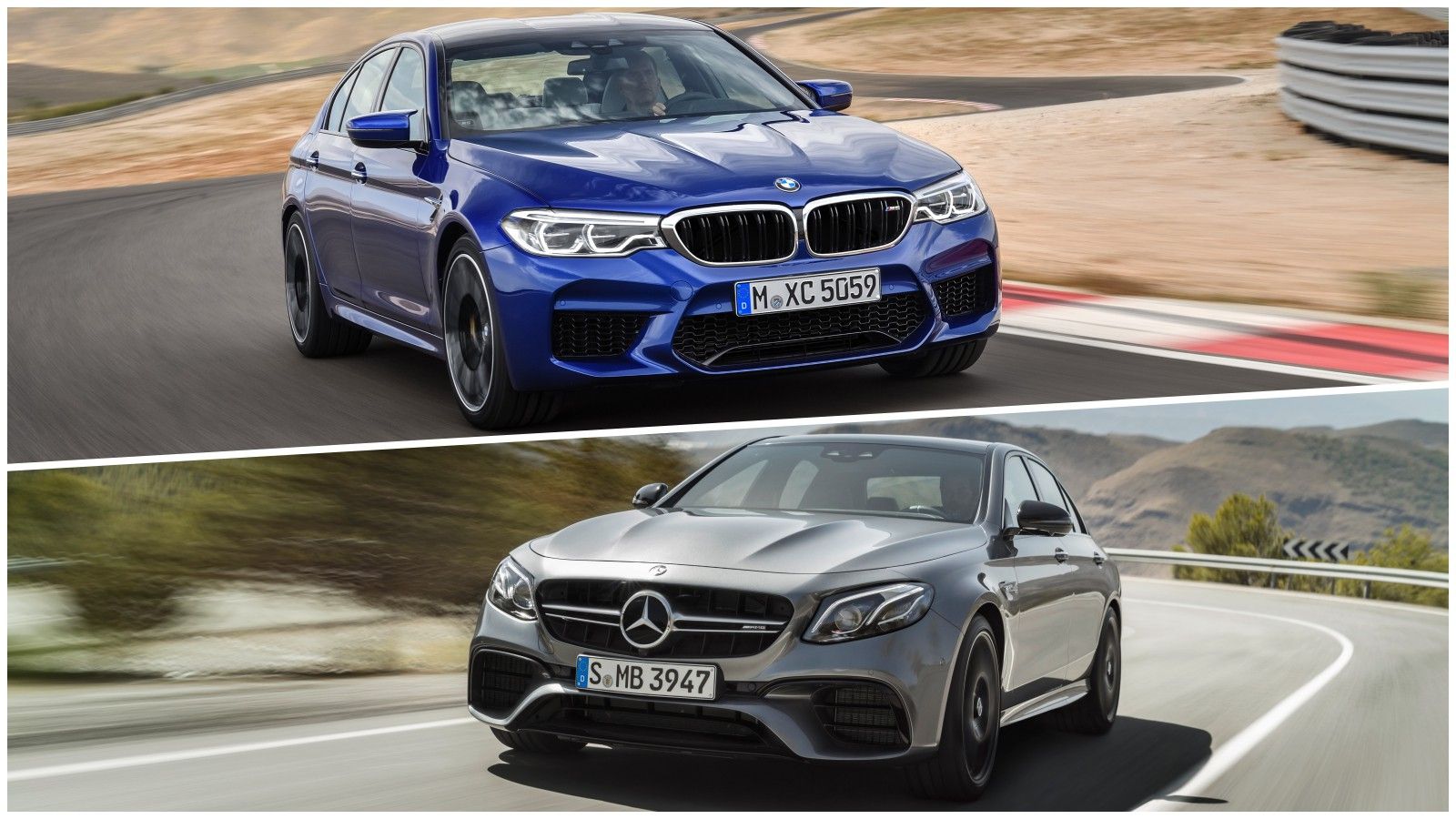 The most powerful Mercedes-Benz E-Class to date had to wait about ten months before Munich delivered a worthy opponent in the shape of the new BMW M5.
A head-to-head between the two giants is on the list of every car newsroom out there. But before the Mercedes-AMG E 63 and the BMW M5 get to battle it out on the road, we're interested in how their fare in a black-on-white numbers war.
So we delved deep into the spec sheets and press releases and came up with this.
Engines and performance
The base Merc-AMG E 63 makes 420 kW (563 hp) and 553 lb-ft (750 Nm) of torque while the juiced-up AMG E 63 S churns out 450 kW (603 hp) and 627 lb-ft (850 Nm) of twist.
Either way, resources come from a 4-liter biturbo (twin-scroll turbochargers) V8 first introduced by Mercedes on the AMG GT. The engine allows the Mercedes-AMG E 63 to shoot from 0 to 62 mph (100 km/h) in 3.5 seconds, while the Mercedes-AMG E 63 S clears the same interval in 3.4 seconds.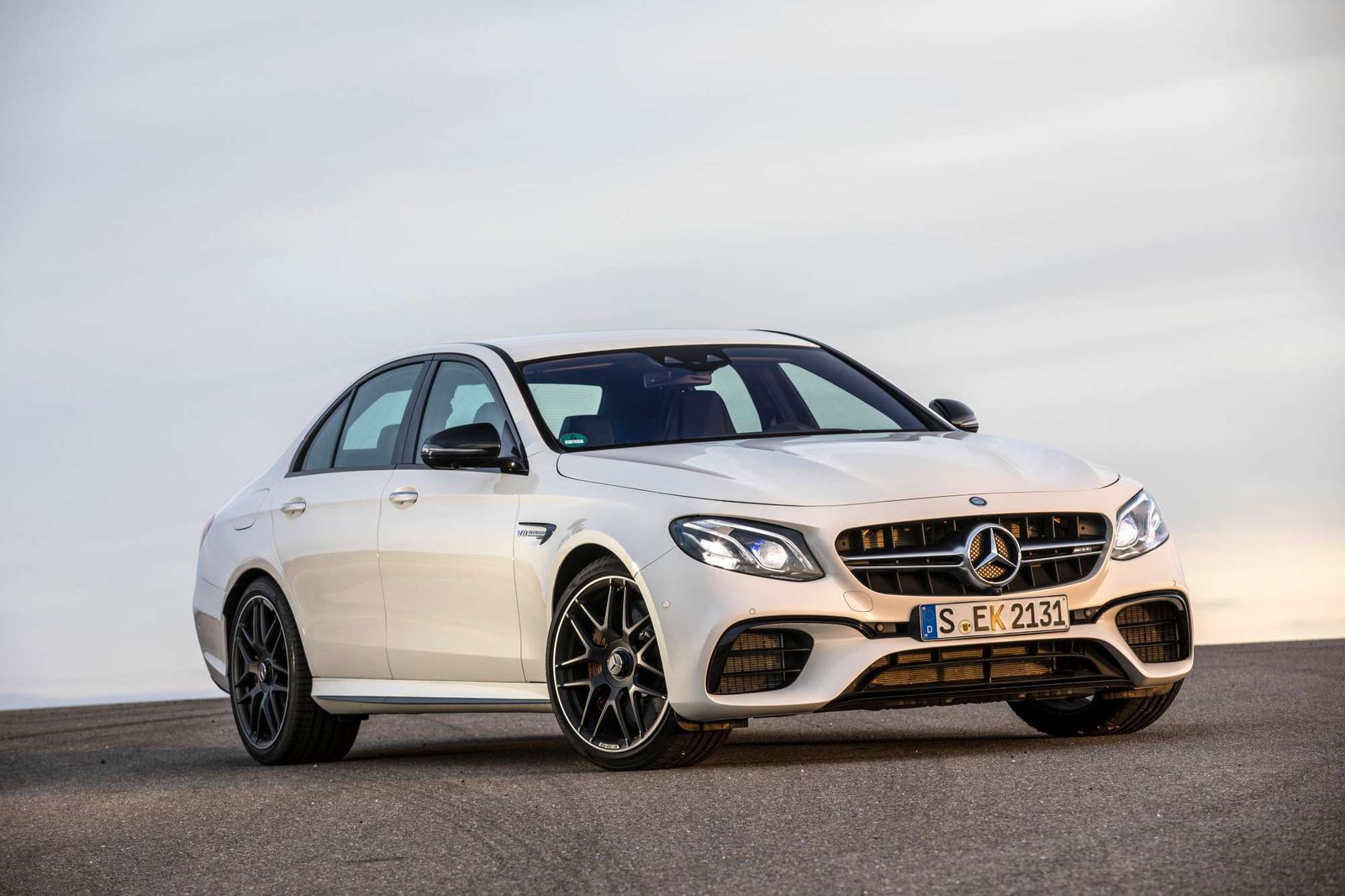 For the base AMG E 63, top speed (electronically limited) stays at 155 mph (250 km/h), but the AMG E 63 S can hit 186 mph (300 km/h), also constrained by electronic gimmicks.
In the opposite corner, the 2018 BMW M5 relies on a 4.4-liter twin-turbo (M TwinPower turbo technology) V8 making 441 kW (600 hp) and 553 lb-ft (750 Nm).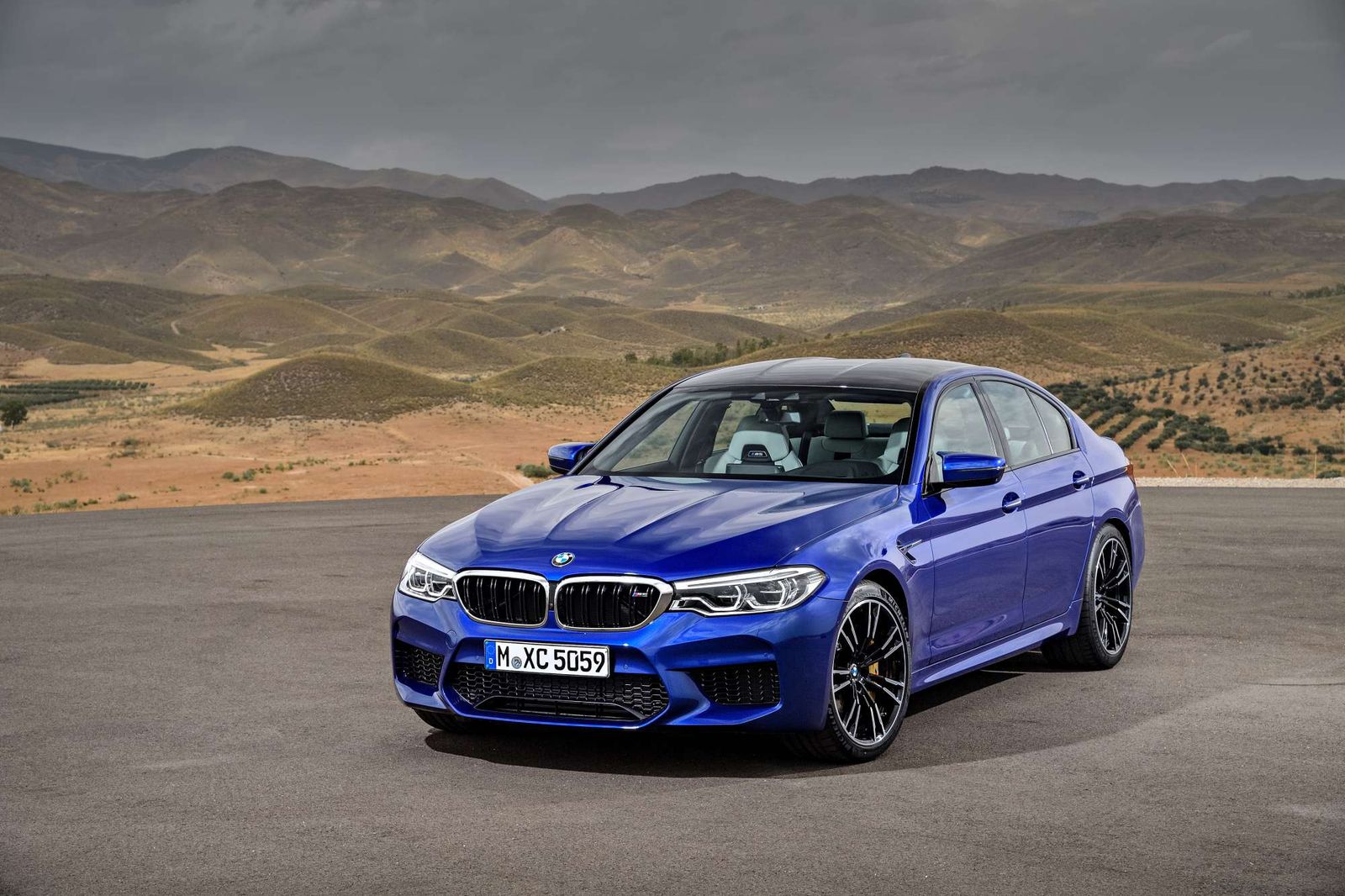 BMW says the upgraded engine allows the 2018 M5 to sprint from 0 to 62 mph (100 km/h) in 3.4 seconds and reach a (limited) top speed of 155 mph (250 km/h). With the M Driver's Package, however, the limit vanishes, and the M5 can hit 189 mph (305 km/h).
Drivetrain
Harvesting the engine resources in the Mercedes-AMG E 63 is the AMG Speedshift nine-speed automatic transmission, which sends the power to all four wheels through the AMG Performance 4MATIC+ permanent all-wheel drive with variable torque distribution.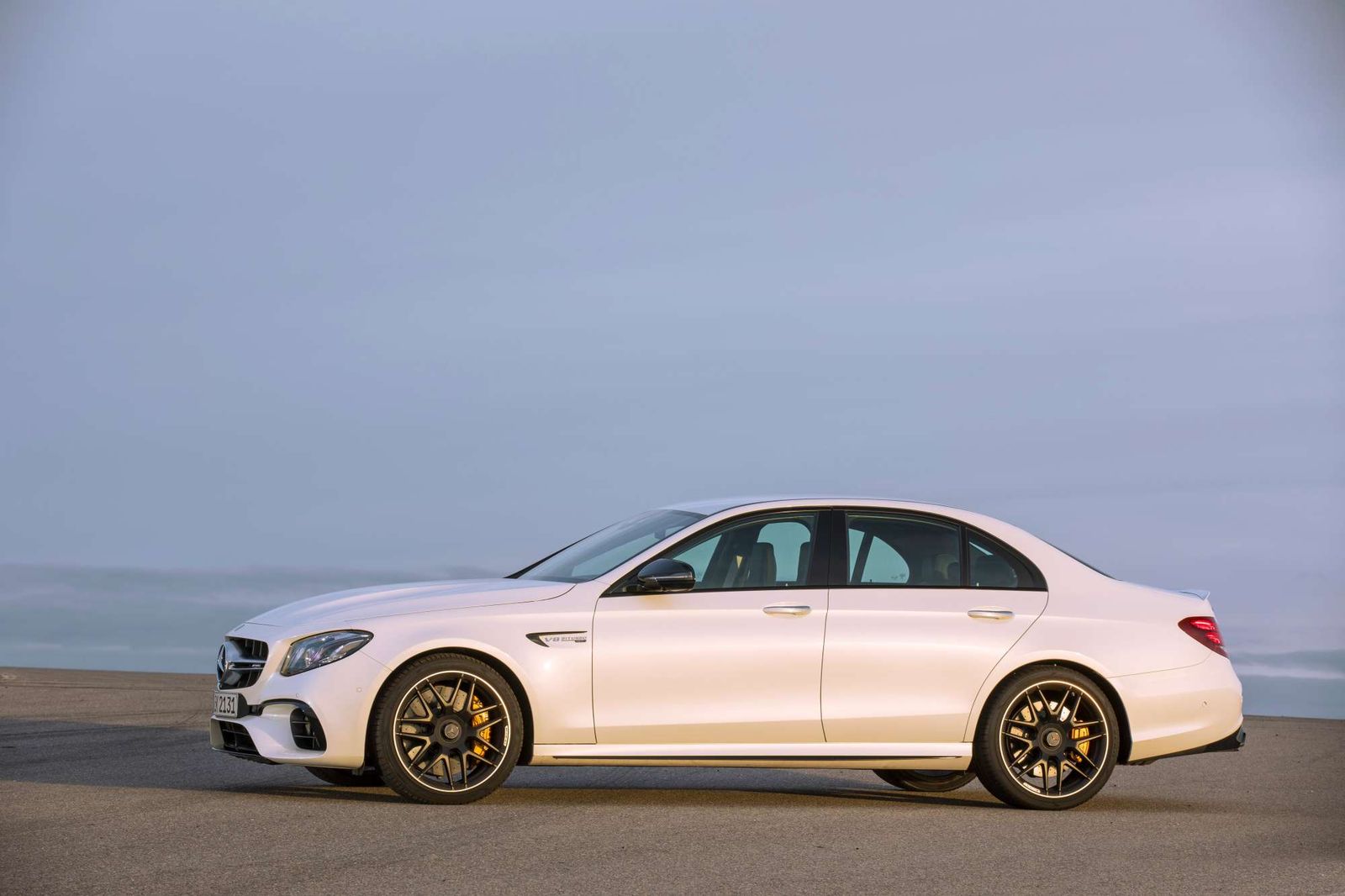 The E 63 also has a mechanical rear differential lock while the E 63 S uses an electronically controlled rear diff. On the AMG E 62 S, the same all-wheel drive setup earns a drift mode, which turns the car into a rear-wheel-drive vehicle.
Five drive programs are at the driver's disposal in the E 63 AMG: Comfort, Sport, Sport Plus, Individual, and Race.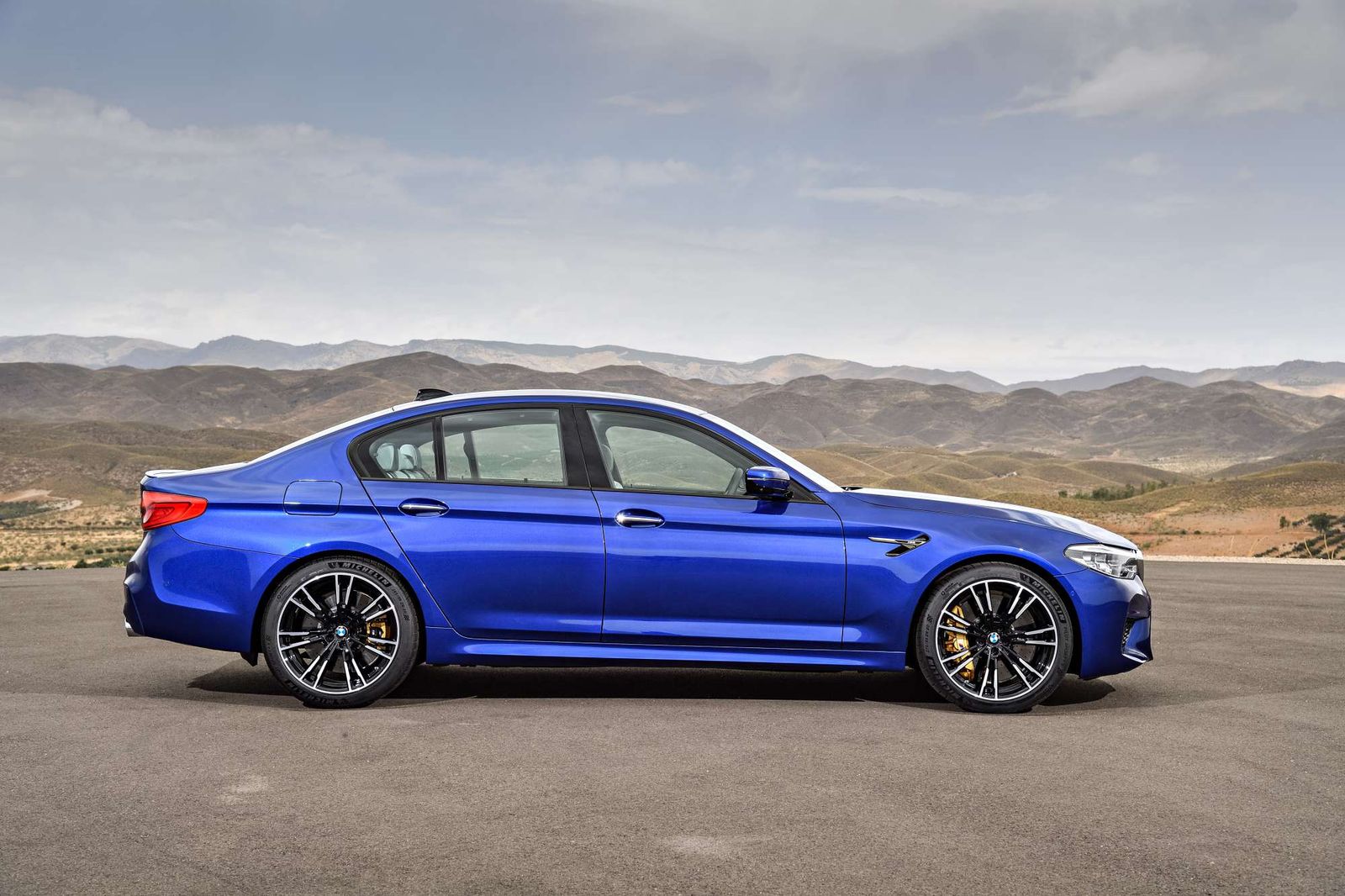 In the M5, engine grunt is handled through the upgraded eight-speed M Steptronic transmission with Drivelogic.
For the 2018 M5, BMW went for an all-wheel drive arrangement, but with a few catches. Thanks to the tweaked M xDrive utilizing a central transfer case and a multi-plate clutch, power is sent seamlessly between the two axles and adjusted according to the given situation.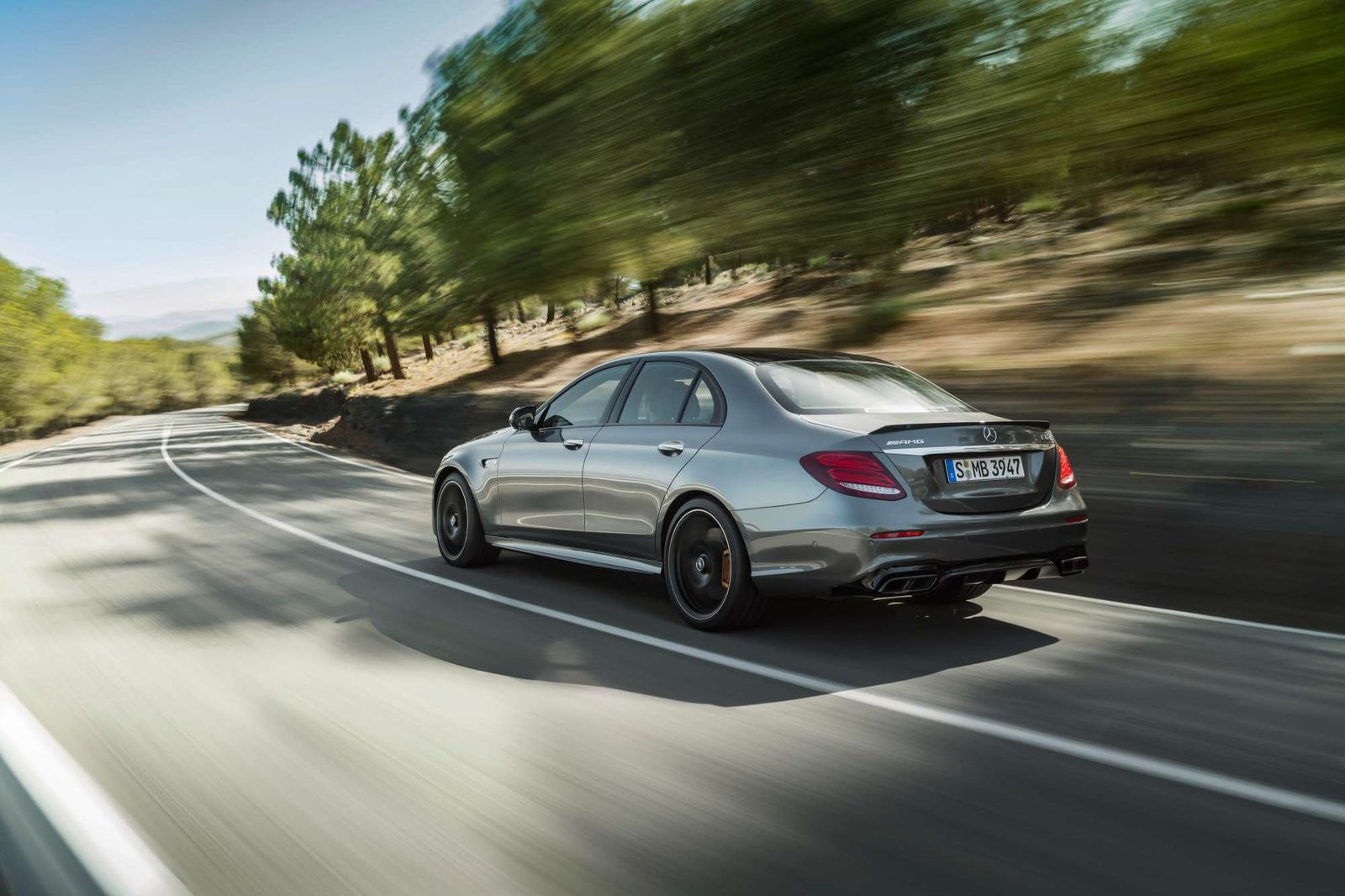 Similarly to the Merc-AMG, the driver can switch to full rear-wheel drive for sideways fun.
As for chassis settings, things tend to take a broader list of options in the 2018 BMW M5. Users get three DSC settings – DSC on, MDM, DSC off – which they can combine with three M xDrive settings – 4WD, 4WD Sport, and 2WD.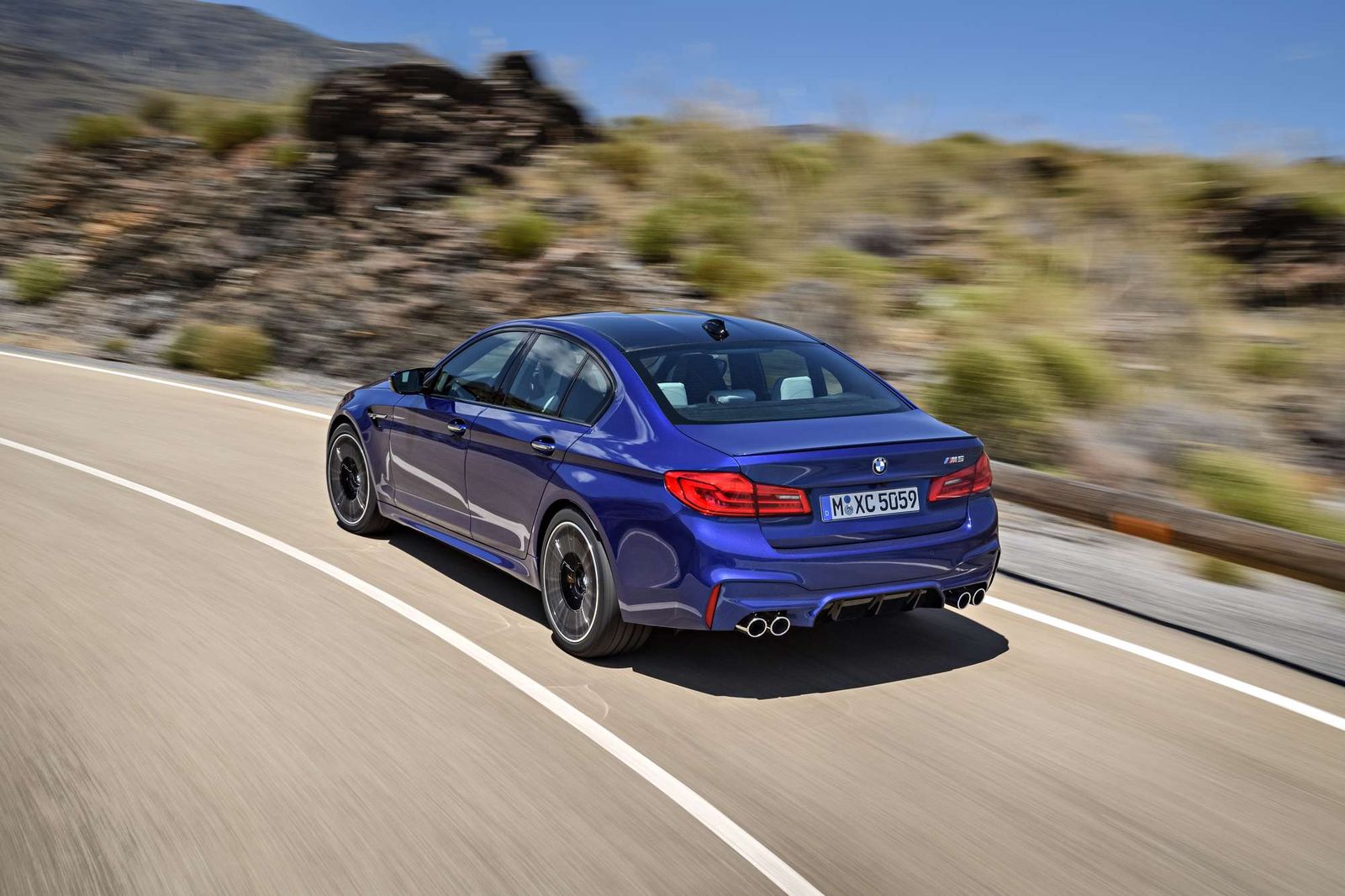 In terms of drive programs, M5 owners can swap between Comfort, Sport, or Sport Plus when it comes to adjusting suspension stiffness and steering firmness and Efficient, Sport, and Sport Plus when it comes to engine response.
Dimensions
Merc-AMG's E 63 is 196.6 in (4.99 m) long, 81.3 in (2.06 m) wide and 57.5 in (1.46 m) tall. Wheelbase sits at 115.7 in (2.93 m), curb weight stands at 4,515 lb (2,048 kg) and the cargo capacity is rated at 13.1 cu ft (371 liters).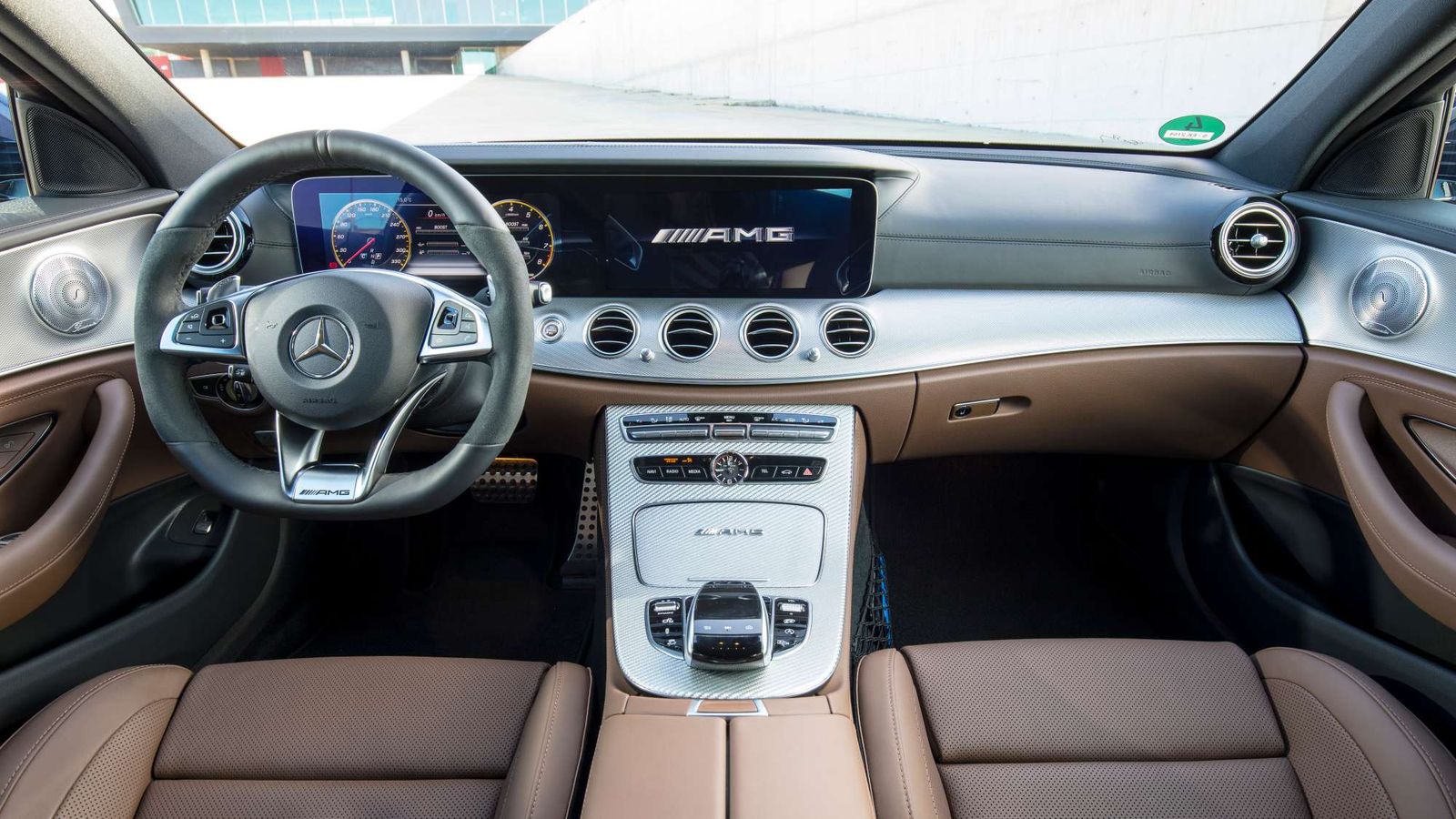 BMW's M5 is 195.2 in (4.96 m) long, 74.8 in (1.90 m) wide and 57.8 in (1.47 m) tall. Its wheelbase measures 117.3 in (2.98 m), it weighs 4,156 lb (1,855 kg) while its trunk offers 18.7 cu ft (530 liters).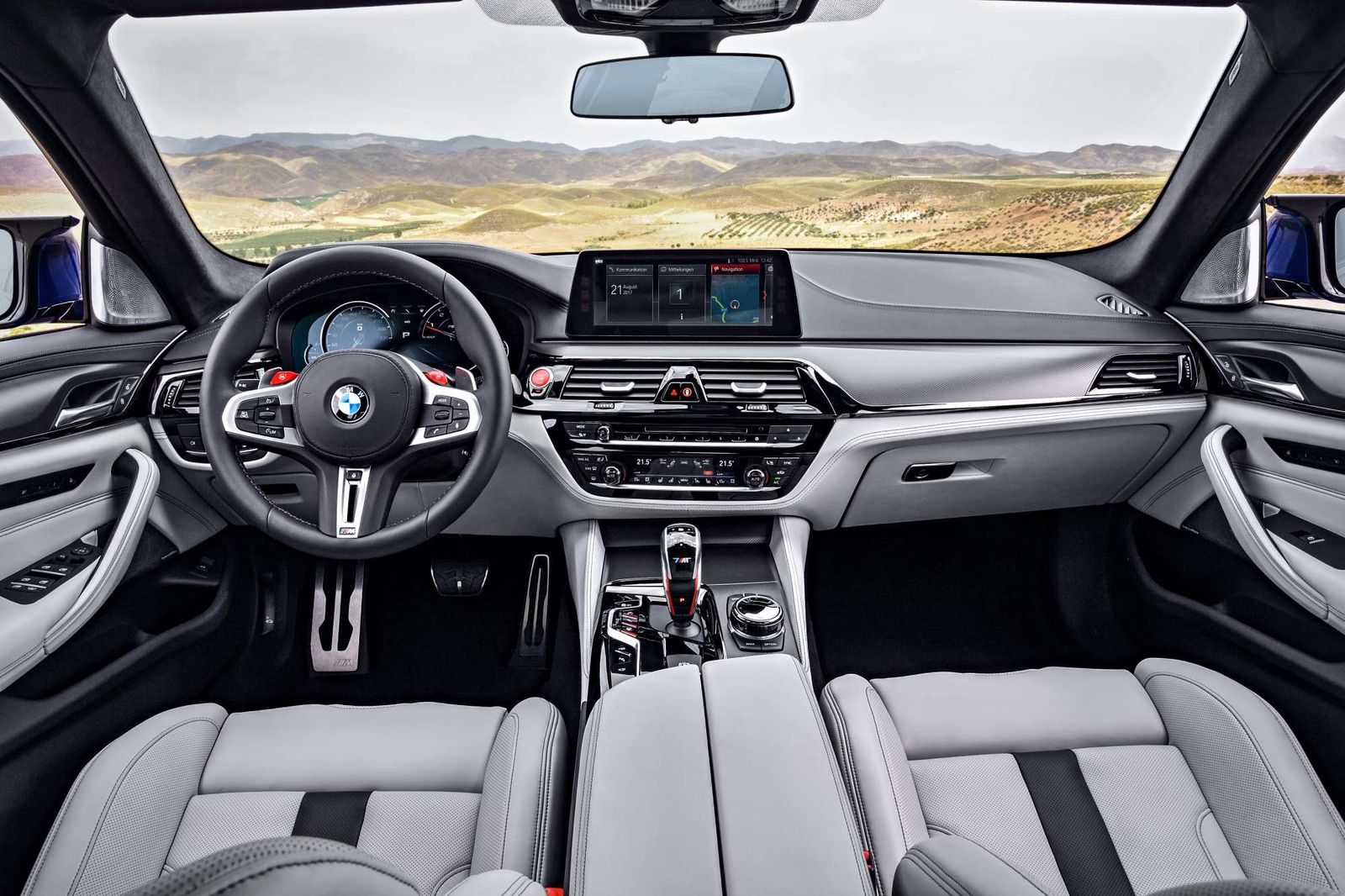 As far as looks are concerned, we'll let you be the judge and voice your opinion. Should you want my two cents, I think the E 63 displays more personality than the M5, and a hunch tells me it's also the better sounding car.
Before we get the chance to pit these two monsters head-to-head on the road, here's our video comparison between the Mercedes-Benz E-Class E400 and the BMW 5 Series in 540i guise.