2018 BMW X2 parades new camouflage on the streets of Milan
During Milan Fashion Week — is BMW trying to pass the X2 as a fashion icon?
It's been a year since BMW unveiled the Concept X2 at the 2016 Paris Motor Show, and we were under the impression that the Bavarians would soon showcase the production version.
However, BMW says the X2 "is still far from being ready for its market debut." That doesn't prevent the automaker from unleashing the X2 into the urban jungle, where the production version will spend most of its time.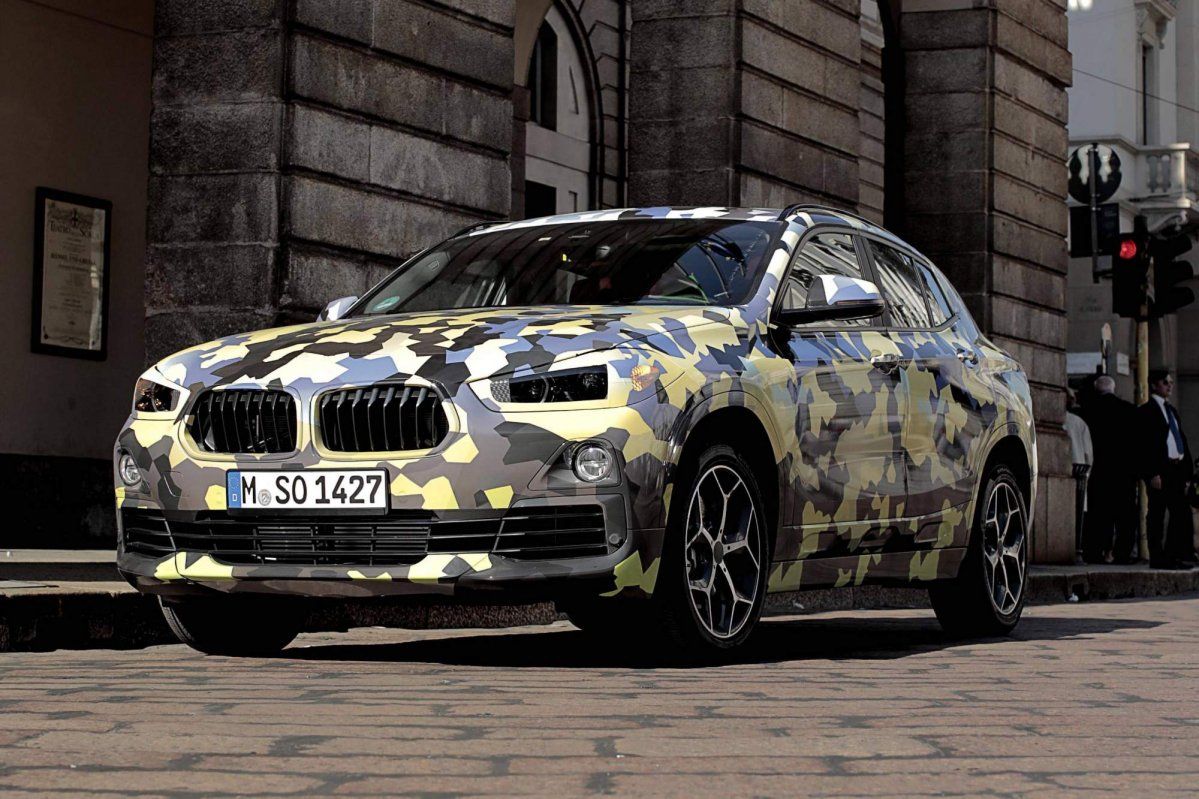 That's why BMW has paraded a camouflaged X2 pre-production prototype on the streets of Milan. Well, that and the fact that BMW wants people to think of their X2 as a fashion icon — given the SAV was spotted in the Italian city during Milan Fashion Week.
For the occasion, BMW dressed the X2 in a new camouflage gear based on a digital model that uses tones of yellow, grey, and black. Even with the new disguise (dubbed Camouflage Digital), the BMW X2 does not look out of place in a style capital that is Milan.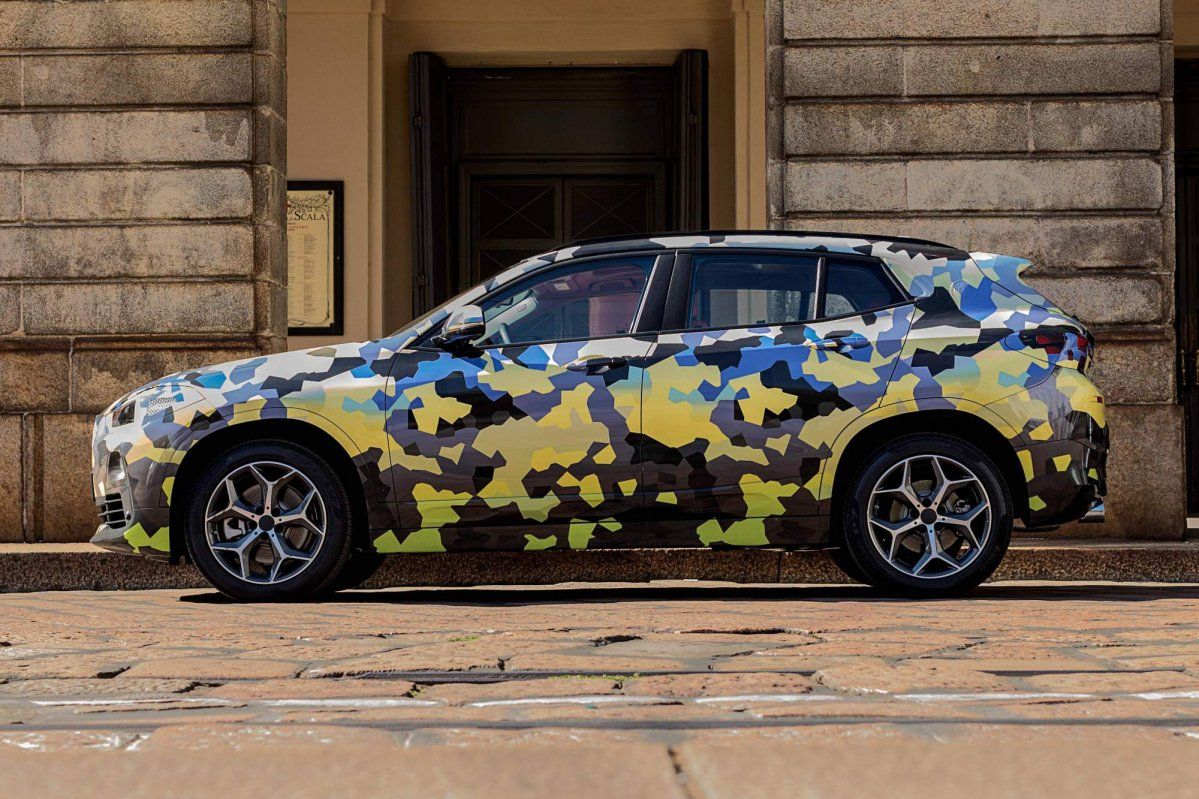 It's an SUV (or SAV, as BMW likes to call its utility vehicles), but it looks slender and sleek, thanks to the sloping roofline and the lower height compared to the model it's based on, the X1. The ascending waistline, small rear windscreen, and high-set taillights also contribute to the X2's dynamic stance. It's clearly shaping up to be the stylish and sporty alternative to the X1.
We still have no information on the launch date, but we expect the X2 to debut at a major auto show early next year (Detroit and Geneva are our best bets). As for technical specs, the X2 should debut with a similar range of three- and four-cylinder gasoline and diesel powertrains as the X1. An M Performance X2 M25i is rumored to sit at the top of the range, powered by an uprated version of the 2.0-liter turbocharged gasoline engine.
If you're curious about what the X2 will be like to drive, our review of the 2017 BMW X1 should offer quite an accurate idea.