2018 Chevrolet Corvette ZR1 faces the elements on the Nürburgring
Bulgy hood and rear wing make it look scary
Nürburgring, April 2017. A densely camo'd Chevrolet Corvette test mule laps the circuit now willing to give a rat's ass about the heavy sleet.
What you see in the attached pictures and video is the 2018 Chevy Corvette ZR1. How do we know? Well, the multitude of aero upgrades - rear wing, redesigned front spoiler and bombastic hood. Oh, and the fact that it sounds better than the Corvette C7 Z06.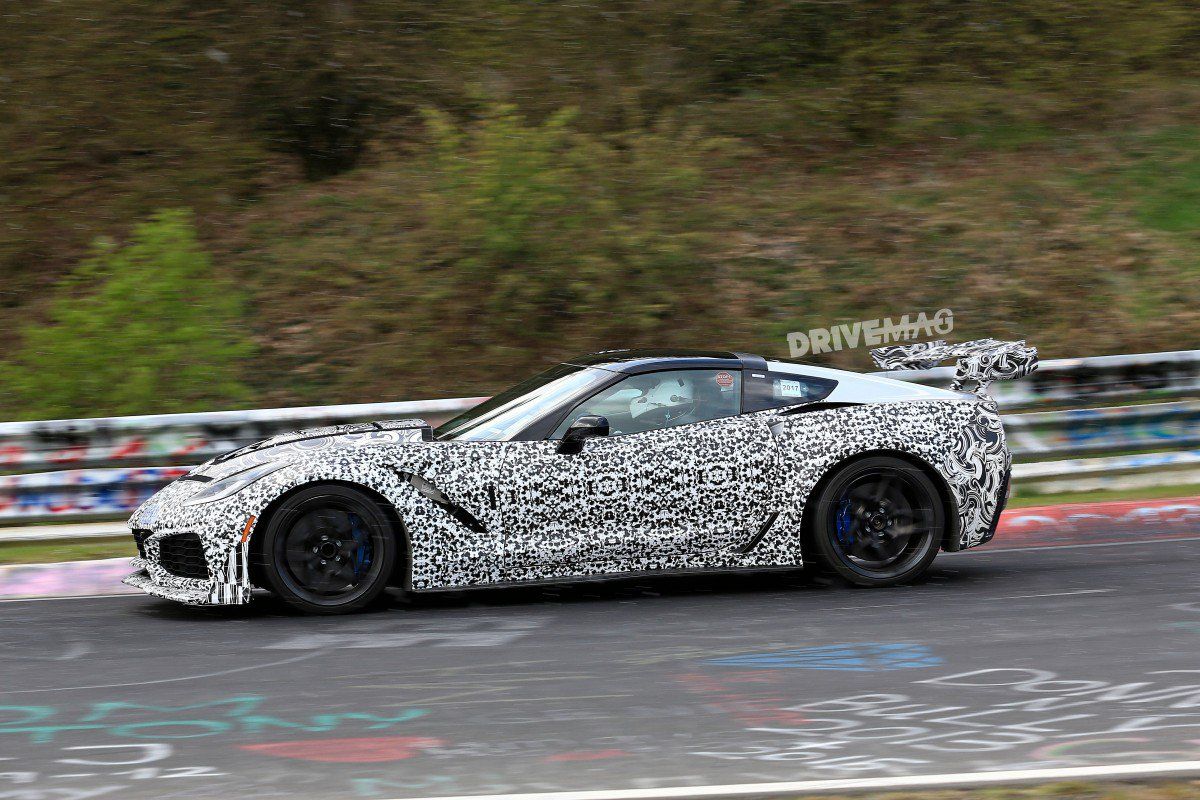 Now, about the source of those raucous sounds. There's been a rumor debate on the internet regarding the ZR1's engine. Some say it will embrace the LT4 V8 beating inside the Z06 and Camaro ZL1, fitted with a larger supercharger - hence the lump on the hood.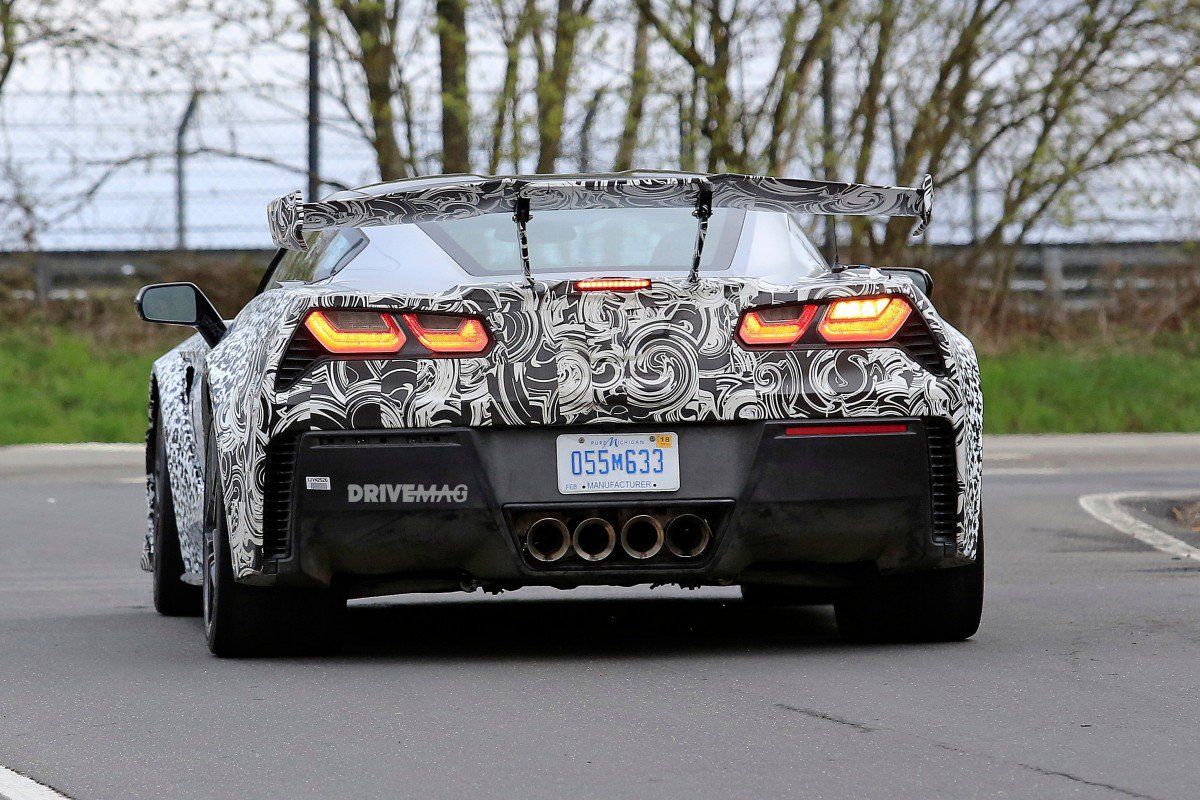 On the other side of the barricade, there are voices saying that the new 6.5-liter LT5 V8 unit with dual overhead cams could find its shelter inside the ZR1. GM already confirmed this powerplant for the 2018 Corvette, but it could also fit nicely in the mid-engined Corvette C8 coming in 2019.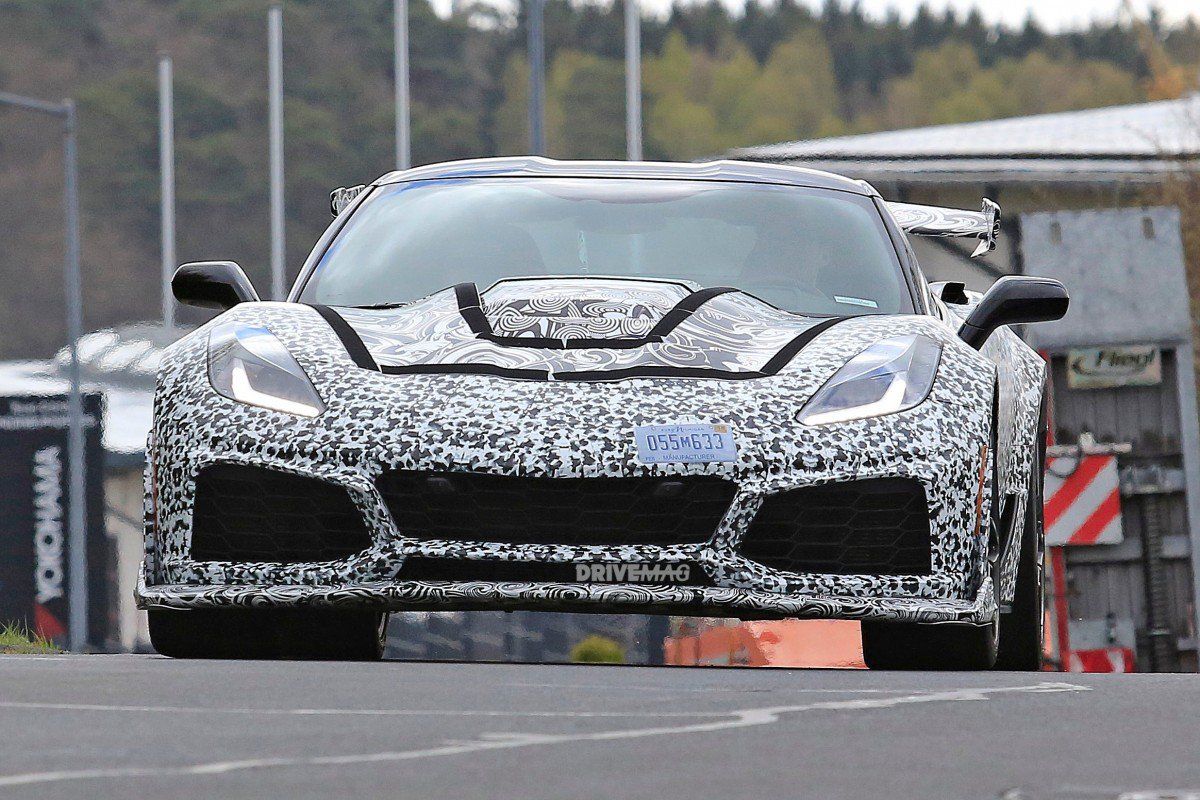 Either way, chances are the ZR1 will send power to a ten-speed automatic gearbox co-developed by Ford and GM.
Photo credit: Automedia