The drag strip will be its home, the Hellcat its shy sibling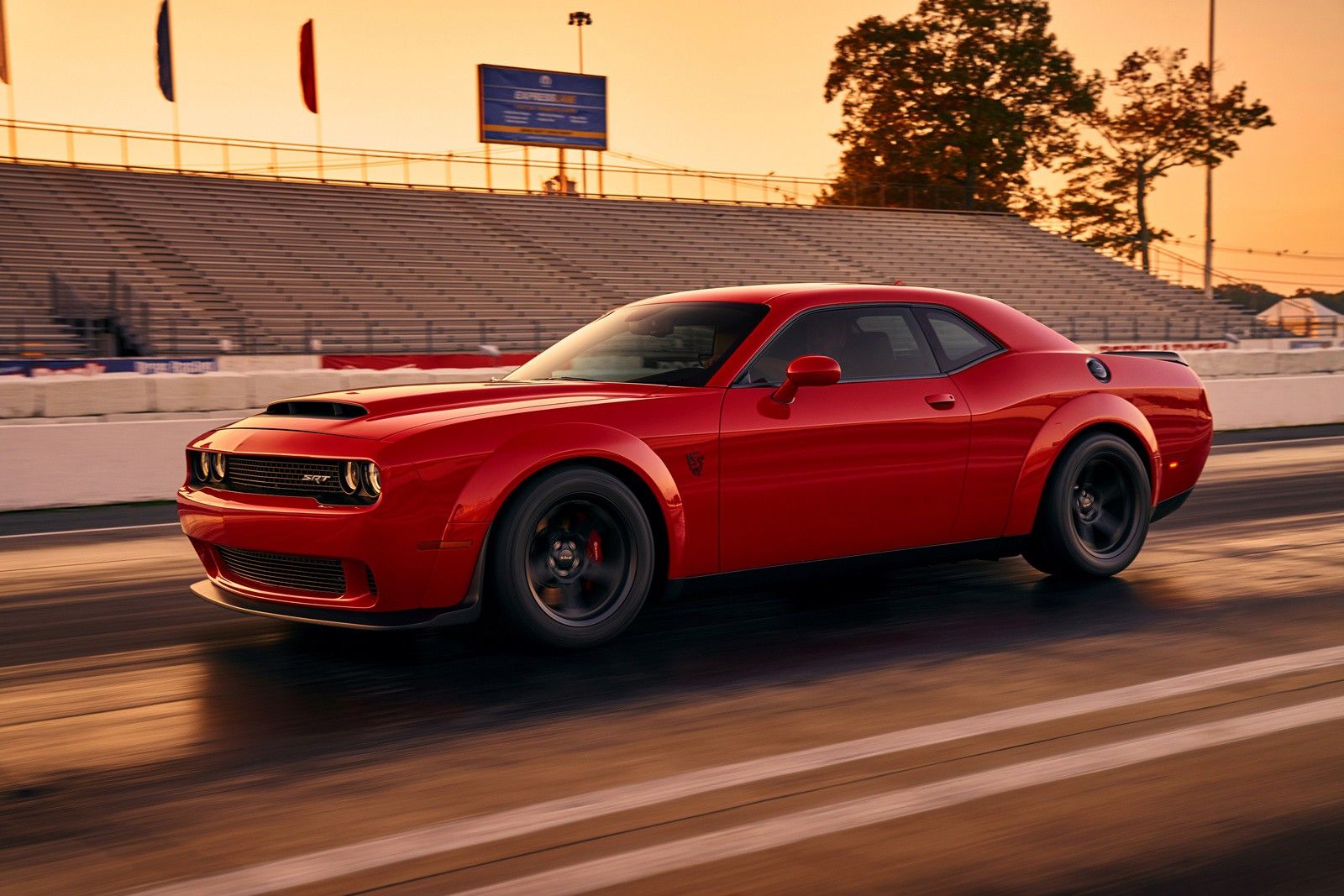 Ladies and gents, after weeks of teaser photos and videos, we finally get our first official look at the 2018 Dodge Challenger Demon.
Released ahead of schedule by Wheelsage.org (and then removed), the photo looks as official as it gets and portrays the muscle car right where it belongs — on the drag strip.
Compared to the 707 hp Hellcat version, the Demon takes the Challenger-based muscle car even further from a visual point of view thanks to a massive hood scoop, wider wheel arches, and a more aggressive aerodynamic kit. And let's not forget the exclusive 18-inch alloys (12.6 inches wide at the back) shod with street-legal drag radial tires.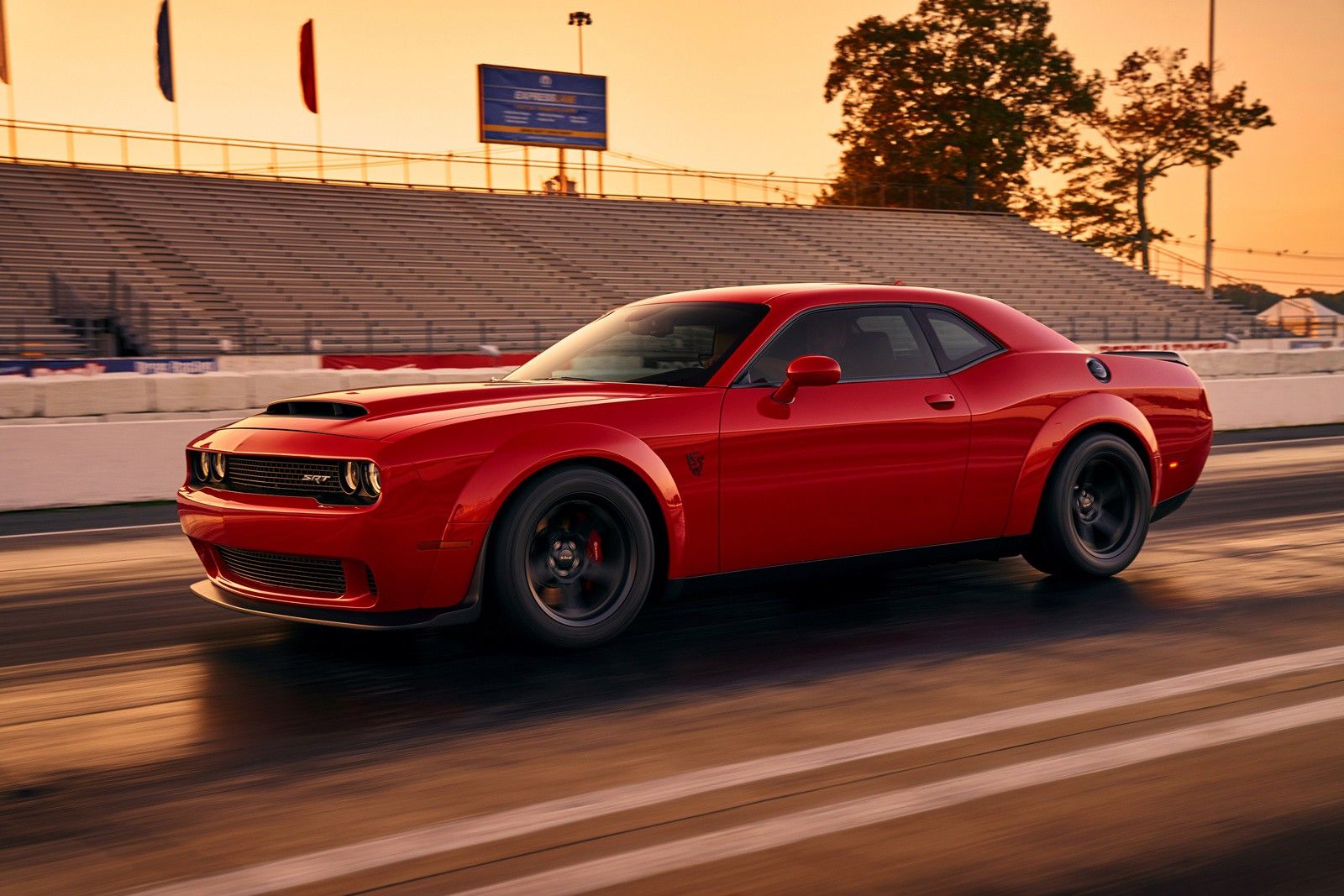 Dodge won't officially lift the wraps off the car until April 11 at the New York Auto Show, but plenty of pieces to the puzzle are already in place. We know the Demon will be Dodge's most powerful production car ever — a street-legal drag racer if you like. Some say the supercharged V8 engine will be pushed to 815 hp!
Removing non-essential parts from the interior results in a 200 lb (91 kg) weight diet, while grip doubles compared to the Hellcat — with 35 percent more launch force as well.
From the many teasers released by Dodge so far, we know that the Demon features a specifically tuned suspension, powertrain, transmission, exhaust, telematics and launch control system. As a result, the Demon should offer unrivaled performance in a straight line.
The engine can run both on regular 91-octane unleaded gasoline and 100+ high-octane racing fuel for the occasional run at the drag strip. We can't wait to learn more about the 2018 Dodge Challenger SRT Demon and we know you do too, so keep an eye on our website for updates.
Story references: Carscoops