2018 Dodge Challenger SRT Demon priced from $84,995 with driver's seat only
For an extra buck you can unleash all hell with the Demon Crate — another dollar gets you a passenger seat
Dodge has finally put a price on its wildest car in decades, the 2018 Challenger SRT Demon.
The first-ever production car with driver's seat only starts at $84,995 in the United States (including $1,700 gas guzzler tax, excluding $1,095 destination). That "only" buys the version with 808-hp and 717 lb-ft of torque, but unleashing the car's full potential costs just $1 — that says everything about Dodge's intentions, doesn't it?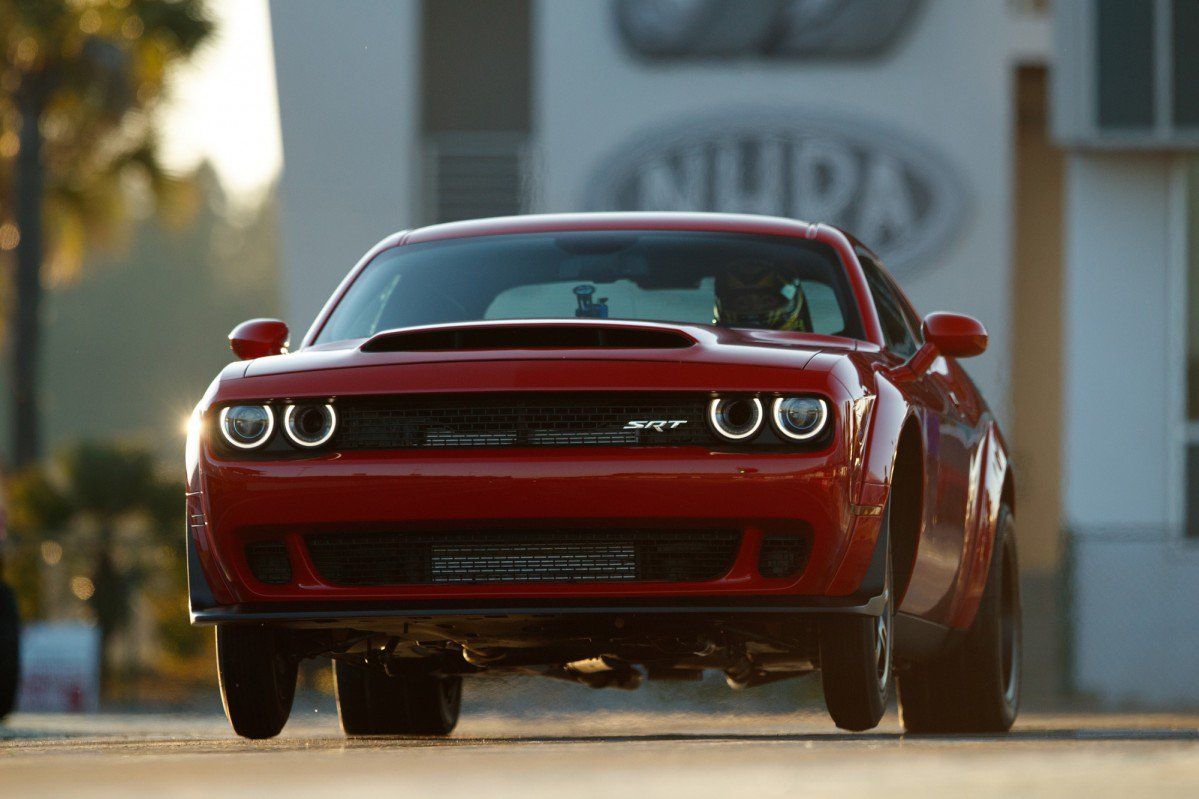 One dollar will buy you the Demon Crate which squeezes 840 hp and 770 lb-ft of torque from the supercharged 6.2-liter V8 engine. It also brings a series of features needed for drag racing including two narrow, front-runner drag wheels, high-octane engine calibration for the performance powertrain control module, conical performance air filter, a series of Demon-branded track tools, and more. A front passenger cloth seat, cloth/leather rear seat, and Demon trunk carpet kit add $1 each, while red seat belts will set you back $195.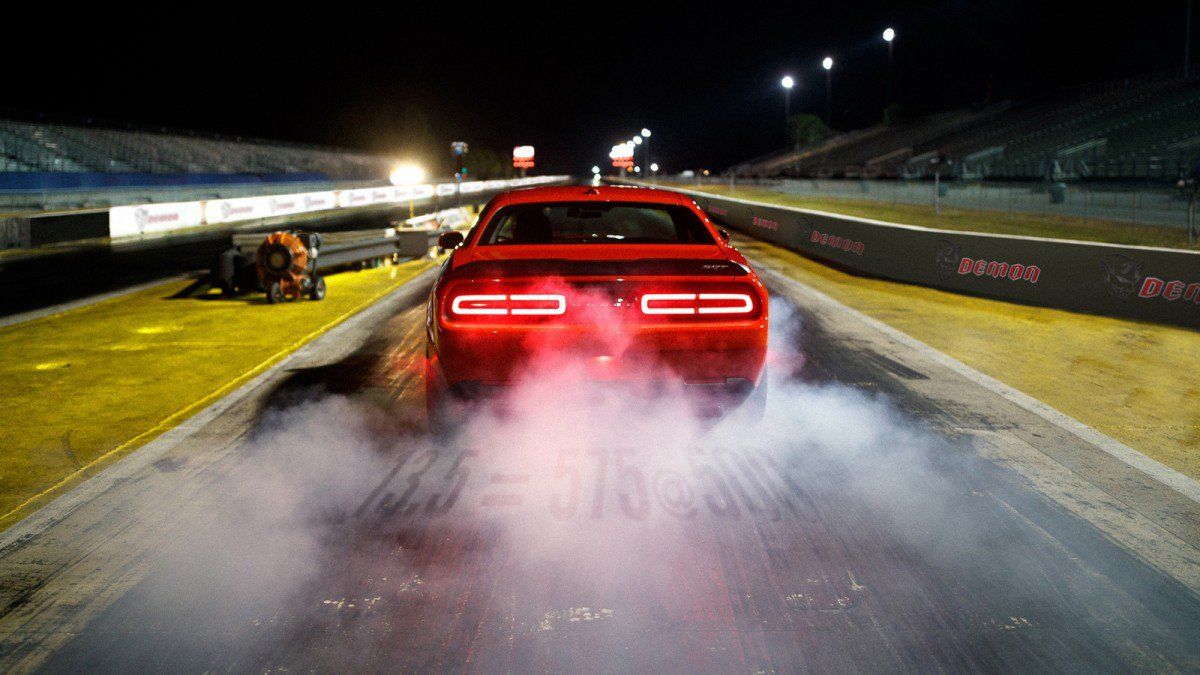 Even without the Demon Crate package, the 2018 Challenger SRT Demon offers plenty of standard stuff. These include a Brembo braking system with two-piece rotors, 3.09 rear axle ratio for improved off-the-line acceleration, After-Run Cooler, Air-Grabber induction system featuring the largest functional hood scoop (45.2 square inches) of any production car, SRT Demon-tuned three-mode Adaptive Damping Suspension (ADS), 315/40R18 street-legal drag radial tires, and more.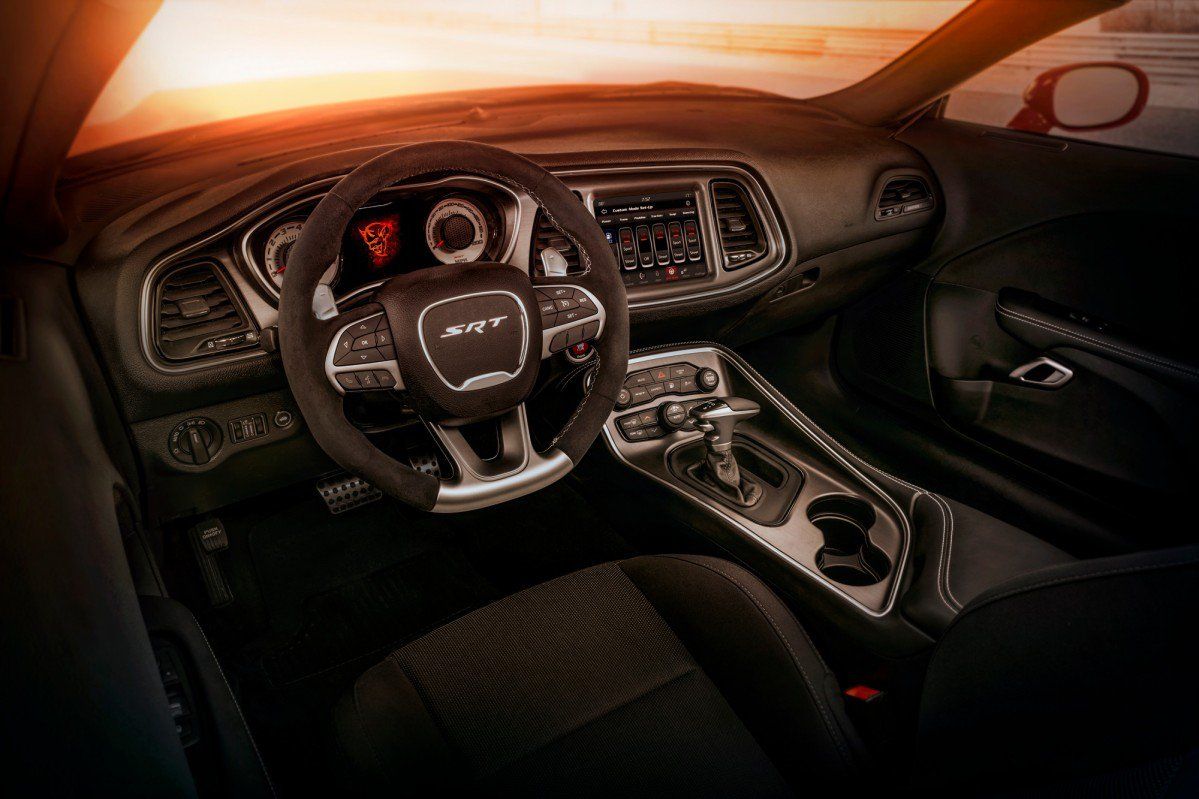 Inside, customers get a flat-bottom, Alcantara-wrapped SRT Performance steering wheel with paddle shifters, a two-speaker audio system, Dark Brushed II accents and a serialized dash plaque.
The 2018 Challenger SRT Demon is the first-ever production car to do a front-wheel lift, and the world's fastest quarter-mile production car with an elapsed time (ET) of 9.65 seconds at 140 miles per hour (mph), as certified by National Hot Rod Association (NHRA).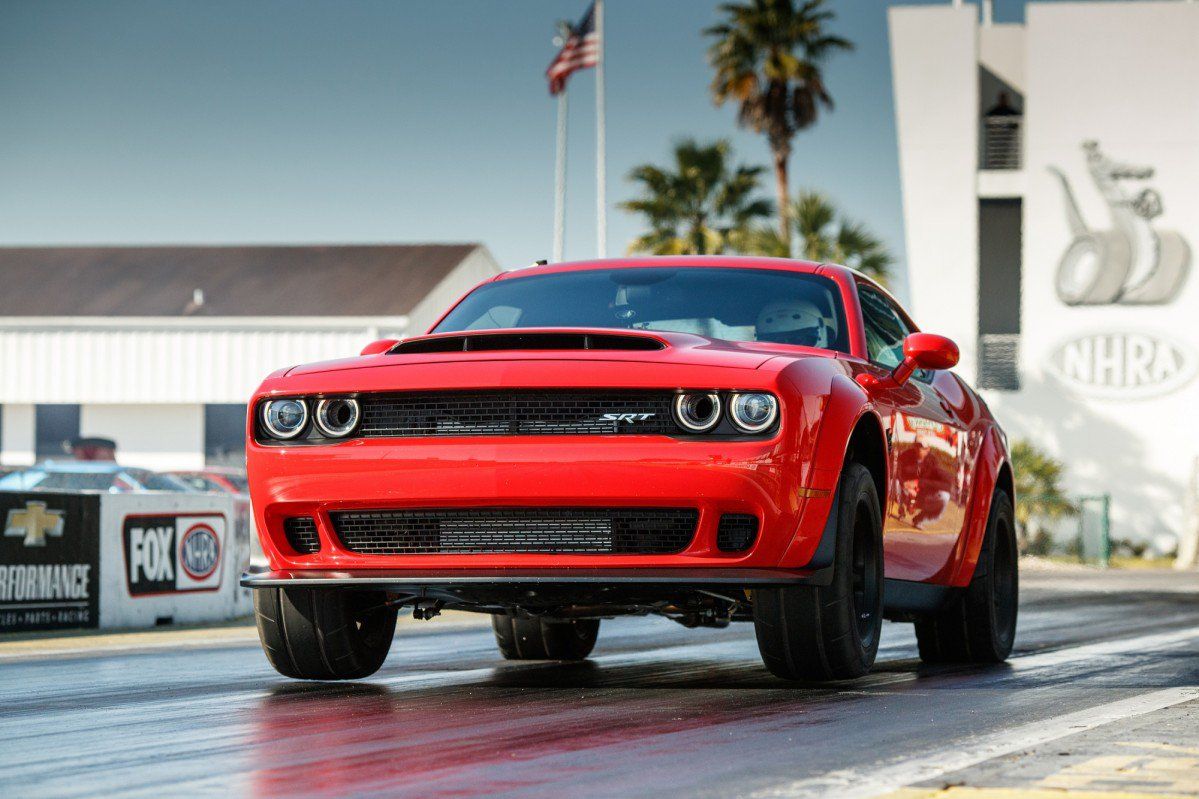 It's also the world's fastest-accelerating production car, covering 0 to 60 mph in 2.3 seconds. Finally, the Demon registers the highest g-force (1.8 g) ever recorded at launch in a production car.
The Demon will be built just for the 2018 model year in Brampton, Ontario, in a batch of 3,000 units for the U.S. and 300 units for Canada. Deliveries will begin this fall.