2018 Ford Mustang Cobra Jet 50th Anniversary is a limited-run drag racer
Only 68 units will be made as a tribute to the original Cobra Jet from 1968
50 years after the debut of the original Mustang Cobra Jet, Ford has revealed its latest turnkey drag race car, the 2018 Mustang Cobra Jet.
Sold in a limited run of 68 models, the 50th Anniversary Cobra Jet is the fastest production Mustang on the drag strip. Ford claims it's capable of reaching more than 150 mph (241 km/h) and do quarter-mile runs in the mid-eight-second range.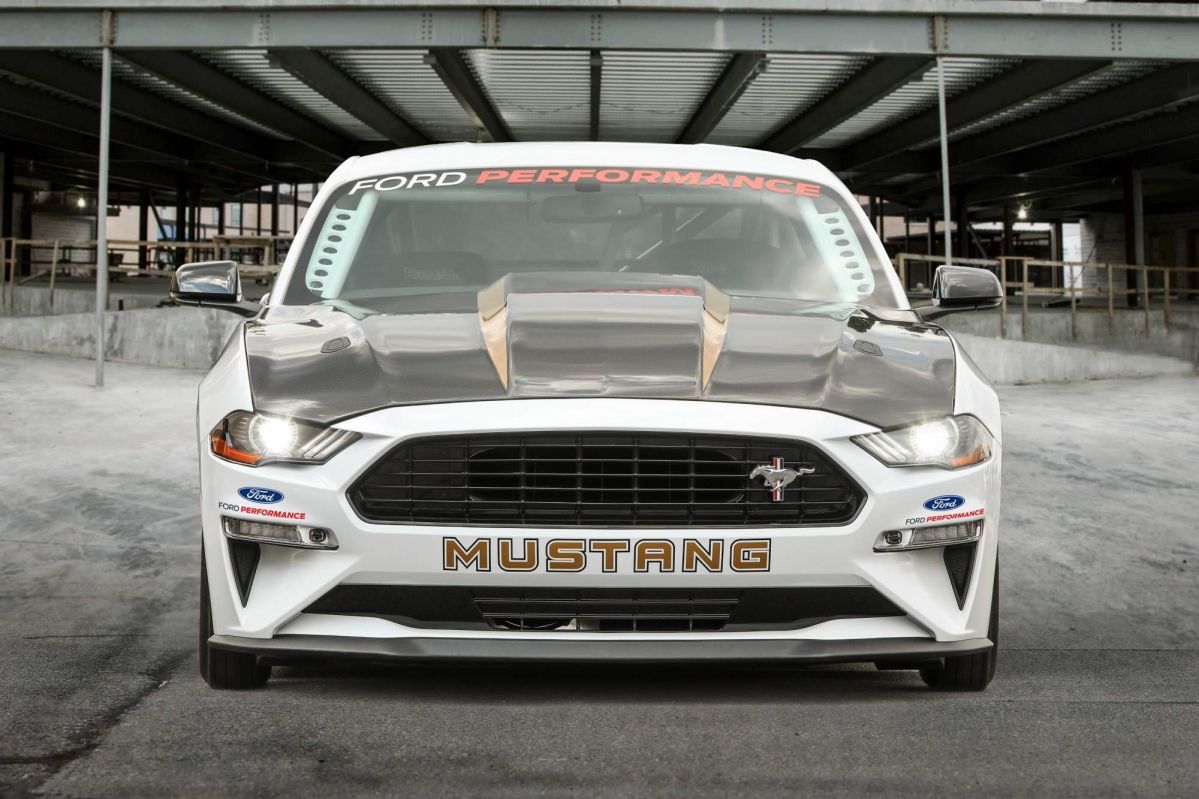 The latest Cobra Jet obviously pays homage to the original, which debuted at NHRA Winternationals in 1968. The new model will make its first public appearance at Woodward Dream Cruise this weekend.
The 2018 Mustang Cobra Jet is powered by a special 5.2-liter version of Ford's 5.0-liter V8 which has been strengthened and outfitted with a 3.0-liter Whipple supercharger, sending an undisclosed amount of power to the rear wheels.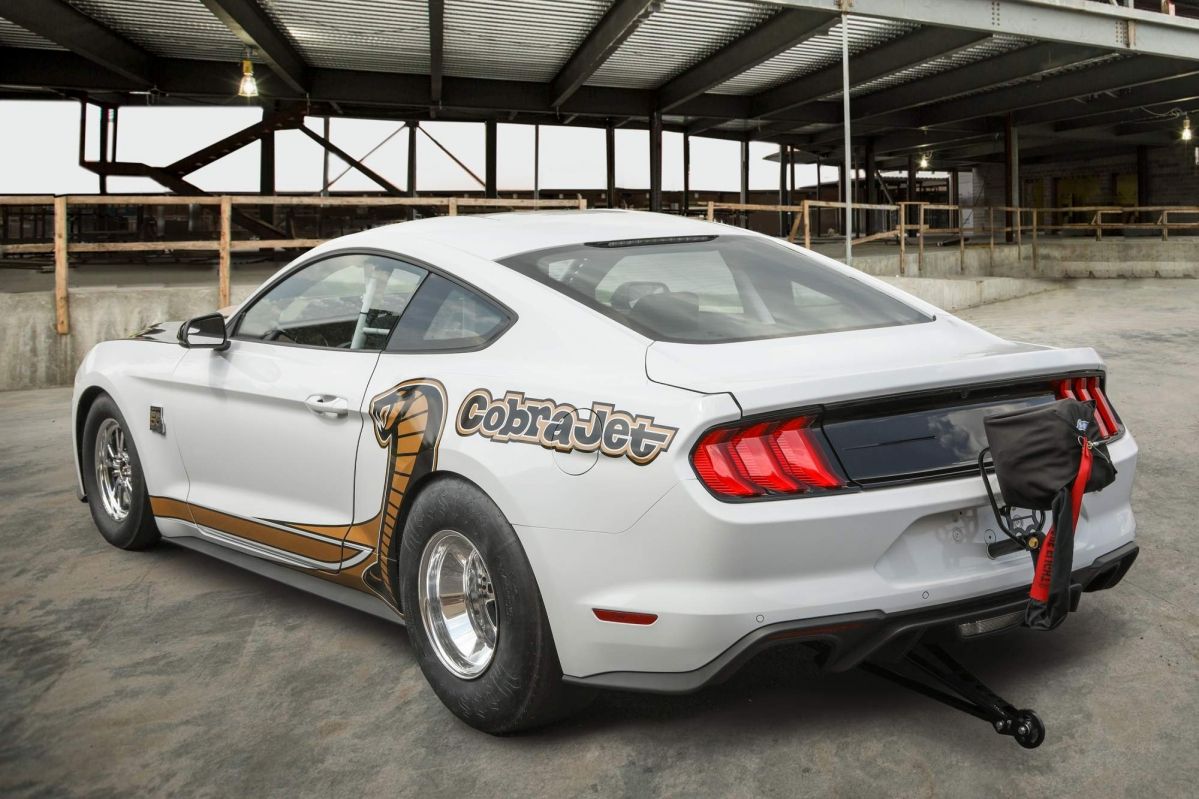 The drag racer also features a 9-inch solid rear axle, four-link rear suspension with antiroll and panhard bars, two-way coil-over shocks with adjustable ride height, as well as a low-drag disc brake system from Strange Engineering.
Other factory-provided performance upgrades include an NHRA-certified safety roll cage, FIA-certified seats and anniversary-badged racing wheels. Customers can have the new Mustang Cobra Jet in either Race Red or Oxford White, combined with exclusive 50th Anniversary graphics and badging. Prices start at $130,000.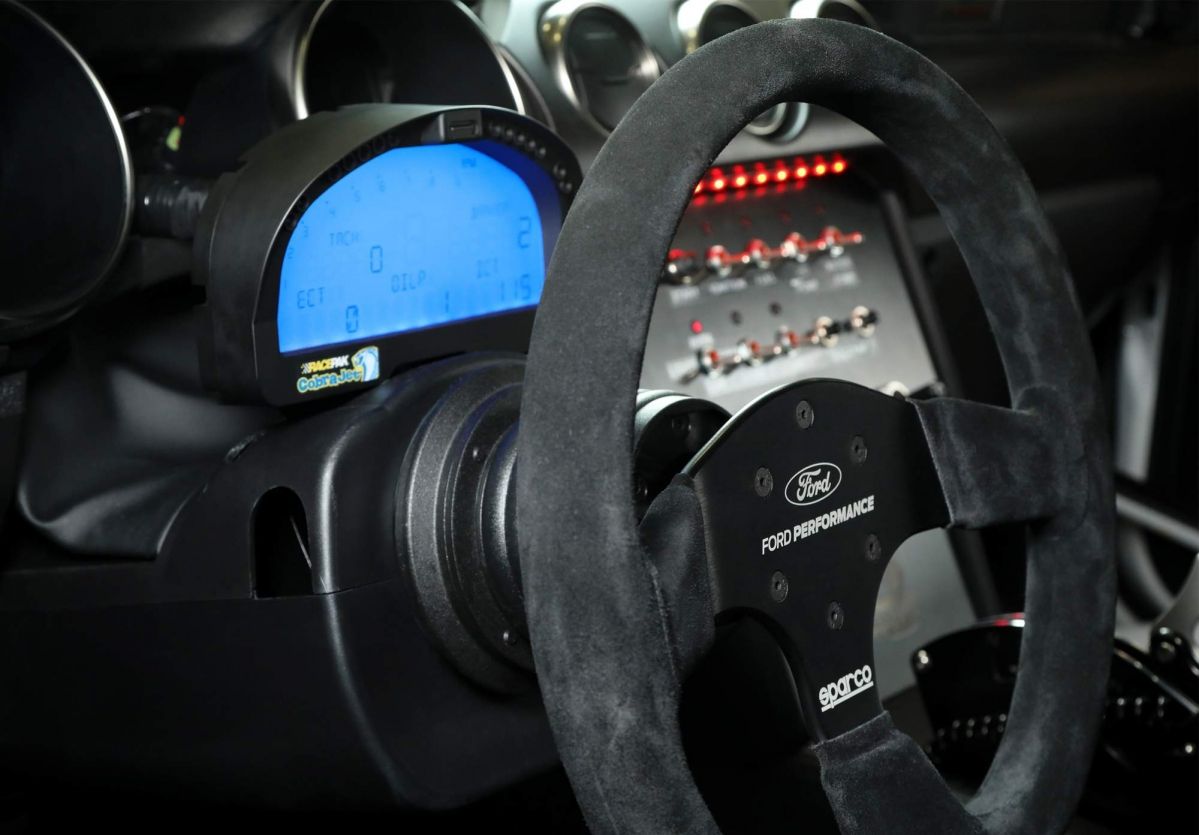 Mustang Cobra Jet timeline
1968: Original FE 428-cubic-inch V8-powered Cobra Jet arrives with 335-hp engine; only 50 lightweight Mustangs have been made, six of which were prepared for NHRA competition
2008: Rebirth of factory Mustang Cobra Jet 40 years later as the M-FR500-CJ. Powered by a supercharged 5.4-liter dual-overhead-cam V8, it became the first Stock Eliminator car to dip into the eight-second zone at an NHRA National Event. Unlike the original, the 50 cars built do not feature VINs, so they can't be driven on the street
2009-2016: 250 additional M-FR500-CJ cars are made, setting dozens of domestic drag racing records and achieving victories and championships across NHRA, IHRA, NMCA and NMRA
READ MORE: Now check out the 2019 Ford NASCAR Mustang