2018 Ford Mustang Cobra Jet to run the quarter-mile in the mid-8-second range
The new Cobra's bite promises to be the deadliest yet
Ford Performance has announced the new 2018 Mustang Cobra Jet drag strip race car is coming this summer as "the most powerful and quickest version from the factory ever."
The automaker says the new Cobra Jet is capable of running the quarter-mile in the mid-8-second range while topping 150 mph (241 km/h). That sounds mighty fast, and credit for that goes to the supercharged 5.2-liter Coyote V8 engine whose specs aren't available yet.
To put down the power quickly and efficiently, the 2018 Mustang Cobra Jet features a unique four-link rear suspension, a Ford 9-inch solid rear axle from Strange Engineering, as well as drag race-specific coil-over suspension with specially designed Weld Racing wheels.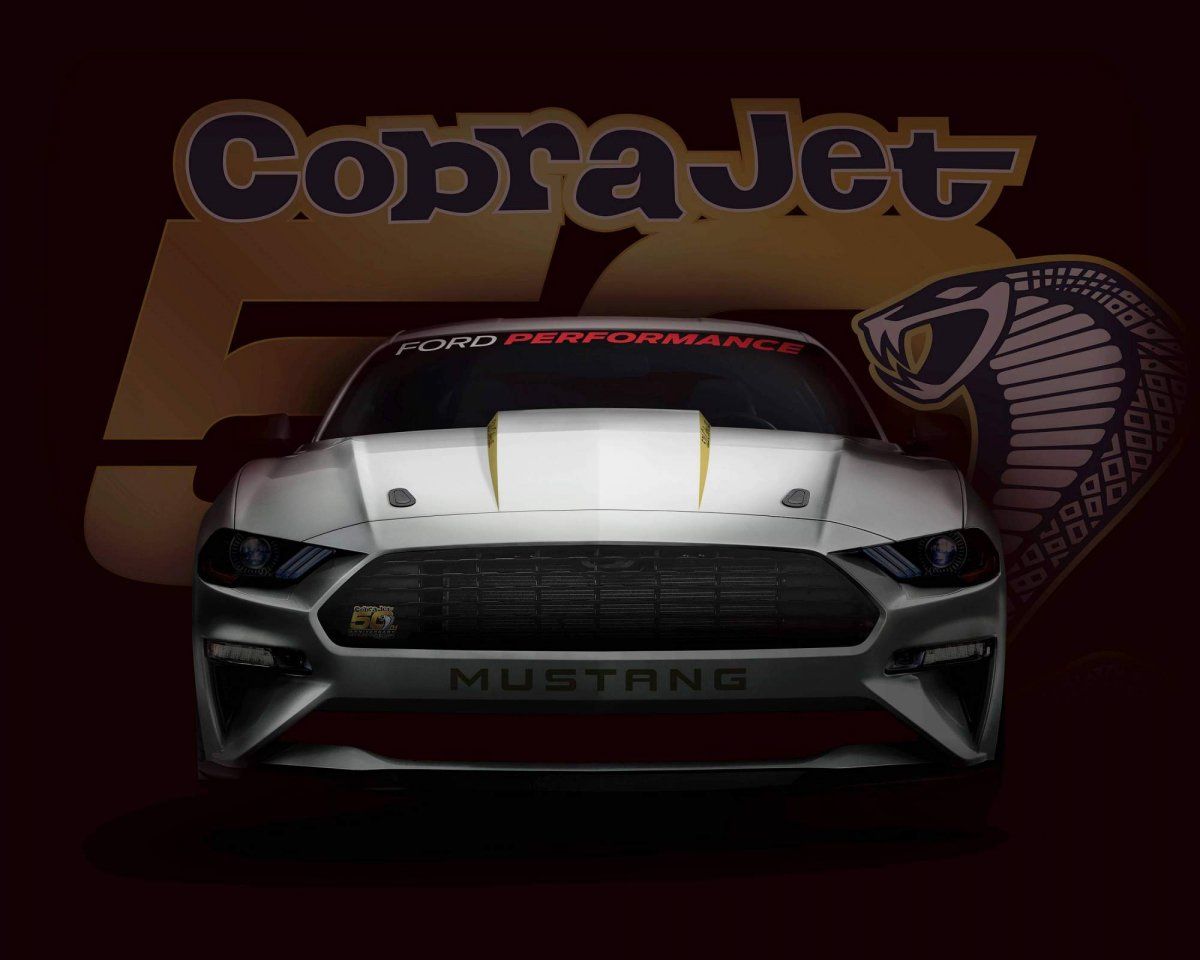 Race add-ons include an NHRA-certified roll cage and Racetech FIA seats, among other things. Based on the facelifted 2018 Ford Mustang platform, the purpose-built drag racer is engineered by Ford Performance Parts and is limited to 68 non-VIN production cars.
The number is as a nod to the original 1968 Cobra Jet, and that is also why the 2018 model is badged as a 50th-anniversary model. The 68 cars will be available in Race Red or Oxford White, with available commemorative 50th-anniversary graphics package and anniversary badging — including on the wheels.
Ford Performance will announce final 2018 Mustang Cobra Jet ordering and product specifications this summer. Owners will be able to use the car at National Hot Rod Association (NHRA) drag racing events, with the new Cobra Jet also eligible for several National Mustang Racers Association and National Muscle Car Association classes.
READ MORE: Want a road-legal dragster? The 2018 Dodge Challenger SRT Demon is the one to have