2018 Genesis G70 sedan working hard to earn "3 Series rival" badge
Say hello to the 2018 Genesis G70, the upcoming midsize sedan from Hyundai's luxury brand
It's not the first time the G70 has been caught on camera while undergoing testing, but these new photos are more revealing, allowing us a glance at the headlights and fog lights, as well as the layout of the interior.
The spy shots were taken in Death Valley, California, where Genesis is testing the car's behavior in scorching temperatures.
Sharing the RWD/AWD platform with the Kia Stinger, the 2018 Genesis G70 will be the brand's answer to the BMW 3 Series, Mercedes C-Class, and Lexus IS, among other competitors. However, the G70 is slightly shorter, narrower, and lighter than the Stinger for more agility.
The premium midsize sedan may share its 365-hp 3.3-liter twin-turbocharged V6 engine with the Stinger, meaning it may go from 0 to 100 km/h in less than 4.9 seconds. Lesser models are expected to get a 252-hp 2.0-liter turbocharged four-cylinder unit, while the only transmission choice is likely to be an eight-speed auto. European markets may also get a diesel engine.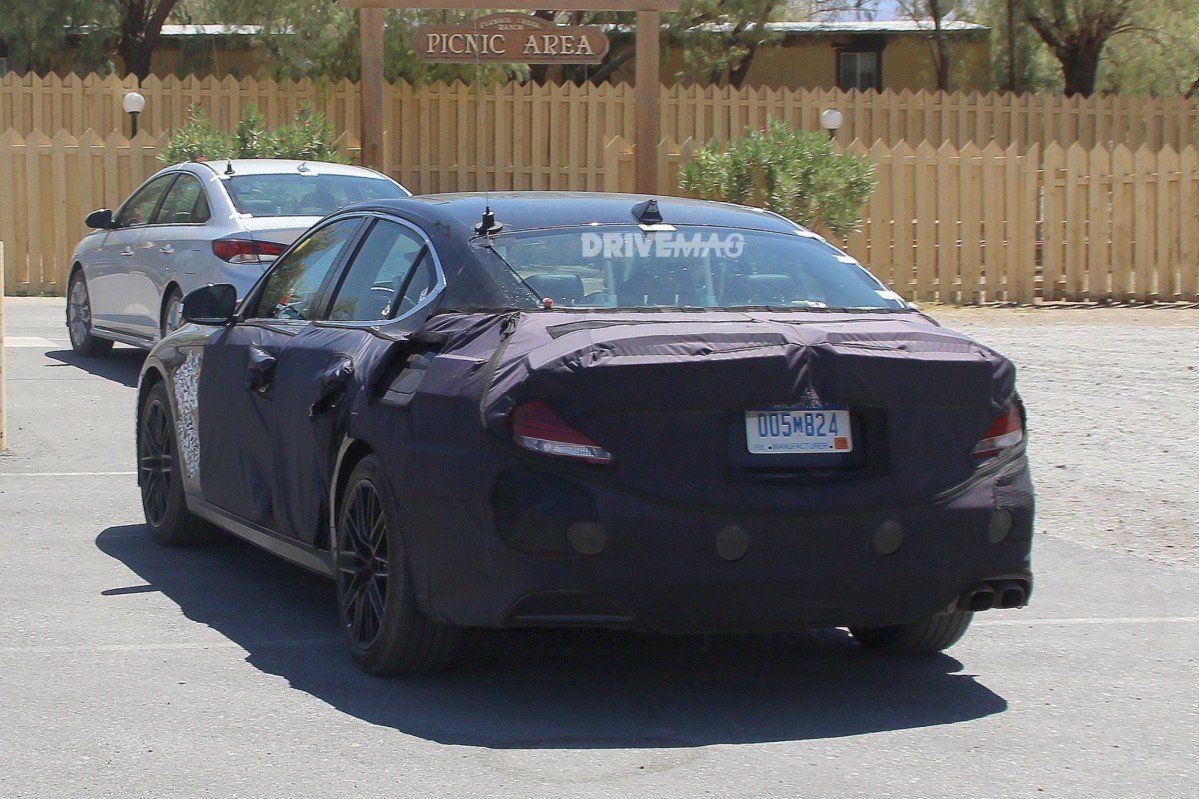 The car featured in the photos seems to be a Sport variant, judging from the hexagonal mesh grille and Brembo-branded brakes, aggressive front bumper, and quad exhaust pipes. It will be loosely inspired by Genesis' New York Auto Show concept unveiled last year. Despite being heavily camouflaged inside too, the overall layout of the dashboard is visible — if you ignore the big tablet on the center tunnel that's there for development purposes only.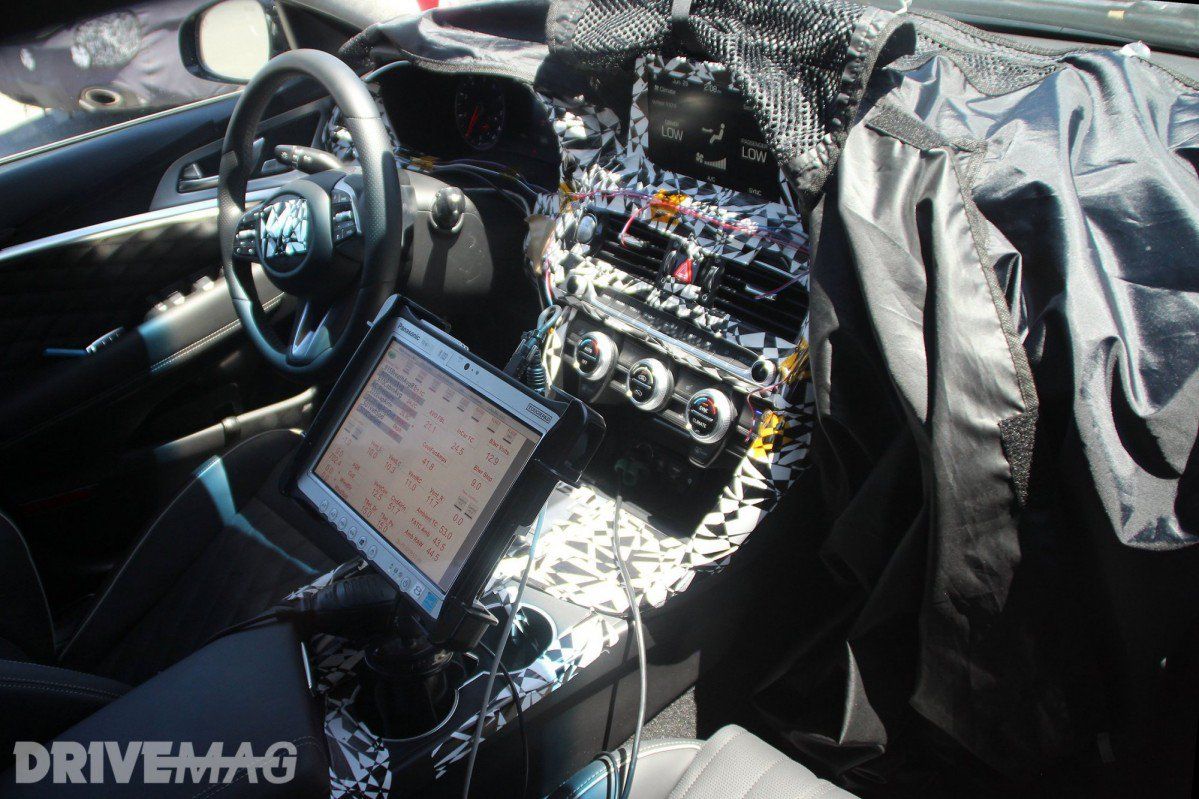 Things are looking pretty conventional and remind of the Stinger GT: on top of the center console sits an upright touchscreen display whose functions are doubled by physical buttons underneath the air vents, with the climate control dials occupying a central position. The three-spoke multifunction steering wheel brings a touch of sportiness, as do the seats with pronounced lateral support.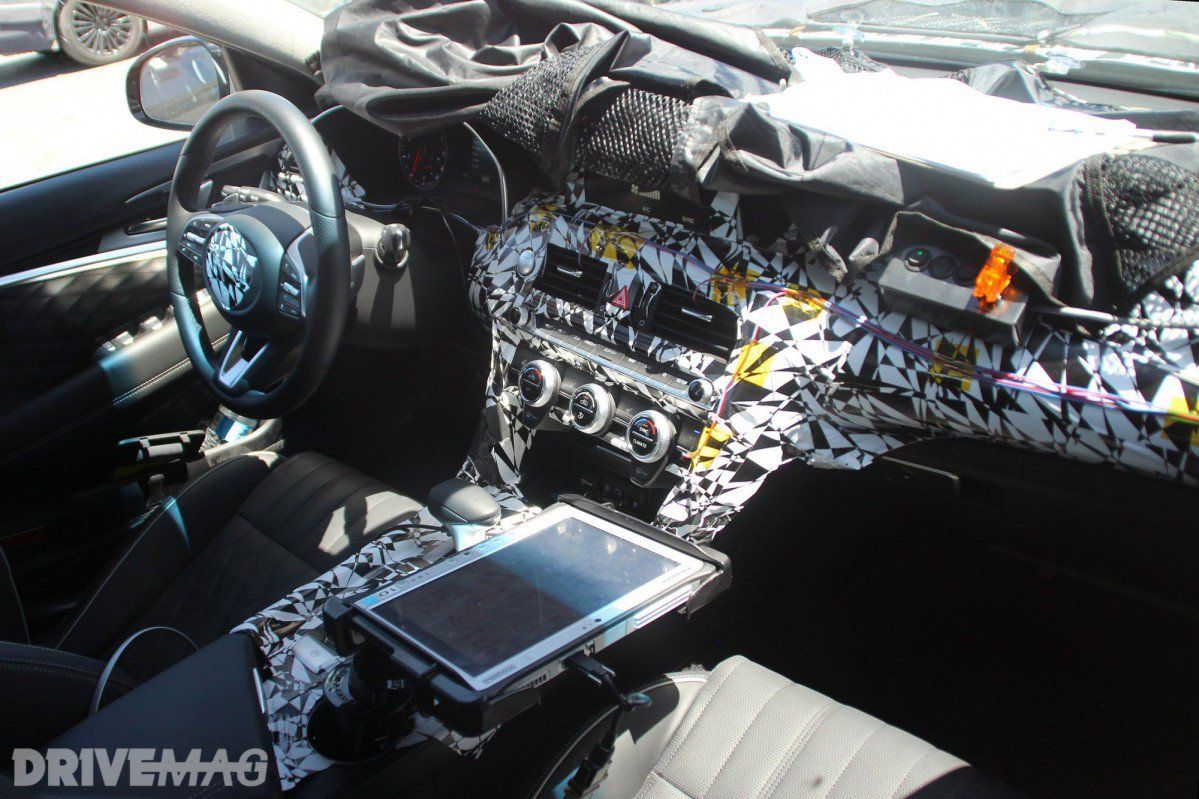 The 2018 Genesis G70 is expected to debut later this year, possibly making its world debut at the LA Auto Show in November. Sales may begin in early 2018 in North America, but Europe will have wait until late 2018 or even early 2019 for it.