It's praised for its rear-wheel drive dynamics and surprisingly fun nature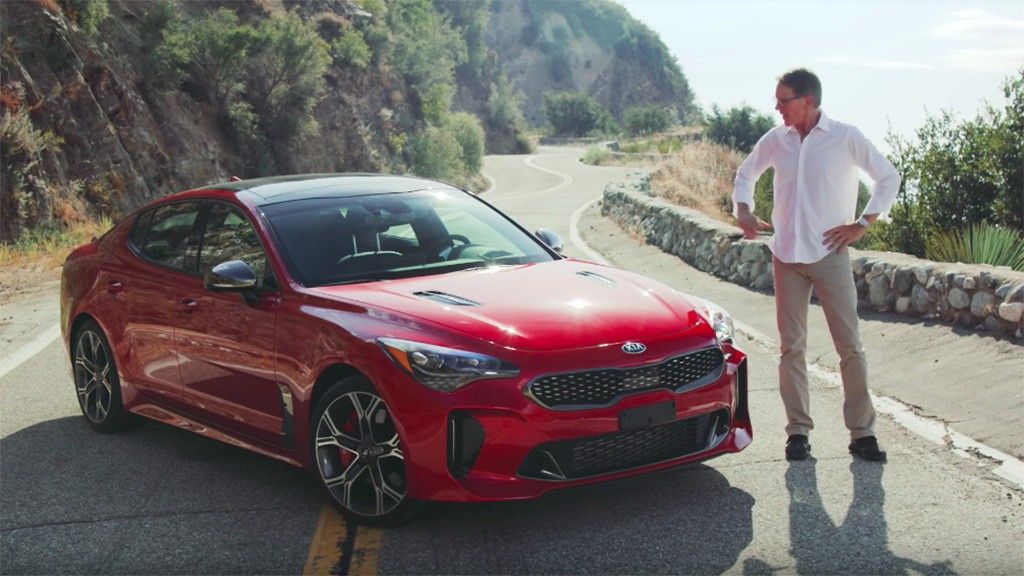 Kia is not known for making fun rear-driven sedans, but that perception may change once word of how fun to drive the new Stinger is. According to MotorTrend's Randy Pobst, it's a very pleasantly balanced driver's car that's surprisingly fun to drive, especially in rear-wheel drive form and with the most powerful engine, the 3.3-liter twin-turbo V6 putting out 365 hp.
This video review says the car is quite good to drive on the road, and despite the fact that it's a comfortable cruiser, it can still hold its own around a circuit. The presence of an honest traction control disable button is also noted and welcome and after pressing it the car turns into what looks quite happy to wag its tail every change it gets.
Pobst says it's still not as sharp as the sharpest in class, but for a first effort from a company not known for making such cars and in the context of crossovers taking over other body styles' market shares, it's really impressive.