The naturally-aspirated V8 engine sounds delicious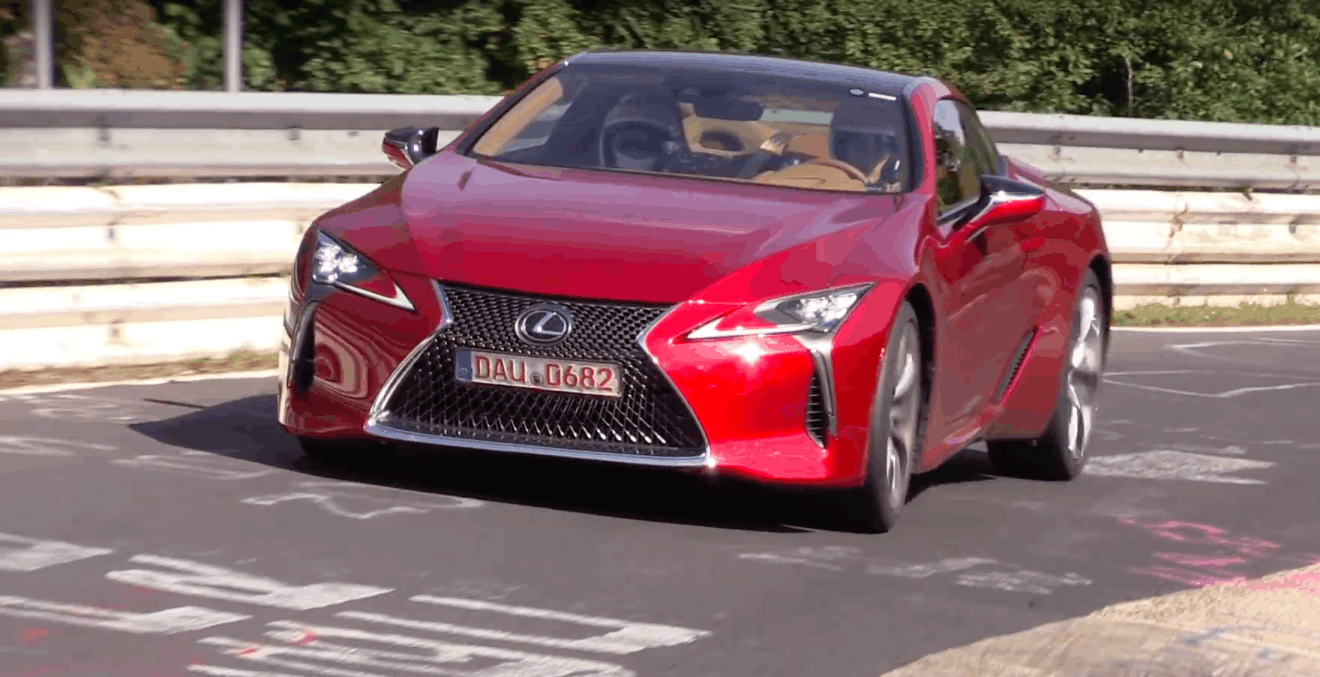 Lexus is polishing up the LC 500's road manners on the world's toughest test track, the Nürburgring Nordschleife.
The brand's range-topping coupe is expected to go on sale in May 2017 in North America in two versions, the LC 500 and the LC 500h. The former model will be the enthusiast's choice, as it features a naturally-aspirated 5.0-liter V8 engine rated at 471 hp and 398 lb-ft (540 Nm) of torque.
The figures are up 4 hp and 9 lb-ft compared to the initial specifications announced when the model had its world debut at the 2016 Detroit Motor Show.
The bump in power and torque is due to the addition of a new dual intake, lower friction, and better exhaust. Mated to a 10-speed automatic transmission, the LC500 promises to be the best handling model in Lexus' current lineup — as this video shot on the Nurburgring Nordschleife by YouTube user cvdzijden proves.
The LC500 looks and sounds the part tackling the Green Hell's treacherous twists and turns. The fact that it has a low center of gravity and a 52/48 front/rear weight distribution surely helps.