2018 Lexus LC Coupé Gets Detailed, Will Debut in the U.S. in Spring 2017
Beware, massive photo gallery ahead
Lexus organized a media drive event with the all-new LC in Seville, Spain, a good occasion to release detailed information about the forthcoming 2+2 luxury coupé.
Inspired by the beautiful LF-LC concept unveiled five years ago, the LC manages to marry the study's fine lines with the requirements of a production car. Just like the LF-LC, the production model has very short overhangs (930 mm front, 970 mm rear), and a very low bonnet line.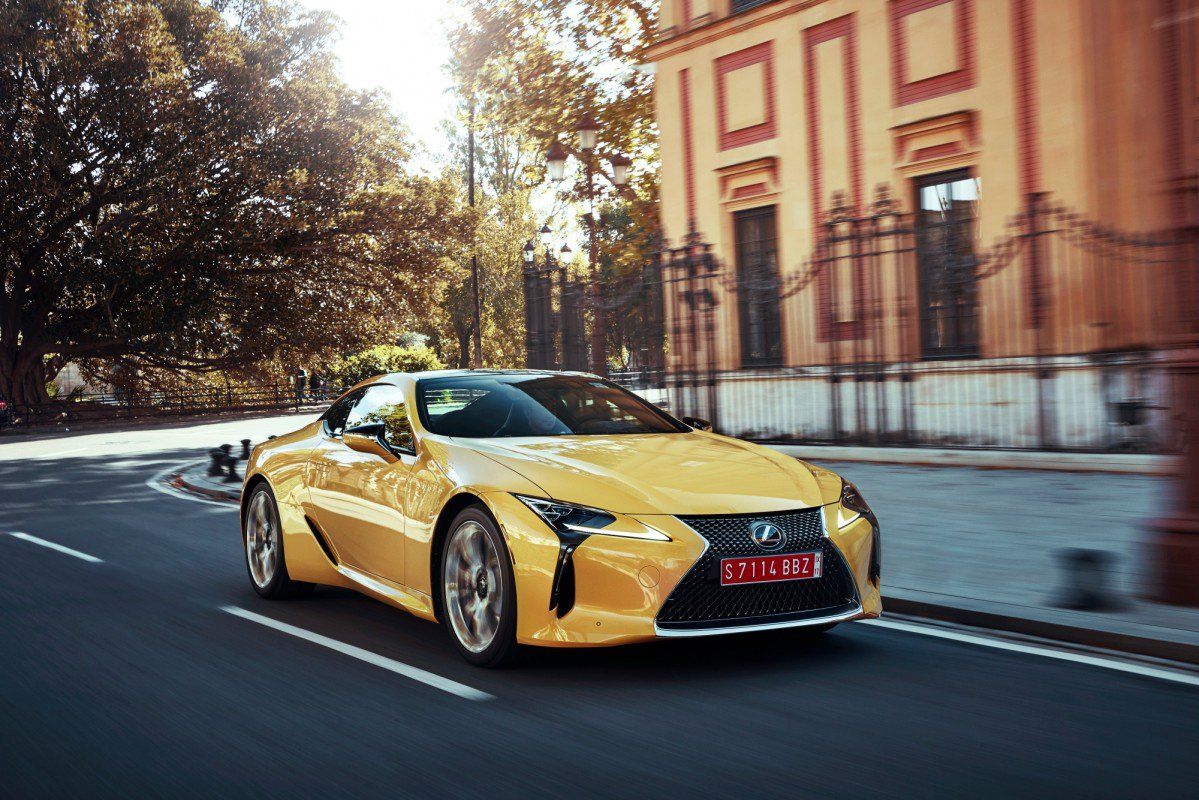 Overall length is 4,770 mm, width is 1,920 mm, and the height is just 1,345 mm. Despite the aggressive appearance, the LC has a 2,870 mm wheelbase, which means space should be generous inside.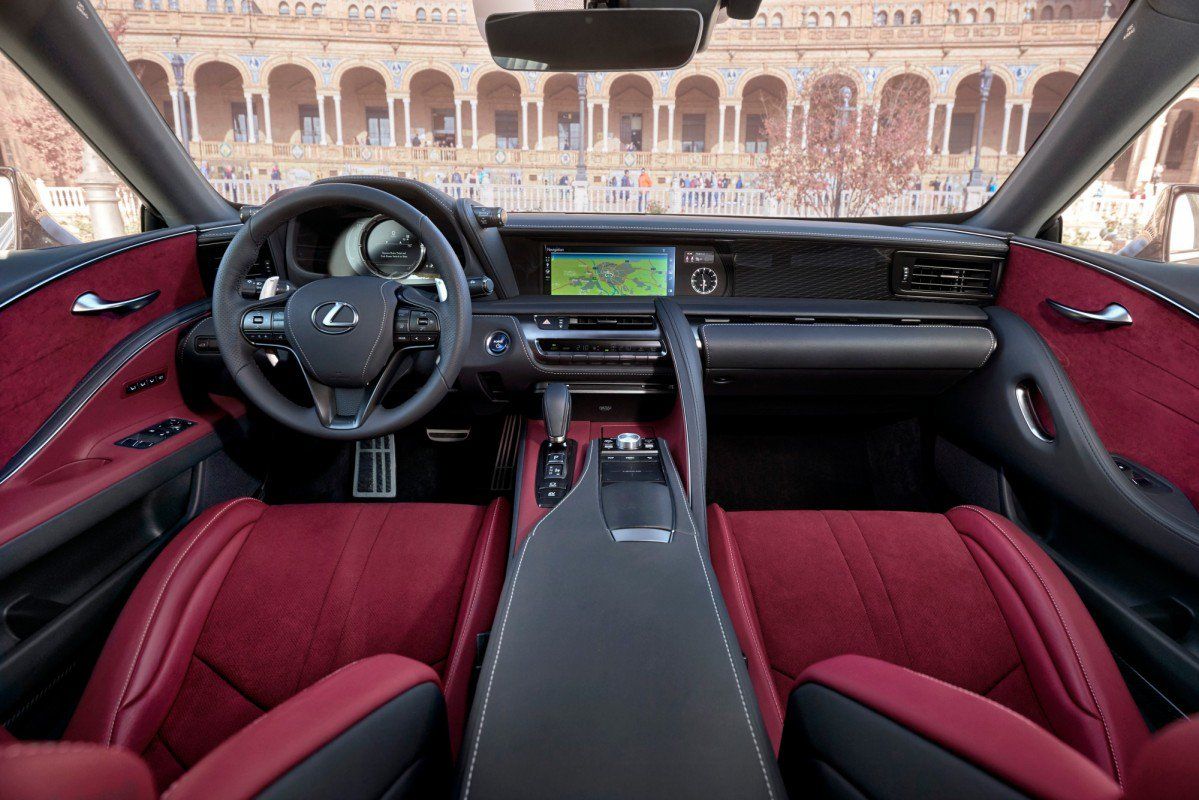 It wasn't easy making the LC a reality, though. Besides accommodating all powertrain, chassis and safety components, the body had to offer room for a sports suspension and 21-inch forged alloy wheels. Additionally, the cabin had to provide "comfortable headroom."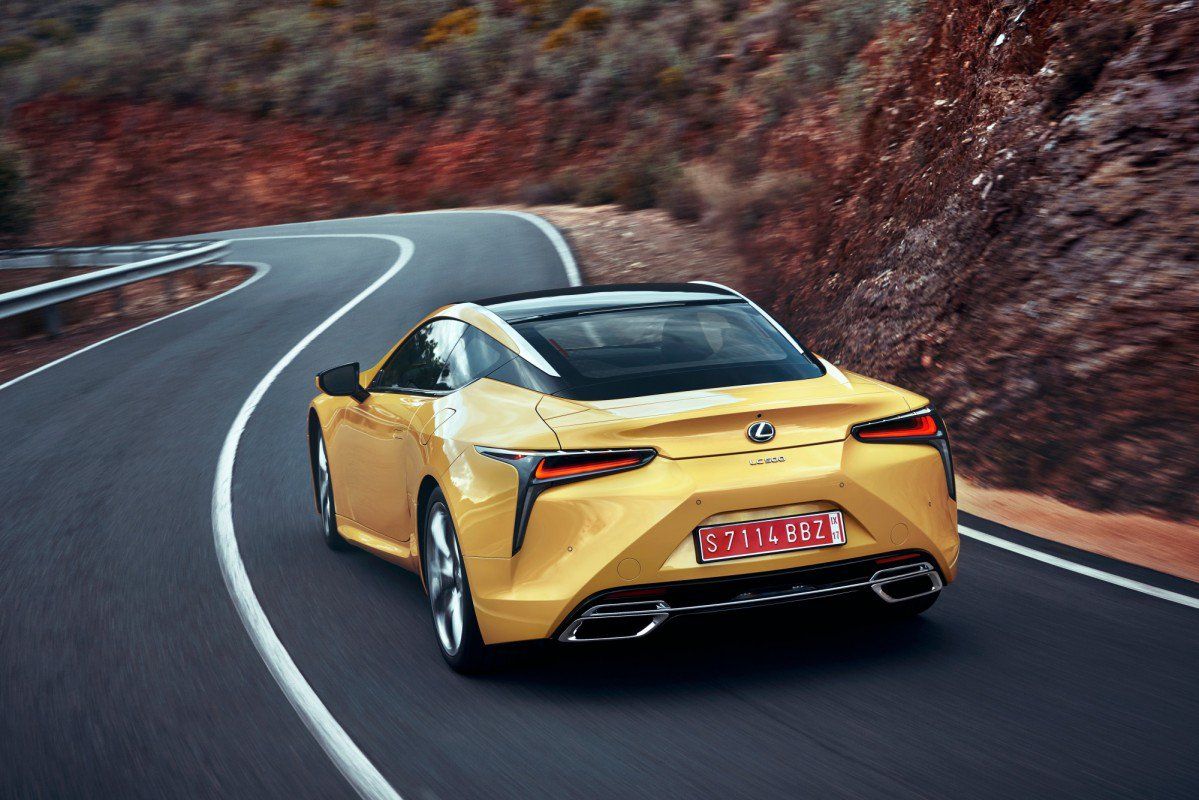 All these were made possible by thanks to the all-new GA-L (Global Architecture – luxury) platform, which will also underpin new generations of front engine/rear-wheel drive models — including the upcoming 2018 LS.
With a front/mid-ship configuration, a low center of gravity, and a new multilink suspension, the Lexus LC promises excellent handling capabilities - all the more so in LC Sport+ grade, which adds the Lexus Dynamic Handling system with a limited-slip differential for even more composure in high-speed corners.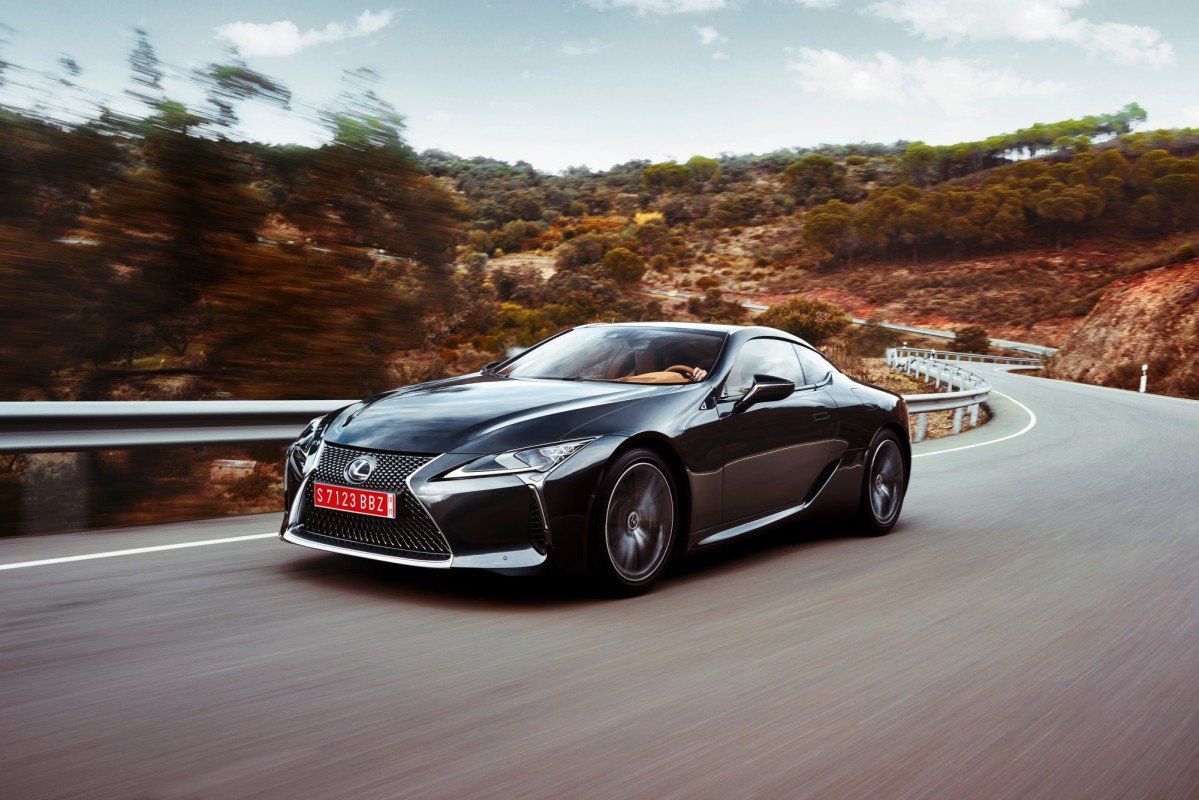 The LC will be available with two powertrains. The eco-friendly LC 500h, which debuts Lexus' Multi Stage Hybrid System, features a 3.5-liter V6 with a new multi-stage shift device, a four-speed automatic gearbox mounted in the rear, and a compact and lightweight lithium-ion hybrid battery. Total output is 359 PS (354 hp), with the LC 500h completing the 0-100 km/h sprint in 4.7 seconds and reaching a top speed of 250 km/h (155 mph).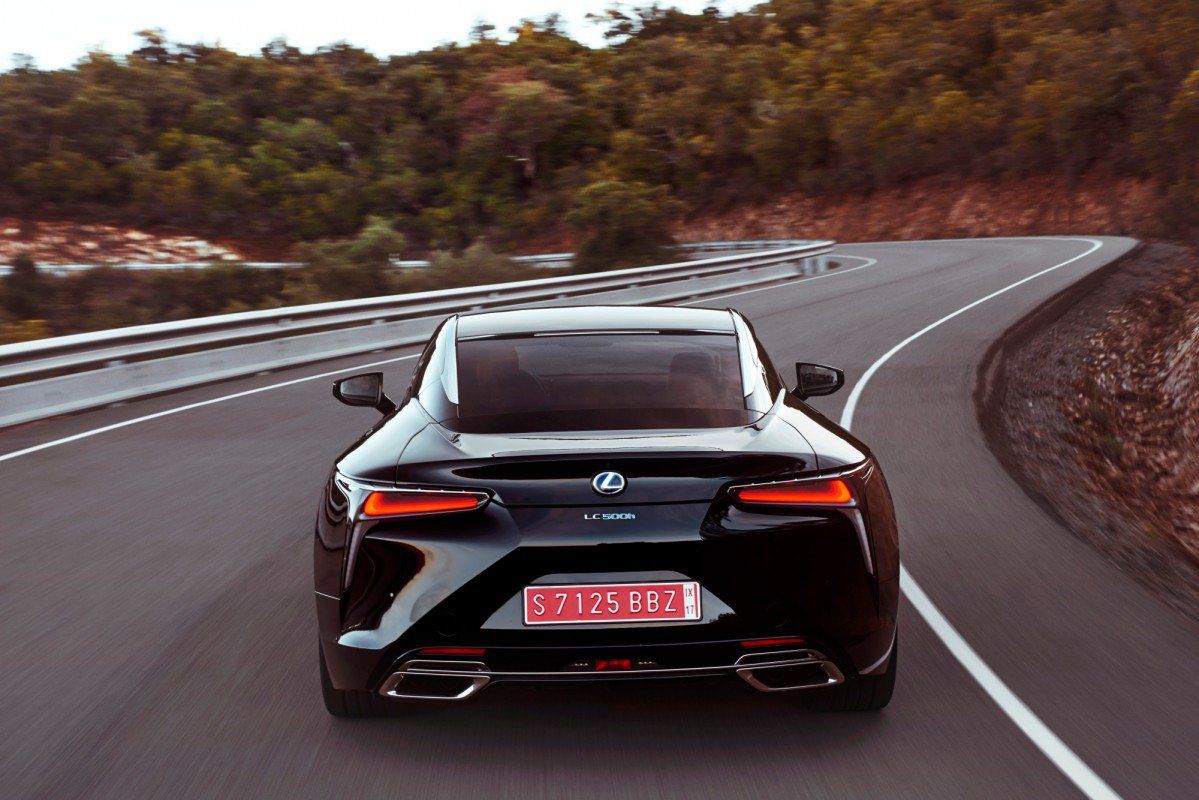 The performance-oriented LC 500 is powered by a naturally aspirated 5.0-liter V8 engine mated to a new Direct Shift 10-speed automatic transmission. The V8 unit delivers 477 PS (471 hp) at 7,100rpm and a maximum torque of 540 Nm (398 lb-ft) from 4,800rpm. The LC 500 sprints from 0 to 100 km/h in less than 4.5 seconds and tops out at 270 km/h (168 mph).