2018 Mercedes-Benz CLS drops most of its camouflage to reveal a cleaner design
The key word is evolution here
The third-generation Mercedes-Benz CLS is just around the corner, and that explains why the automaker doesn't even bother covering its prototypes too much.
The latest set of spy shots of the 2018 CLS four-door coupé reveals a familiar side view that seems to be inspired by the first-generation model rather than the current one.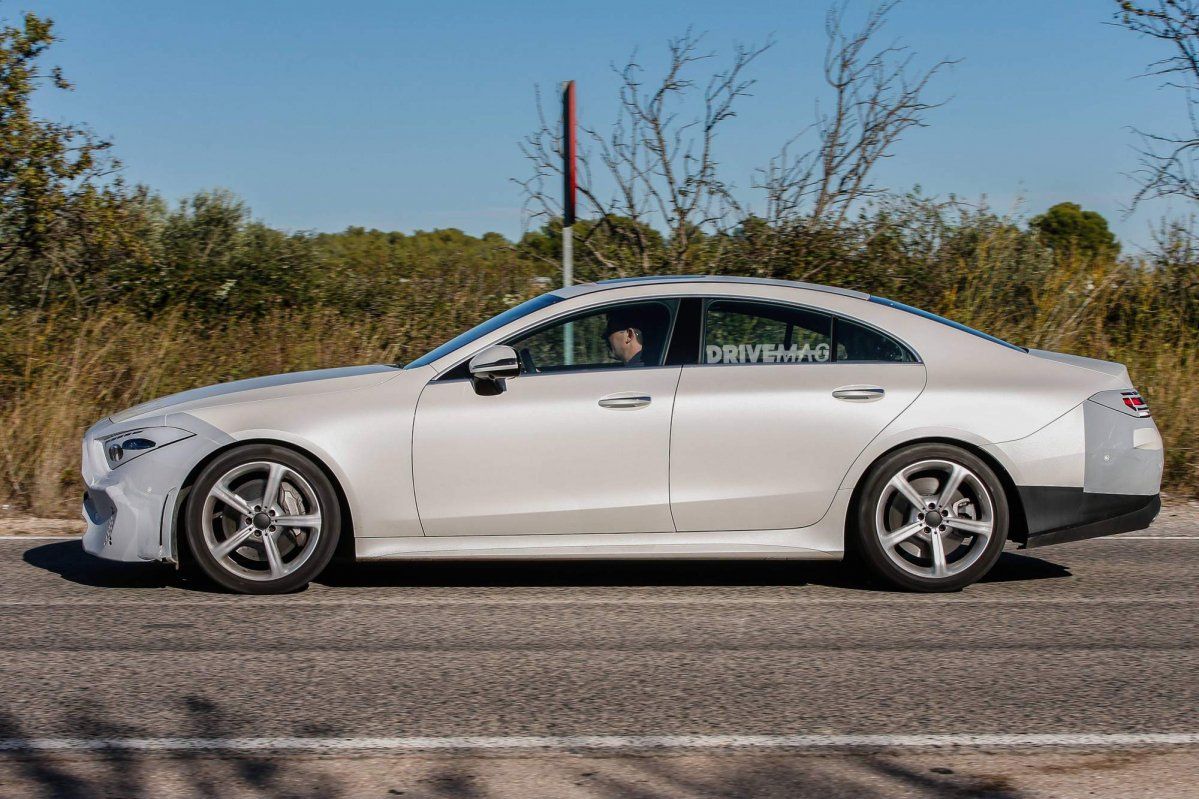 The sloping, sleek roofline is there, as are the tiny lateral windows with no frames. Seen from the side, the new CLS looks cleaner and more elegant thanks to the ditching of its predecessor's pronounced hip.
While we're dealing with a design evolution compared to the current CLS, significant changes take place at the front and rear ends. The upcoming model gets sleeker horizontal taillights, while the headlights adopt a more aggressive shape influenced by the brand's latest design studies such as the Concept A Sedan.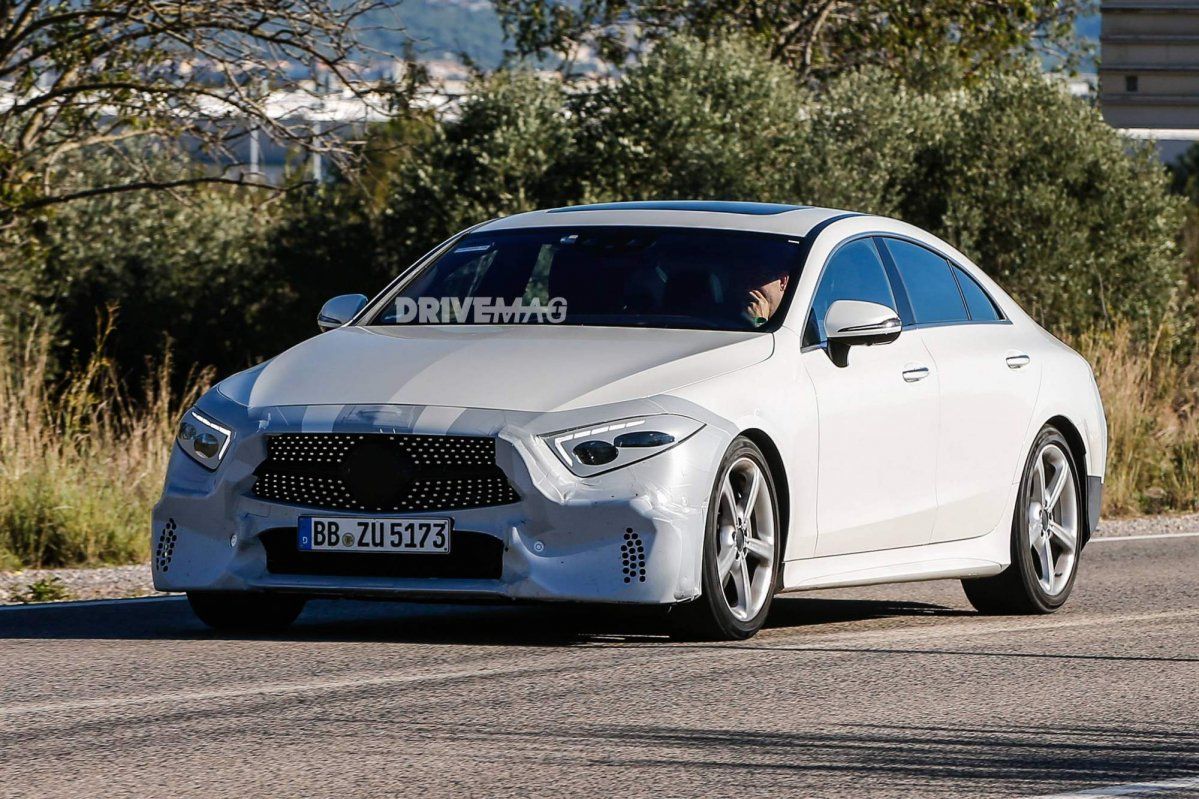 Under the skin, the 2018 CLS will ditch V6 engines in favor of Mercedes' latest-generation of inline six modular units. In addition, the 2.1-liter four-cylinder turbodiesel will be replaced by the more refined and less thirsty 2.0-liter unit found in the latest E-Class — which is hardly surprising since the CLS will use the same modular MRA platform as the E-Class.
Inside, the 2018 CLS will be inspired by the executive sedan as well, featuring a similar dashboard with two displays as part of the Comand Online infotainment system. And for the first time ever, it will be available with a three-seat arrangement at the back for enhanced practicality.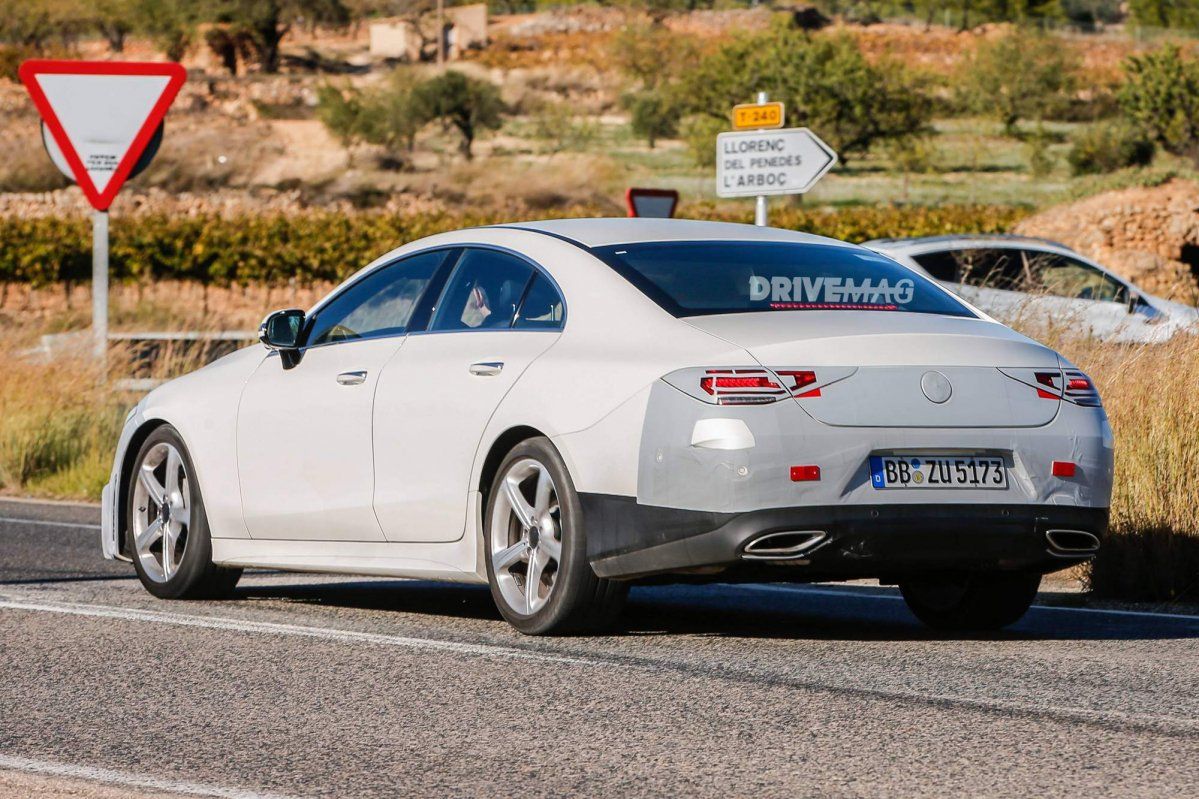 The all-new Mercedes-Benz CLS will debut in summer 2018 as a four-door coupé only — there will be no CLS Shooting Brake anymore because the current model failed to sell in sufficient numbers.
If these photos don't convince you, maybe you should take a look at the upcoming four-door Mercedes-AMG GT.