People who want to work in style, that's who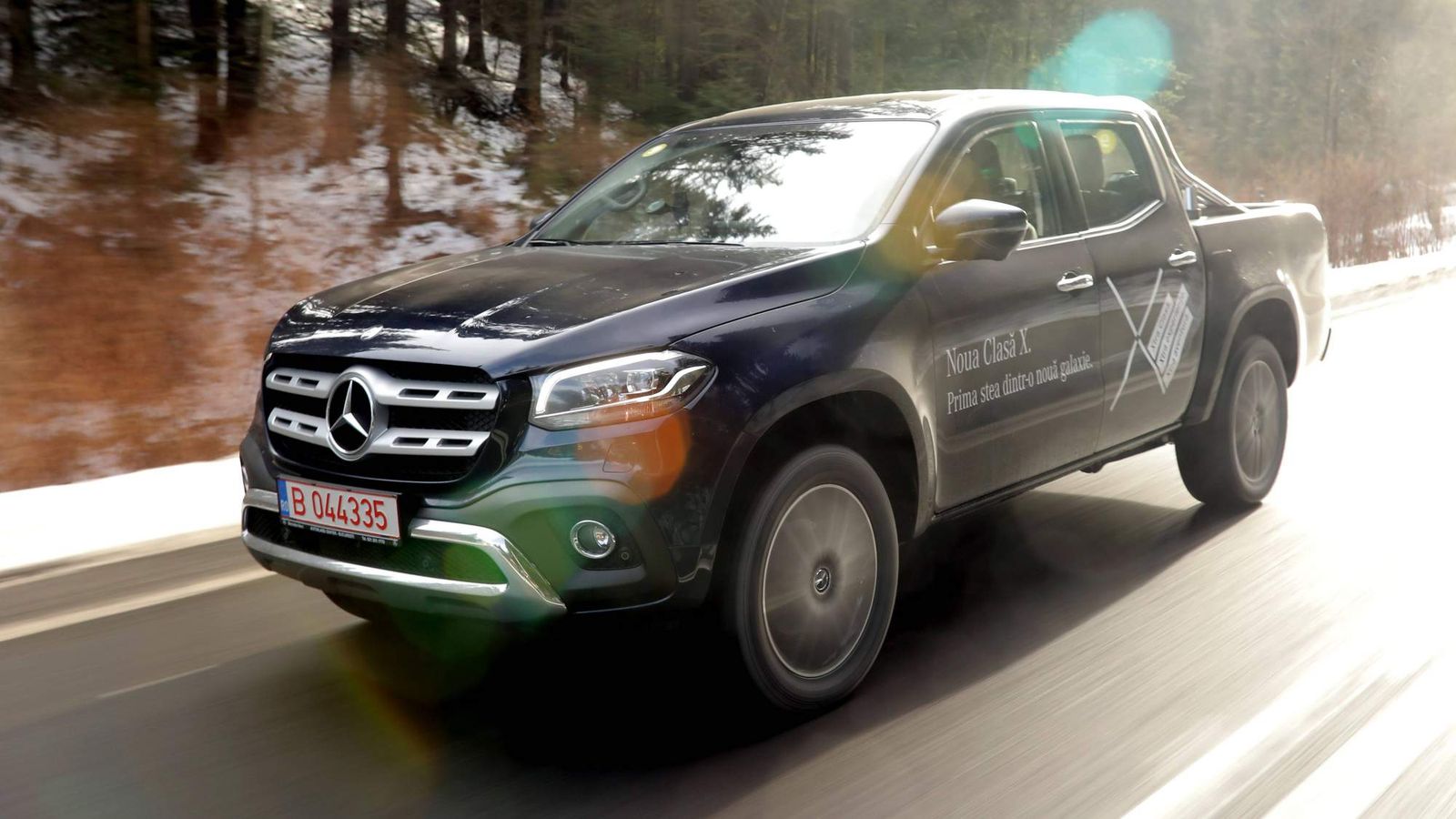 When Mercedes-Benz announced the launch of its first global premium pickup truck, the news was met with a lot of raised eyebrows.
The X-Class may be sold by the company's commercial vehicles division, but it still features the three-pointed star on the grille, and people are going to judge it by that.
Let's not jump to conclusions, however. Mercedes got a similar reaction in 1997 when it lifted the veils off its first SUV, the M-Class — and look how many sports utility vehicles of all shapes and sizes the automaker sells nowadays.
That doesn't mean we're going to see a family of Mercedes-Benz pickups in the coming years, but it is a significant first step for Mercedes-Benz Vans in the pickup world.
Say hello to Nissan Navara's and Renault Alaskan's fancier sibling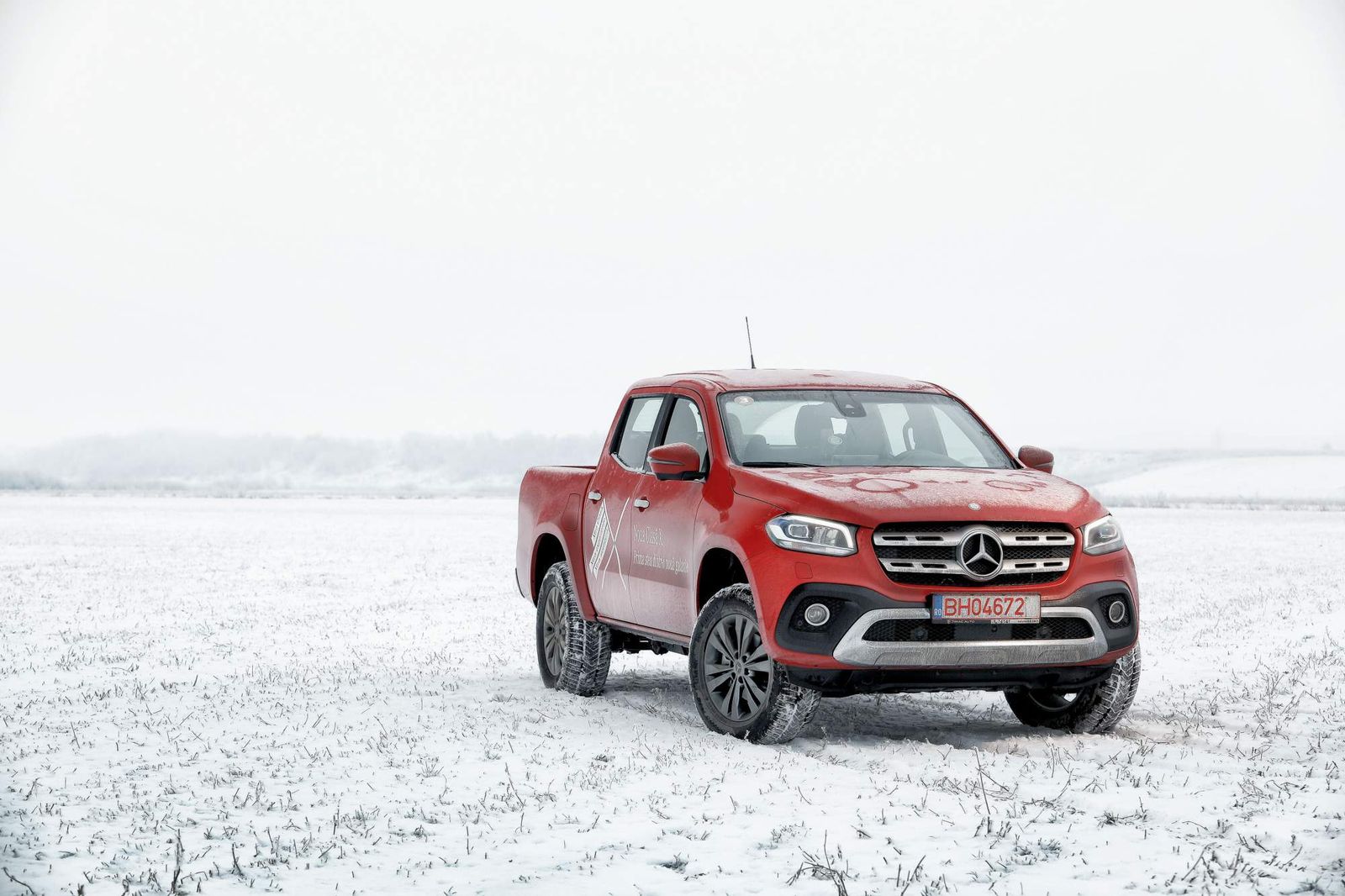 Naturally, when Mercedes-Benz Romania invited us to the press launch of the X-Class, I was genuinely curious to find out to what extent this model was different than the Nissan NP300 Navara it's based on. Yes, ladies and gentlemen, I hate to bring it to you but the X-Class is not 100 percent a Mercedes-Benz, just as the Alaskan isn't 100 percent a Renault.
As with Renault's Alaskan, the X-Class sources the body-on-frame chassis from the Navara, as well as the powertrains and transmissions available at launch: a 2.3-liter four-cylinder turbodiesel with either 163 hp or 190 hp, mated to a standard six-speed manual or an optional seven-speed automatic transmission.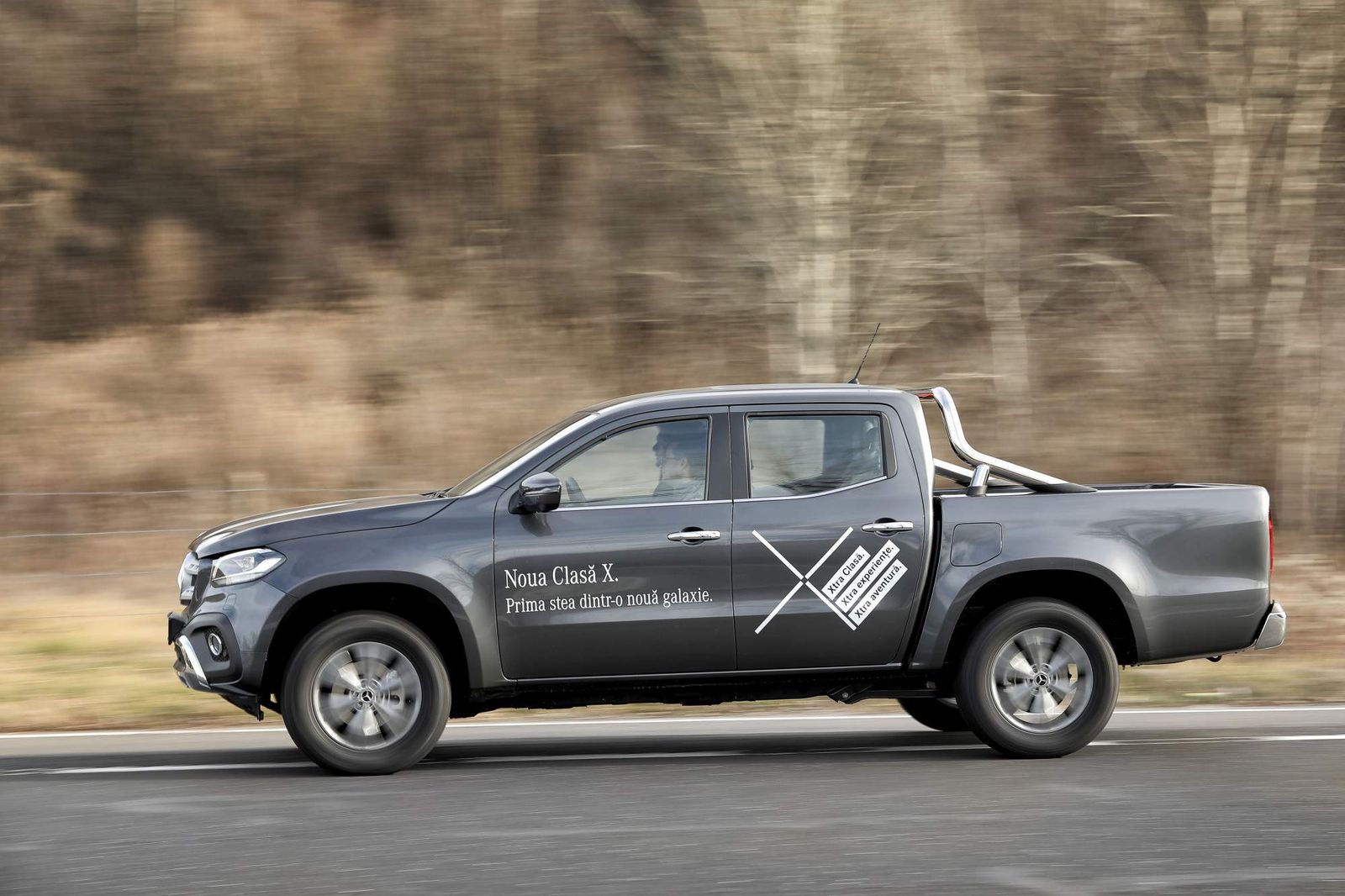 Mercedes-Benz representatives say the company developed and designed numerous X-Class components entirely from scratch while "most of the technical components transferred from our cooperation partner Renault-Nissan have also been comprehensively modified to meet strict Mercedes-Benz requirements."
That said, can we still call the X-Class a Mercedes if it doesn't have Mercedes engines and transmissions? I'll leave that up to you, but you should know that in mid-2018 the automaker will fit the X-Class with its own 258-hp 3.0-liter V6 turbodiesel paired with the 7G-Tronic Plus seven-speed automatic transmission and a 4MATIC permanent AWD system. Until that happens, let's see what the X-Class offers right now.
Probably the best-looking midsize pickup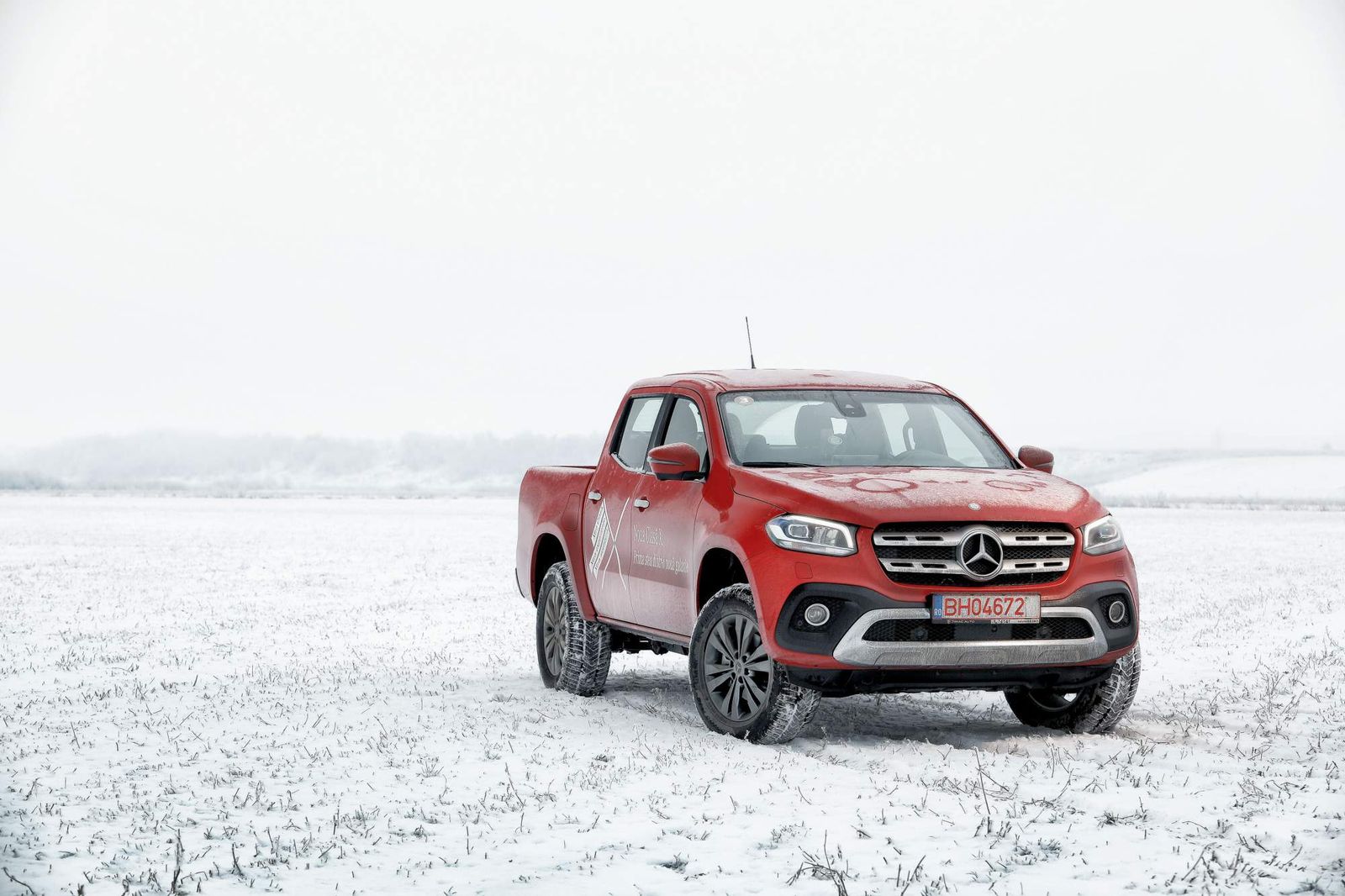 The Mercedes-Benz X-Class may be based on the Nissan Navara, but it has a more muscular and stylish appearance — partly due to the fact it's 70-mm wider. It looks every bit a Mercedes seen from the front, but the side and (especially) the rear play a trick on your mind: a Mercedes-Benz with a truck bed? Oh, how times have changed.
It may not look as spectacular as the Concept X-Class, but I have to hand it to Mercedes designers: they managed to do the best possible work given that they didn't have the privilege to start from a clean sheet — their clean sheet was a Navara which they had to turn into a Mercedes-Benz.
They did a great job with the interior as well: the dashboard has an entirely different layout to the one in the Nissan, making the X-Class instantly recognizable as a Mercedes-Benz. Quality-wise, however, I would say only the range-topping Power trim level is worthy of the three-pointed star's cachet.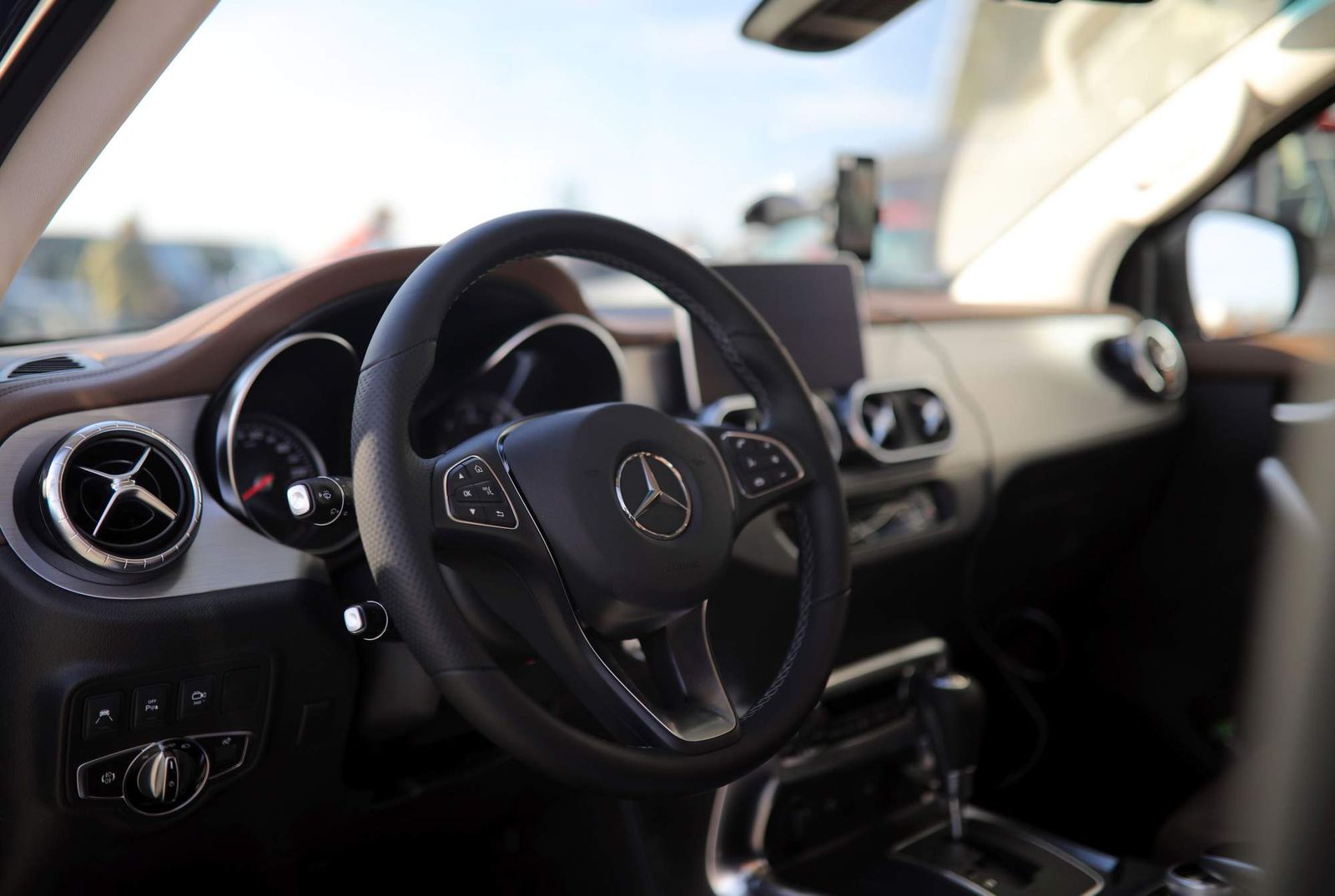 But even if you opt for the top-of-the-line X-Class, you'll still have to pay extra to have the dashboard covered in Artico artificial leather. You may think I'm too picky, but the leather-wrapped dash is a must — leaving the hard scratchy plastic exposed goes against Mercedes' premium claims. I mean, you wouldn't buy the best-equipped X-Class grade if you wanted the durable yet unappealing plastic to remind you every day of this model's humble origins, would you?
During the press drive event, only mid-range Progressive and top-of-the-line Power models were available to drive. While the generously-kitted X-Class Power models look and feel upscale inside and out, the Progressive trim is noticeably less glamorous: it doesn't have LED DRLs and LED taillights, and the interior is a symphony of hard plastics. If you think of it as a workhorse, it's cool; but if you remember you've bought yourself a "premium" midsize pickup truck from Mercedes-Benz, it's not okay.
More comfortable and refined, but still a workhorse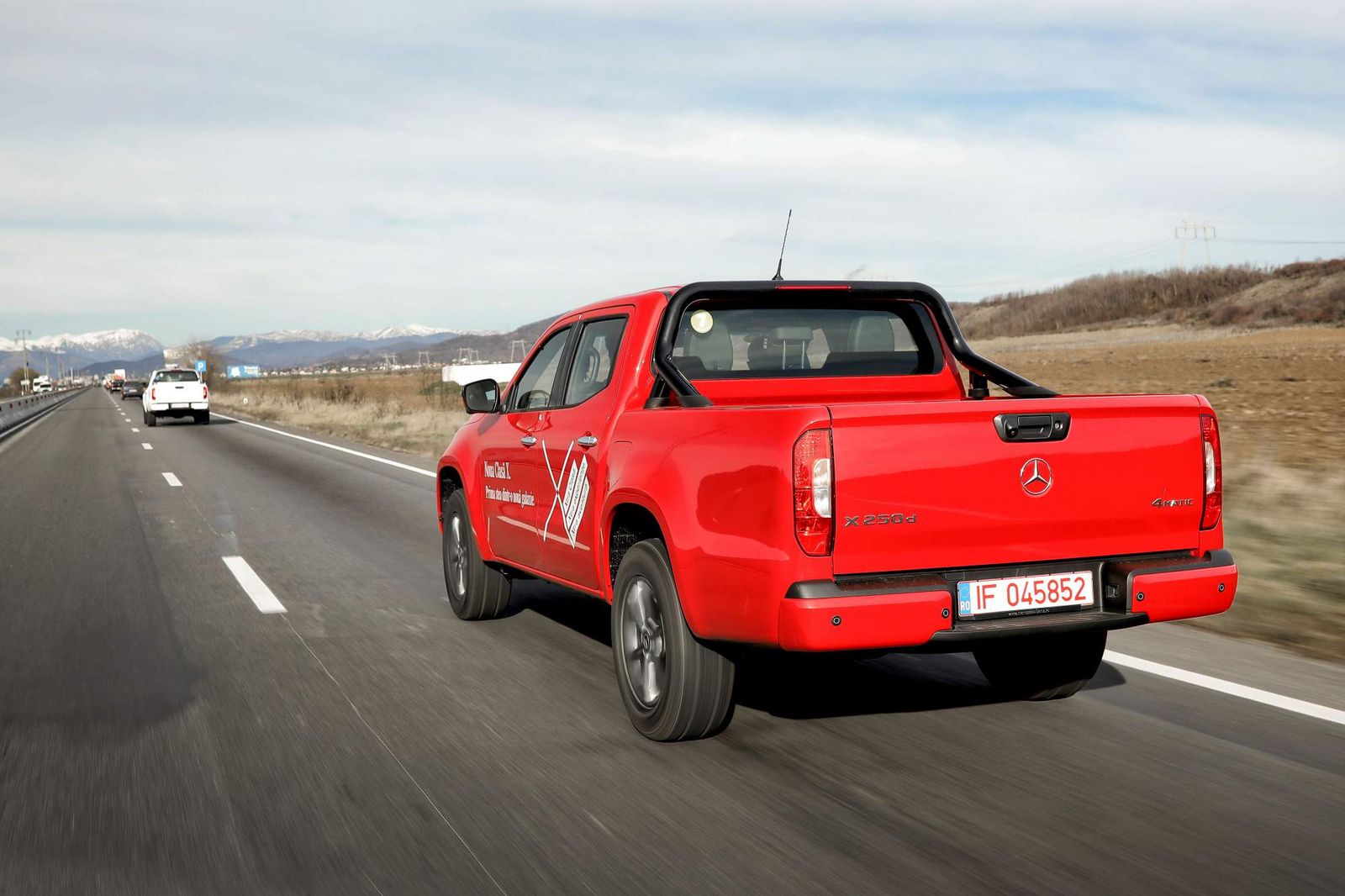 Only the 190-hp 2.3-liter engine equipped with the seven-speed automatic gearbox and all-wheel-drive was available to drive during the launch event — or the X 250 d 4MATIC as Mercedes calls it. Driving it both on asphalt and snow-covered forest roads, I have to say it has just enough puff to move the 5.3-meter long, 2.2-tonne behemoth around. Compared to the Navara equipped with the same engine, you don't hear the clatter of the four-pot oil-burner that much when you're driving the X-Class, and the diesel seems a tad more silent at idle from the outside too.
It produces a healthy 450 Nm (332 lb-ft) of peak torque from 1,500 to 2,500 rpm, allowing the X 250 d 4MATIC to cover the 0-100 km/h sprint in 11.1 seconds and reach a top speed of 176 km/h (109 mph). While these are reasonable figures for a pickup, the X-Class feels slower from behind the wheel, and most of the blame lays with the seven-speed automatic transmission. The Nissan-sourced 'box is always one step behind the driver, and when you stab the throttle, it feels like you've woken it from a deep sleep.
This problem isn't that apparent when you drive the X-Class in a relaxed manner — which is how most people will drive it anyway.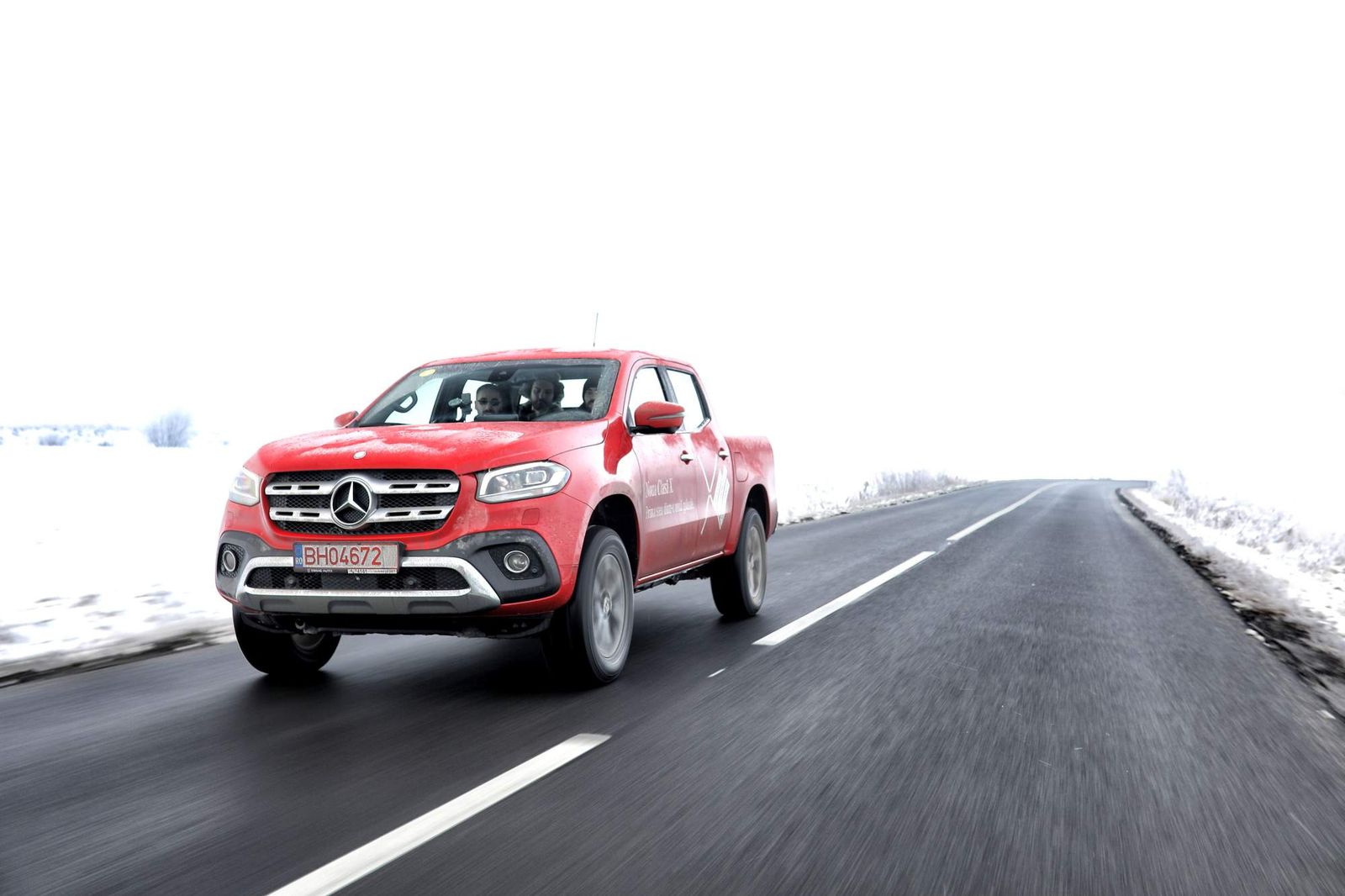 The ride quality has to be the best in the segment, thanks to the coil springs and dampers, as well as the double wishbone front axle and multi-link solid rear axle. However, on uneven tarmac, the ride is a bit bouncy — enough to remind you this is a commercial vehicle, not a luxury SUV. Soundproofing is better than in any other midsize pickup, but when you reach motorway speeds the wind noise makes you believe you're going faster than you are.
A proper off-roader that won't leave you and your stuff stranded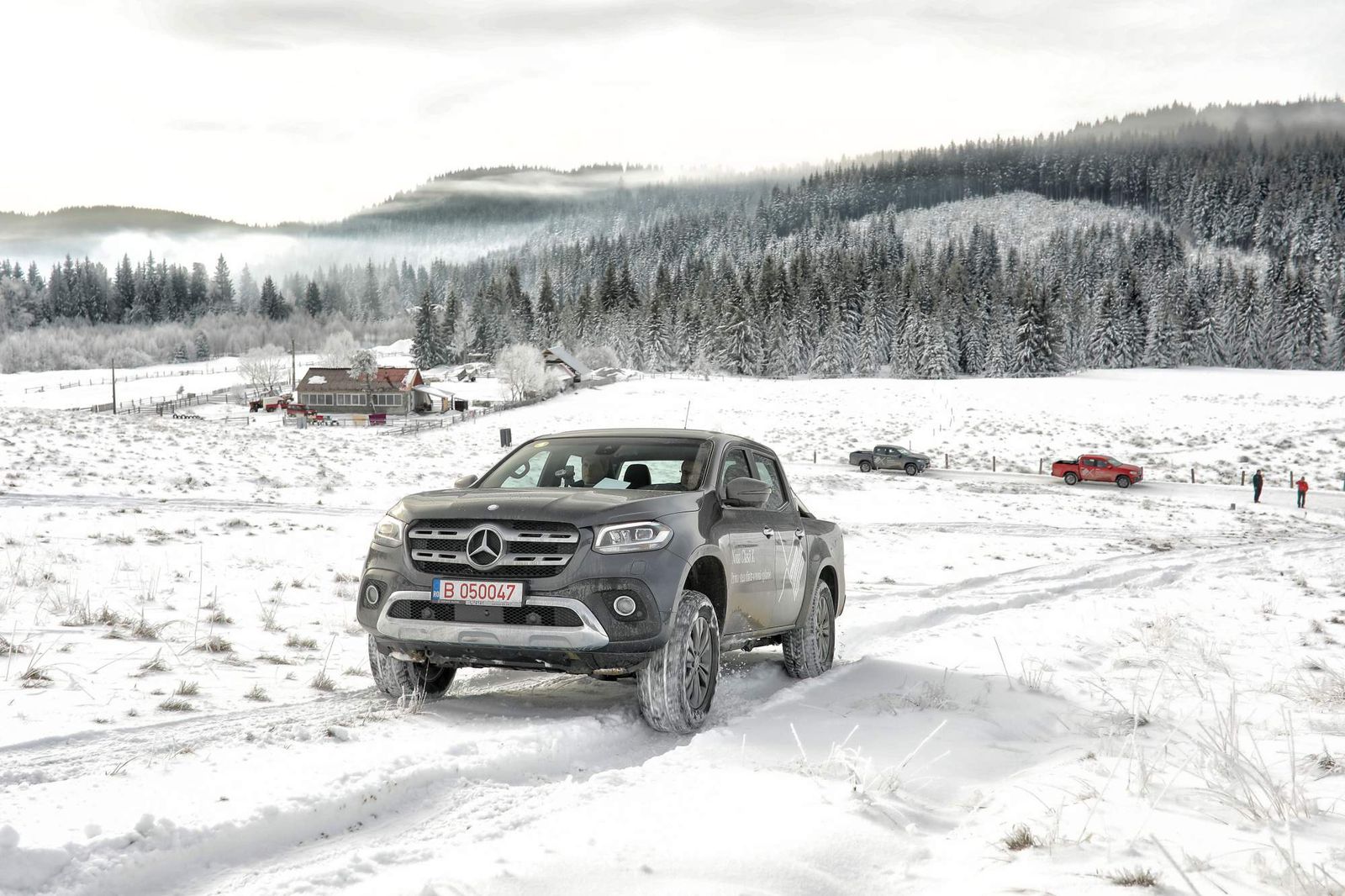 Despite bearing the 4MATIC badge, the manual all-wheel-drive system is 100-percent sourced from the Navara, which means you get a switch that allows you to toggle between the default 2WD (rear-wheel drive), 4H (4WD High), and 4L (4WD Low) modes. In both 4WD settings the center differential is locked for a 50-50 torque distribution between the two axles. For severe off-road conditions, the system features low-range gearing (4L) as well as an optional differential lock on the rear axle.
On the snow-covered forest roads, the pickup felt right at home and had no problems climbing a steep hill covered with snow and mud, as well as completing a short but challenging off-road course. It can also drive through 600-mm deep waters, but we didn't have the opportunity to try that.
Those who prefer an automatic all-wheel-drive system will have to wait until summer 2018 when Mercedes-Benz will introduce a 4MATIC permanent AWD system and a 7G-Tronic seven-speed automatic transmission. Sadly, though, both will be offered exclusively with the V6 engine.
As good as any other midsize pickup at doing pickup things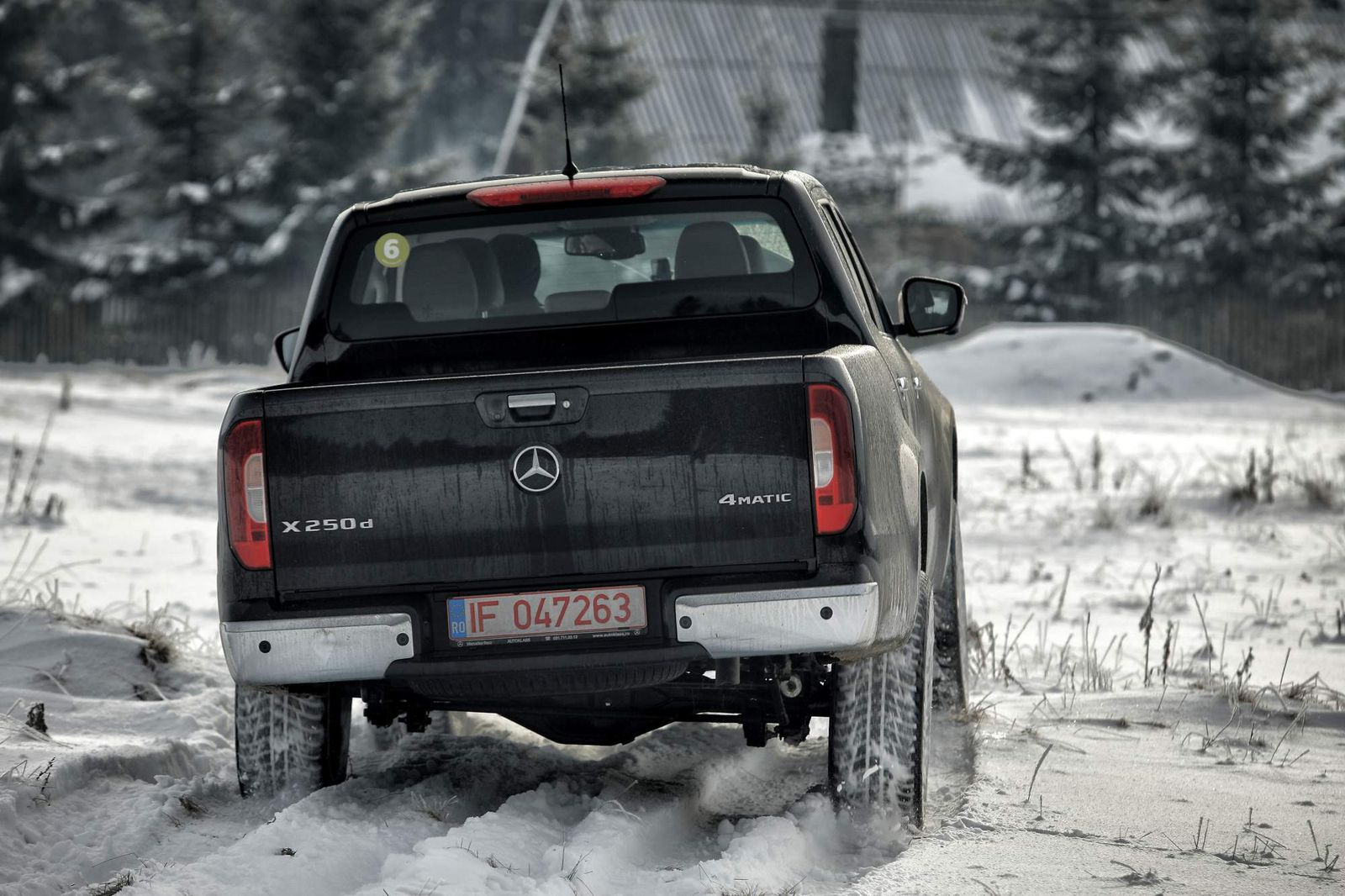 You may have noticed I haven't talked about the X-Class' practicality side because it's every bit as capable as the Navara — even more, actually, given that it has a 7-mm longer bed (the loading area is 1,587-mm long, 1,560-mm wide and 474-mm high). With a payload of 1.1 tonnes and a maximum towing capacity of 3.5 tonnes, the X-Class is a real workhorse. I would love to tell you how the pickup felt to drive fully loaded but the only things the X-Class had to carry during the event were journalists.
So who will buy it?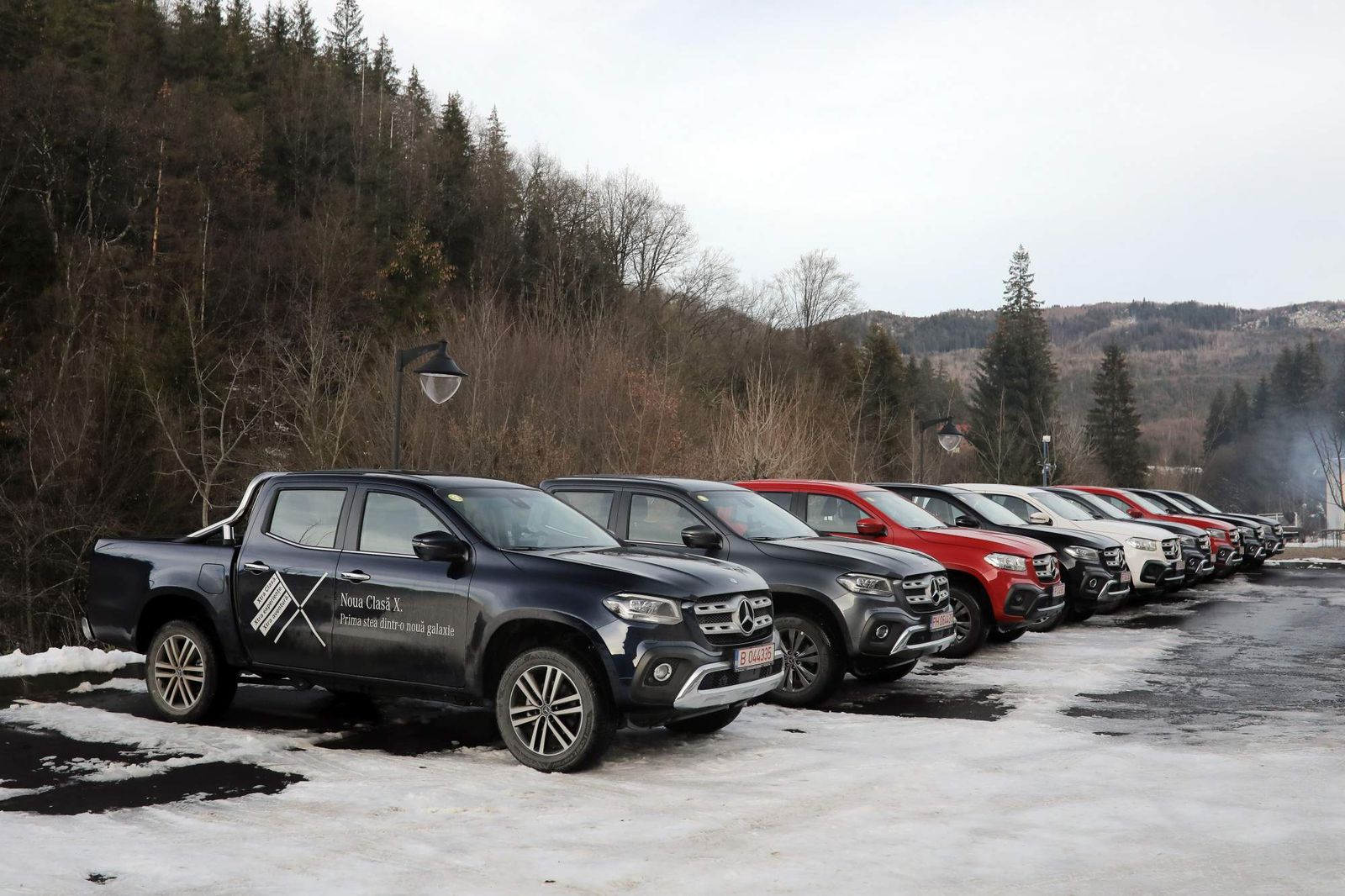 That is a tricky question. Mercedes-Benz says the X-Class targets two main groups: pickup owners who want more passenger car properties, performance, and comfort, as well as people who currently drive a passenger car, SUV, or MPV. Customer groups include landowners and farmers, company owners and building contractors, adventurers who love sports, "individualists with a feeling for trends," and "families with a liking for premium products."
With a starting price of €37,295 in Germany (for the RWD-only X 220 d in base Pure trim level), the X-Class doesn't come cheap. And if you select the 190-hp engine with the automatic gearbox, all-wheel-drive (X 250 d 4MATIC) and the range-topping Power trim (the one that makes the most sense in my opinion), the price goes up to €50,813.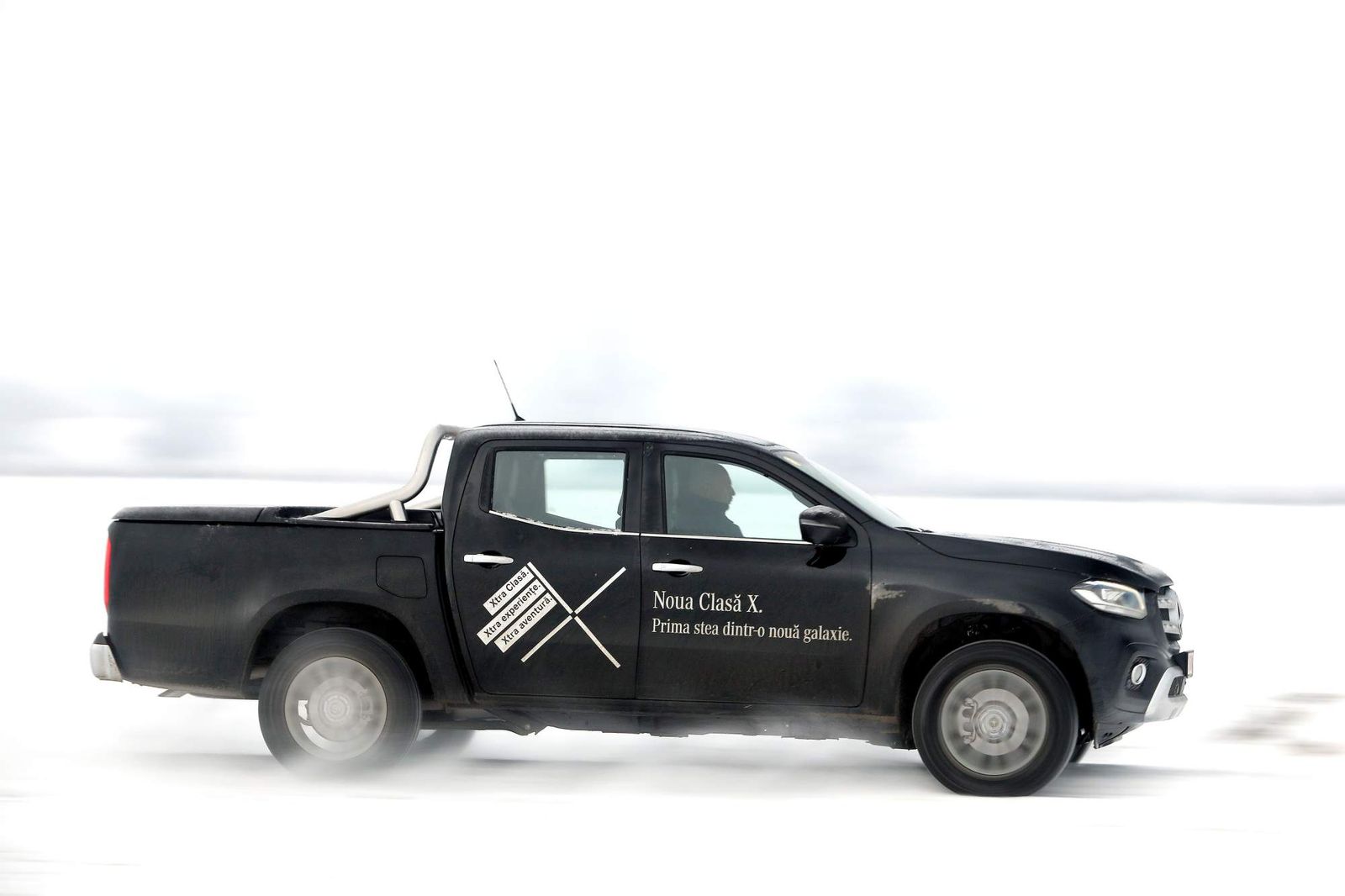 For that kind of money, you have plenty of other options. For example, an equivalent (albeit less glamorous) Nissan Navara double cab with an identical engine, transmission, AWD system and multi-link rear suspension in range-topping Tekna trim costs €44,020. Not to mention that the loaded Toyota Hilux Executive Double Cab with the 150-hp 2.4-liter diesel and six-speed auto is even cheaper, at €42,364.
Even the VW Amarok DoubleCab with a 204-hp 2.0-liter diesel, 8-speed automatic, 4Motion permanent all-wheel-drive and in range-topping Highline trim costs less (€48,993).
The X-Class retains a significant price premium over rivals from mainstream brands even in base Pure trim (which Mercedes-Benz didn't include in the event's fleet). In my view, the X-Class Pure doesn't make a lot of sense, because customers looking for a work pickup are interested in value for money first and foremost — the brand doesn't matter that much for them.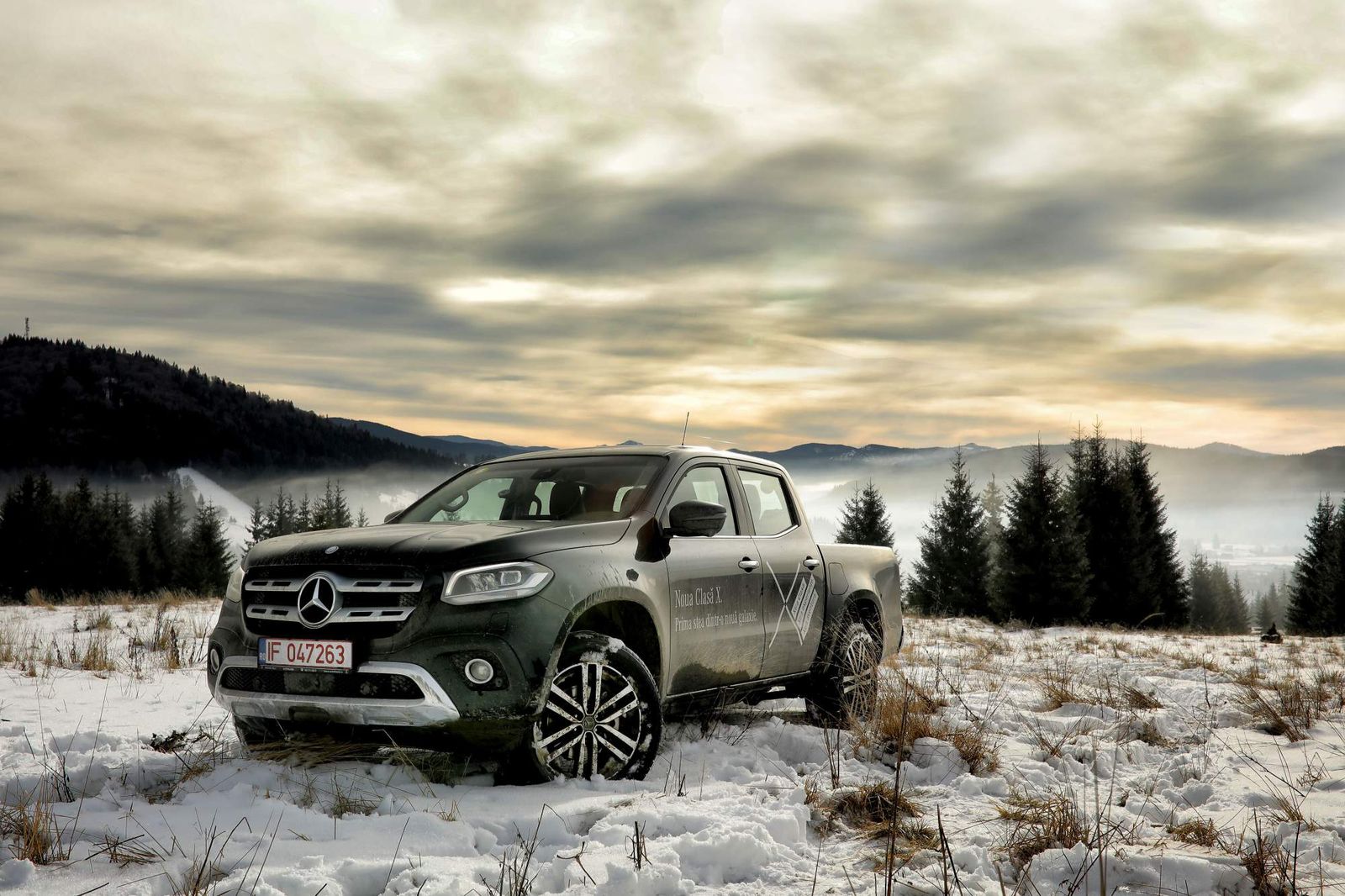 If this story made you curious about the Nissan Navara, check out our detailed review of the Japanese pickup.