2018 Mercedes S-Class gets new engines, including two inline-six gasoline units
The model nomenclature gets a bit confusing, though
Mercedes-Benz has announced the addition of new versions for its 2018 S-Class sedan lineup.
The facelifted flagship model offers a choice of nine gasoline and diesel engines, available in rear-wheel drive and 4Matic all-wheel drive, short and long wheelbases, and sporting the Mercedes-Benz, Mercedes-AMG, and Mercedes-Maybach monikers.
In total, there are 24 models to choose from, including a new 3.0-liter electrified inline six-cylinder gasoline unit available in two states of tune.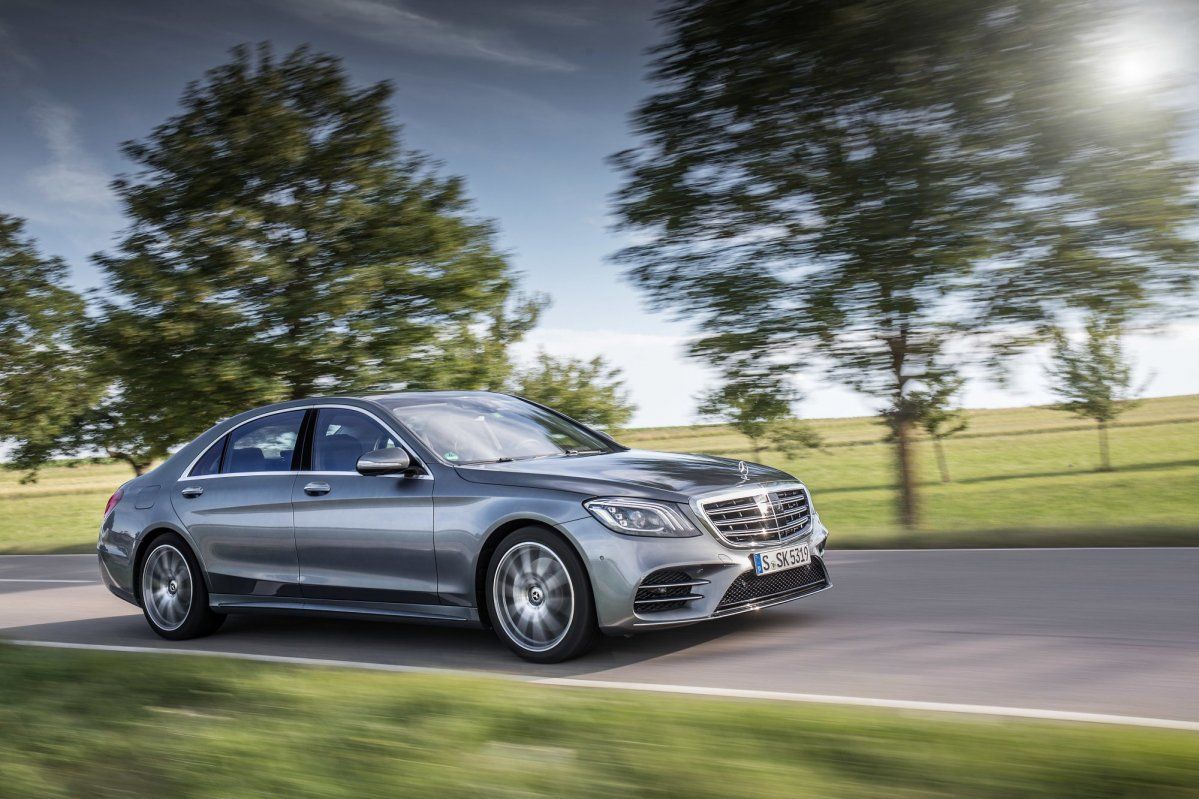 In the S 450 (also available with 4MATIC), the engine delivers 367 metric horsepower and 500 Nm (369 lb-ft) of torque. As for the S 500, it's no longer a V8-powered model: it gets an uprated version of the 3.0-liter straight-six engine with 435 hp and 520 Nm (383 lb-ft) of torque. But that's not all: the 49‑volt integral starter/alternator provides a further 250 Nm (184 lb-ft) of torque and 16 kW (22 hp) of output.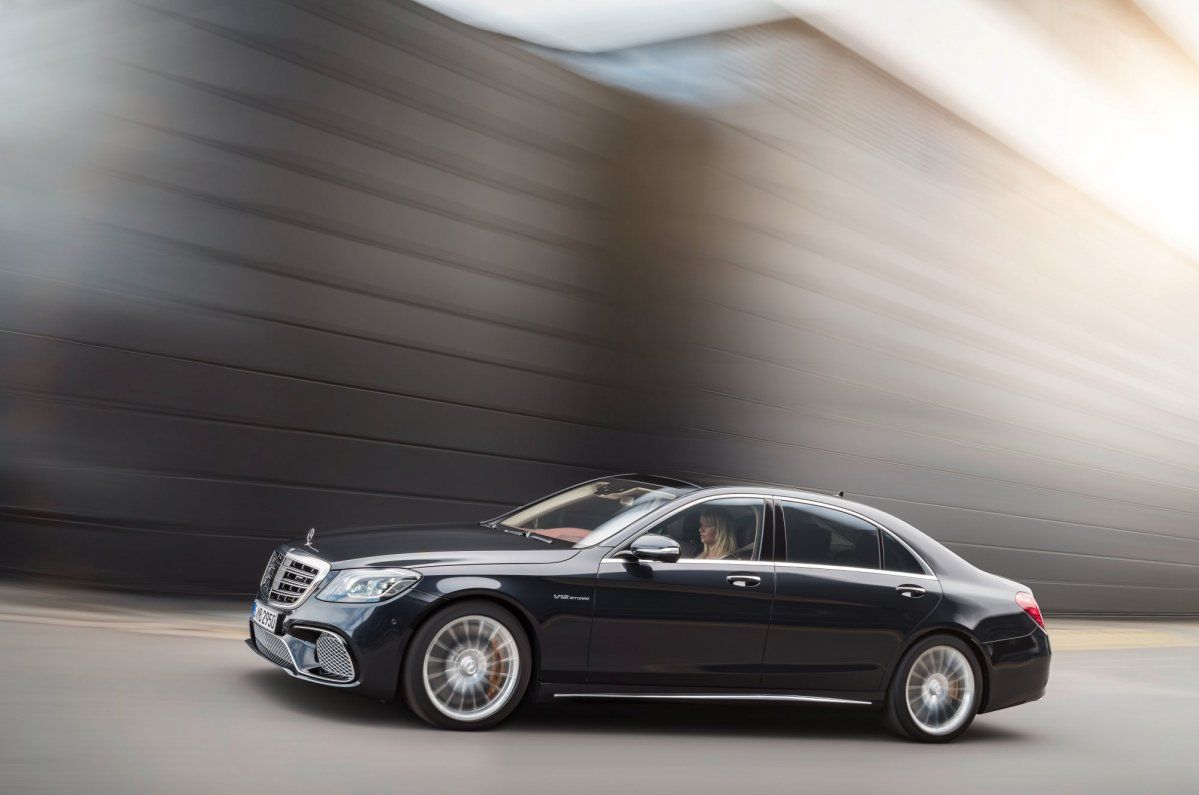 The 2018 S-Class also gets a new V12-powered model besides the S 600 and the S 65. It's called the S 650, and it's only available as a Mercedes-Maybach. It has the same 6.0-liter twin-turbocharged V12 engine as the S 65, rated at 630 hp and a monumental 1,000 Nm (737 lb-ft) of torque. The S 600 is powered by a slightly less powerful version of the twin-turbo 6.0-liter V12 that delivers 530 hp and 830 Nm (612 lb-ft) of torque.
In addition to the new engine versions, the 2018 S-Class gets new available equipment, including the Magic Body Control dynamics-oriented suspension that has been further improved for the S-Class with a new stereo camera that works at speeds of up to 180 km/h, and a new curve inclination function.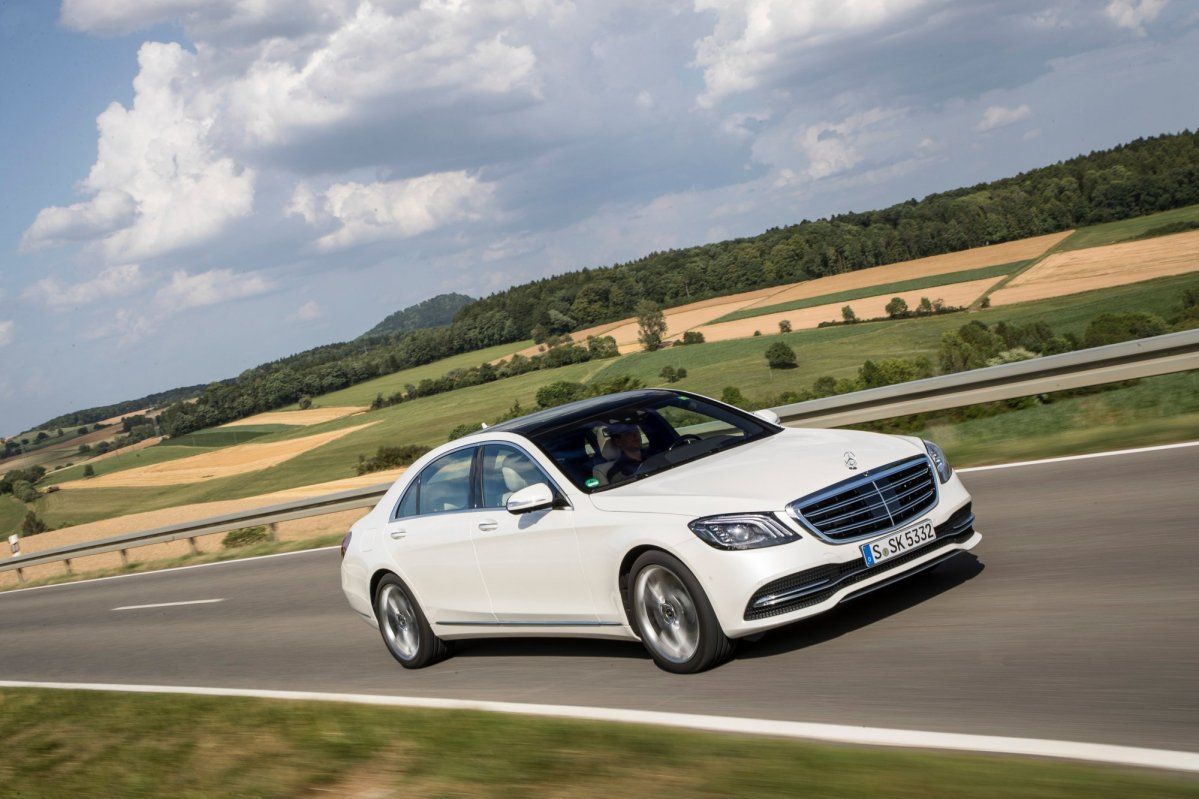 All S-Class models get the latest-generation COMAND Online infotainment system as standard, with available new features including Remote Parking Assist, Active Distance Assist DISTRONIC, Active Steering Assist, and Multibeam LED headlights, among other things.
Prices in Germany for the new models start from €92,254.75 for the S 450 and top out at €200,568.55 for the Maybach S 650. Arriving in dealerships in October, the latest models are already available to order.